The Versatile Flower
"There is no flower that's as versatile as the chrysanthemum. There are more than 400 varieties, each with their own charm: globular, with quills, daisy-shaped or as colorful buds. Within an endless color palette and a remarkably good vase life, the chrysanthemum is the perfect flower for arrangers and florists with ambition."
Just Chrys
teaches Thursd. some Chrysantology. They should know, because this foundation works for and collaborates with, around 150 Dutch cut chrysanthemum growers and 6 breeders. We learn also that a chrysant has more Easter spirit in it than you'd think at first. Literally, the Greek words 'chrysos' and 'anthemon' mean 'golden flower'. And gold/yellow is the color of Easter, the celebration of life. Perhaps, therefore, chrysanthemums symbolize a long and happy life.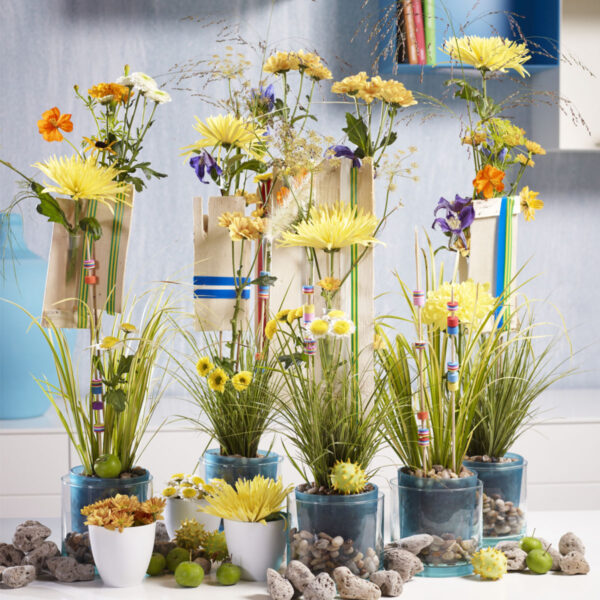 Creative Easter Ideas with Yellow Chrysanthemums
Why not combine the best of flowers and plants? And create the perfect gift for a plant fan and flower lover! You don't have to choose. Make a sunny bouquet with different types of yellow chrysanthemums. Mix different sizes (santini, spray chrysants, disbud chrysants) and different shapes (spider, pompon, single-flowered and decorative chrysants) for an exciting touch. Tie the bright bouquet to a plant in a yellow pot. chrysanthemums are very strong so the bouquet will survive some time without water. Tell your customers to place the flowers in a vase of water after handing it over.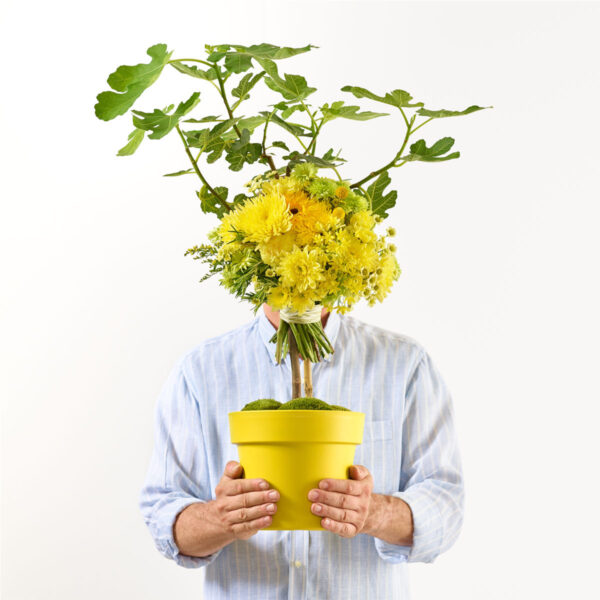 Time for Some Sunshine on the Table
Create your own table decoration by upcycling some small bottles and a shelf. Add all kinds of different yellow chrysanthemums in combination with some seasonal grasses and flowers and your floral artwork is ready. Not just for Easter... Your customers can enjoy the flowers up to 14 days afterwards! And then they can refill the bottles with new flowers to enjoy even longer! Convinced that there are 1001 possibilities with chrysanthemums? Or curious for more? Visit the link to
Just Chry
s on this page.