Your wedding is the moment of your life, that's why Thursd. shares this list of 20 spring wedding flower ideas by Harper's Bazaar with you.
Top of the Wedding Industry
Harper's Bazaar looked to the wedding industry's top florists and planners for some spring flower ideas to help inspire your upcoming event design. No matter the time of year, get creative with your floral arrangements and tablescape to make your celebration feel luxe and natural for the season. Take advantage of the flowers that are thriving during this time of year — like orchids, tulips, and roses — for a look that feels fresh. Here are the top flower design, decor, and choice-of-bloom ideas to share with your design team that is sure to inspire, and level up, even the most minimal of events this coming March, April, and May. Take the advice, and hone in on your look with your florist, but don't micromanage them. Choose a look, feel, and flowers that speak to you — but let your team choose the stems that feel freshest the day of. You hired your vendors for a reason; now, trust them.
Fancy Fruits
Traditional arrangements are instantly elevated upon adding fruit and berries to the mix, especially equally seasonal ones. Consider what fruit (or even vegetables) could do for your color palette when they're added to your color assortment. This palette of lilac, lavender, violet, and greenery got a boost of buttermilk, tan, putty, ivory, sage, and indigo thanks to the addition of unripe pomegranates and concord grapes.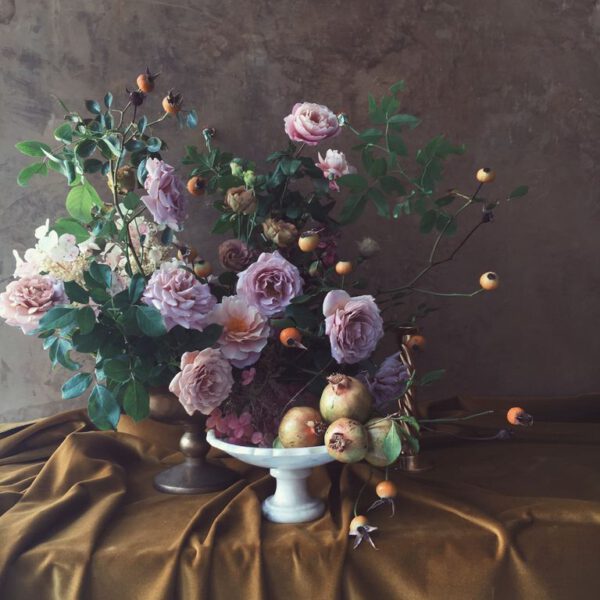 courtesy of Nicolette Camille
Lush Lavender
Don't shy away from the most polarizing shade in the rainbow. Lighter shades of lilac and lavender made waves on last spring's runways — and there's no reason you shouldn't embrace the it-shade for your wedding day, be it in a monochromatic way, or as a pop of color in your palette.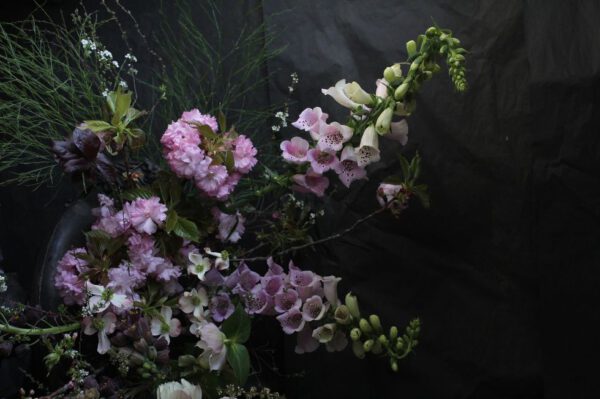 courtesy of Lambert Floral Studio
Orchids Only
When Christy Baird wed at the The Frederick Loewe Estate in Palm Springs, she opted for a simple, modern clutch of spring-available orchids to carry down the aisle — and it was super chic. This bloom comes in so many shapes, sizes, and specimens. We suggest you use them all for depth, dimension, and a look that's more dynamic.