Both in commercial cut-flower production and in the backyard cutting garden, fillers and foliage form the backbone of cut-flower arrangements. But with so many bright and beautiful flowers available, it's really easy to overlook the types of foliage and fillers that accompany them. However, it's those fillers and greenery that can really complement and complete the design because, besides interest, they add texture and shape to floral decor and arrangements.
Fillers and Foliage - The Backbone of Floral Arrangements
Those beautiful greens can give arrangements a lush, full, and balanced appearance. They offer background color and when selecting types of foliage that work with your design, tie together all the blooms. Perhaps a little underappreciated by many, foliage and fillers are the workhorses of bouquets and indispensable in flower shops.
3 Types of Foliage from Evanthia
Having a steady supply of foliage is key to successfully making bouquets throughout the season — greenery can make or break a flower arrangement. When used correctly, foliage adds interest and variety and is an attractive companion to an assortment of floral designs. While it's up to you what types of greenery you choose to accessorize with, here are three beautiful greens from Evanthia that will elevate your floral designs.
Asparagus
Green plants are HOT at the moment. And with the asparagus fern, you can go in so many different directions that the number of options might dazzle you. Asparagus is a true all-rounder, very reliable, easy to grow, and useful in a wide variety of designs - not to mention all the different shapes, forms, and growth habits.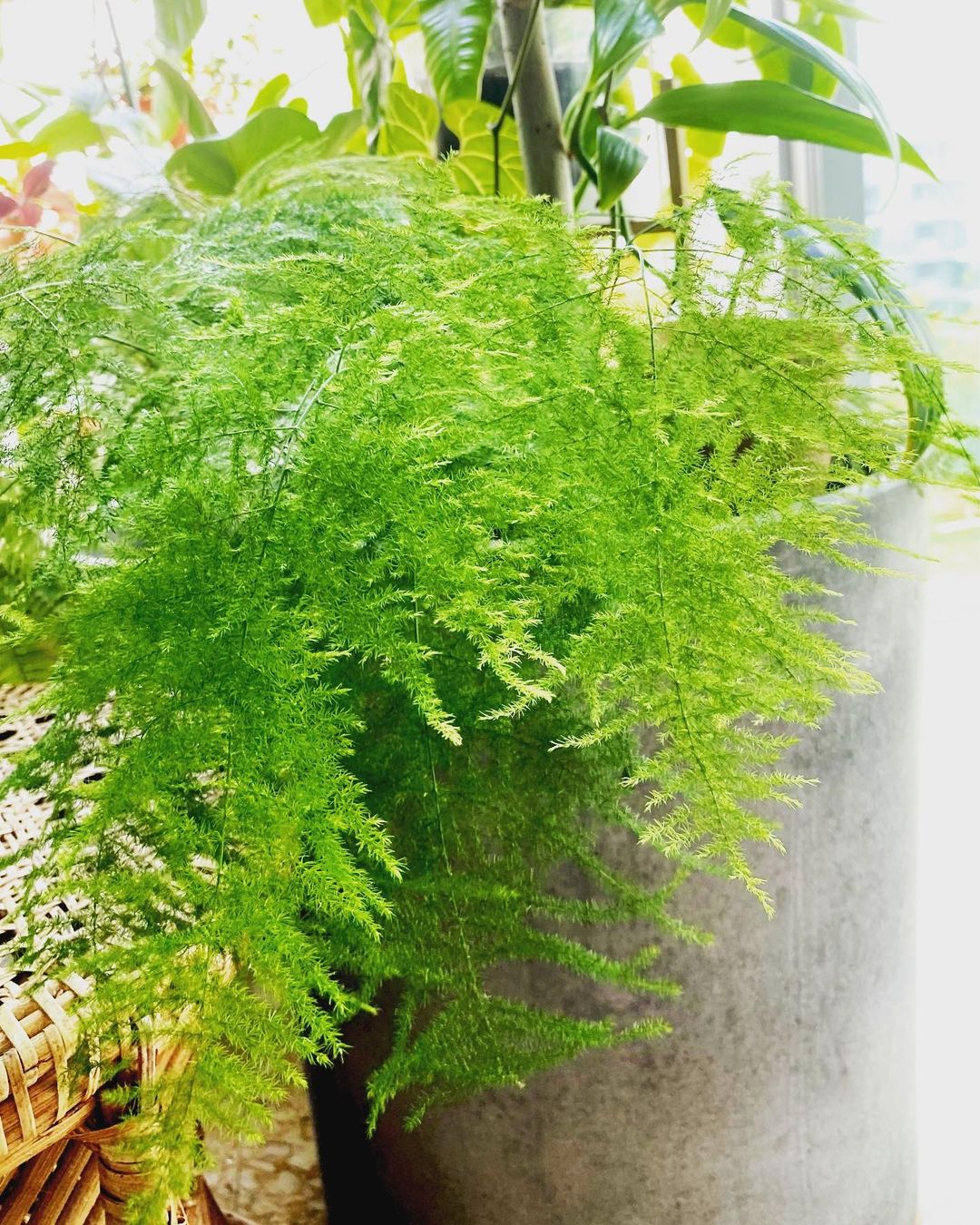 Image via @jungleinmyard
Asparagus fern is a super versatile, stunning ornamental shrub native to the (sub)tropical parts of southeastern Africa. Its common name 'asparagus fern' is a bit deceptive, seeing as it's not a true fern at all but a member of the Asparagaceae or Liliaceae family (depending on the classification system you use). Along with the edible asparagus officinalis, the ornamental asparagus belongs to the genus Asparagus, which includes over 300 other species. A huge and very diverse clan.
Wild and free garden-style bridal bouquet by @rosegold__events
Eucalyptus
Stunning pale-green leaves, neat and airy branches, a lovely aromatic scent; eucalyptus fits perfectly into today's bouquets and displays. Because of its versatility and many qualities, eucalyptus is a preferred species for commercial production of both floral foliage and eucalyptus trees.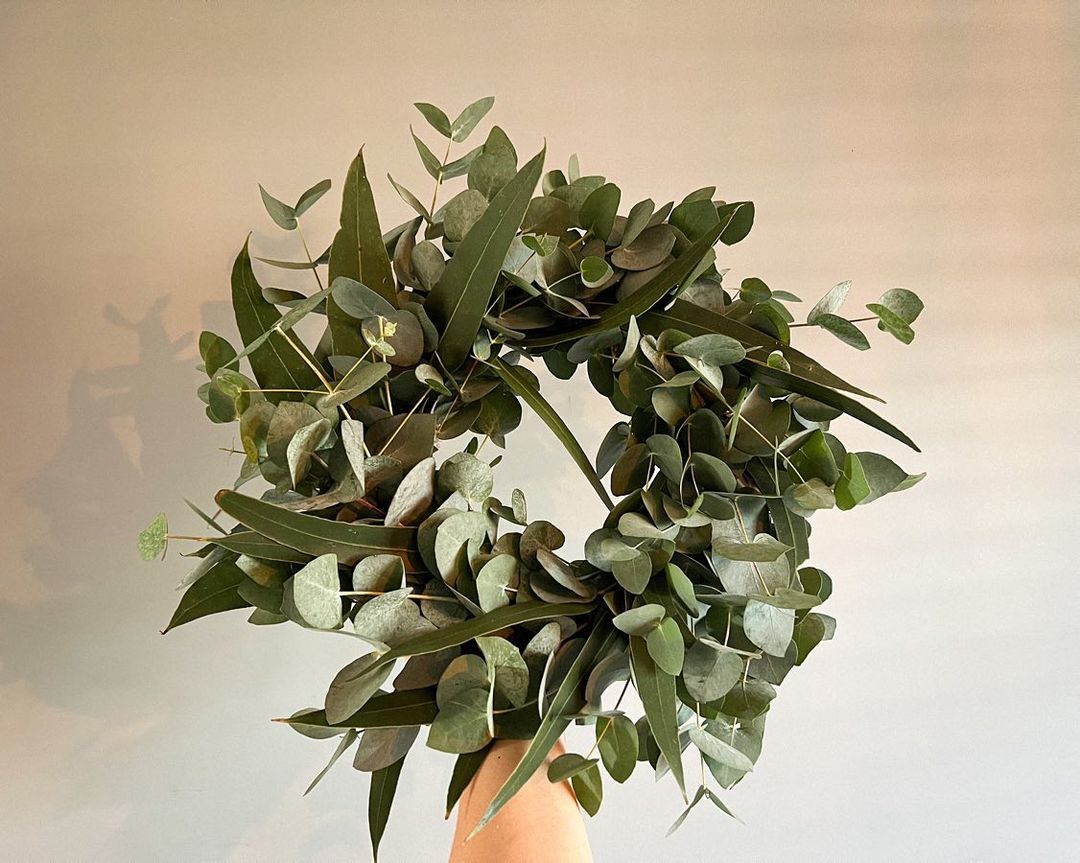 Eucalyptus wreath via @craftyminiratka
Eucalyptus is often characterized by its alluring matte green hues that, depending on the variety, feature beautiful shades of blue and gray. It pairs great with whites and pastels and thanks to its thin, bendable branches that mirror those of ivy, eucalyptus is ideal for decorative wreaths and displays. Eucalyptus, just like Asparagus fern, also lends itself perfectly for drying and coloring, providing florists with even more floral design options.
Floral designs via @bosco_forli & @fakeitflowers