A wedding between December and March should feel festive, but doesn't demand New Year's Eve glamour or holiday reds. Consider something out-of-the box for your bridal bouquet and embrace the cold and stillness of winter months. Here are 5 Chic Bridal Bouquet Ideas for Winter Weddings. Use what is available and in-season, and tap your florist to incorporate lots of color—no, you're not limited to only jewel tones or winter whites. Powered by Heather Hall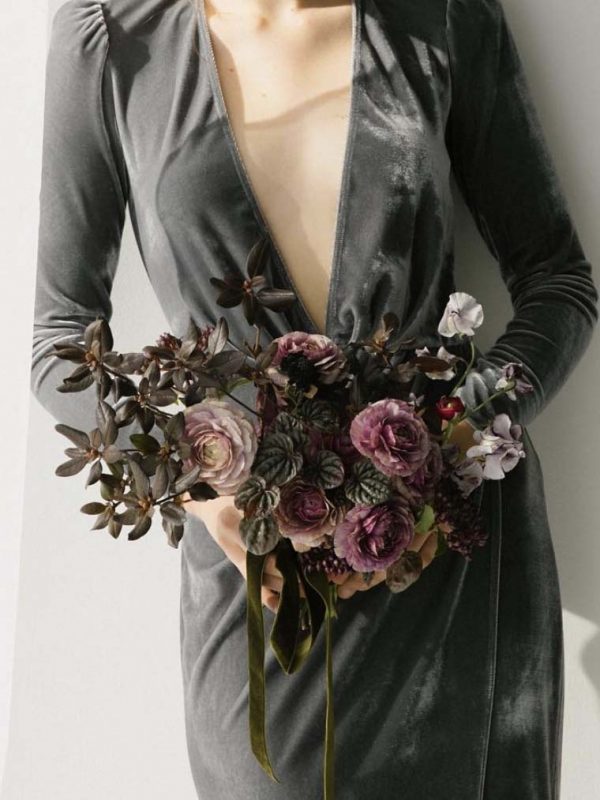 Mix lavender and eggplant-colored foliage with darker greenery and velvet ribbon for a bridal bouquet that is elegant and timely for the richest of all four seasons.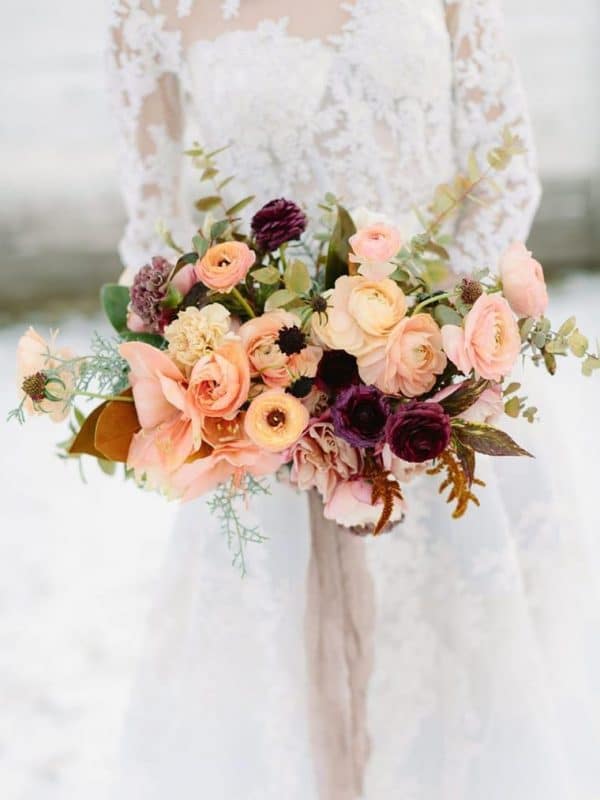 Strike a balance in your bridal bouquet with opposing colors on the color wheel, like buttercup and plum, for an unexpected and dreamy bunch of blooms. Lean in to the florals of the season, like ranunculus, amaryllis, scabious, amaranthus, dianthus, eucalyptus and magnolia. Lean into color theory: Pairing reds with greens, oranges with blues, and purples with yellows guarantee that your clutch will pop.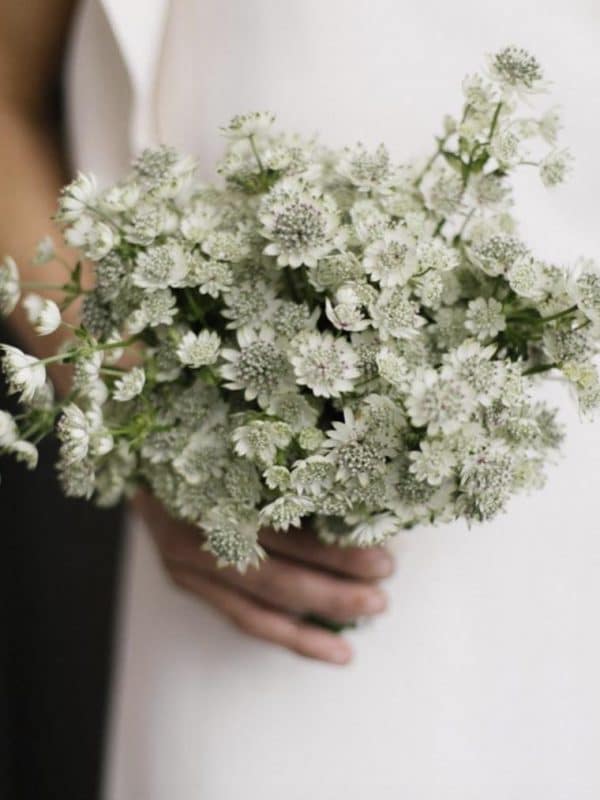 A sweet bouquet of Queen Anne's Lace or another miniature bud makes for a chic option for the bridal (or bridesmaid) bouquet. Trust us: bigger is not always better.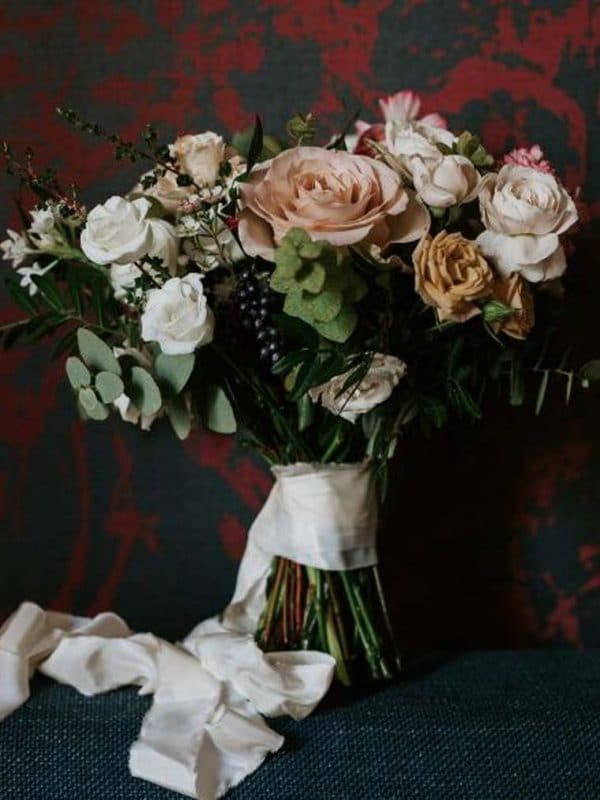 Keep your clutch classic with romantic roses in tonal shades of blush, peach, and cream; opt for fillers like eucalyptus and dark-colored berries for a seasonal vibe that still feels of-the-moment.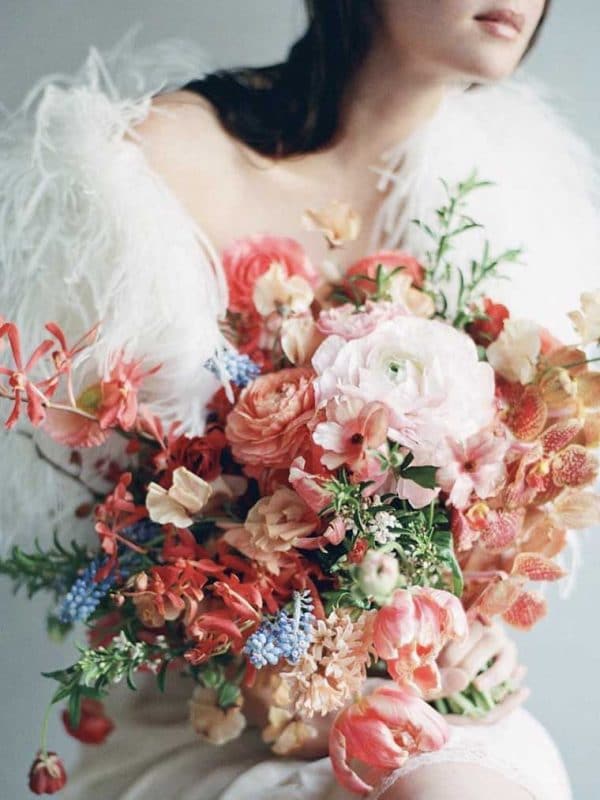 Depth from color and texture created a richness for any winter wedding bouquet—no matter how bright the buds.