On Thursday, October 21, the amaryllis season was officially started with a playful promotion. Exporters in Aalsmeer, Naaldwijk, and Rijsburg (Netherlands) were visited by four mobile amaryllis photobooths. The tour of fifty exporters is part of the promotional campaign '
Hello it's me, amaryllis
', which emphasizes the diversity of the amaryllis range through the seasons.
It's Time for Amaryllis Again
In the early morning, four recognizable amaryllis vans left. Loaded with bouquets of various amaryllises and a tailgate photo booth, this mobile unit had the goal of visiting and surprising fifty exporters. "We used to invite salespeople from the trade to come to our Meet & Greet, but due to recent circumstances, this was of course no longer possible," says promotion committee member Gerrianne Boers. "As a promotion committee, we saw this as an opportunity to visit trading parties with a playful promotion. The mobile photo booth - which we have built in four different vans - shows more than twenty-five varieties. It is an attractive wall to shoot photos in front of, which can be shared via social media. The promotion is an excellent opportunity for us to enter into discussions with trading parties."
Assortment in the Spotlight
"Our aim is to show the wide range of amaryllis throughout the entire sales season from fall, winter to early spring. In total, the range consists of more than 130 different varieties. Each flower has its own shape, color, and size; no one is the same," says Broers. The mobile photo booth is also an eye-catcher on the road due to the recognizable stickers. "You will see him on the road all season long. So now you really can't ignore amaryllis; hello it's me!" emphasizes the committee member.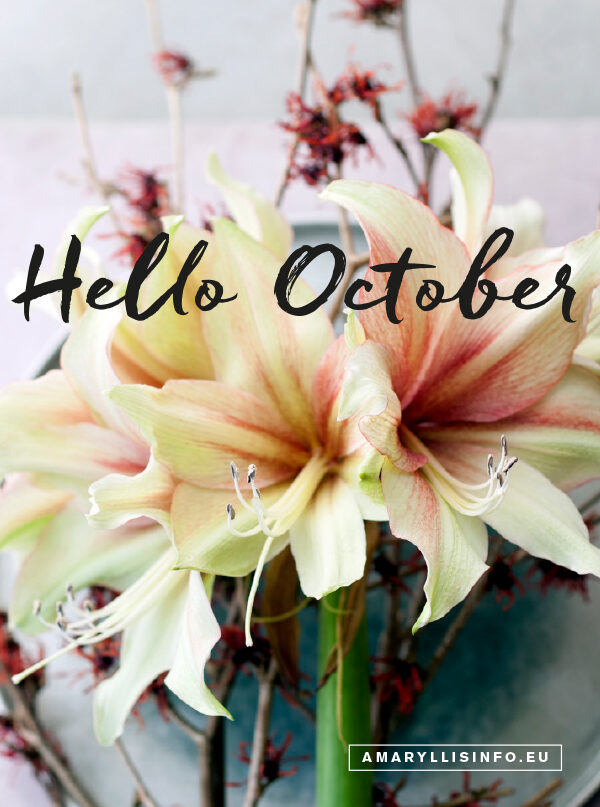 Promotional Campaign Amaryllis
The promotion campaign is an initiative of cut amaryllis growers, in collaboration with
Royal FloraHolland
. Commissioned by the amaryllis promotion committee, the
campaign
is being developed and implemented by the
Concept Factory
team. The campaign is about embracing amaryllis within the seasonal experience of fall, winter, and early spring; Amaryllis is widely available from October to March. This strategy provides florists with tools to cleverly present the 'raw' flower within the seasons as a showstopper in the store.