Last Saturday was the baptism of a new tulip. A baptism in a theme that fits the current situation that the floriculture sector is in at the moment. The name of this tulip?
'STAY STRONG'
Jenny Groen, a nurse specialist in the acute care, christened this new tulip next to a spectacular and enormous flower logo in the middle of the tulip field of 
Kwekerij S. Schouten
.
With this two-toned red-yellow tulip,
Joris Schouten
honors the entire health care that, like Jenny Groen, has been working so hard since the outbreak of the COVID-19 virus.
The logo shows a strong fist, symbolizing the impressive perseverance of doctors and nurses.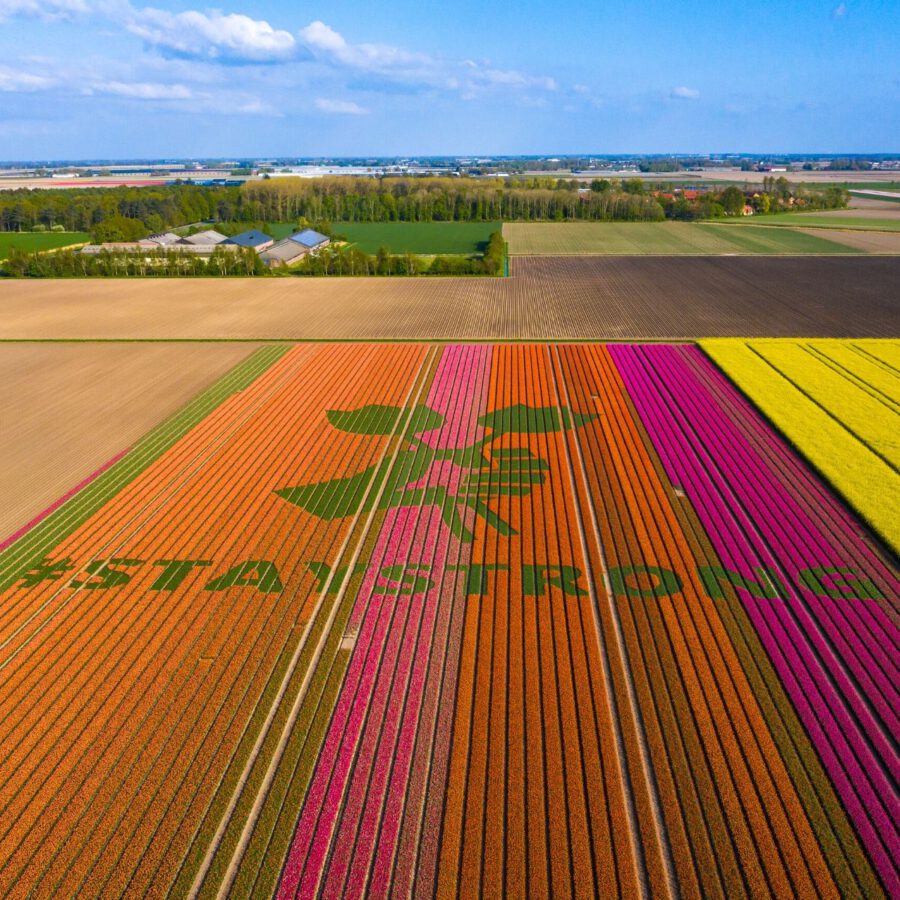 You can plant the 'Stay Strong' tulip bulbs in your own garden and order for delivery in September at 
www.staystrongflowers.nl
The sale raises money for the MSF foundation / Doctors Without Borders
Idea: Joris Schouten and
Frank Timmerman
Logo:
Floor van Paassen
 of Zuivelwerk Field design: Geoservice Landmeetkunde Photo&Video:
Jhon Koopman
 - 
It Ain't Photography
#
newgrowth
#
unitedthruflowers
#
staystrong