From 4 to 9 July AIFD® 2022 Symposium 'Roots' took place at Caesars Forum, a convention center in Las Vegas. American Institute of Floral Designers had almost 1000K florists coming to Las Vegas to enjoy floristry in every sense of the word.
Roota Las Vegas
'Roots' was the theme, Rooting together in our floral industry, and growing together. And Thursd was a part of that. A symposium is an annual event. The dates for next year's AIFD® 2023 Symposium "Grow" in Chicago are the 1st to 6th of July. The Roots program was organized brilliantly by Hitomi Gilliam , Ania Norwood, Aniko Kovacs, and Ann Jordan, together with a huge team and under the president of AIFD® Janet Black. Here's a recap from AIFD® 2022 Symposium Roots.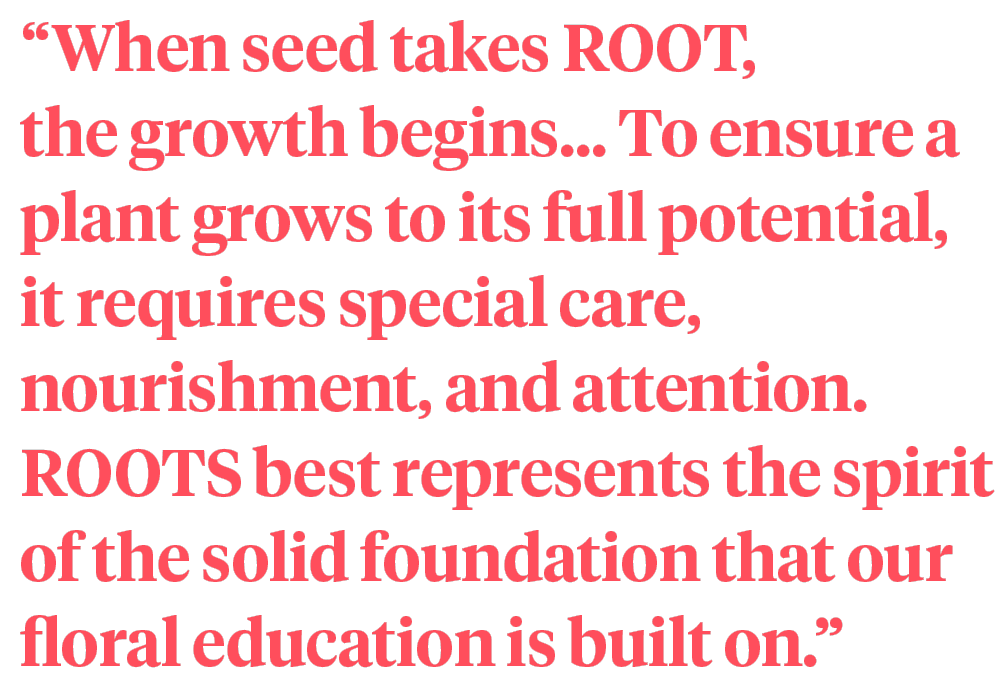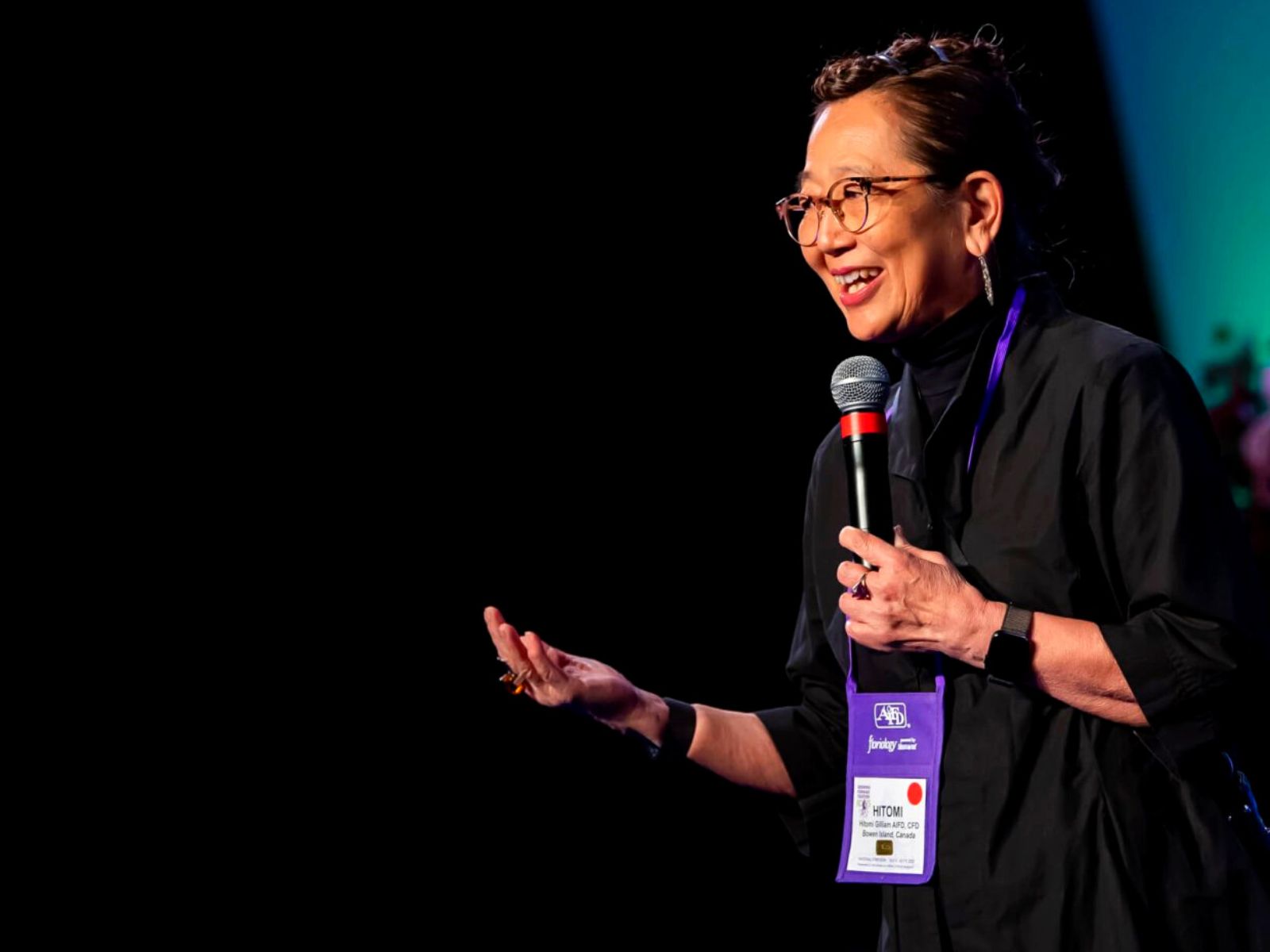 AIFD® 2022 Symposium Roots
There were so many things to do it was most certainly a feast for the attendees. Already when you entered the hall right before the registration desk you could feel what it meant: Roots... Jenny Thomasson gathered a team to make this stunning design of willow stems connected as roots and growing trees. Magnificent. Many champions and renowned floral designers were on the main stage and giving hands-on workshops, and the Radicle, the gallery, was a place where it all came together.
Testing to Get Inducted at AIFD
So every AIFD symposium begins with PFDE, it's a testing process for all the candidates who would like to join the AIFD membership. Professional Floral Designer Evaluation challenges each candidate to complete five categories of design in a 4-hour window.
The evening reception showcasing their work happened on July 4th. A chat with Ken Senter from the membership committee and some of the candidates give an insight into how the new inductees for 2023 are selected.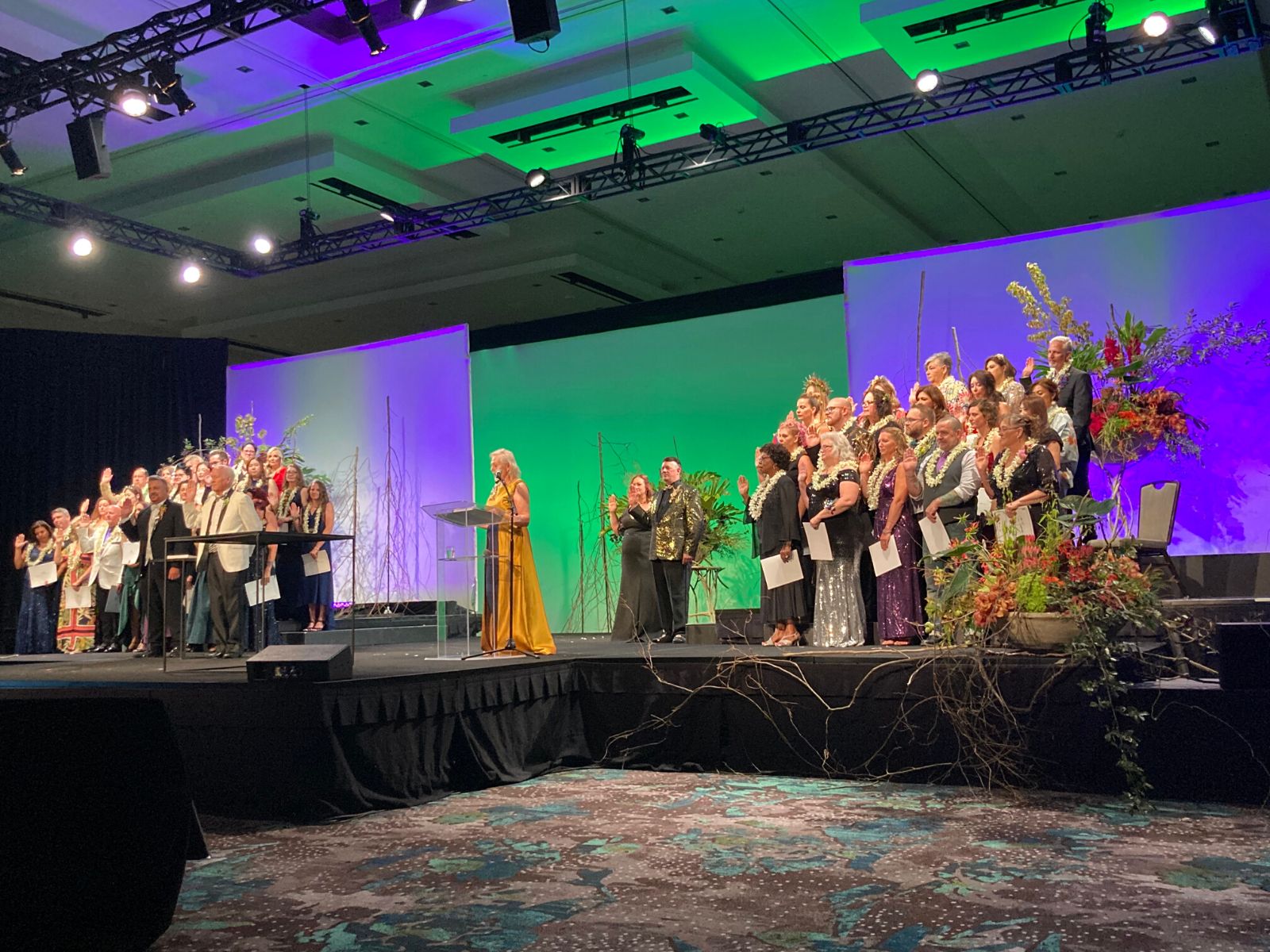 AIFD® National Symposium "ROOTS":
"When seed takes ROOT, the growth begins… To ensure a plant grows to its full potential, it requires special care, nourishment, and attention. ROOTS best represents the spirit of the solid foundation that our floral education is built on."
The induction of AIFD's newest members celebrates the future and AIFD recognizes the exceptional growth of design talents and celebrates them; BLOOM! Watch the Video.
Partners Showcase
July 5th was a big day at Roots Symposium. Partners Showcase opened from noon to 5 PM with all the elite sponsors represented. They are the enablers, the supporters behind this national symposium.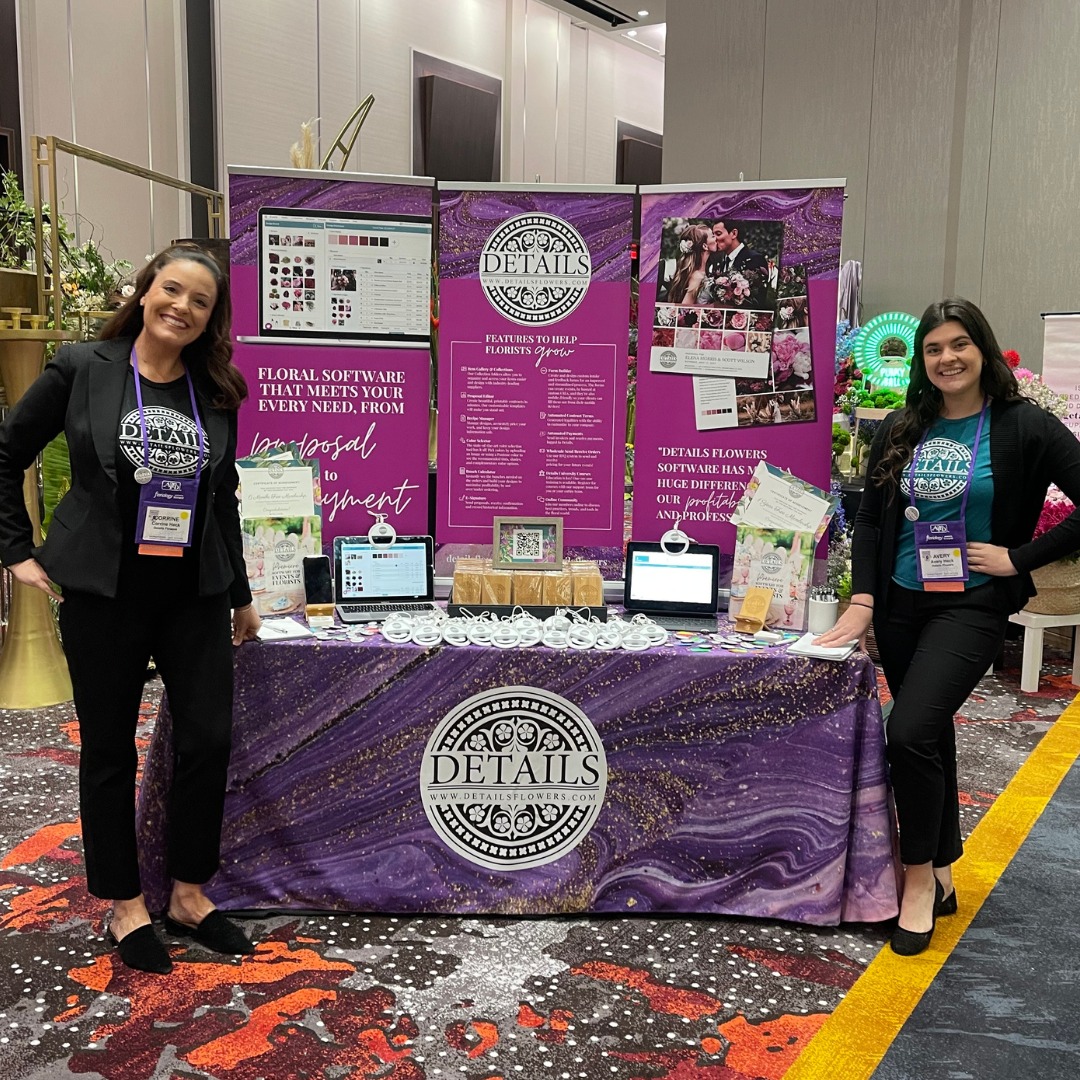 This year several vendors had presentations from the podium while the intensity was building with the FTD Americas Cup's three categories being created by the ten finalists on the back side… There was plenty of action going on in that exhibition hall!! Catch great interviews here with ROOTS CHAT live!!
Winner FTD America's Cup
Ten carefully chosen competitors from across the United States made their way to Las Vegas to compete in front of an audience of their peers at the 2022 AIFD National Symposium. During the competition, they battled pressure, time limits and each other for the right to represent the United States and FTD in de Worldcup next Year.
FTD America's Cup is a national floral design competition to select the competitor who will represent both FTD and the United States in the 2023 Interflora World Cup design competition, the world's most prestigious floral design competition.
The Honor of Winning Went to Jenny Thomasson AIFD, CFD, AAF, PFCI, EMC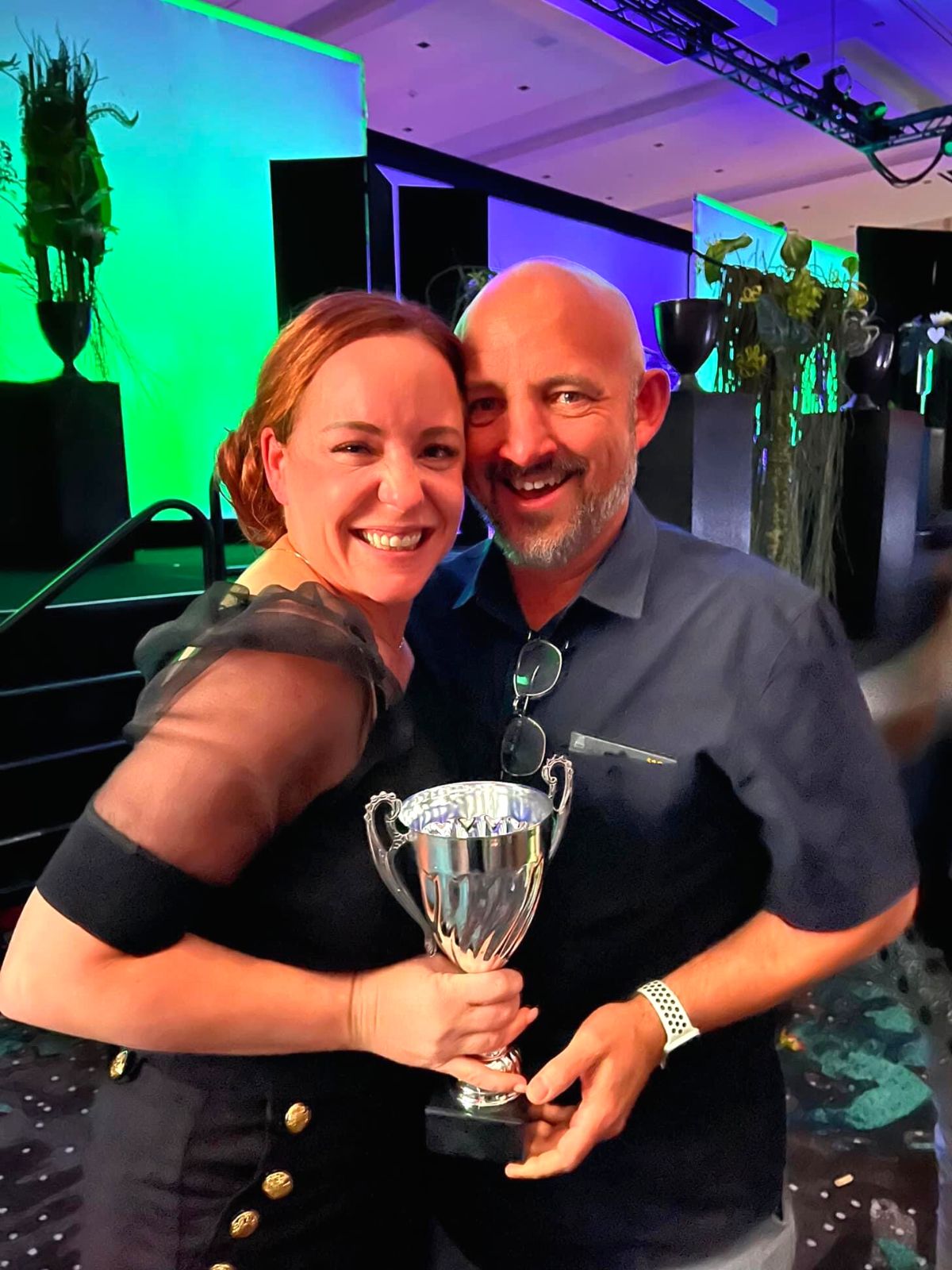 Jenny Thomasson is a lead instructor at Dr. Delphinium, a Teleflora Education Specialist, sole proprietor of Jenny T Floristry, and the author of Perishable Poetics: Manifesting Emotion through Contemporary Floral Design. She is also the CEO and product developer of Meraki Floral Tools. She presented at the AIFD National Symposium in 2015 and 2018 and represented North America at Belgium's Fleuramour in 2016 and 2018. She is also a speaker and educator in the U.S., Mexico, and Canada.
Congratulations Jenny!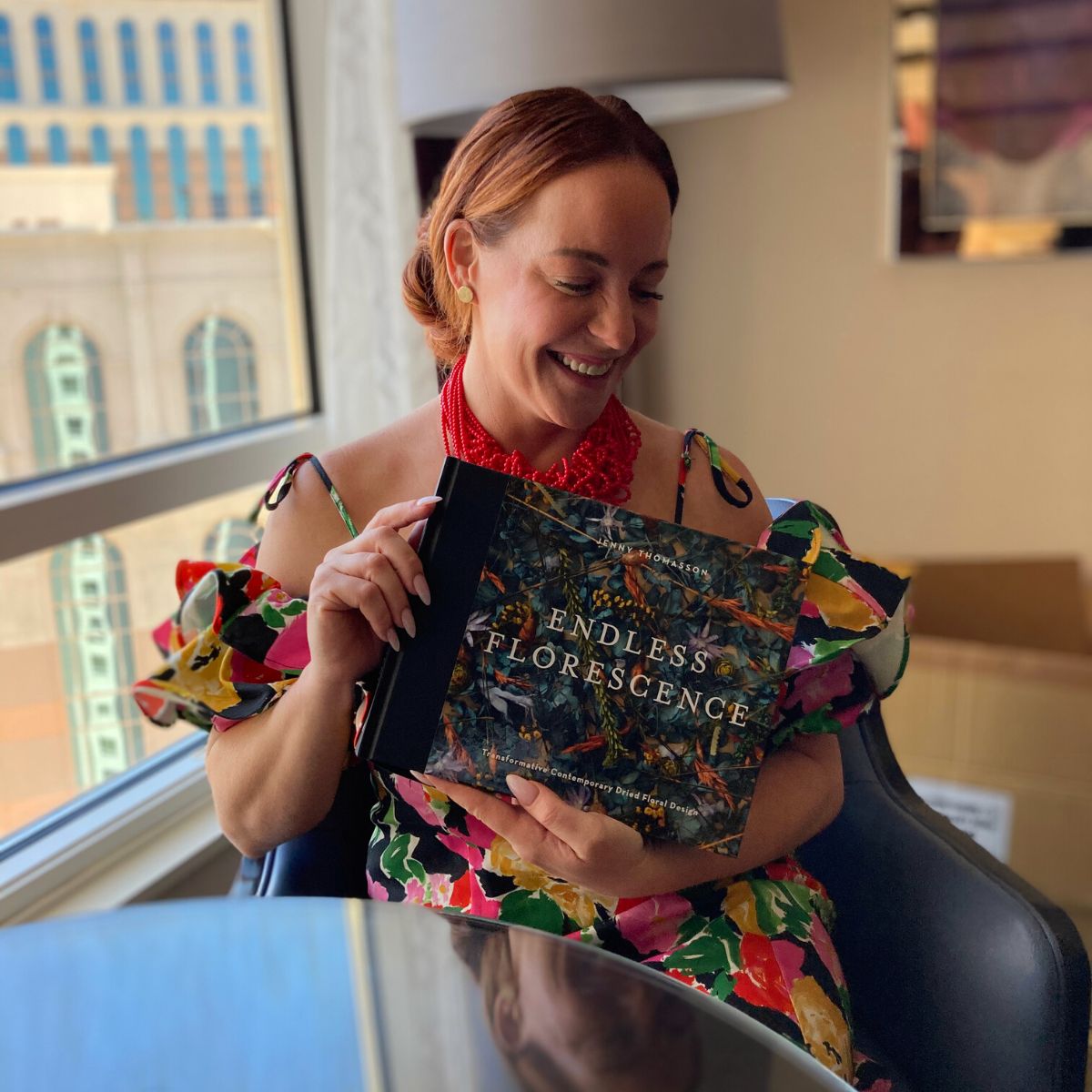 Team Roots
Hitomi Gilliam, Ann Jordan, Ania Norwood, and Aniko Kovacs with Team ROOTS were so happy to have been able to assemble the most amazing group of super talented designers for the Center Stage and Workshops for AIFD Symposium!!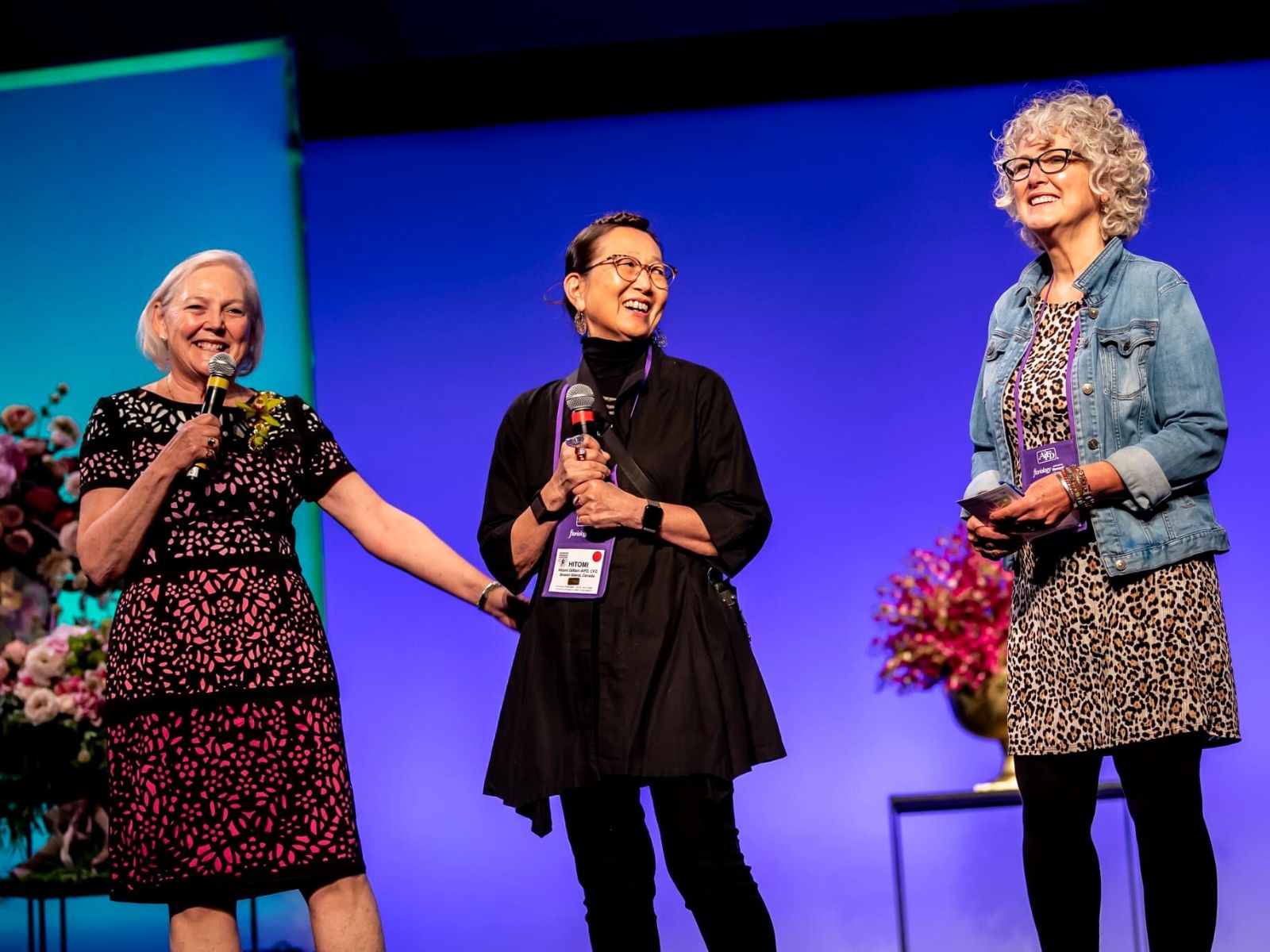 Hitomi Gilliam:
"We were the luckiest people in the world to get to see their design magic come alive at our first back-to-in-person Symposium in Las Vegas since 2019.

Thank you, Bart Hassam, Max van de Sluis, Hanneke Frankema, Per Benjamin Flowers, Passionflowersue, Sue Tabbal-Yamaguchi Aifd Emc, Lois Hiranaga Aifd, Brenna Quan, Bruno Duarte, Jorge Uribe, Team Fleurvana, Solomon Leong Aifd Pfci, Keith White, Rene Van Rems, Team Teleflora, Jenny Tabarracci and Steven Brown, Charlie Groppetti for saying YES to come and share your art with us!!!"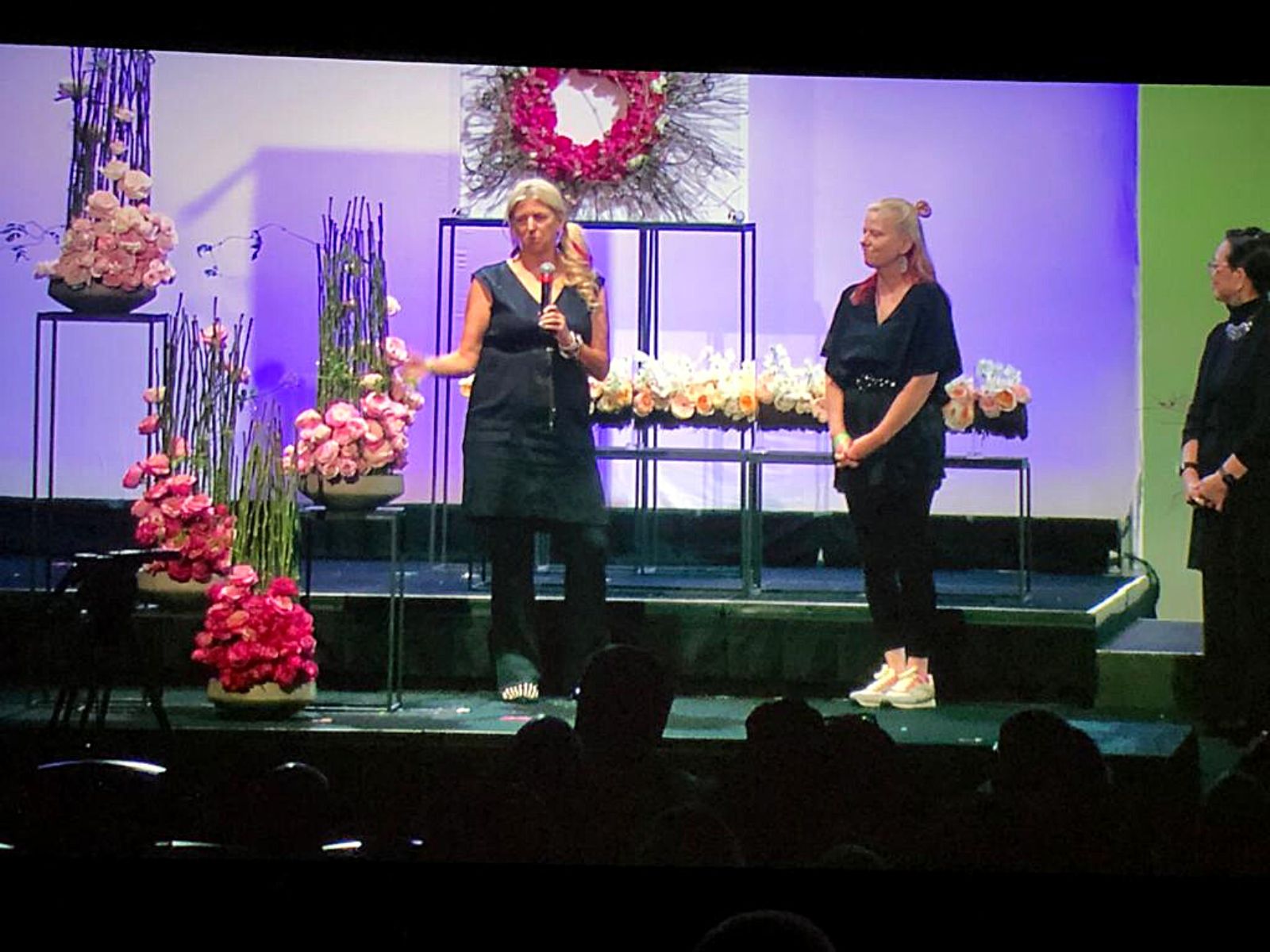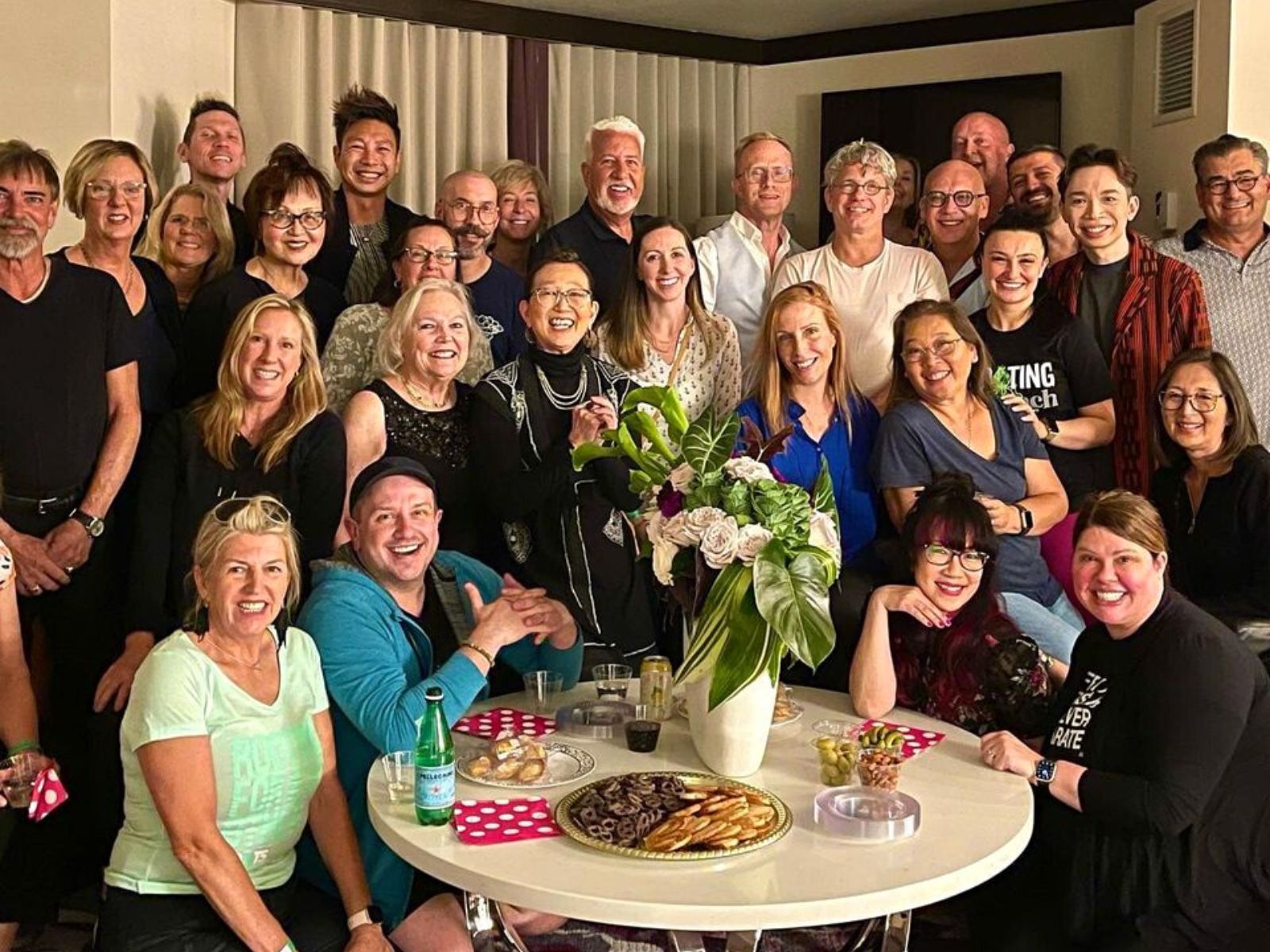 Mains Stage Program AIFD® 2022 Symposium Roots American Floral Trends
4 Trends were presented by American Floral Trends.
1. Reverie
It's all about dreams. Make your dreams big. If you don't have dreams, how can they come true...Perfect colors according to Laura Dowling: Perfect Pink, Ice Blue, Peach, Light green, Coral, ...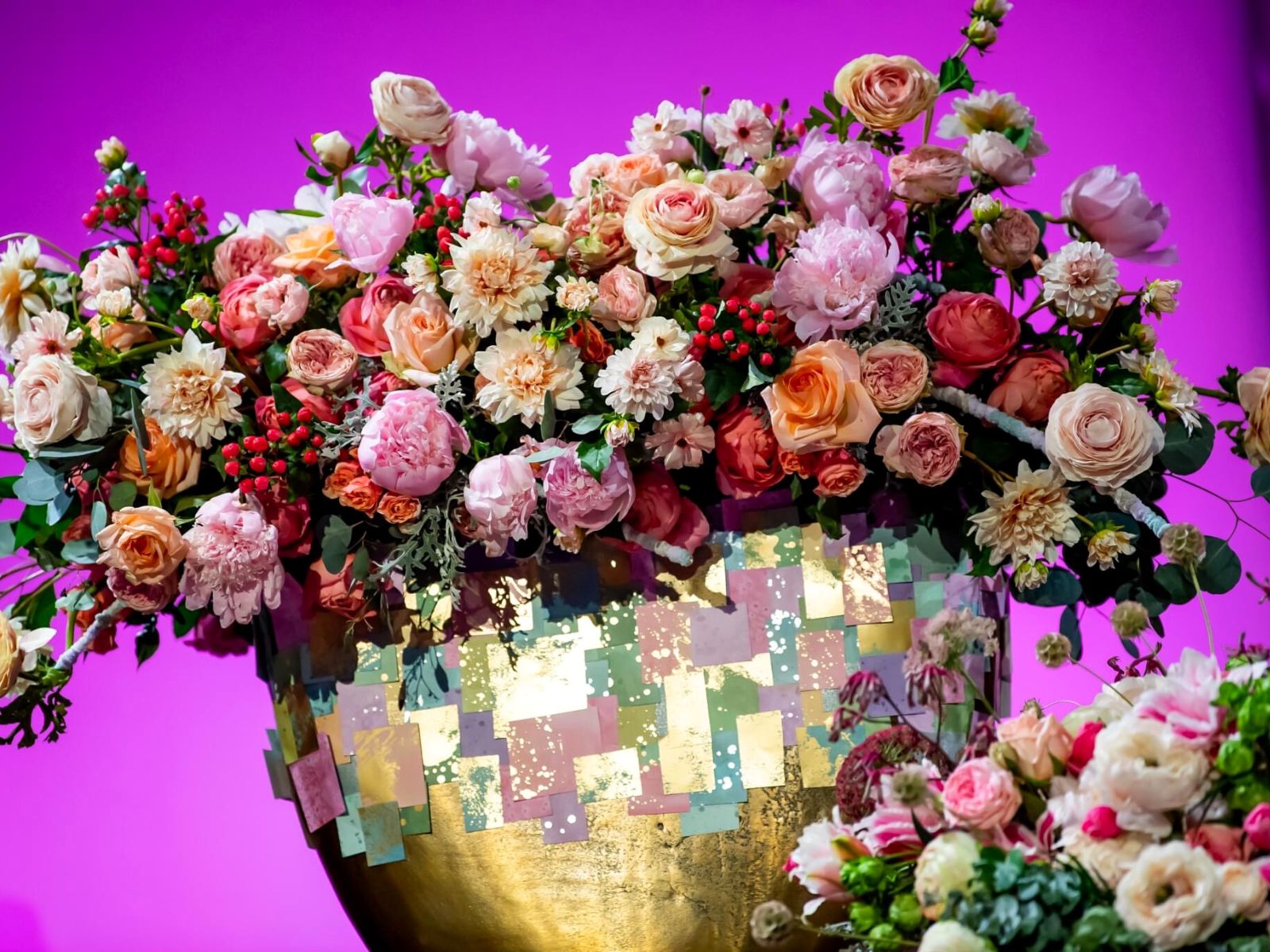 2. Cultivate
Charlie Groppetti and Hitomi Gilliam talk about forging and farming, and how basics are important. Colors are Green, Moss Green, Basil, Red Clay, Lavender...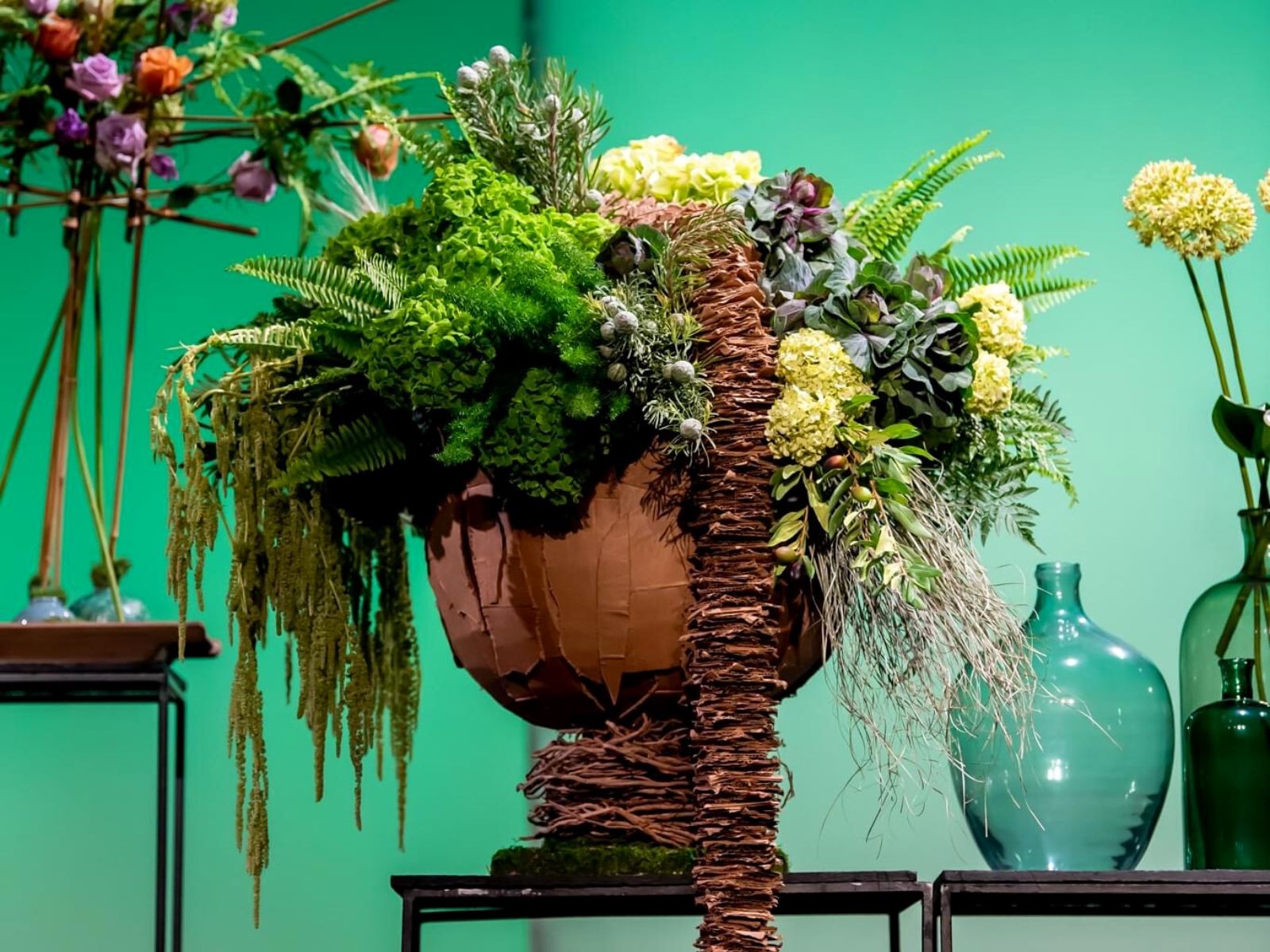 3. Passion
Amy Ferguson and Chris Norwood talk about giving and receiving. The colors here are Red, Fuchsia, Purple, Hot Pink, Larkspur blue, Violet, Navy...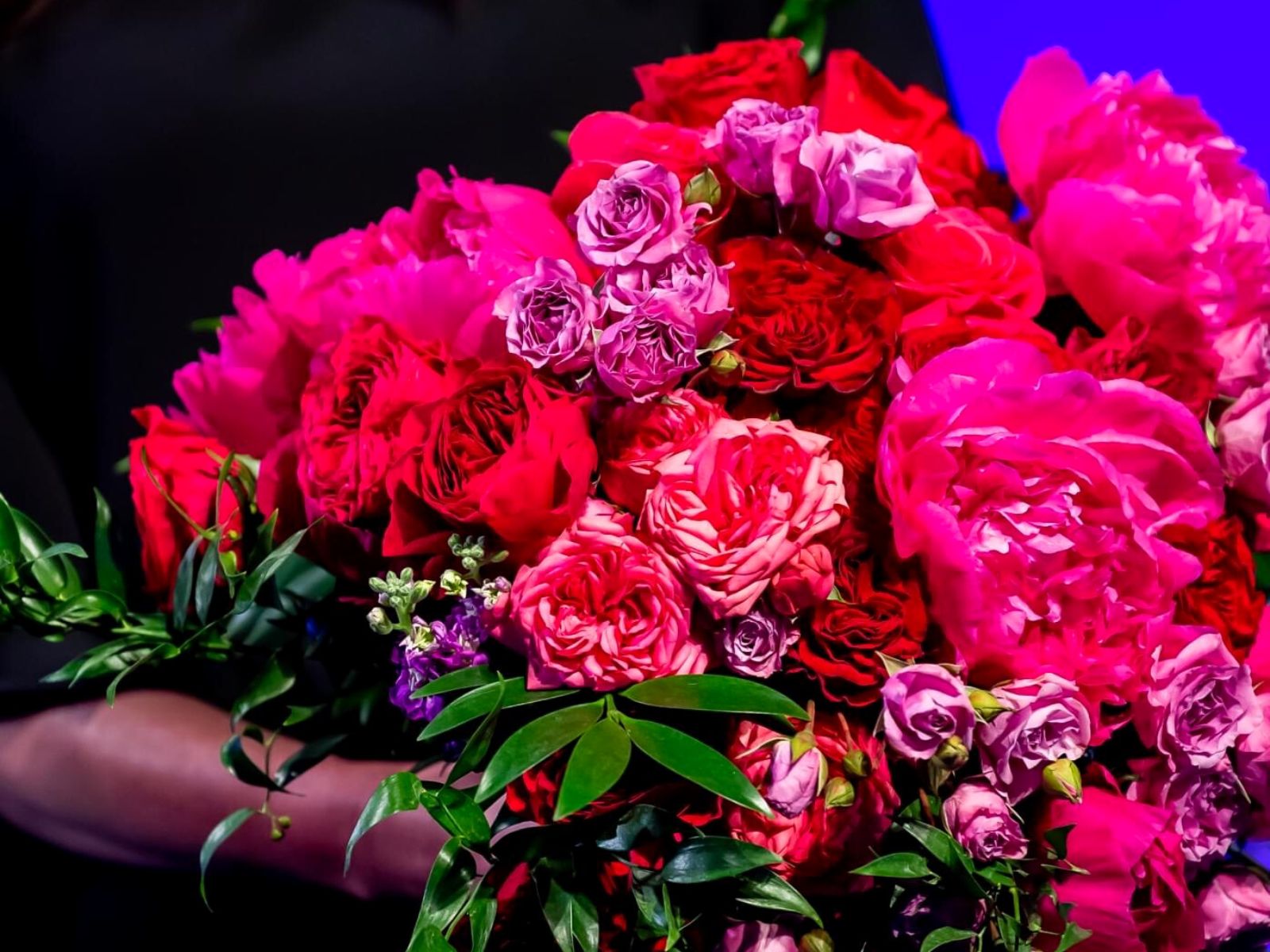 4. Imagine
Hitomi Gilliam, Jorge Uribe, Laurie Megan, and John Regan talk about our Youngsters, about the metaverse feeling, and back to the roots of floral design. About excitement, vibrancy, fashion, ribbons, jackets... Colors are Spring Green, Tangerine, Olive Bright, Purple, and many more.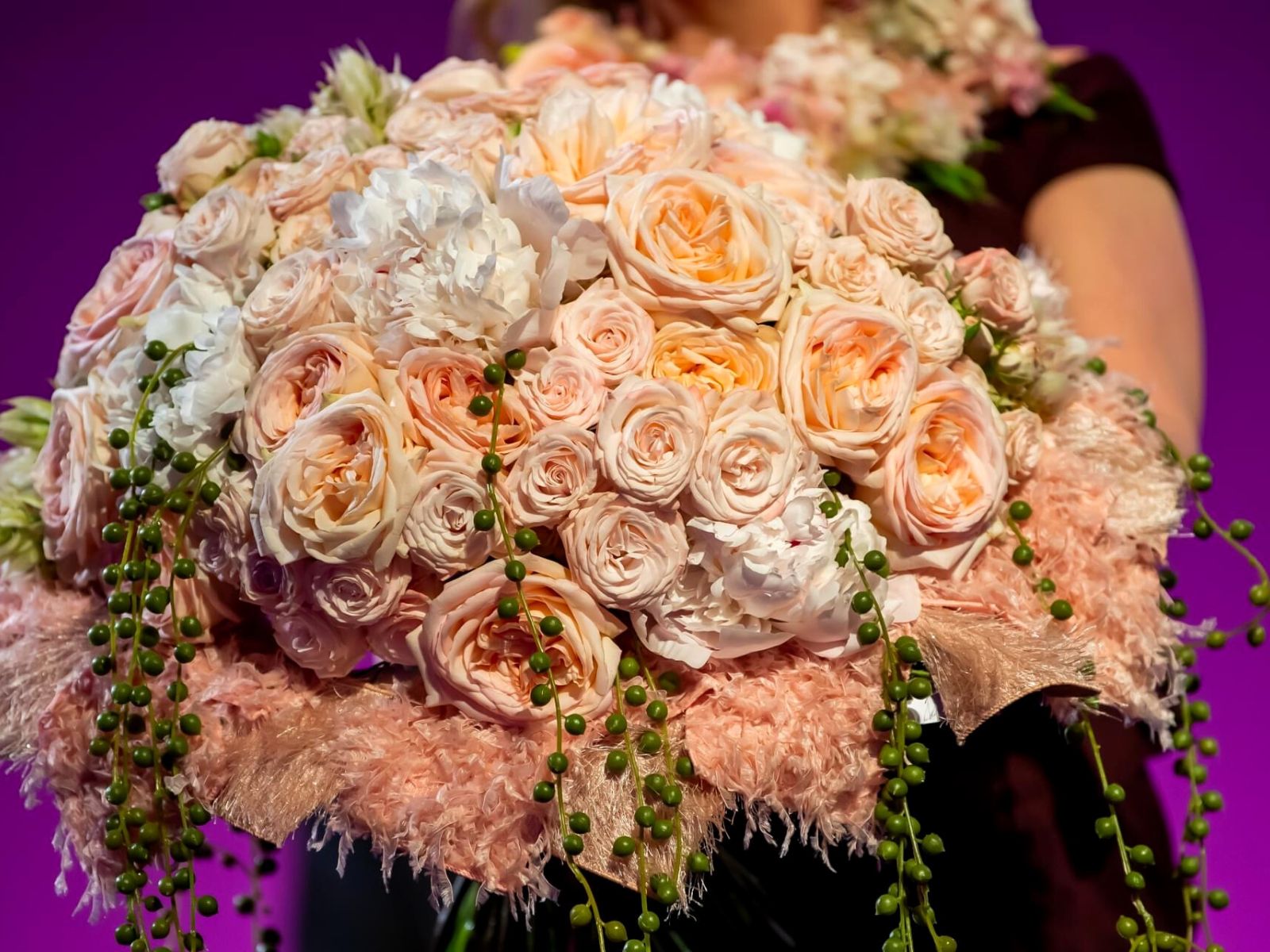 And all these trends come down to one thing: HUMAN! A great show with a beautiful message.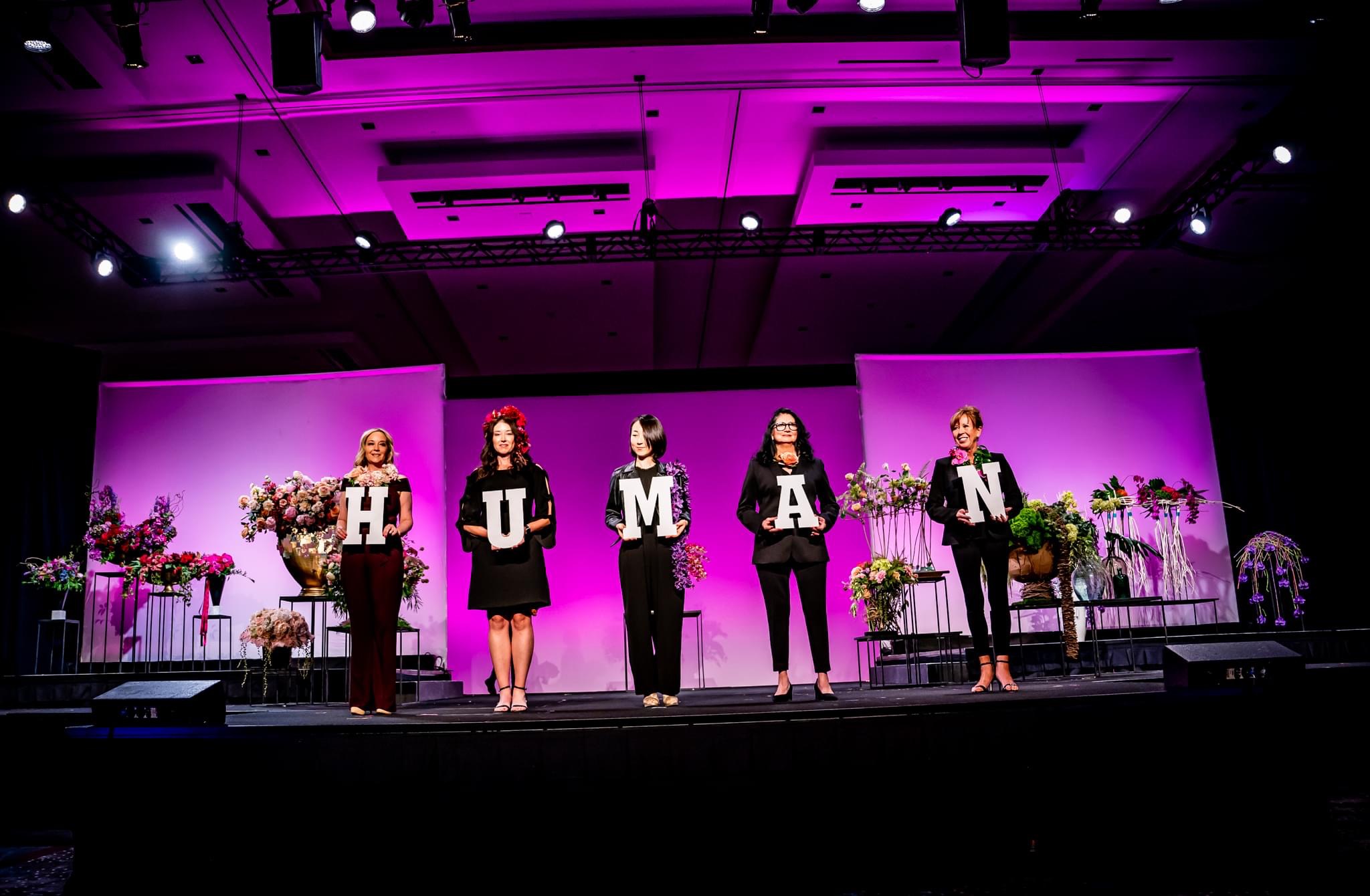 Main Stage Programs
There were several main stage programs over the days of the Symposium. "Rooted in Creativity, Diversity & Sustainability" showed the audience creative ways to reuse materials and create sustainable structures. Firsthand stories of success at "No Guts, No Glory!" led by Kate Penn were really interesting too. Roots Alive! Team Roots with Per Benjamin, Rene van Rems, Bruno Duarte, Jorge Uribe, Aniko Kovacs, Ania Norwood, and Hitomi Gilliam worked all together to replace the Covid sick Joe Massie.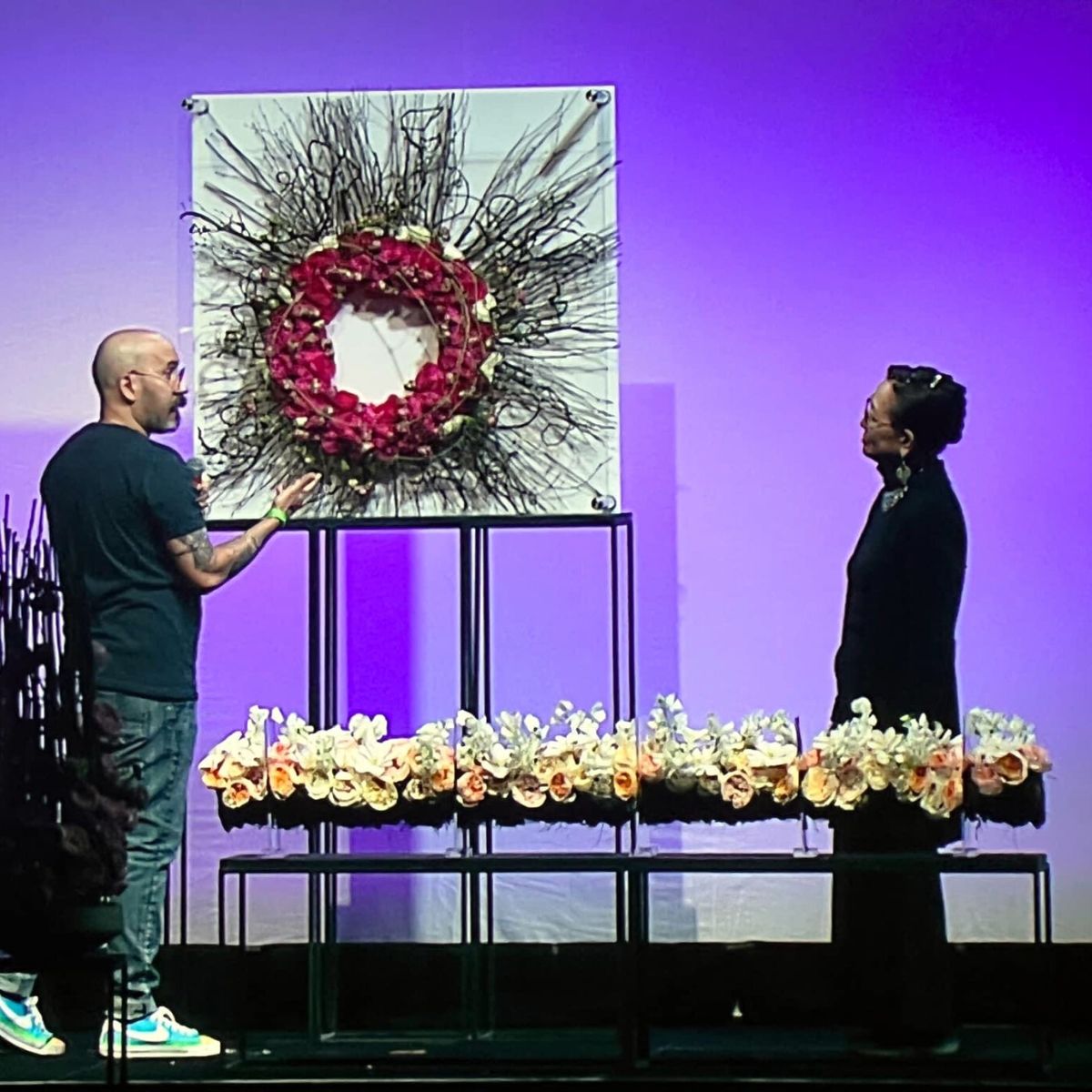 Reincarnation - The Program of Solomon Leong
Dr. Solomon had a strong program that was called Reincarnation. He talked about germination, about bursting out. About growth and minimalism, about being closed, space-saving, going up, and wedging... He talked about blooming. But he also talked about decay... about deep friendships, and how he lost a dear friend because of COVID-19. And if it would be possible to create beauty to heal? Was it possible to see beauty in death? And yes, it was...To create with the dried and death leaf he found in his shop and the combination of flowers, so have the combination, gave the goodbye silver linings...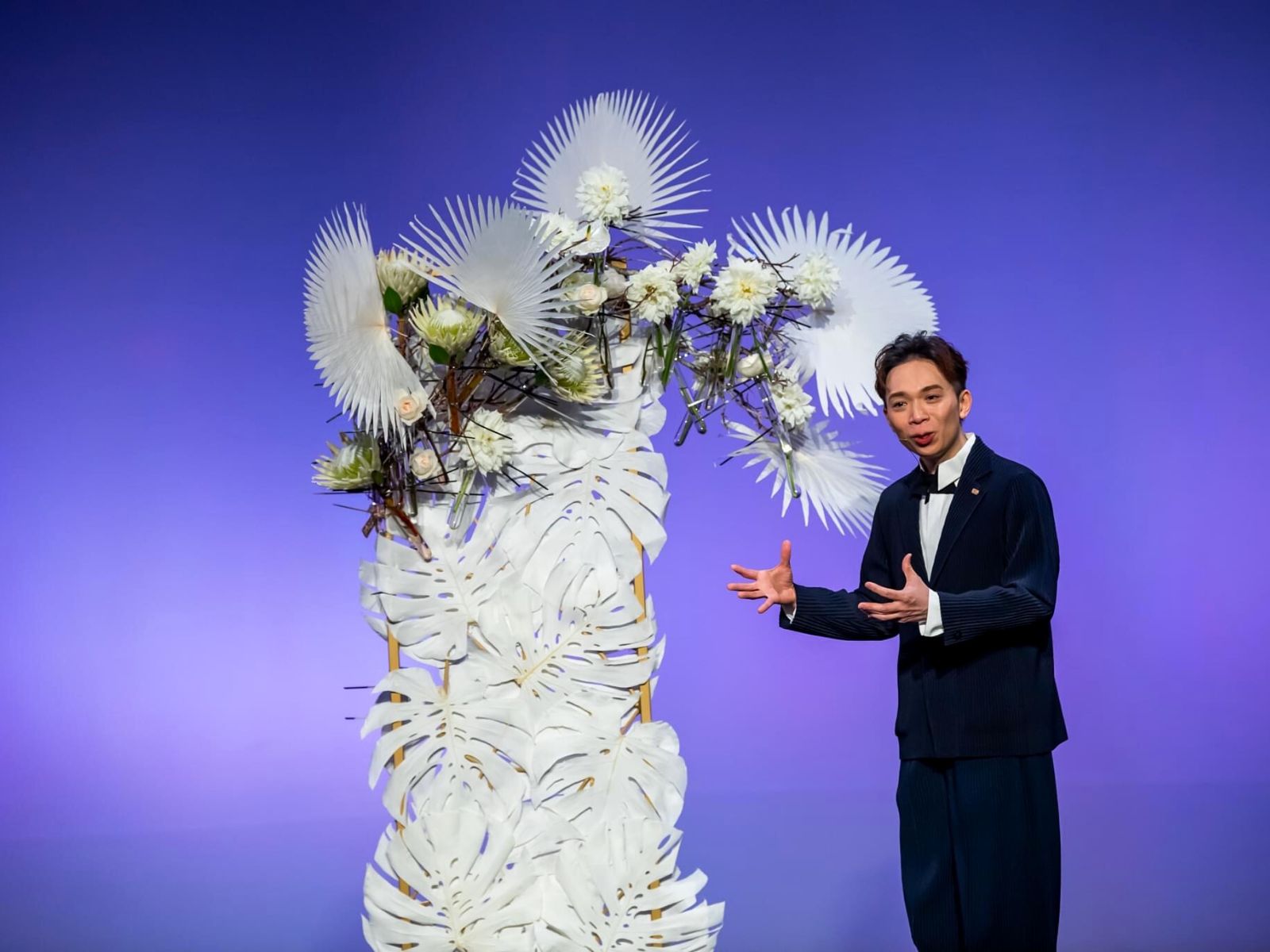 'Pulse' by Teleflora Education Team
Lottie Barnard McKinnon, Tim Farrell Aifd, and the Teleflora Education Team for a journey of Life and Emotions that we serve as florists to bring light and joy to all occasions. Pulse… to Rhythm… to Live music transformed the program into a multi-dimensional experience!!! Thank you for 'PULSE'!!
Tropical Flowers from Hawaii
Neo-Tropical, Hawaii Tropical Flower Council, and Hawaii Floriculture & Nursery Assn program were breathtaking. "Cultivate, Celebrate: Neotropical Hawaii" was appreciated by all attendees. New varieties and bridal bouquets were featured. Sue Tabbal-Yamaguchi shared the stage with her floral sisters Lois Hiranaga and Brenna Quan.
Dr. Tessie Amore, a breeder from Hawaii, came to talk about how happy she is, florists are working with their new varieties, to test and talk about how they love or like or dislike it. And that it's great in this state of development of the flowers to have the advice of these floral designers.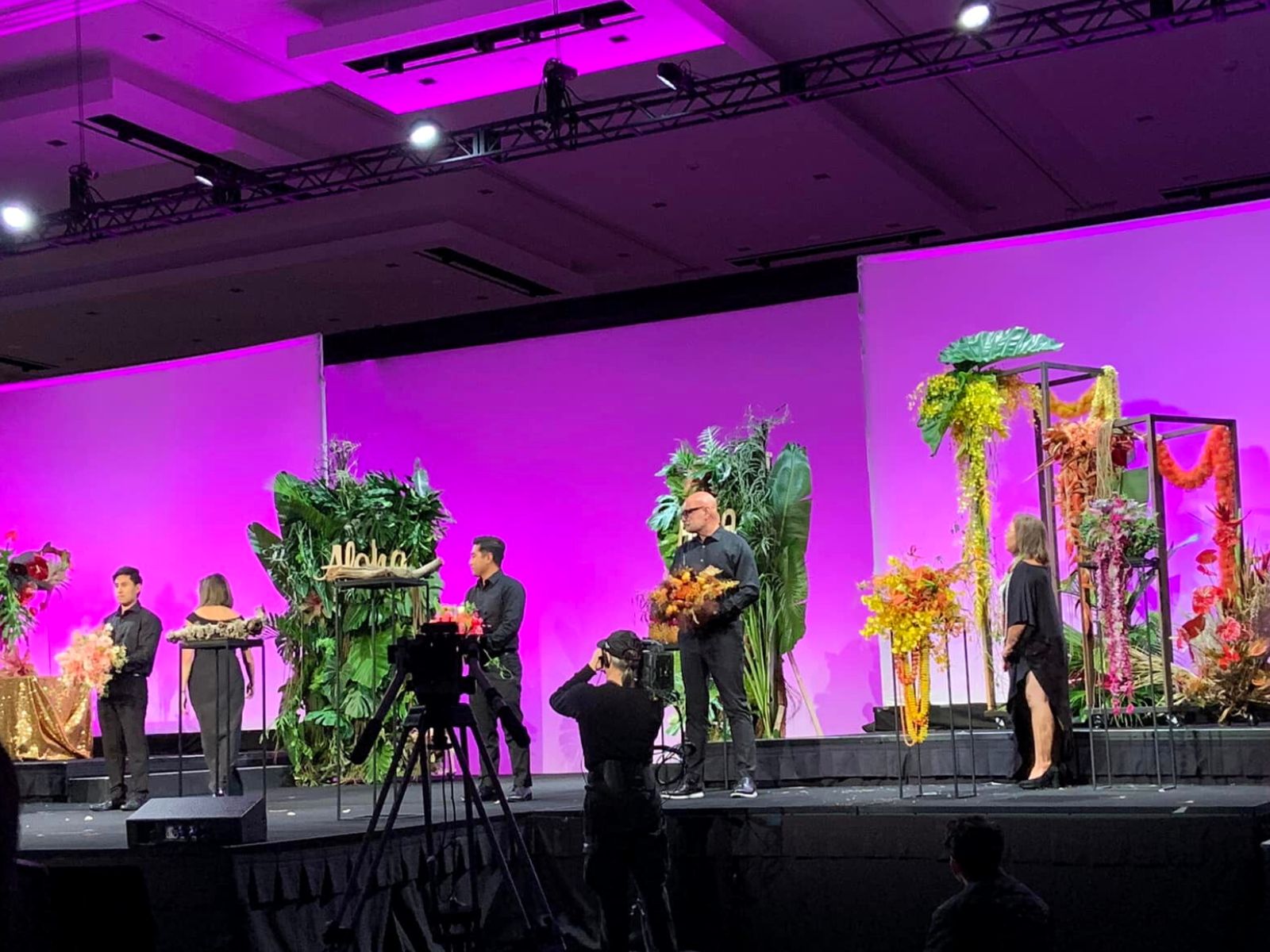 Sue McLeary
American Sue McLeary revealed amazing wearable objects made of flowers. Her program called 'Flower Forward', was about sharing thoughts and techniques about doing more with less, staying inspired, and elevating floral art. She even took floristry beyond and designed fabric...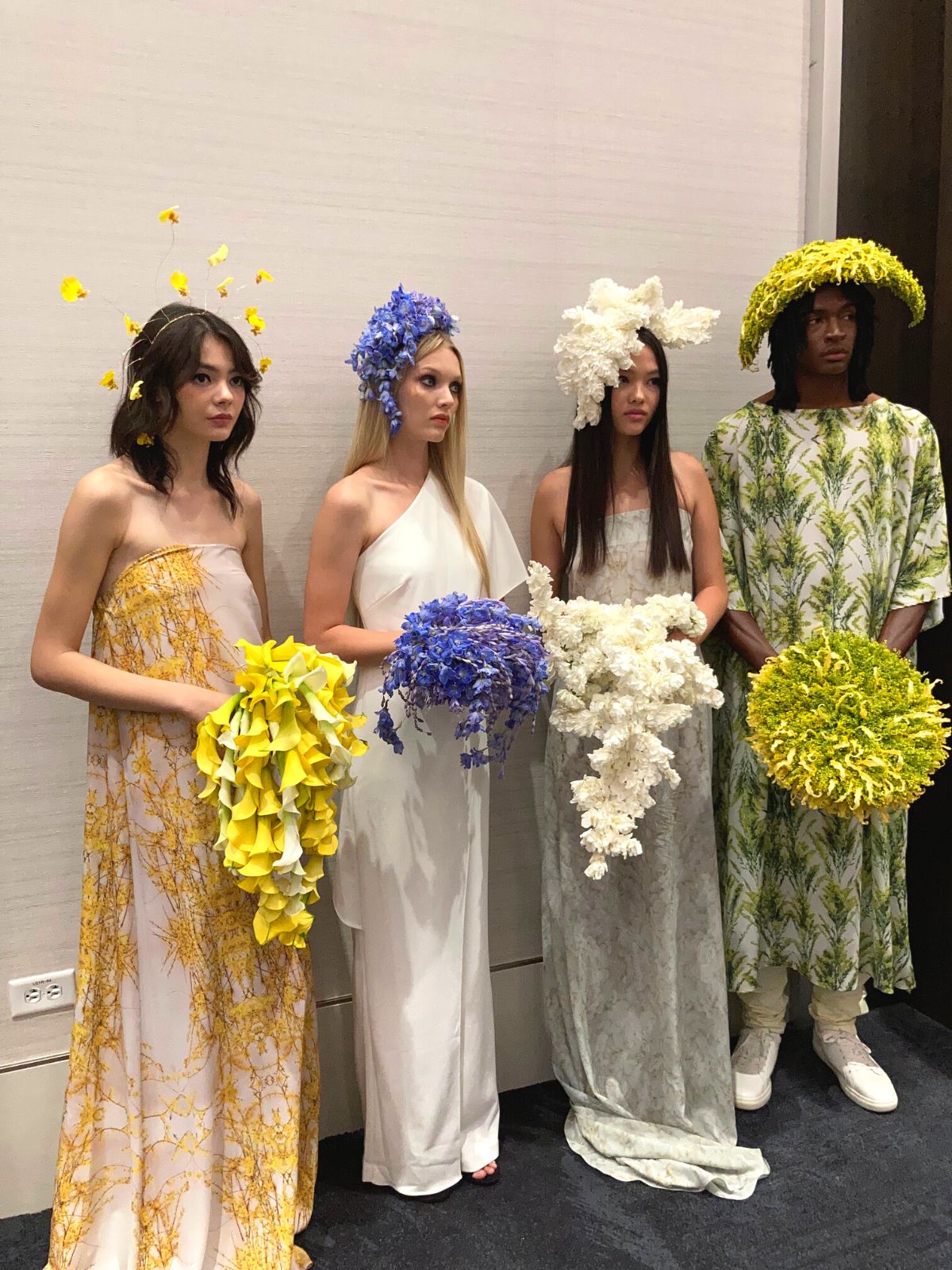 Floriology Institute & Fleurvana
Gina Thresher, Ursula Gunther, Shawn Michael Foley, and Rebecca Raymond had an amazing whirlwind experience on stage, to put it in Shawn's words. The work was exquisite. Fleurvana also had a technology workshop for two days: "Blooming Beyond Your Brand".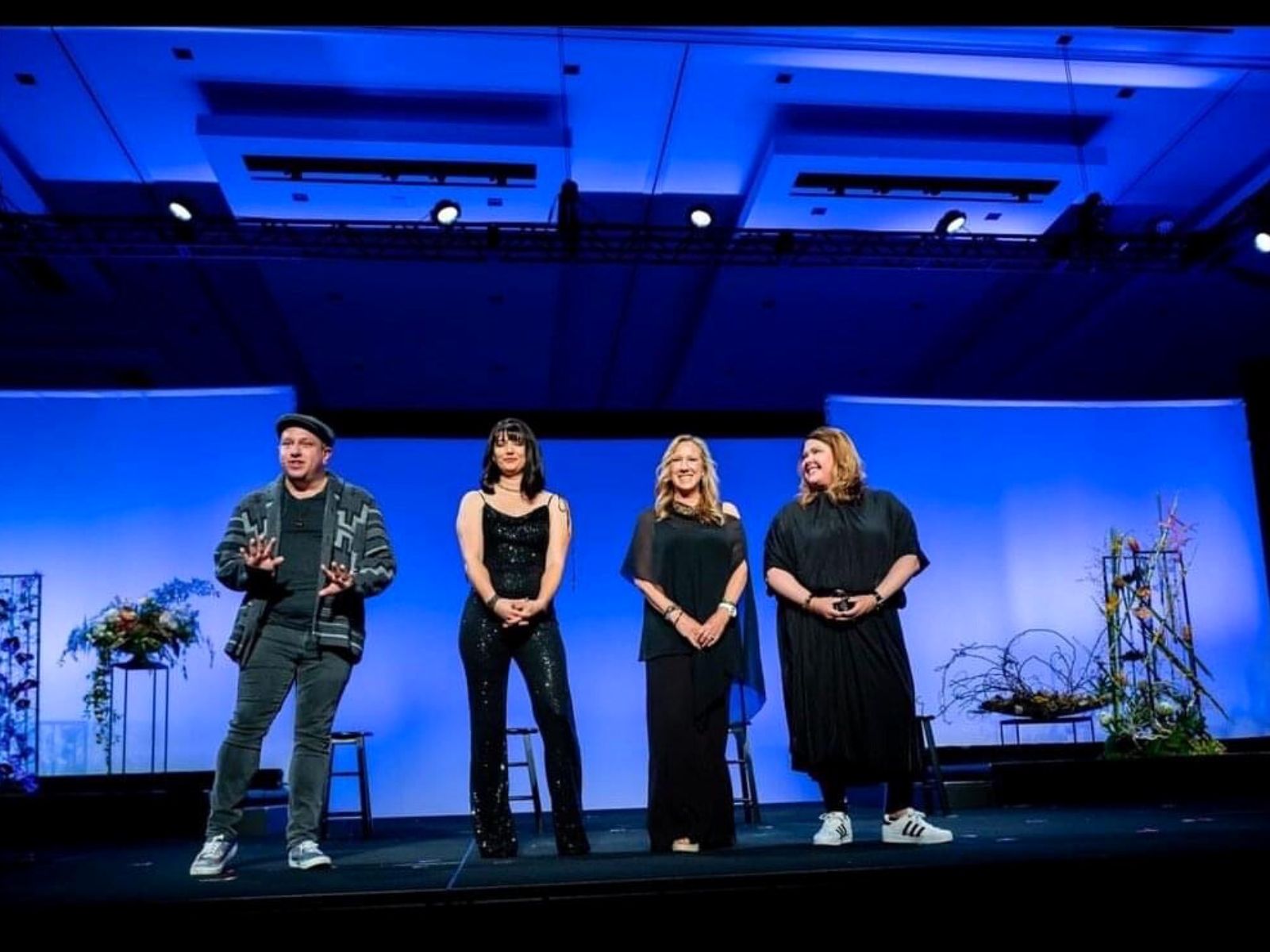 Hanneke Frankema and Max Van de Sluis
"Evolution of Shapes" was a show that made the public smile, Hanneke Frankema and Max Van de Sluis from the Netherlands made jokes and had fun. But most importantly they showed skills and made marvelous designs. The flowers they used came mostly from Decorum and Marginpar. Exceptional flowers like Jatropha, the beautiful white Clematis, Craspedia, Bromelia, and many more beauties. Thursd was also witnessing how a well-oiled machine of logistics made sure the flowers traveled from Europe to Las Vegas. Tuning made it all happen as far as Hanneke's structures and Decorum's flowers go. Hanneke and Max were full of positive compliments, they went there to help pack everything and the commitment of Tuning was amazing. Tuning is a Dutch exporter and trader of cut flowers and plants, located across the street from the Aalsmeer Flower Auction. Since 1931 they are specialized in sourcing and custom packing orders for both overseas and European destinations. ​For Marginpar's flowers, it was Holex doing the logistics. And to get everything in Las Vegas in good condition was quite a challenge. Holex is a Dutch flower export company, and they offer a complete range of wholesale flowers from Holland, sourced worldwide.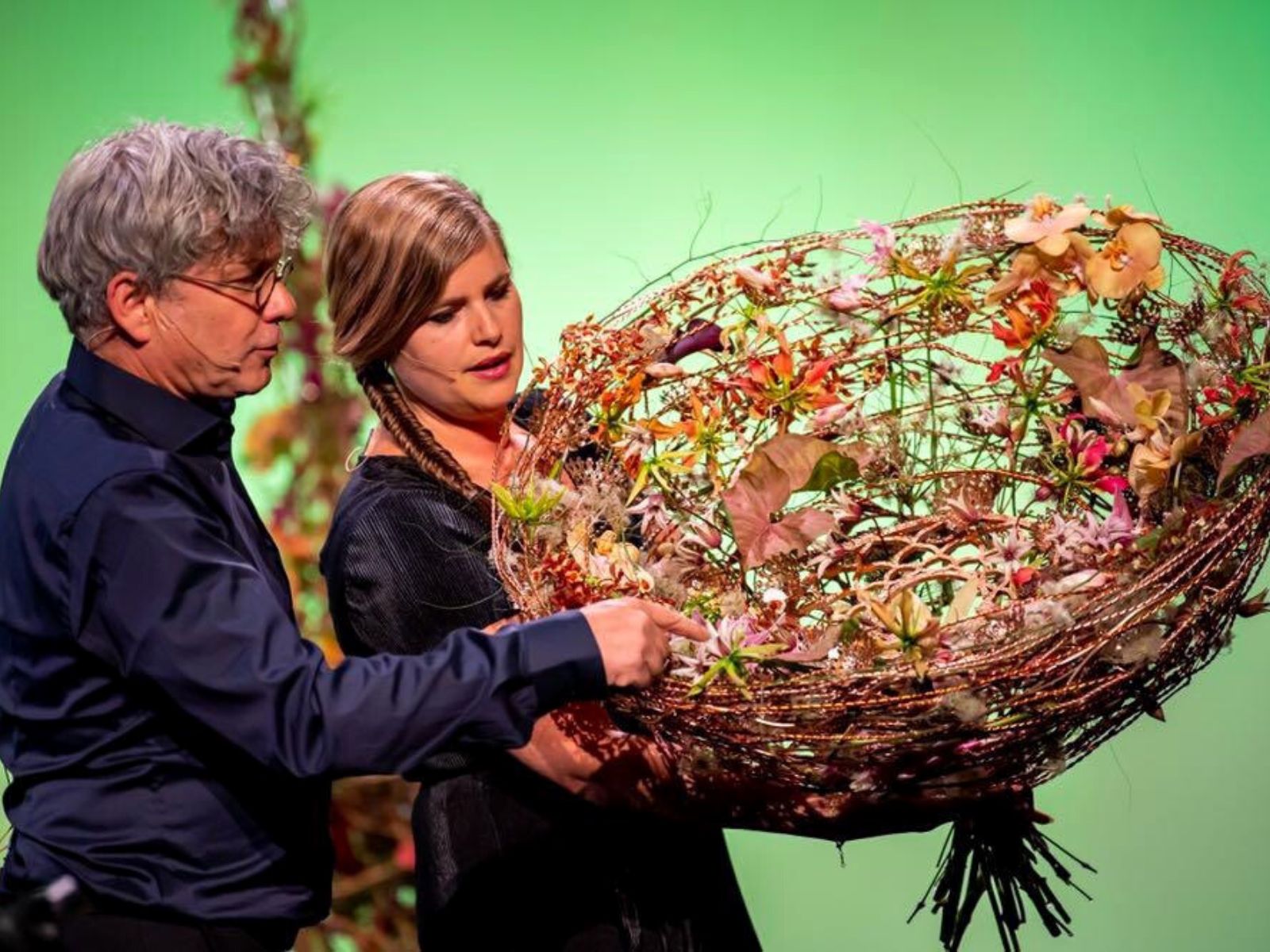 Bart Hassam
Bart Hassam made a stage performance that's not to forget. His ten designs were extraordinary. Only green and white were used as colors. His technical high stands were awesome. His skills are beyond what to expect. Not only did this world champion make himself loved by the public, Per Benjamin had some beautiful words for him at the end of his show.
Per:
"You made me fall in love with our profession all over again. These designs on stage have it all, the right techniques, balance, beauty… And the way to talk about floristry, with only passion and gratitude for what flowers do with our lives. Thank you for this show Bart."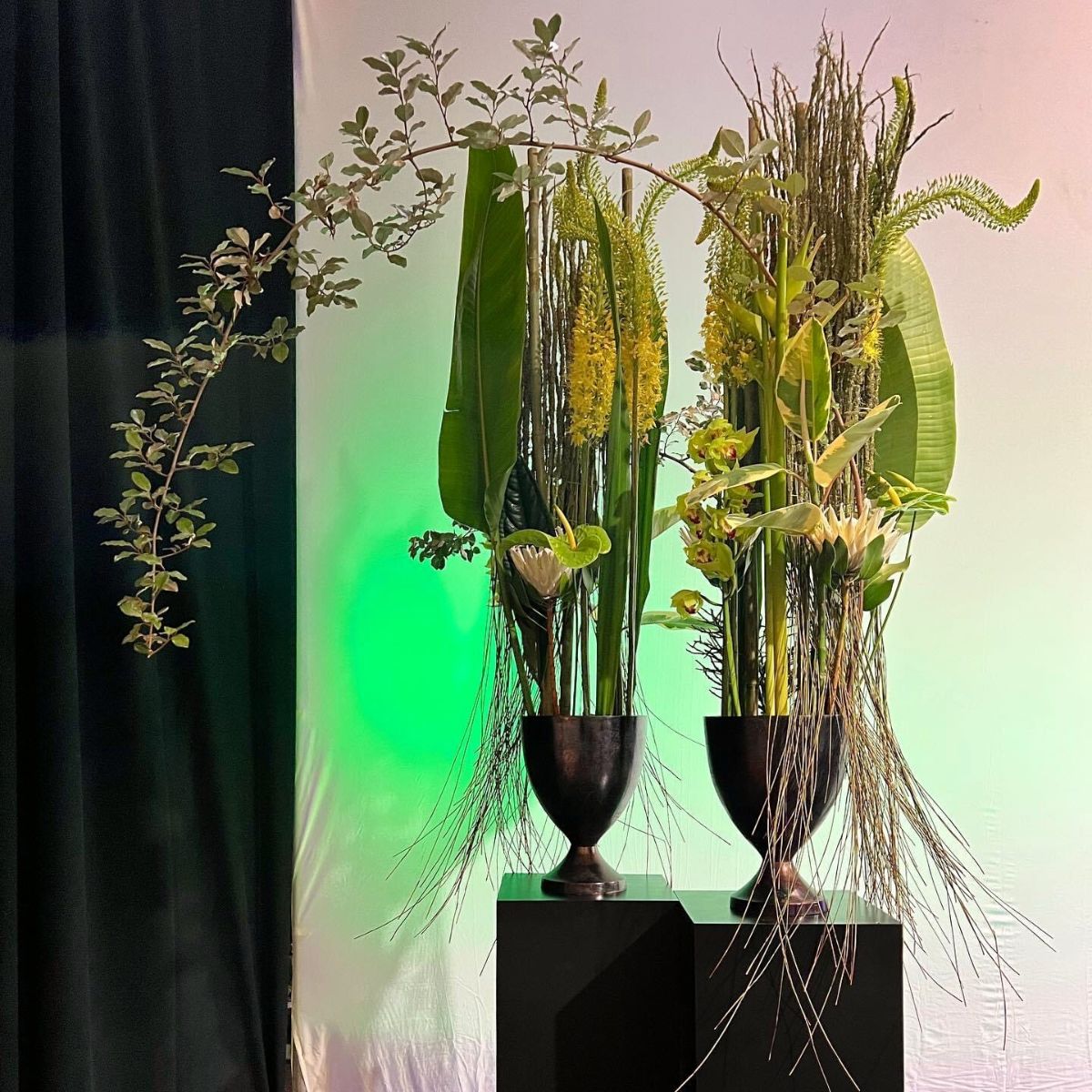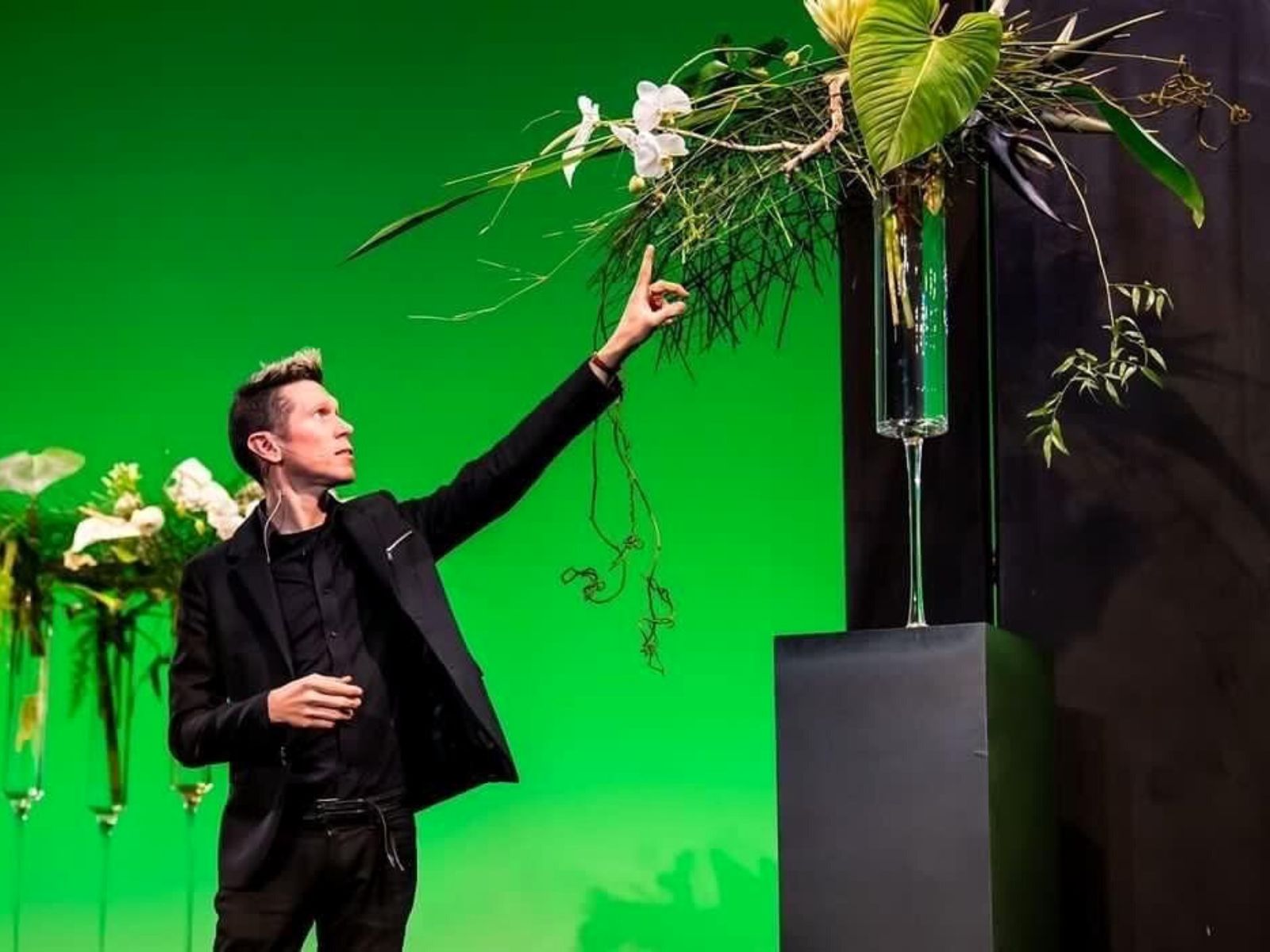 Next Year's Theme is 'Grow'
To grow as a verb means to spring up and develop to maturity, to be able to grow in some place or situation, to assume some relation through or as if through a process of natural growth. To increase in size by assimilation of material into the living organism or by accretion of material in a non-biological process. It means to increase, to expand. And so it's the perfect step after the Roots Symposium from this year.