Royal Van Zanten's 2020-2021 Recommendations
Unfortunately, we are not able to meet you during one of the trade shows, but we love to take you on an online tour. Meet the highlights of our Royal Collection. As a breeder, we are known for not only superior varieties but also well known for our successful concepts such as Charmelia®, Deep Purple®, and many more. We aim to be the preferred partner for leaders and influencers in the global ornamental industry. Royal Van Zanten is an innovative business with a successful track record in the international ornamental industry. We achieve this by constantly improving the genetics of our products, generating synergies in breeding, propagating, and cultivation techniques and by working intensively together with partners in the supply chain.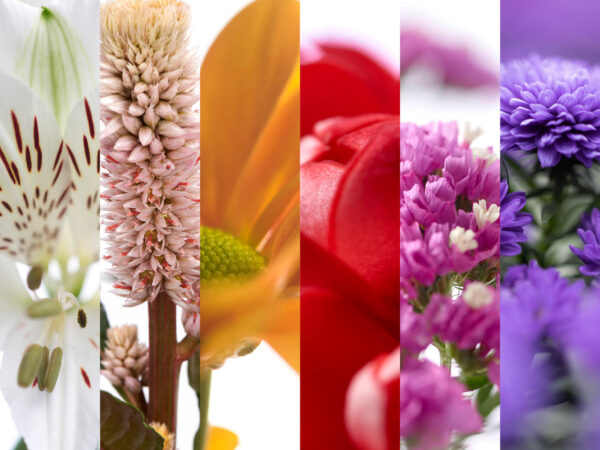 👑 Alstroemeria Royalty
As the leading Alstoemeria breeder, we offer both cut flower varieties and perennial plants. We love to point out some of our top cut-flower varieties such as Virginia, Nadya, Dancing Queen, Posh Pink. Did you know? Alstroemerias are a perfect sustainable floral choice for you. We offer the industry 'green' options, a great example is the CO₂ neutral grown cut-flower alstroemeria Mistral.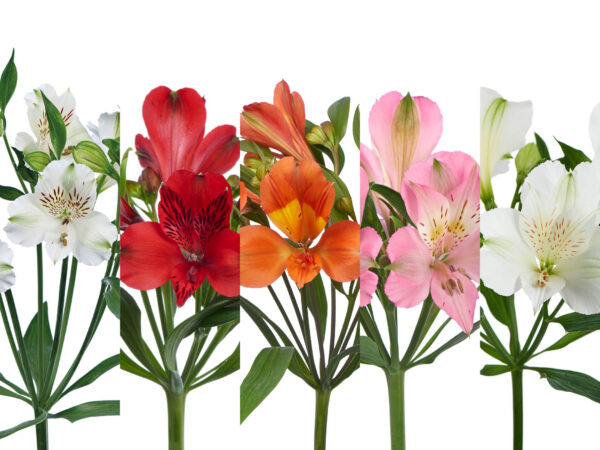 Our plant collection is called Colorita®. A high-quality all-summer-long flowering plant series. Colorita® alstroemeria plants have a low energy impact during cultivation. But it doesn't end here… when placed in the gardens she is a great pollinator attractor that promotes biodiversity. There are even Colorita® varieties like Fabiana with trendy variegated leaves! Or flowers with fringed petals like Yentl. Other varieties are Kate, Tamara, and Lisa. Please take note, that the plants are only available in the spring/summer season.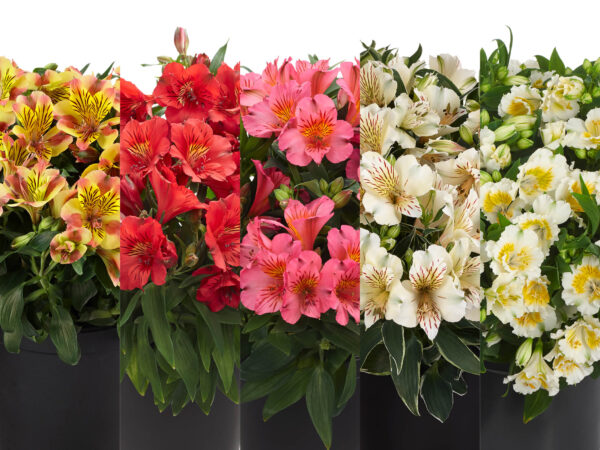 🏵️ We Are Your (Chrysanthe(mum)-specialist
Royal Van Zanten can call itself a (chrysanthe)Mum-specialist. Our breeders cultivate all types of cut chrysanthemums and potted chrysanthemums. Hereby a few of our #FloristFavourites: 🏵️ Spray chrysanthemum Chic, available in natural colors white and cream with a fresh green heart. Plus she is the perfect choice for artificial coloring. 🏵️ Spray chrysanthemum Saba, celebrating 10 years and still a florist favorite! 🏵️ Spray chrysanthemum Haydar, available in 3 colors: Haydar regular (purple with white edges), Haydar Pink, and Haydar Yellow. 🏵️ Spray chrysanthemum Bonita breathes elegance with her pure white character and green heart. 🏵️ Spray chrysanthemum Prosecco, a luxe warm white chrysanthemum. 🏵️ Ofir, our high quality round-shaped green disbud.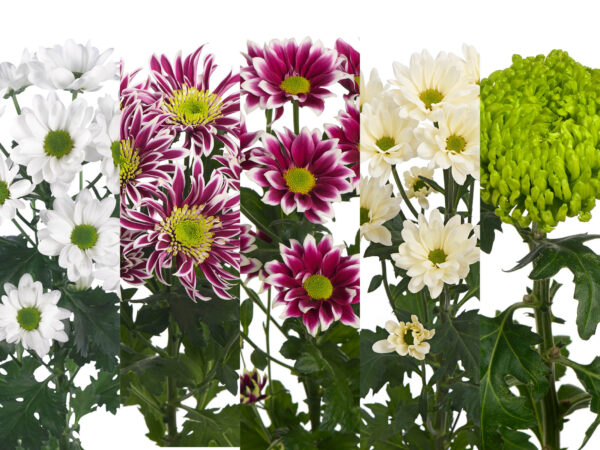 For #PlantLovers we suggest these trending varieties for Autumn/Winter 2020-2021: 🏵️ Green Parakeet unique, green, and a real conversation starter. 🏵️ Harmony Copper and Aubisque Salmon match the trendy earthy and skin colors. 🏵️ The gorgeous white Belmond with a fresh green center. 🏵️ Hermosa Yellow & White truly unique and perfect for mixing. 🏵️ Disbud Fireworks is a showstopper and perfect for artificial coloring.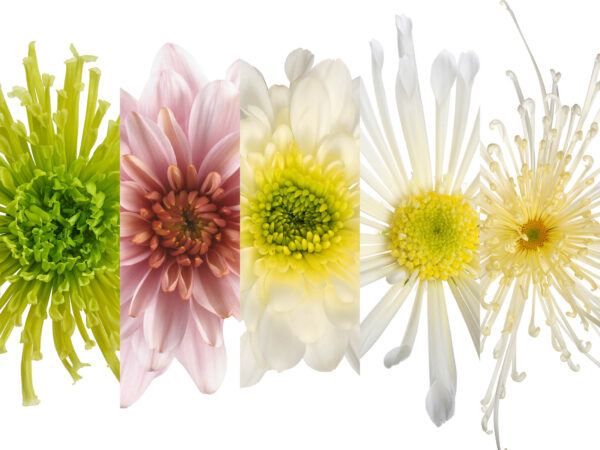 In addition, we offer a wide range of cushion/garden chrysanthemums under the name multiflora. Thanks to intensive breeding and extensive tests worldwide, there is always a series for your specific wishes: 🏵️ There is our new Milkshake™ series for pot sizes up to 14-15cm. Pick your 'flavor': Banana, Cherry, Coconut, Papaya, Raspberry, and Strawberry. 🏵️ Skyfall® is our trailing mum series for hanging baskets. We have Skyfall as a Mix, and in five single colors: Pink, Purple, Red, White, and Yellow. 🏵️ Tribeca series for early flowering (new varieties coming up soon!). 🏵️ Blomsky for extra late flowering.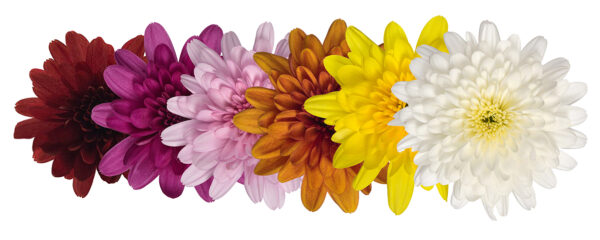 💁‍♀‍ Statice, Limonium, an Underrated Beauty!
Besides breeding and developing Alstroemerias and Chrysanthemums we are specialized in Statice as well. We offer a wide range of cut flower varieties and of course our award-winning plant: Limonium Salt Lake®. Statice is most certainly an underrated beauty, with her sea of flowers she exudes a botanical vide. But with her strong and minimal shape, she is also perfect for contemporary bouquets. We love to give you a small preview of our upcoming varieties. Statice is commonly known as a purple flower, yet there is so much more! Our trendwatchers especially love the new salmon-colored variety Apricot Birds, soft and subtle. • Apricot Sun Birds™ • Donau Birds™ • Rosella Sun Birds® • New in 2020: Shiny Sun Birds™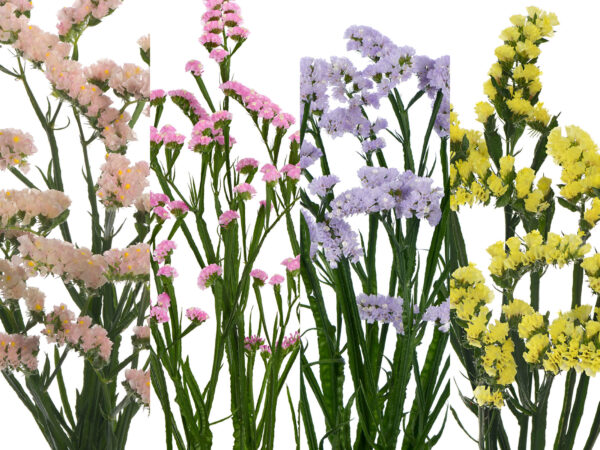 🏆 We Offer You Award-winning Products & Concepts
The market is constantly changing. Working closely with chain partners, we develop concepts that capture the consumer's imagination. The result? Prizes from both professional and consumer jury panels around the world. 🏆 Pearl of the Year 2020 - Pot Limonium Salt Lake Salt Lake® is a unique beauty. With her sea of purple little flowers, she is a sight for sore eyes. What makes Salt Lake® truly unique are her salt crystals. She is a halophyte, this means that she is excreting salts through her leaves. When the sun shines on the leaves, the salt crystals sparkle. 🏆 Plantum's Sustainable 'bronze' Award 2020 Together with our Deep Purple® group and VARTA, we developed a hand disinfectant that re-purposes celosia-waste. Read more about this great initiative on Thursd. 🏆 Celosia Autumn Purple Celosia XXL runner-up Glass Tulip award 2020 New to our celosia assortment is the innovative big Celosia XXL series. Available in three colors that are perfect for your Autumn assortment: XXL Orange, XXL Red, and XXL Purple. 🏆 Charmelia, multi-award-winning cut flower! Charmelia®, a Florinca type, has won awards year after year, starting with the Glass Tulip Award, Keukenhof Novelty Award, Proflora, Flowers Expo Moscow, and the list goes on! We can conclude that she is a real must-have for your flower shop!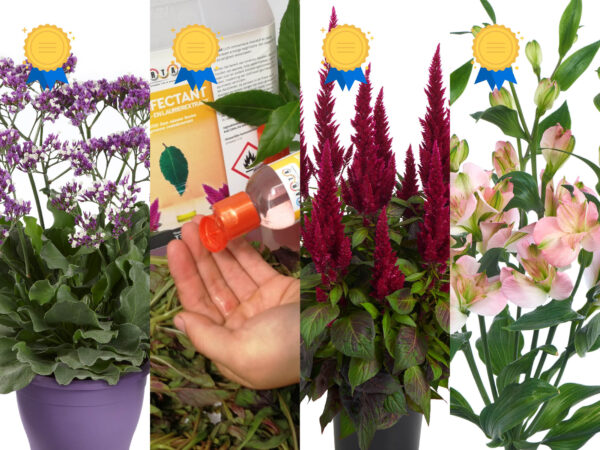 Interested
Check out our complete collection here, or download one of our catalogs here. Ask your supplier or grower for our products. You can contact us for more information or If you love to work together with us. Royal Van Zanten's Market Manager Wouter Jongkind [email protected] https://www.instagram.com/youngchildwj/ Royal Van Zanten's Area Export Manager cut flowers and pot plants Egbert Bok [email protected]
Visit Royal Van Zanten