A Solid Base for Beauty
Alstroemerias are beautiful strong flowers that last for weeks. They come in many colors, so there is always the right alstro for your bouquets and floral arrangements for any event. You will see that they form a solid base for your beautiful and long-lasting floral fantasies.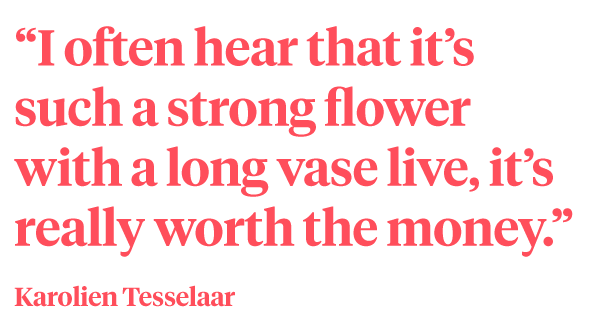 Customization
The colorful flower alstroemeria is produced by Tesselaar Alstroemeria on 10 hectares of greenhouse. This volume makes it possible to deliver the flowers just how the customer likes it. Add to that two automatic order machines and the florist gets his flower as uniform and fresh as possible.
Surprise Your Customers
Nice to know: an alstroemeria is delivered in the bud, it burst open in the vase and then shows its colorful beauty. When you buy your flowers raw and want to surprise your customers, just let the bunch 'pop open' in warm water so that the open flower is already slightly visible. However, for the optimal shelf life and vase life, it would be even better to purchase your alstroemerias when they're showing some color already, so slightly open. Read our earlier story about Ripe vs. Raw on Thursd.com. You will get our advice as a grower on how you can give the flower its full true power.
How to Use?
The alstroemeria can be used every moment in every season. The wide range of colors makes it possible to use the flower in any bouquet you like. Make it the eye-catcher in a field bouquet or let it shine as a mono bouquet. "I often hear that it's such a strong flower with a long vase live, it's really worth its money", says Karolien Tesselaar.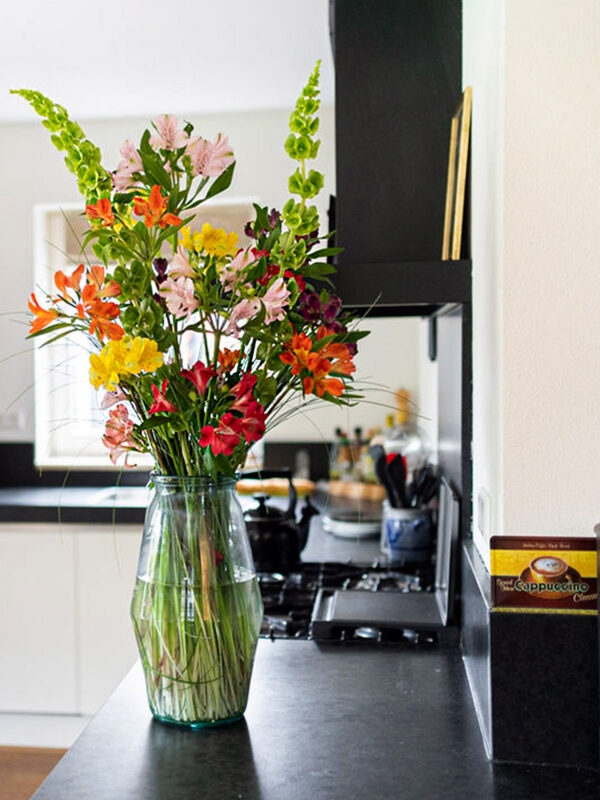 Eco-friendly
Tesselaar Alstroemeria calculates its environmental footprint yearly to reduce the effect on the environment. By doing that they go further than the MPS certification by making the calculation in relation to CO₂ emissions. Tesselaar is certified for MPS A+, GAP, Socially Qualified, Quality, and Product Proof. This means buying flowers from Tesselaar Alstroemeria is, therefore, a good choice for the environmentally conscious florist.
Definitely in Your Shop
Are you the eco-friendly florist and are you searching for a real different flower? Buy the variety alstroemeria Mistral! The CO₂ during the production of Mistral is entirely compensated by planting forests in Bolivia through the Trees For All Foundation. Get more information on how we produce the Mistral in this article.
Contact Tesselaar Alstroemeria
Tesselaar Alstroemeria offers 22 different alstroemerias in all imaginable colors. This makes us one of the most varied growers in the Netherlands. Contact us if you want to know more about our flowers. Tesselaar Alstroemeria Rick and Karolien Tesselaar Luttelgeest, Netherlands T: +31 6 33 14 15 61 E: [email protected] I: www.tesselaar-alstroemeria.nl