Agra-Wool International is a producer of natural stone wool products. With this unique product, made with 70% less energy than the regular yellow stone wool, we are proud to contribute to a cleaner and greener world.
From Volcanic Rock to Stone Wool
In 2012 we started producing natural stone wool products. This rock wool is made from a volcanic rock called basalt. No petrochemical or other chemical substances are added here. The rock wool binder is also free of formaldehyde and made from a type of sucrose. The products we produce are actually intended for hydroponics. They are purchased worldwide from us for this purpose. In 2015 we came up with an idea to use a higher density of stone wool to make floral bricks for flower arrangers/designers with an eco vision.
Using the Floral Bricks
The floral bricks that we now produce have the dimensions 23 x 10 x 7.5 cms and the plates to cut shapes yourself are 59.5 x 40 x 6 cms. The small bricks absorb 1.5 liters of water and retain it well. The material can be used for all kinds of floral arrangements with dry, silk, and fresh flowers. You can easily pour water over the material or submerge it underwater. In a few seconds, it is saturated, and the air is released.
Where to Buy?
Florists can get their 100% Natural Floral Foam™ directly with their regular supplier at the Dutch flower auctions. Every exporter there has access to Agra-Wool products because we always have these readily available from our storage there. For questions about availability, we invite florists and exporters to reach out to us through
[email protected]
. Furthermore, all our worldwide distributors are listed on our website. Click
here for information about your region
.
Re-usable and No Waste
One good thing about 100% Natural Floral Foam™ is that you do not have to be left with any waste. Every leftover piece from the material can be saved to be cut into a new shape. You cut or tear small pieces of this, which you can then use as a substrate (replacement for soil) in a pot or vase, and then make beautiful arrangements. We have tried this ourselves by filling auction crates with it and used it for growing fruit and vegetable plants. Therefore, this is a great product for children, for example, to learn where fruit and vegetables come from or as an eye-catcher for your balcony or terrace. The blocks that have been used can also be reused in this way.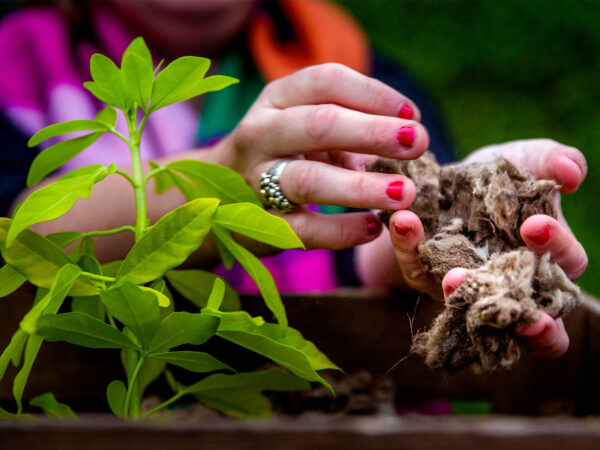 Experiences of Florists
Our customers' experiences are different, but always very positive. Florists tell us that they empty the blocks after use (remove the flowers) and then wrap them with chicken wire and use them again. The water absorption also remains good after this. You can also add water if the flowers are already there and the block starts to dry out.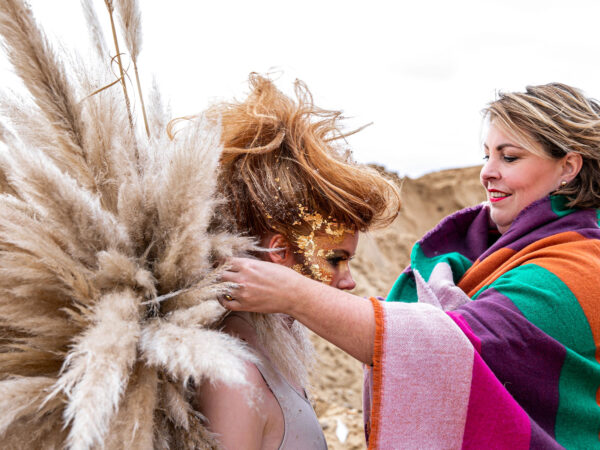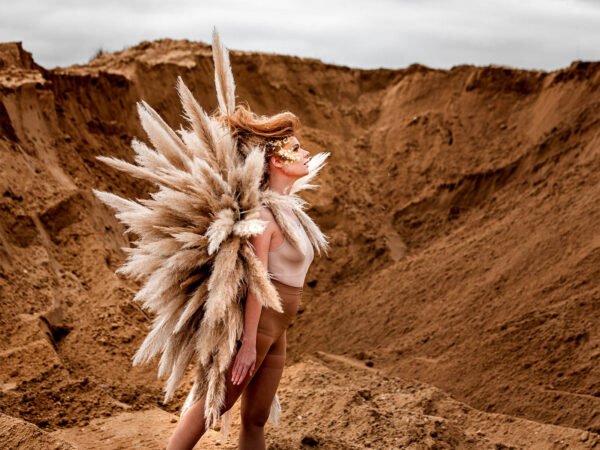 Watch this inspiring photoshoot on YouTube:
What Do Users Say about 100% Natural Floral Foam™?
Lynne Bramwell, The Posy Patch
"It is new, but works well, and is a good substitute for regular foam."
Lea Romanowski, Designing on the Edge
"I love it!"
Alina Neacsa, Flori Cu Fitze Academy
"I realy like it, holds water very well. This is the future"
Romeo Sommers, Green Your Day (known from Dutch tv)
"It feels very good."
Ana Galena
"A great product. Easy to work with."
Watch Ana Galena work with
'espuma ecologica'
, as she calls it.
Liz Dziedzic, Florist and Certificate III Lecturer from Melbourne
"A great alternative to plastic flower foam, an easy to use material."
Together with professor Ian Rae, she appeared in a nice article "
A Stem in the Right Direction
" from Flowers Magazine Australia.
A Second Life: Compost
Agra-Wool's 100% Natural Floral Foam™ has a second life, giving itself back to nature. When the material is no longer used, you can dispose of it in small pieces on the compost heap. Under circumstances such as heat, cold, wet, dry, etc., it will decompose into a basalt flour. This is comparable to fine sand and is also used in the agricultural world for upgrading heavy clay soil.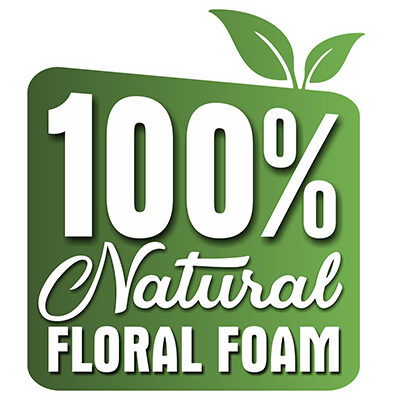 Contact and Follow Us
Agra-Wool International Spoorlaan Noord 175 6042 AB Roermond, Netherlands Phone: +31 (0)475 47 20 17