"I think I first got interested in 'head pots' through a very brief sequence in the movie A Bigger Splash by [Italian film director] Luca Guadagnino, which shows a few really amazing examples," remembers Gabriel Fredericks Cohen, cofounder of the New York City home decor shop Fredericks & Mae with Jolie Mae Signorile. After delving into the art form's history—he says ceramics featuring faces can be found in almost every culture in some form or another—Gabriel became so obsessed that he and Jolie decided to create a design show, About Face, celebrating solely vases with faces. "The vessels created for About Face are inspired by this global history of facial adoration, resulting in a disparate chorus in startling harmony," he explains.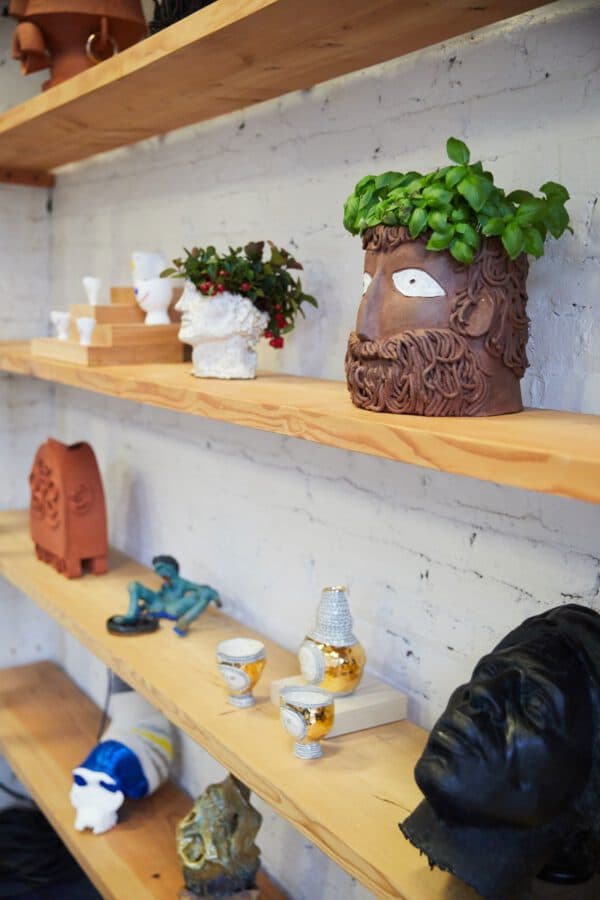 A closer look at some of the vases with faces on display. Photo:
Courtesy of Fredericks & Mae
The exhibit, running today through November 18 at the Fredericks & Mae store in Brooklyn, features the works of 33 artists whom Gabriel and Jolie either know personally or have admired from afar for years. "The prompt was a vessel with a face," says Gabriel. "We tried to include people working in a wide range of mediums—and we gave people free rein to interpret the prompt as broadly as possible." Ogling the creations sounds like a great way to spend a Saturday afternoon (the show is open on weekends or by appointment), doesn't it? To top it off, if you fall in love with a certain design, you can bring it home. Gabriel told us everything is for sale, ranging from $40 to $2,400. We like the idea of using a vessel as a flower vase—blossoms as hair!—but of course it would be just as lovely as a sculpture on your shelf. It wasn't an easy task, but we rounded up our favorite pieces. (There's also more on Fredericks & Mae's Instagram feed.) Quality face time ahead. . . .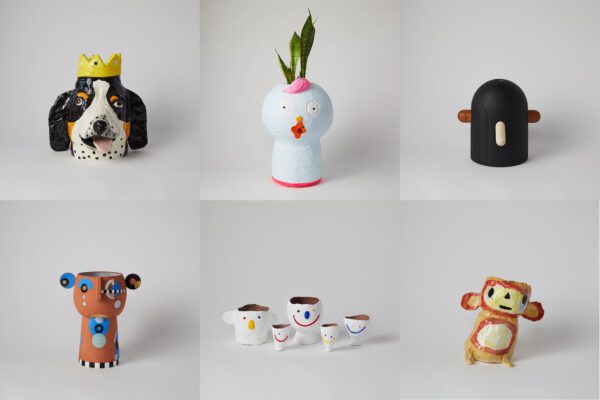 Clockwise, from top left: King Dog by
Katie Kimmel
, $450; The Unlucky Lover by
Adam Frezza & Terri Chiao
, $888; Long Hair by
Pat Kim
, $500; Cheburashka by
Betty Roytburd
, $300; Untitled (OK!) vessels by
Joe Sturm
, from $35; and Face Vase/Untitled by
Recreation Center
, $380
Photo: Courtesy of
Fredericks & Mae