Aniko Kovacs and her husband have a small flower shop in one of the residential hubs in Vancouver, Canada. In the past few weeks, like everyone else, they have experienced different challenges and felt the effect of COVID-19 on their businesses.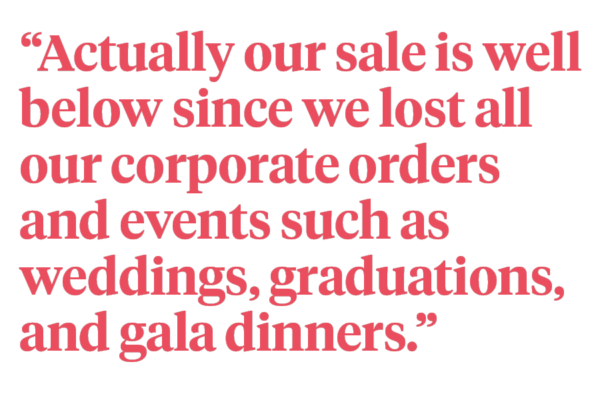 Aniko Kovacs:
Here in Vancouver we had the opportunity to stay open as an essential business... and YES, flowers are essential for humans! They bring joy, happiness, well being and energy into our life when we need it. They are expressing our emotions in many different ways.
So, we have decided to stay open during this difficult time.... and we had to create a plan how to do deliveries, or drop offs with contactless or curbside pickups to follow health protocols and still try to make it through the days.... it was not easy, especially at the beginning, but people loved the fact that we tried to stay open and they could get a small bunch of fresh, locally grown flowers to take home or to drop off at their neighbors. Our business did not grow, actually our sale is well below since we lost all our corporate orders and events such as weddings, graduations, gala dinners for the next few months. However, people love getting flowers and plants for their homes more than ever. I am witnessing a large group of people purchasing them for their joy and happiness to get them through these challenging times. Also, they love the fact that these products come from local growers and their farms and they can support them.
We have an online store setup and clients who do not want to leave their house or would like to order for someone else, we offer a contactless delivery. It works well. Our plan is to be able to stay open during these difficult times and keep sharing happiness and positivity through flowers. I hope we can come over this current situation soon and pick up everything for our business where we left them.
Stay safe and stay healthy, Aniko Kovacs