Social media users across the world are praising photos of a high school graduate wearing a shimmering turquoise ballgown with vibrant hand-painted lilies and crystals scattered across the sweeping skirt. However, the photos are going viral online not just for the dress' exquisite design, but because the teen designed, sewed, and painted the dress herself.
Hand-Painted Flowers Trail Down Ciara Gan's Graduation Dress
Manila-based student Ciara Gan faced a problem that many of us have had before. She couldn't find the perfect dress to wear to a special occasion—in this case, her graduation. But instead of settling on something she didn't love, Gan decided to take matters into her own hands—literally—and teamed up with her mom to create a custom DIY dress. The result is a gorgeous emerald green garment that features voluminous pleats and a sweetheart neckline. The most striking element of the dress, however, is Gan's surface decoration of hand-painted flowers that trail down the skirt's large folds.
Lilies and Bright Colors
Finding the perfect outfit for any special occasion is difficult, but Gan wanted the dress for her graduation ball (the equivalent of an American senior prom) to be one-of-a-kind. "I really wanted my dress to reflect my personality, thus the lilies and bright colors," Gan told Fox 5, who works as a commissioning designer and artist in her free time. "My dress tells a very personal story about the things I hold close to my heart — lilies, the color green, painting, and creating new things."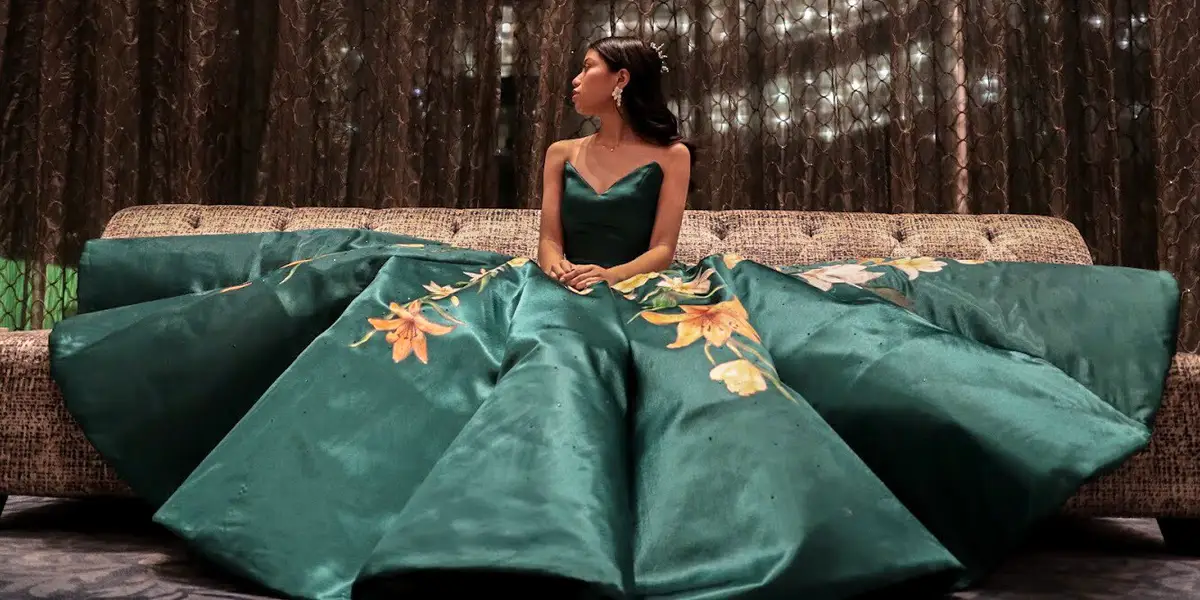 Image via Buzzfeed
One Month
She had initially enlisted someone else to sew the beautiful gown but according to Ciara, the "dress ended up horrible." But instead of giving up on the perfect dress, her mother encouraged her talented daughter to make the garment herself. It took the mother-daughter pair 2 weeks and 13 yards of fabric to sew the dress. Gan says that the skirt was made up of 12 to 13 separate panels. It took her about a month to finish the dress, from conceptualizing to painting, the latter of which took 5 days.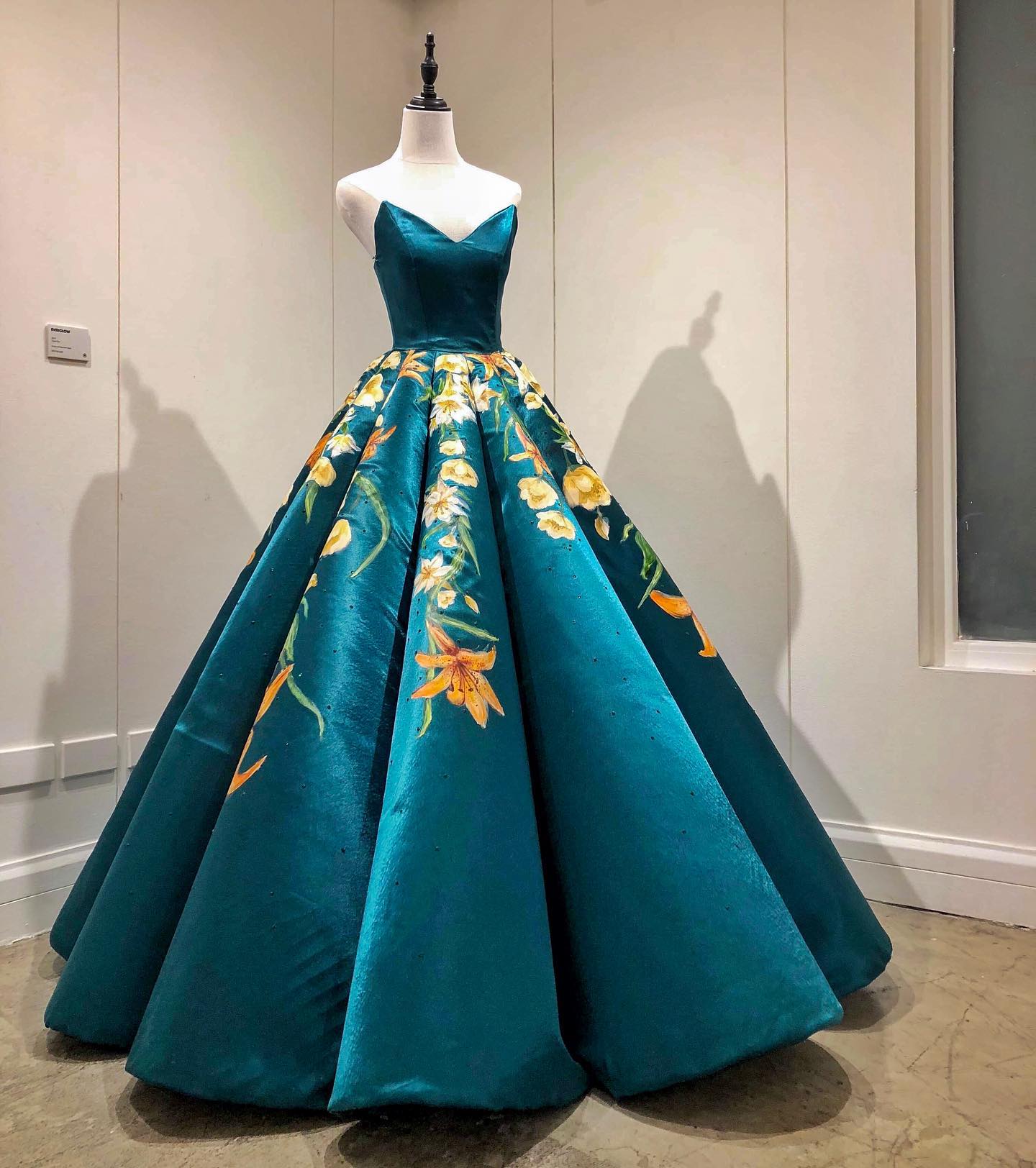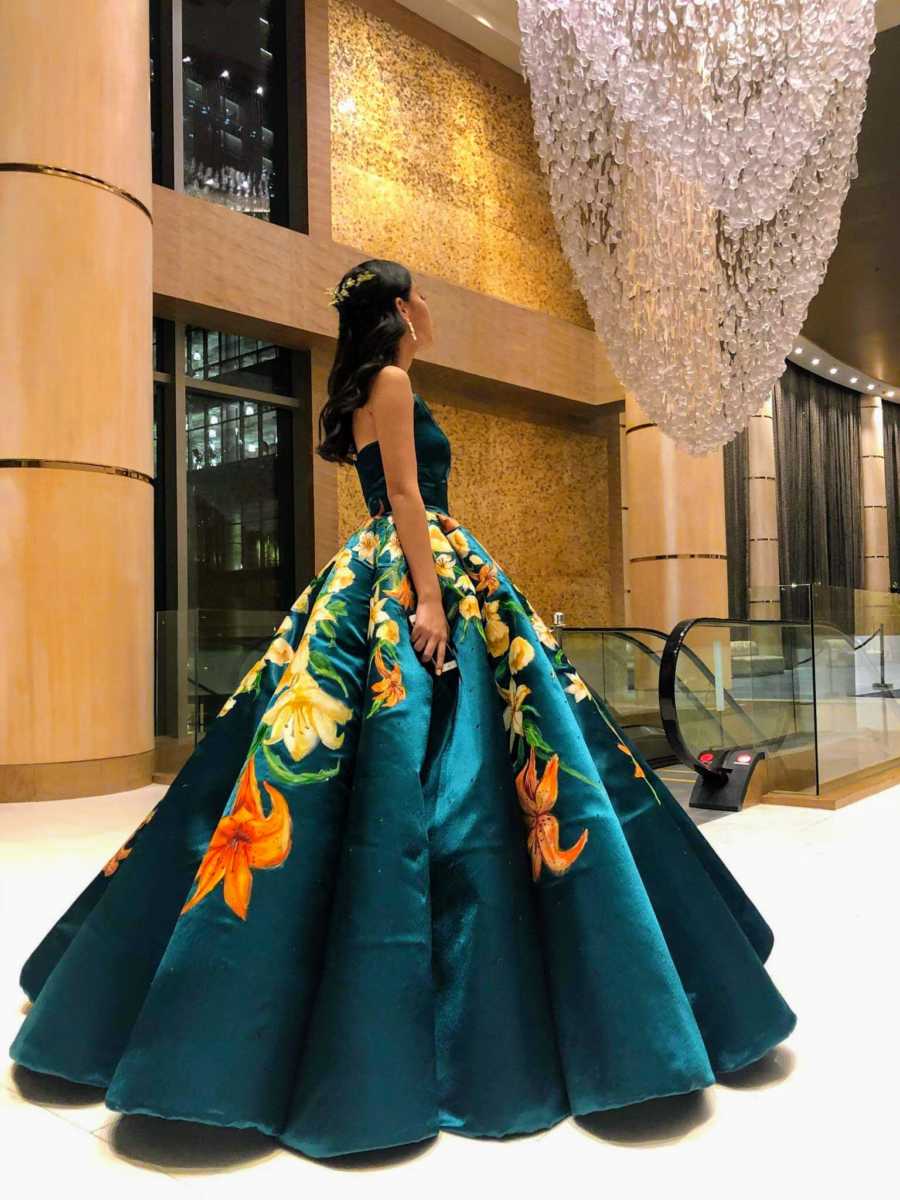 The Ultimate Graduation Entrance
Creating a gown is no small feat, even if you know how to sew.
Ciara Gan
, however, had little knowledge of garment construction prior to making her graduation dress but says she learned it all from Youtube tutorials, impressing us even more with her talents. She kept the project a secret from her fellow classmates so she could eventually make the ultimate grand entrance at her graduation and wow everyone - including people from all over the world, thanks to social media and the power of the internet.