Maryluz Naranjo has Colombian roots, she was born in Boyaca where she lived until her adolescence. After this, she went to Bogotá where she lived for about 21 years. It was there that her beautiful and pleasant connection with flowers began. She moved to Ecuador, her second homeland, and lives there for more than 20 years now. In this exclusive interview, you'll read Malyluz's own story of how hard it sometimes was as a woman in the industry and her advice to young women for the future not to feel im-powerful but flowerful.
Naranjo Roses Empowers Women Not to Feel Im-powerful but Flowerful
At Naranjo Roses Maryluz aims to transmit to women the sense of belonging to the company. They link them directly with development and make them part of company achievements as well as the difficulties that arise. They show them that men and women are equal. Values, transparency, loyalty, teamwork, integrity, and commitment are valued and they go hand in hand with Naranjo's company project. Maryluz is the living proof of not to feel im-powerful, but feel flowerful.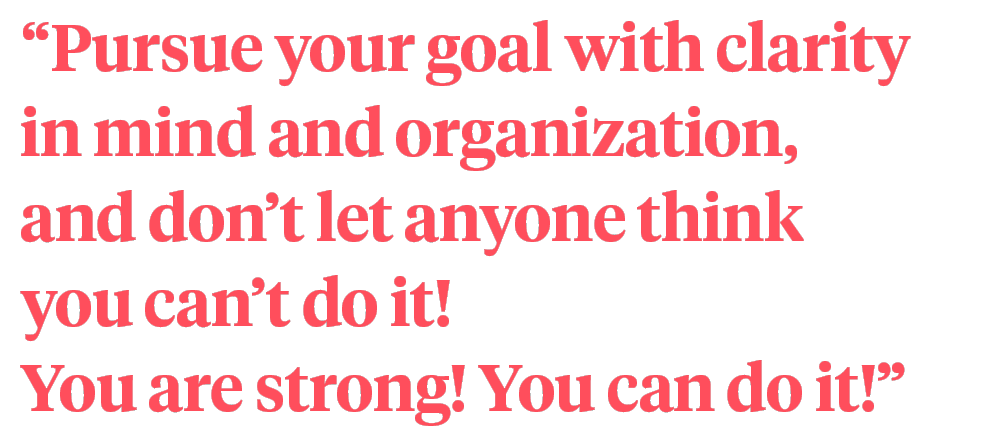 Maryluz and the Flower Business
Maryluz Naranjo went into the flower business in Colombia more than twenty years ago. After a while, she moved to Ecuador to grow the most beautiful roses in the world.


Q: How and when did you start your flower business?
Maryluz:
"I started with Roberto Nevado, may he rest in peace, who was one of the pioneers in the sale of flowers from Colombia to Europe. At this point, we founded a trading company called Naranjo Exportaciones in which we were able to have commercial relationships with more than 100 crops in Bogotá of various types of flowers. After a few years, we decided to give more direct service to our clients by producing the best roses in the world in Ecuador, which is a country that is characterized by having a premium quality in floriculture. Today, after more than twenty years, we have consolidated the group into three farms: one preserved rose plant, one dyed rose plant, and direct sale at the destination, forming four business lines."

The Floriculture Chain
Naranjo Rose Group becomes one of the largest growers from Ecuador. Maryluz runs this company for more than twenty years now and she is very successful.

Q: Looking at the business part of the floriculture chain - the growers, breeders, and traders - how do you experience your role as a woman amongst mostly men?
Maryluz:
"At my early beginnings in the industry, more than twenty-five years ago it was difficult because as business culture and more especially as a Latin American broker at that time, clients and suppliers are always looking for a male leader to be the owner of the company. What makes the difference is to really be prepared and know what you are talking about. With the years this has changed, and it is not as pronounced as it used to be."

Maryluz Naranjo with a tinted prestige collection rose
Gender Equality
Over the years there has been a lot of movement regarding gender equality. Many women's organizations work on programs that promote gender ratio and responsibilities. Maryluz supports these programs.

Q: Have you seen any shift in the last few years in floriculture towards gender ratio and responsibilities?
Maryluz:
"Yes, through the years the involvement of women's role in the floricultural industry has been growing and marking presence in fundamental roles. Nevertheless, we still need to strive to keep showing our strengths and demand for the equity of rights. More and more international organizations are getting involved and are striving for it, organizations as Women for women Ecuador, ONU Mujeres, and more are getting on the game. Actually, Women for women Ecuador organizes the reward " El Talento no Tiene genero" in which Naranjo participated last year hitting the 9 finalists, this kind of program has a great impact to promote gender equality."

Global Feminist Issues
Men's violence against women, rhetoric, and the pay gap are issues that are still very current when it comes to feminism. Is it always physical violence? Or can words be equally hard...
Q: What do you think is the biggest global feminist issue at the moment? How does this relate to our industry?
Maryluz:
"I think that nowadays and most especially in low-income sectors in the industry is the violence to women. Not only physical but verbal, there are still some words and stereotypes that are very strong in certain cultures towards a woman in business and in high roles."


Lifting Each Other Not to Feel Im-powerful
Maryluz feels there are sexist countries that fortunately have changed over the years. Women who saw themselves doomed to only do housework, today, have demonstrated quality and sagacity in business development.

Q: How important is it for women to lift each other up and what does that mean to you?

Maryluz:
"I think that is very important to support each other, is the only way to reach the goal of having the equity that we are looking for as a gender. It's a mission for every woman to strive for her rights and equality. It's not that easy as a woman to do business outside. I admire each woman who is in the commercial area who has to travel to meet clients and has small children who have to be left at home. It's very hard to leave your children. We have to lift each other to feel empowered, and not to feel im-powerful. The most common way people give up their power is by thinking they don't have any."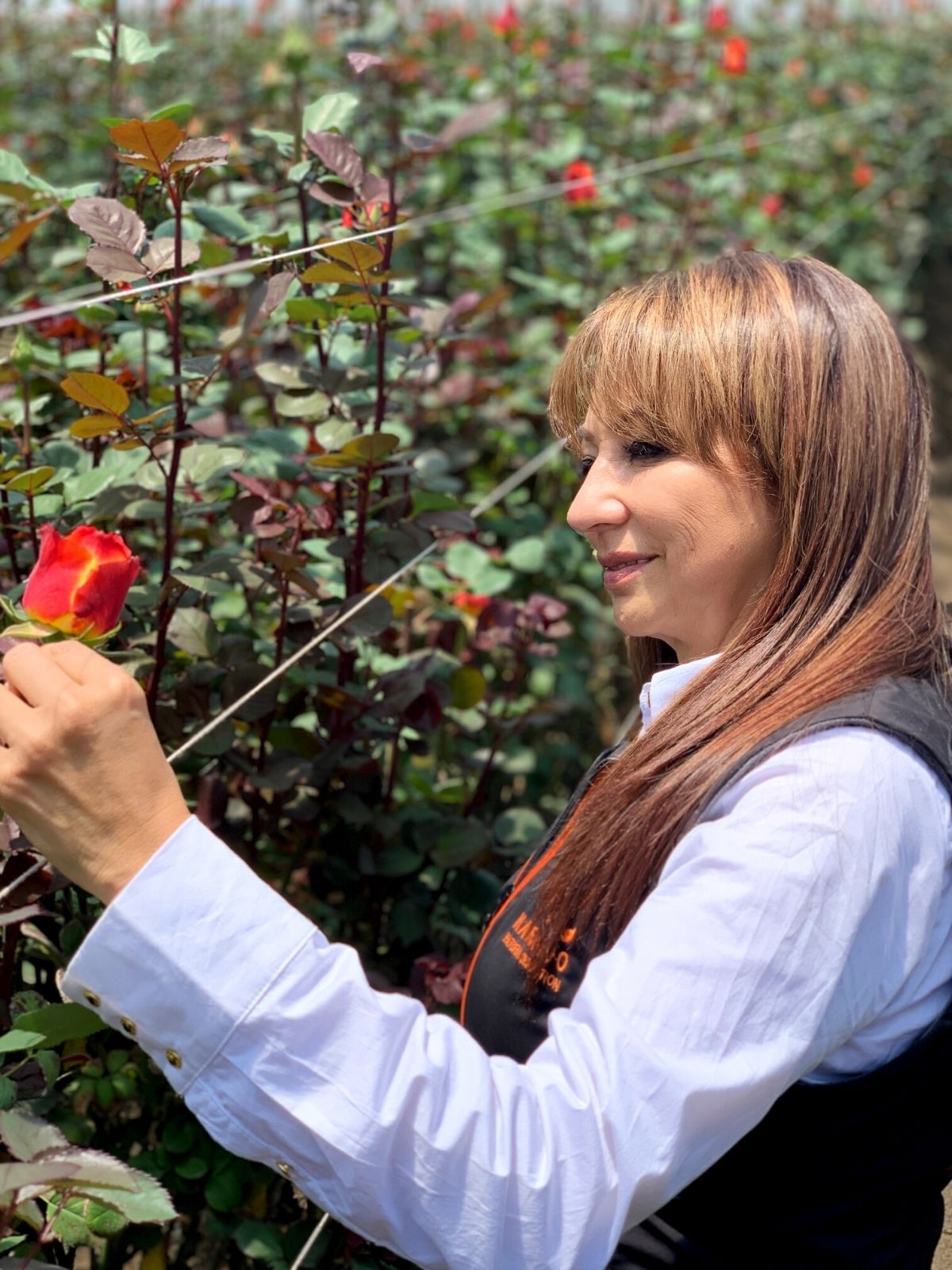 Women Versus Men
Throughout history it's clear men and women were not always on the same level; women had to overcome many barriers to be where they wanted to be.
Q: What barriers have you faced, as a woman, in becoming successful in your field? How did you overcome them?
Maryluz:
"In certain moments, what I have faced is not being given the importance or attention required just for being a woman. I think I have overcome because I have believed in myself, and carry on pursuing my goal with clarity in mind and organization. I think that everyone has an inner power and that each person is able to develop this power as he or she wants. That's a personal experience that I have lived, everything you set as a goal in mind you can succeed at."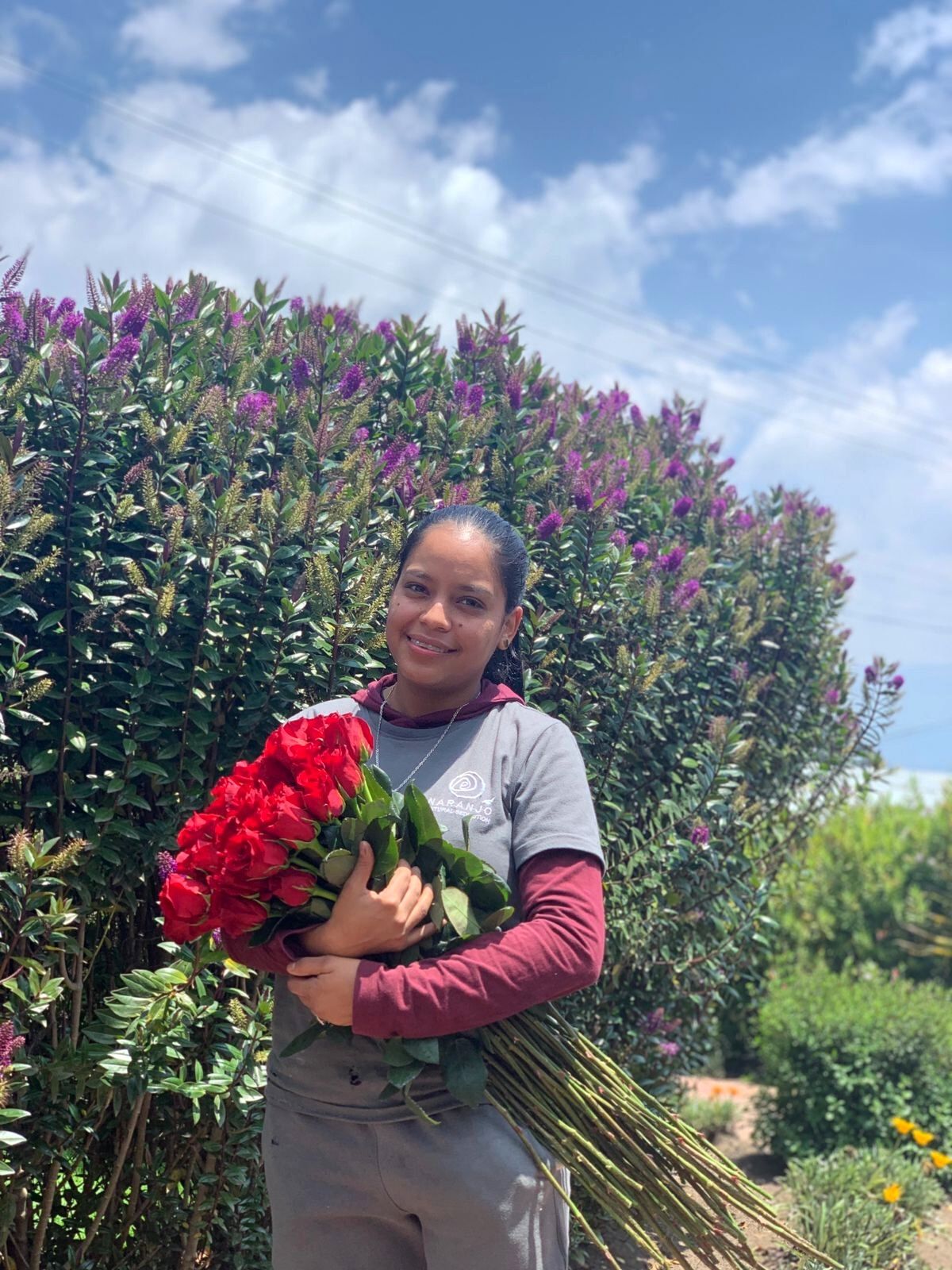 Message for Young Women
Maryluz is very happy that things are changing for young women and their careers. Not everybody has the urge to have an important career path, but for those who have Maryluz has a very important and clear message:
"You have to pursue your dreams, you need to know that everything that you wish in life - ABSOLUTELY everything - is possible, and you have the power to make it happen. At least at Naranjo Roses, we give hope to young women to feel 'empowered' to not feel im-powerful. So be powerful and feel flowerful."
Maryluz:
"Pursue your goal with clarity in mind and organization, and don't let anyone think you can't do it! You are strong! You can do it!"