John Emmanuel - a Thursd. exclusive interview
John Emmanuel
is born in a country town Tamworth New South Wales and now a locally based Sydney designer creating luxury weddings Australia wide. With over 25 years' experience in luxury events, John is known for his trend setting in the luxury wedding and event industry. John is best known for creating exquisite grand scale floral installations. Ranging from tablescapes to flower walls, to grand ceiling designs.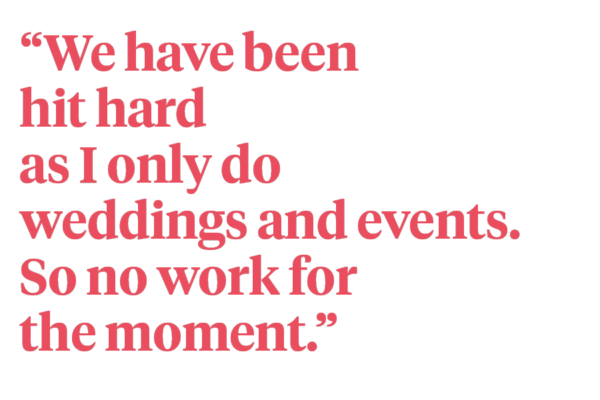 As a known leader in his market, John Emmanuel has worked alongside many high profile Australian wedding planners in continuous collaboration to create some of Sydney's most luxurious events.
According to John, he became a florist through his aunt and cousin who had a home wedding studio.
I was 13 at this time and continued work experience here for 2 years while I was finishing school. I started my trainee ship at the age of 15 in a retail florist. For 18 years I had my own retail shop. But even during these years already I had an absoluut passion for weddings and I specialised in them. About seven years ago, I made the decision to purely focus on weddings and events.
How would you describe your style?
I always strive to create dream weddings for my clients through my classical and luxurious floral design, mostly in white, cream, nudes and blush colors!
Are there certain trends you follow?
American style weddings are my inspiration, I just love them! I would say I use 5000-6000 stems for a dream wedding! And I've done so many gorgeous designs.
Which part of the job do you like most?
To be able to create the clients dream, that's what I like most, to see our brides' reactions when we reveal their room, that's soooooo rewarding. It's just priceless, there is so much stress involved when you do wedding flowers, and it all falls away when they enter the room and you see their face!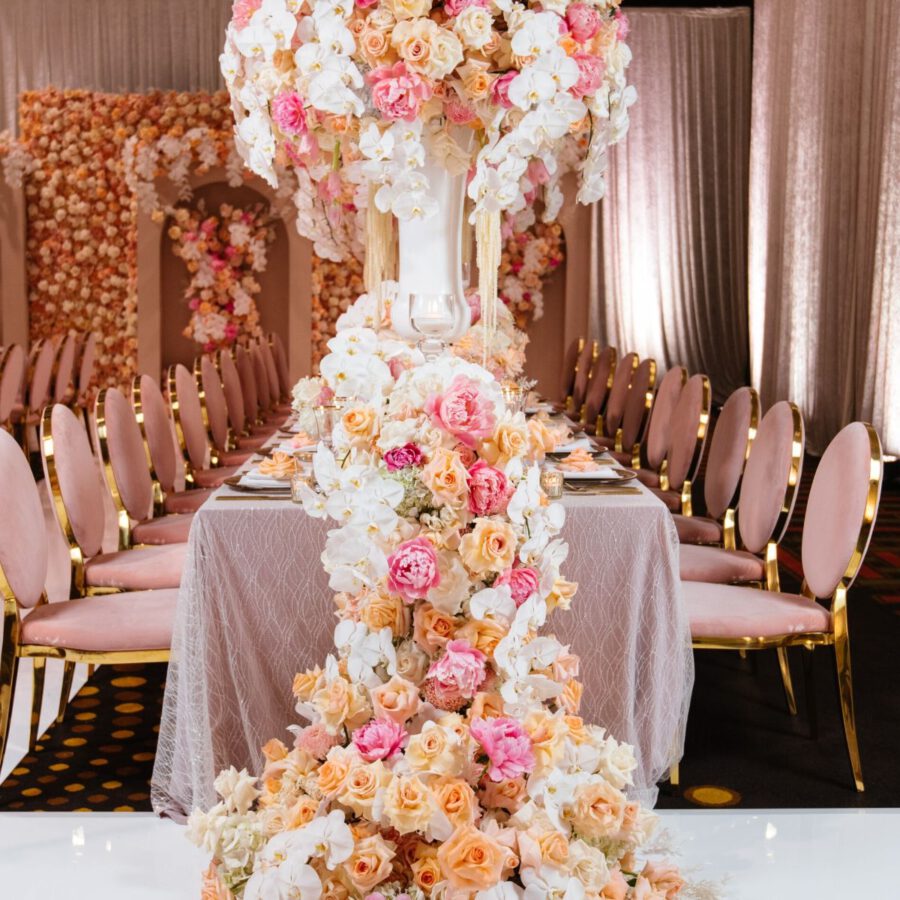 Do you also still teach?
Yes, I teach luxury wedding design in the form of a masterclass. Students get the experience of a lifetime. After being in business so long, I just want to give back my knowledge for ten days! I give them everything, every detail, I'm not holding back anything!
What do you think about silk flowers?
In 2019 we started a line of silk wedding flowers, walls, and more. My son , 21 now, is handling that part of the business. And it is really going strong! It's a different clientele , but they are so lovely too. Makes me proud!
What is your vision for the future? Does COVID-19 affect you a lot?
We have been hit hard as I only do weddings and events. So no work for the moment. We try to offer promotions ( 30% off #inthistogether promotion ) for clients that have already booked, for re-booking. And we are working on future bookings and future clients. We try to get deposits and that's been working really well.
What would you say is the key to your success?
For me family comes first and to provide them/us what we need in life, second is the passion for flowers, and last but not least is the need to make our clients as happy as possible. Those 3 things combined is the key to my success!
Thank you John Emmanuel! - Team Thursd.