With the run-up to International Women's Day, what better way than to hear it from the women of our industry? This interview with Beth Syphers of Crowley House Flower Farm is one of the interviews with some of the world's amazing floral professionals. These professionals flower the world and are all women positioned in a floral business or running their own floral business.
An Interview With Female Flower Farmer Beth Syphers
Beth Syphers of
Crowley House Flower Farm
is a female flower farmer who owns her role as a woman in the industry. She's running ranks as a woman with power and grace and is changing the perceived name and what it looks like to be a "farmer".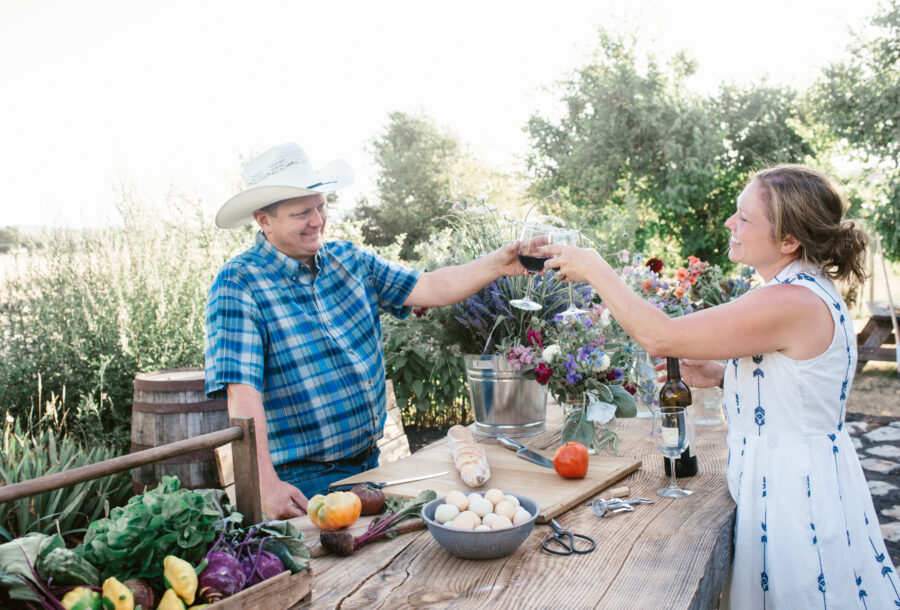 Looking at the business part of the floriculture chain - the growers, breeders, and traders - how do you experience your role as a woman amongst mostly men?
"Most of the time I don't think about it much, I have always seen myself as an equal and own my role as a woman in the industry. As a kid I would do all the things boys do, climb trees, build forts, ride skateboards and so on and yet at the same time I would create tea parties, play baby doll and on some evenings my sisters and I would dress up for the family drama play, we always took turns playing the different roles, male or female. This is how my parents saw us, all 12 of their children, they raised us as individuals with no gender roles and we were just that. I put my face forward, chin up and do my thing and do it well."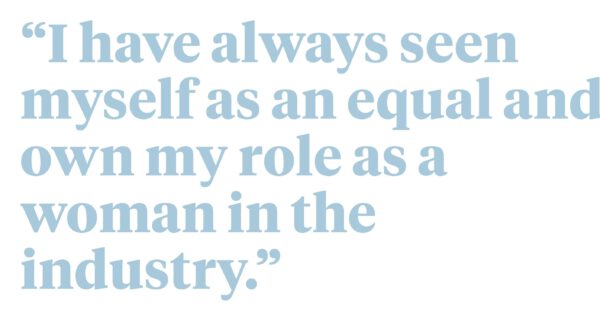 It's 2020, have you seen any shift in the last few years in floriculture towards gender ratio and responsibilities?
"I feel like in my role as a flower farmer there are mostly women that run their own farms and it's fun to see them stretch their roles from not knowing how to start or run a tractor to running it with ease. I love that we have come up the ranks as women with power and grace, we are changing the perceived name and what it looks like "Farmer" I still get the look when folks ask what I do for a living and its fun to see the mind think and change right in front of you. I love that my husband will work alongside me when he can and value his abilities because we all have our talents and jobs we love or hate; we are a team."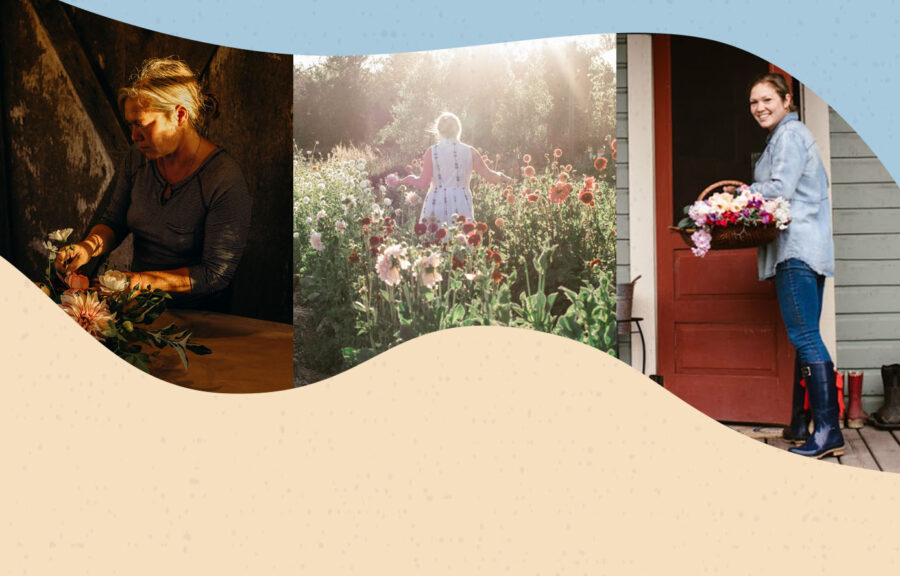 What do you think is the biggest global feminist issue at the moment? How does this relate to our industry?
"Patriarchy for sure but I have to say my parents told us young to not ever think you couldn't do something because you were a girl or boy. The change will happen when the mind thinks as equal not that one is better than the other or that each gender has roles that they have to form into. In our industry, I only notice it some of the time and normally it's at the venue or events run by an older generation. I am always kind, polite and word my understanding in an educational way, we all can learn and change no matter what age, we don't always see it until it comes to light. I am constantly working on my life to see how I can change for the better and that my eyes will be open to see."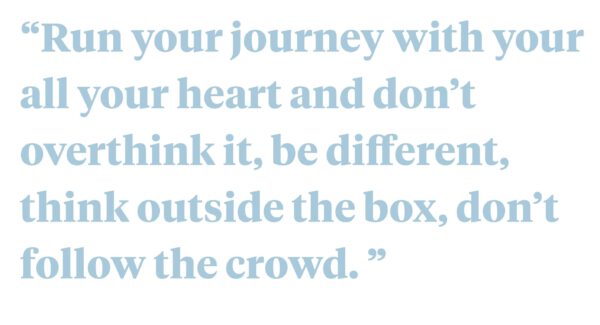 How important is it for women to lift each other up and what does that mean to you?
"Ahh YES! I am always looking for the one that is in the corner, the wallflower. What does she need how can I build her up. To be a true mentor to someone is to come alongside and lift up in a way that is honest and true in nature not fake."
On International Women's Day, what is the most important message you want to send out to young women thinking about their careers?
"Run your journey with all your heart and don't overthink it, be different, think outside the box, don't follow the crowd. I have been thinking of the quote by Marlo Thomas "I raised you to be a thoroughbred. When thoroughbreds run, they wear blinders to keep their eyes focused straight ahead with no distractions, no other horses. They hear the crowd, but they don't listen to anyone comparing you to me or to anyone else, you just run your own race.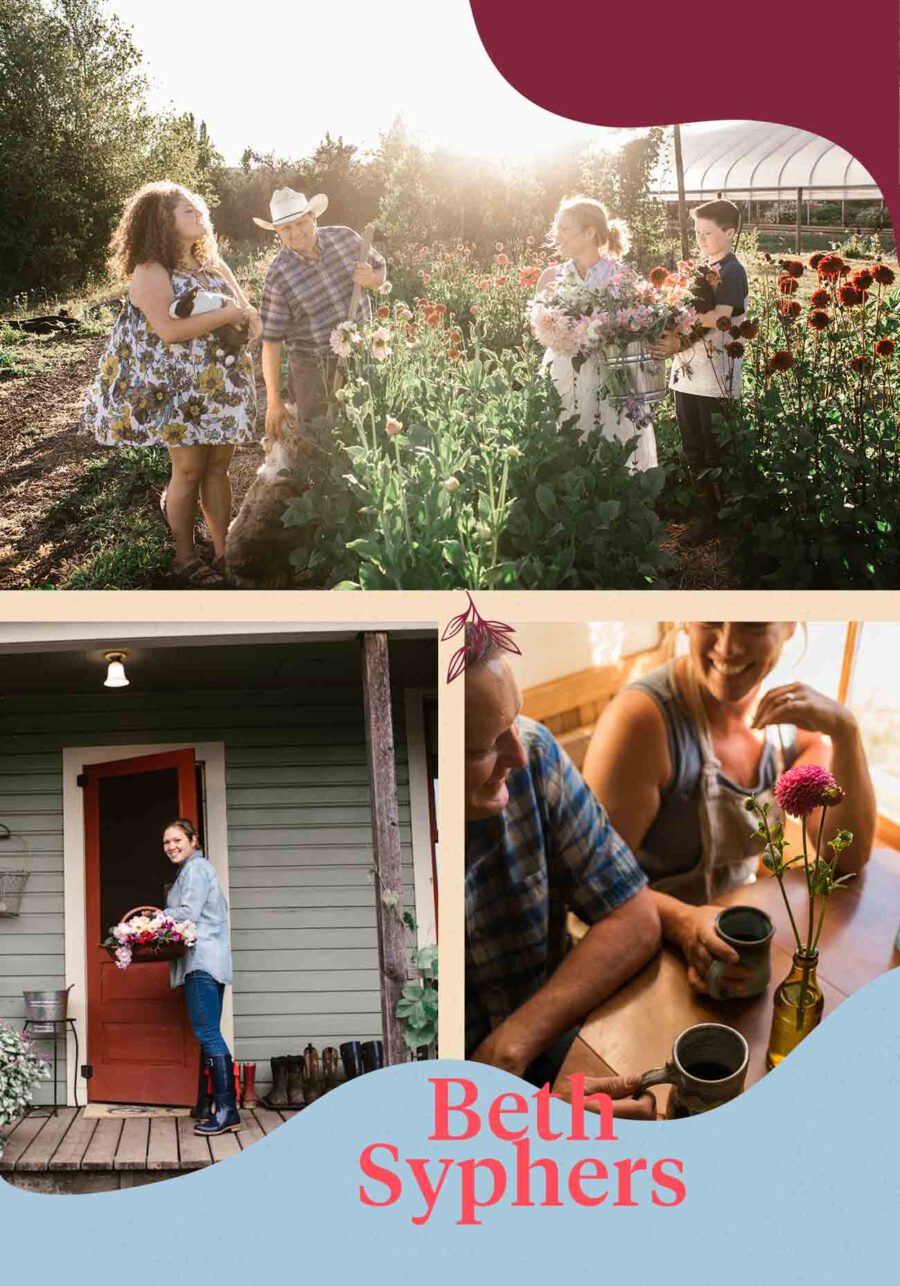 Which powerful woman in the floral industry do you admire the most?
"I have to say Debra Prinzing founder of Slow Flowers. She is a beautiful woman inside and out that has true intent and care for each flower shop, farmer and designer small or big. She is not out for self-gain or the money but is a true support and a friend to so many. She is a woman that can lift you up with just a smile always interested in your business, you and what the future holds. Debra is always pushing locally grown, small farms and the folks that run them around the world. She is the one that has put value back into American grown flowers so that we can have a sustainable business."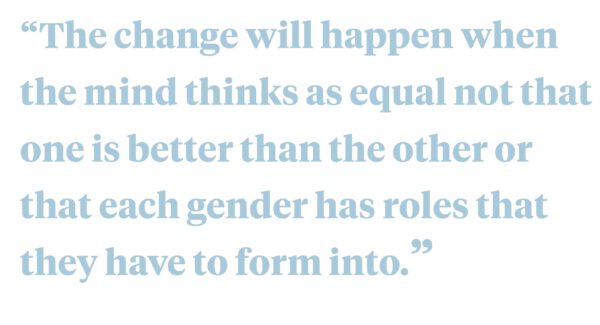 Do you consider yourself to be a powerful woman? If so, can you share with us any situation in particular that emphasized it?
"I just think of myself as not so much of a powerful woman but one that can see the potential in others and can lift them up to see it. I am often approached with folks struggling to find their way in a situation or just overwhelmed on the task at hand they find themself in. I don't always have an answer but find folks just need to talk and I am happy to listen."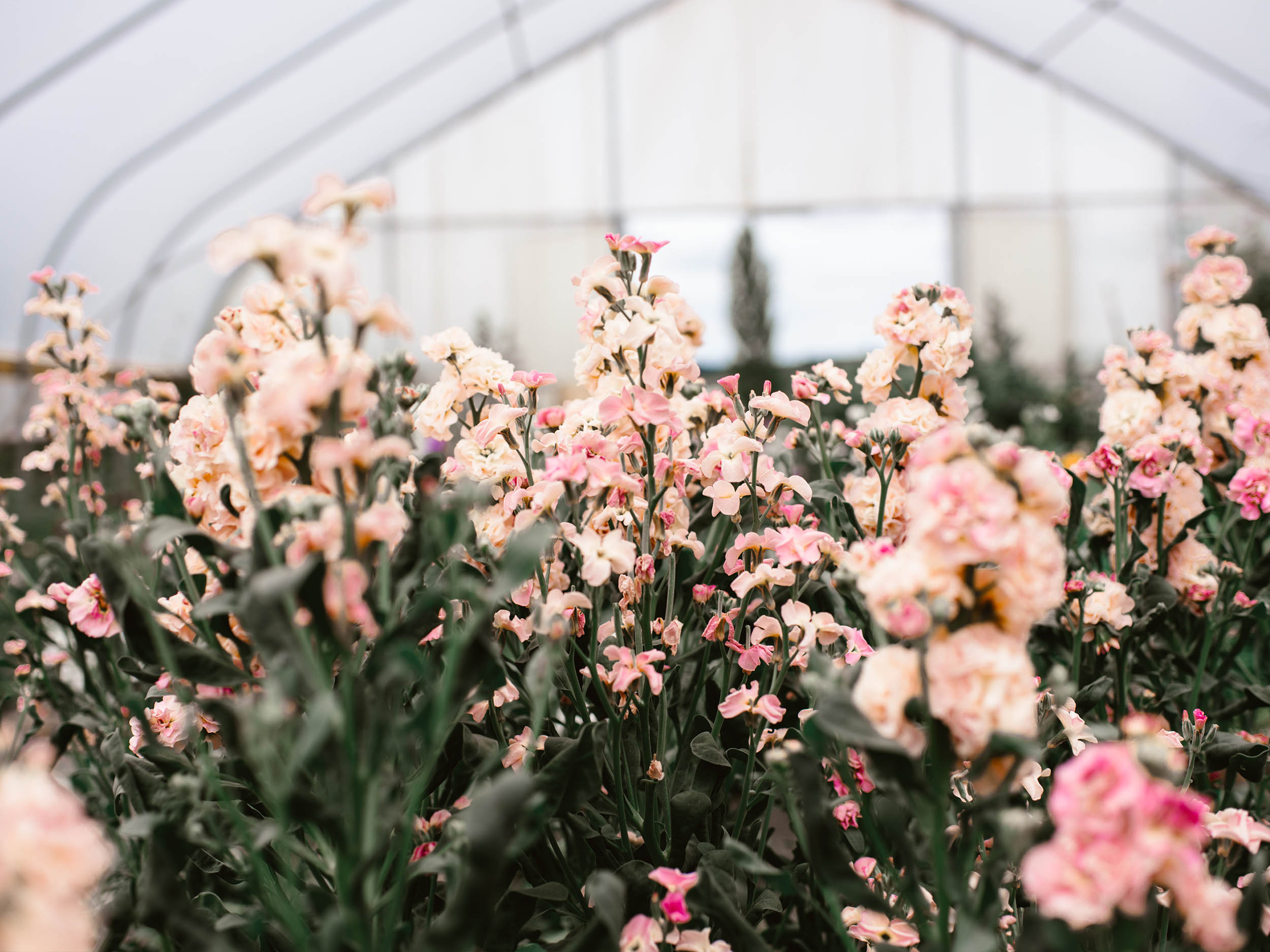 What barriers have you faced, as a woman, in becoming successful in your field? How did you overcome them?
"I have to say the barrier I face is myself, my overthinking, caring about what others think of me. I have always struggled with it and I know I am not alone. This year I have really tried to work on my self-worth, I am good at what I do, I do know how to farm and farm well, I am still learning, and I do make mistakes. In the situations that I don't feel so confident in my good farmer friend Jen Ladds os Sweet Posy Floral, Bend OR voice comes to me "You've got this! "helping me face it head-on and I'm finally, slowly moving above my fears. I am a woman and yes, I am a farmer."