Bethany Parker is a multi-talented designer and stylist. Both a lover of floriculture and fashionable interior decorations and wearables. In this interview, she gives us a brief peek into her life and she comments on her
winning the Dare to Bloom Dallas 2021 competition
, at
First Choice Floral
, organized by
Lulu Eternal Roses
, qualifying for the big final.
Hometown Mercantile and HM Petals
Hometown Mercantile
is Gunters' (Texas, USA) Local Styling and Design Market, connecting home, community, and a place to GATHER. The heart of Hometown Mercantile is to make an IMPACT through education, employment, and entrepreneurship. Their passion is to provide our Hometown a curated lifestyle brand that carries a unique collection of goods that are chosen with intention and purpose. This makes a perfect combination with their flower shop HM Petals.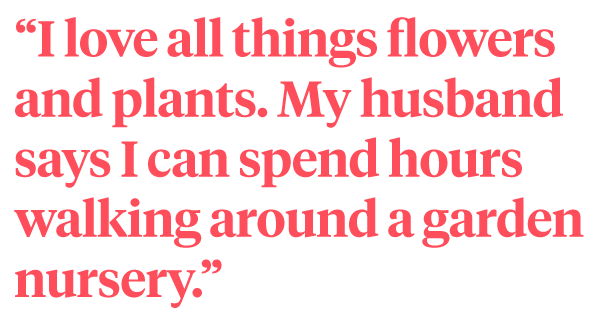 Who is Bethany Parker?
"I am a wife and mother of two, born in Oklahoma, lived in Virginia, and currently reside in Texas. I started my floral career in 2005 in Blacksburg, Virginia. My appreciation and love for flowers and flora began as a child by my mother's side watching her create arrangements for our home, friends, and family events."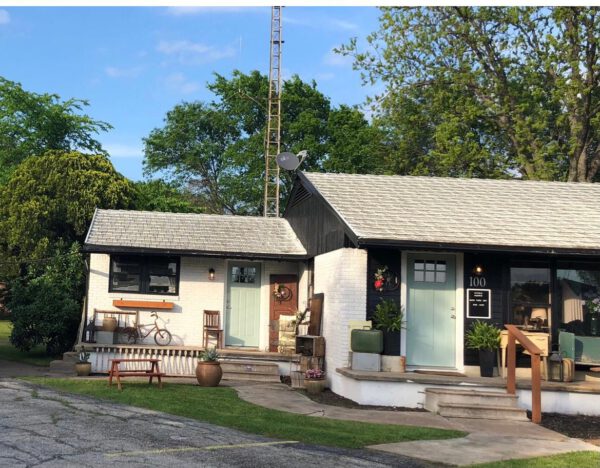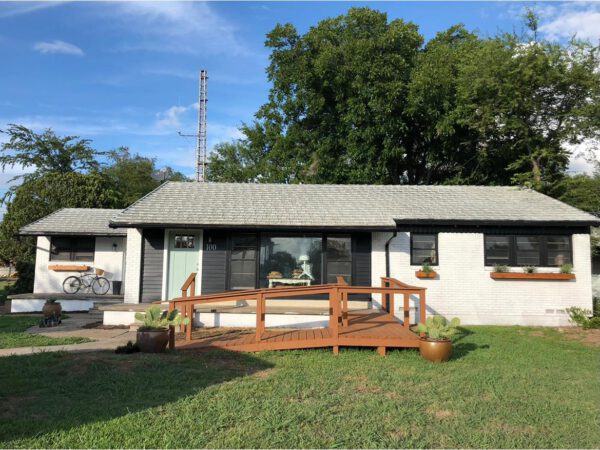 When did you know you wanted to be a florist?
"In 2005, I began managing Best Wishes Flowers & Gifts in Blacksburg, Virginia. While working there for seven years I learned of my love for floral design and the boutique retail business."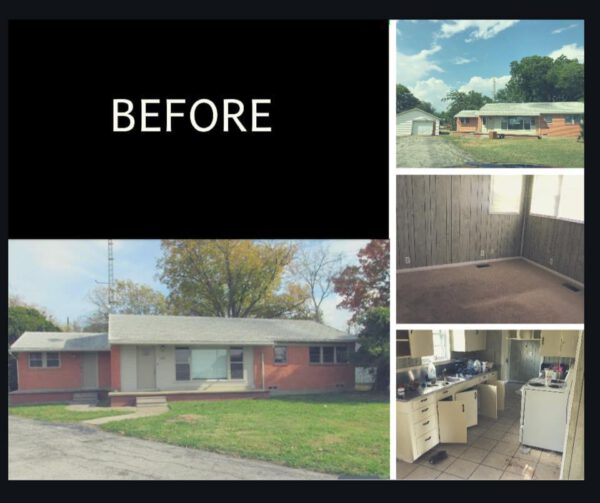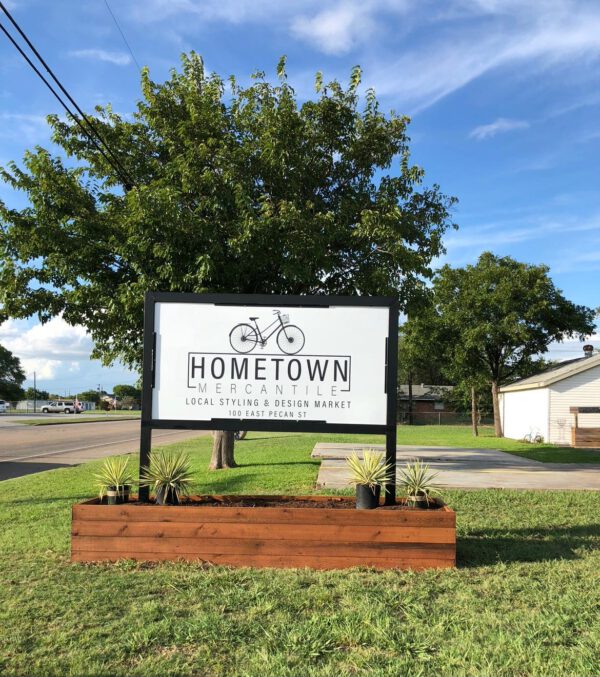 What's your main business? Events? Weddings?
"Hometown Mercantile/HM Petals is our local hometown florist in Gunter, Texas. It is a boutique gift shop where we focus on our products and services giving back and inspiring all who shop at Hometown to be Impact Makers. Our main business is boutique floral, gifts, and apparel."
Why did you decide to participate in the Dare to Bloom contest?
"My business partner noticed the contest announcement and thought, why not? We should totally enter for fun!"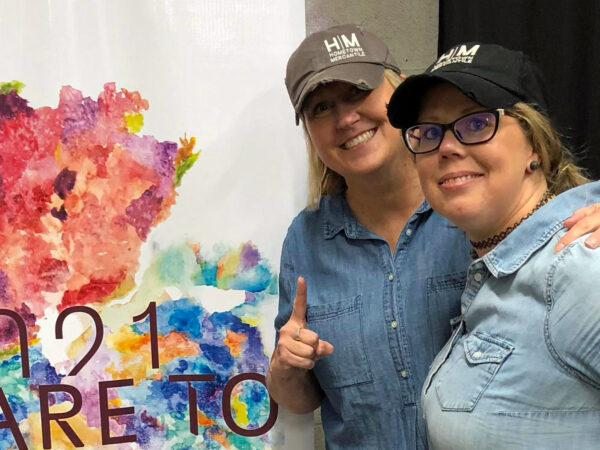 Did you like it?
"The contest was absolutely a fun experience, a great way to step outside your comfort zone and create something different and connect with others in the industry."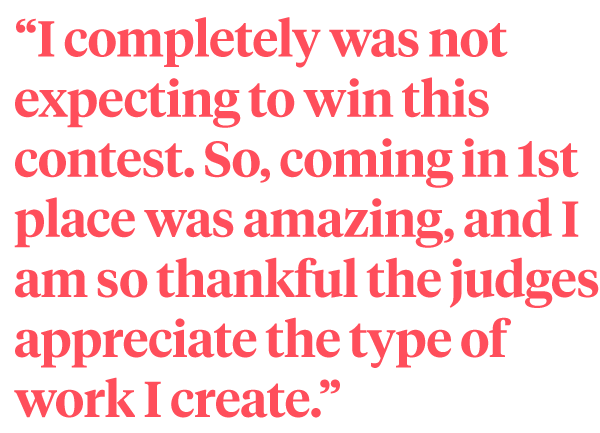 You won!!! Did you expect that could be a possibility? I mean: are you a winner if you play?
"I completely was not expecting to win this contest. I actually said right before we started that day, just make the top 5, and that will be a win. So, coming in 1st place was amazing, and I am so thankful the judges appreciate the type of work I create."
What did you think of the material package?
"The materials in the package were high-quality materials and wonderful to work with. The challenge was with the color and texture combinations that were provided."
Do you like to work with preserved roses? And did you already know Lulu Eternal Roses?
"We love the eternal roses and have been ordering them throughout the past year from Lulu."
How do you keep yourself motivated during these rough COVID times?
"We knew the COVID era would eventually end do that gave us hope. COVID allowed my business partner and me a chance to really step back and evaluate our business strengths and weaknesses. During that time we were able to broaden our social media presence and source so many more amazing vendors, organizations, and products that we wanted to offer our hometown community."
Do you think it's important for a florist to keep up with trends?
"Keeping up with the trends as a florist and small business owner is imperative. You must stay current, fresh, and innovative."
Do you have your own style or signature?
"Hometown Mercantile/HM Petals is known for having our own signature boutique style and customer service experience. We focus on building connections and relationships with our clients so we can provide them the best possible experience. If you order from HM Petals you know that it will be like no other arrangement that you have ever ordered before."
Which flowers are specific for your region? And what's your favorite?
"I love so many flowers so it's really hard to pick one favorite. Orchids, tulips, peonies, hyacinths are a few that are on the top of the list."
What is your favorite work?
"My favorites are 'Birthday' arrangements and the 'Everyday-Just-Because' arrangements. I so enjoy getting to see the smile it brings when they are delivered unexpectedly."
What's your favorite music?
"I enjoy a wide variety of music."
What's your favorite food?
"I love Mexican Food."
What's your favorite restaurant?
"Carrabba's Italian Restaurant."
What's your all-time movie?
"Wedding Crashers."
Do you like to travel?
"I love to travel, even though I don't get as much as I want to."
Do you like plants too?
"I love all things flowers and plants. My husband says I can spend hours walking around a garden nursery."
How do you purchase your flowers?
"We purchase wholesale flowers and plants through First Choice Floral, Botanica, Market Street, and Twin Oaks Nursery."
Which of your floral achievements you are very proud of?
"Winning the Dallas contest was exciting, other achievements I am proud of would be winning holiday tree decorating contests, getting to design flowers for Extreme Home Makeover, Decorating the Craddock Terry Hotel and The Inn @ VirginiaTech, Virginia Tech April 16th Remembrance Memorial, and most of all being able to successfully operate our own florist shop."
Is there some special goal or a big dream your want to go for?
"A big dream of mine would be to eventually be able to open multiple locations of Hometown Mercantile and its brands to share our passion with more communities."
Where do you see yourself in 20 years?
"In 20 years, I hope to be enjoying retirement and getting to design and arrange flowers in the shop as needed."
Is there something else you really want to share with us?
"Just a quote of what I wrote on our Instagram: "Such an Exciting Day for Us at our First Ever Floral Contest 💐. Adrenaline Rush is an Understatement.😱 Step 1: pick workspace and setup tools. Step 2: pick container, open box of surprise products to arrange with & BUILD all in 45 min. 😳😱 Step 3: Wait...🙃 💐HM Petals took 1st Place 🥇in the Dallas competition - Now on to compete with the 3 other US Finalists from New York, Miami, & LA. ❤️ Can't even say THANK YOU enough to my Partner in Crime Lisa Marks for all the Support, Time Checks, Scoping Out the Competition, giving me "the look" (that we only understand) that says you got this, look it over, check your table, etc...❤️ you. TEAM Effort is how you WIN!!!"