Our flower goddesses are about to get some Grammy Awards in January 2021 – and lots of flowers. Beyoncé, Taylor Swift, along with Dua Lipa, dominated the US Grammy nominations which should make florists around the country extra happy. After all, these girls do love their blooms. What are their favorite flowers?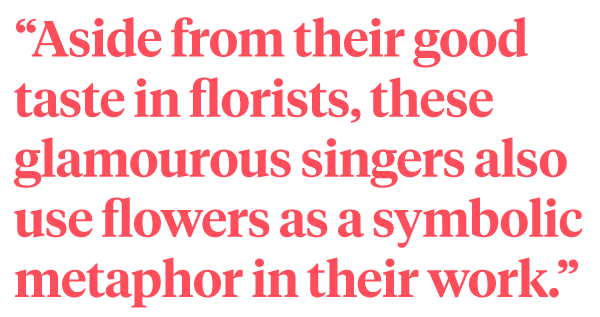 Orchids and Roses
Beyoncé loves orchids. Taylor's favorite flowers are roses. And in 24 hours, the bedrooms of Beyoncé, Taylor Swift, and Dua Lipa are about to become a botanical garden. Can you imagine the sheer quantity of people who will be sending exquisite bouquets of flowers filled with Juliet roses, rare vanda orchids, or perhaps peonies with petals as soft as silk?
Taylor Swift
Taylor's generosity in sending flowers to Cardi b, Elvis Duran, Gigi Hadad, and many other kind-hearted civilians who have touched the singers' life is so legendary that it became a Buzzfeed story by Matt Stopera. Now she can be on the receiving end too. Think about this fun fact. All around the world, the best of the best flowers are being gathered in the ateliers of master florists who will finesse and fuss over these bouquets to be worthy of these talented deserving women. Who needs HBO's "Full Bloom" competition when you have this actually happening in real-time?
Floral Artists Getting Calls
Some of the floral artists surely getting calls include Oscar Mora, whose two creative arrangements are above, as well as Michael and Darroch Putnam, Lewis Miller, Phil John Perry, Sarah Lineberger, Maurice Harris of Bloom & Plume.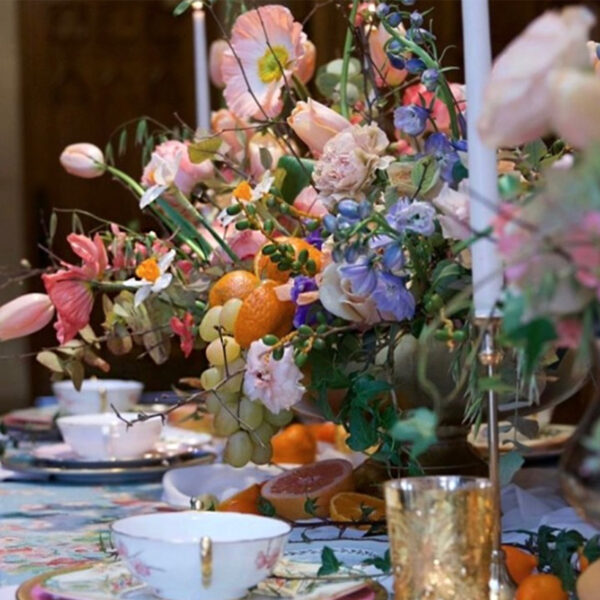 Arrangement by Putnam & Putnam
Above is an example of Putnams' work. Fab isn't it? I want to be Beyoncé for one moment to wake up and have my coffee looking at this.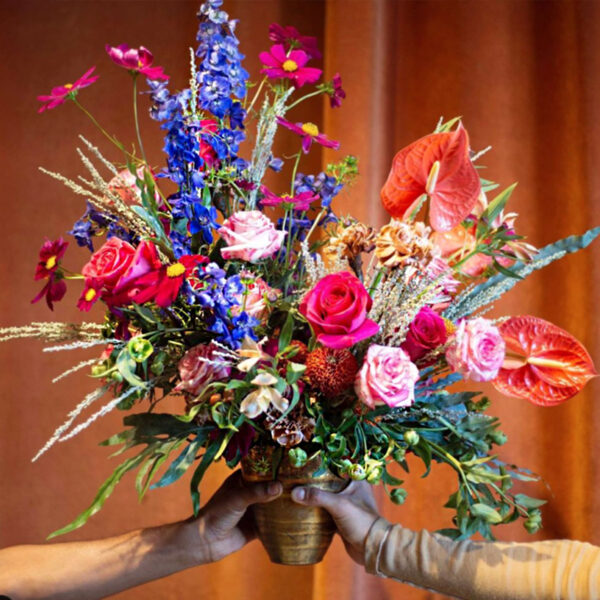 Arrangement by Maurice Harris
And this arrangement from Harris I would dream about having in a bedroom vase. Aside from their good taste in florists, these glamourous singers also use flowers as a symbolic metaphor in their work.
As Brian Smith wrote, referencing the Grammy-nominated "Black is King" video, Beyoncé "uses flowers to underscore her message: that beauty for women, just like roses, comes in a vast array of colors. Roses hold an abundance of meaning across cultures but one thing remains consistent, roses are the flowers of love. 'Brown Skin Girl', musically and visually, is a stunning declaration of love." And Swift's lyrics often use flowers to tell stories including heartbreak. Examples include "All my flowers grew back as thorns" to "I once was poison ivy but now I'm your daisy." Nonetheless, surely all the flowers that arrive will be a heartwarming and happy experience to beh
The Grammy Award Show will air on January, 31 on CBS. Jill Brooke is a former CNN correspondent, Post columnist, and editor-in-chief of Avenue and Travel Savvy magazine. She is an author and the editorial director of FPD. Photo Credit: Instagram, Shutterstock