In the
Beyond Chrysant
greenhouses, you'll meet a mixture of ages, types, people, and cultures. Like in every family, everyone has his or her own task in running the househ A household that started back in 1938 and is still going strong. It's all in the family!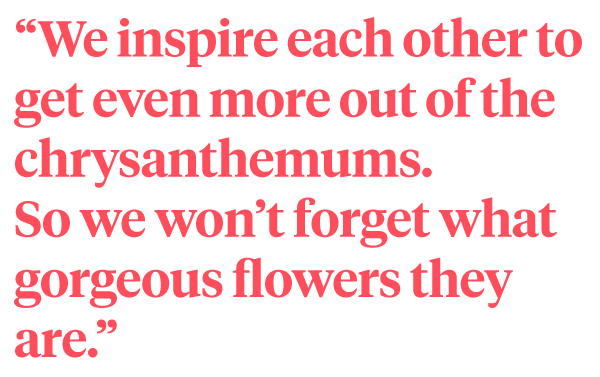 The chemistry of family growing
Since 1938 Beyond has been working on the development of firm varieties of Chrysanthemums. Therefore, growing is a congenital love for the profession. It is finding and creating the perfect chemistry between multiple elements. Namely, the perfect chrysant only comes about by combining carefully weighed elements and continuing to develop those elements. Today, Beyond is growing breeder
Deliflor
's chrysanthemum varieties the white
Baltica
, and
Baltica Yellow
.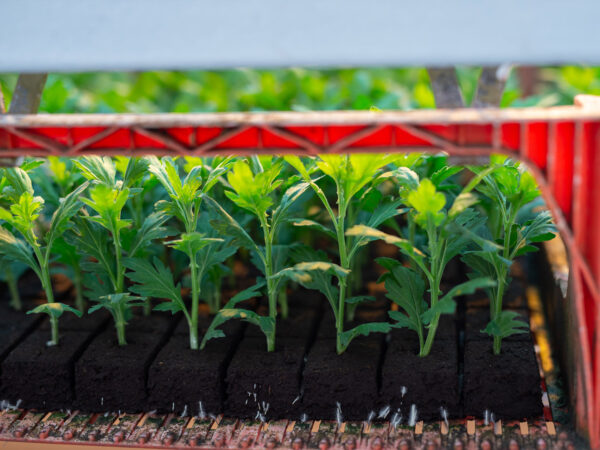 All the Elements at Their Disposal
Artisanal and by means of innovative techniques; Beyond has all the elements for the perfect formula at its disposal: the best people, a perfect growing process, firm varieties, a top location, and optimal transport. At Beyond Chrysant they call it 'Genius Growing'.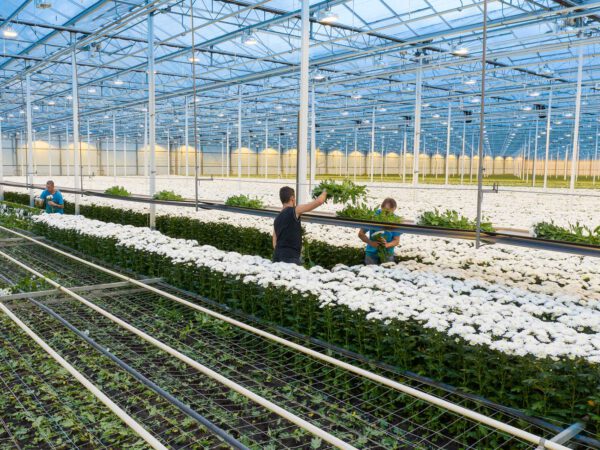 Genius Growing
Beyond makes its own sprigs and potting soil. That way they are certain that their plants get the best nutrition to become bigger and to have a long vase life. That's why they guarantee 5 out of 5 perfect stems.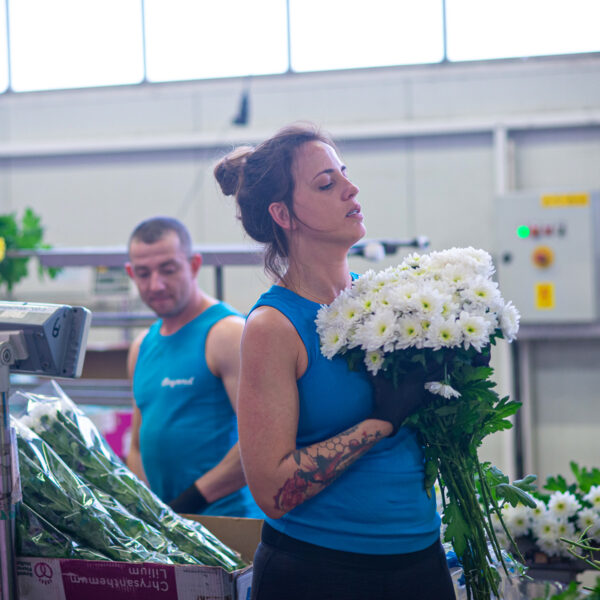 Strong Roots
Owners Wouter and Martijn Duijvesteijn use varieties you can depend on: "That's why we only work with the
Baltica
, and
Baltica Yellow
." The first 12 days of their lives they grow up in special conditions, whereby they get that little bit of extra attention they need.
Perfect Location
The greenhouse sits on fertile clay soil in Hoek van Holland, Netherlands, near the port of Rotterdam and various international airports. Because of this, they make the supply chain from the greenhouse to the end-user as efficient as possible.
Great People
People with a passion for the job work in the Beyond greenhouses. Every day they perform manual quality checks from leaf to bud and from foil to transport box. They do this 22 million times. It is safe to say that they have a heart for chrysanthemums.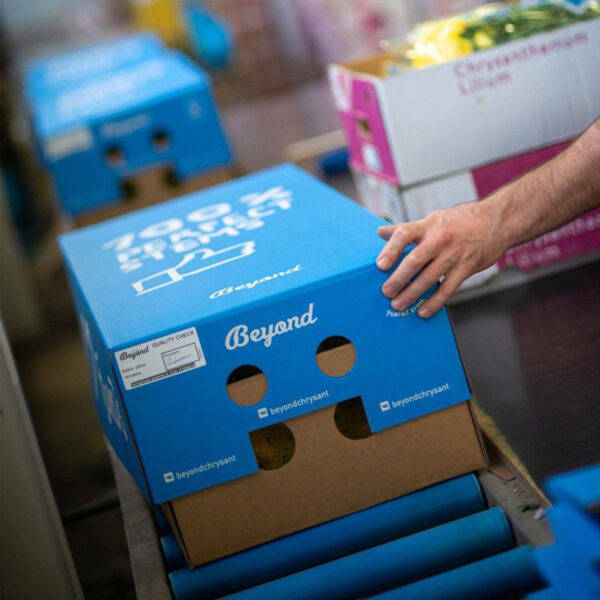 Smart Transport
Beyond Chrysant
transports its flowers in smaller units, and cooled. By immediately re-cooling them after the harvest, they briefly stop growing and get less damaged during the transport. After the transport, they only need a bit of water to blossom again.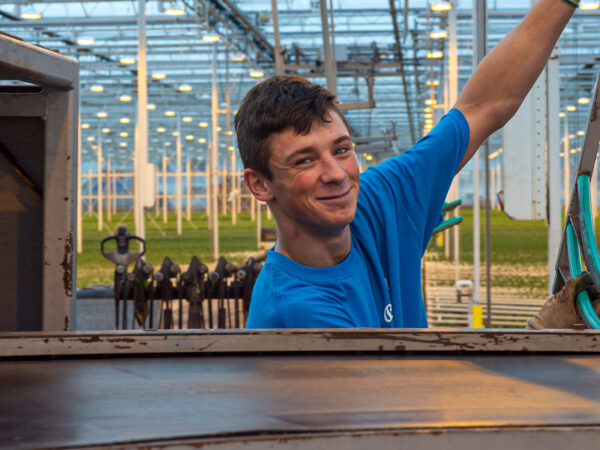 Lovely Clients
Beyond works with the greatest florists. They are the reason they want to exceed expectations every day: "We inspire each other to get even more out of the chrysanthemums. So we won't forget what gorgeous flowers they are."