Every once in a while you encounter a unique exhibition. Of course, most artists are unique or at least try to be. But London-based artist Zadok Ben-David, widely acclaimed for his sculptures, installations, and public artworks, also has the gift of creating uniqueness, making us understand his meaning instantly, and letting us think about crucial things, such as life vs. death. The best example being his art piece 'Blackfield'.
Zadok Ben-Dav
id
Zadok's work is often referred to as poetic and magical, always oscillating between delicate miniature work and monumental installations. Metalworking has become his preferred language in contrast to the subtle optical illusions that he creates thanks to a sometimes-rough medium.
His techniques are based on etching on stainless steel sheets, then using an acid bath to release the etched drawing from that sheet. This way he can make extremely detailed drawings that are the 'left-overs' after the acid had melted the steel sheet.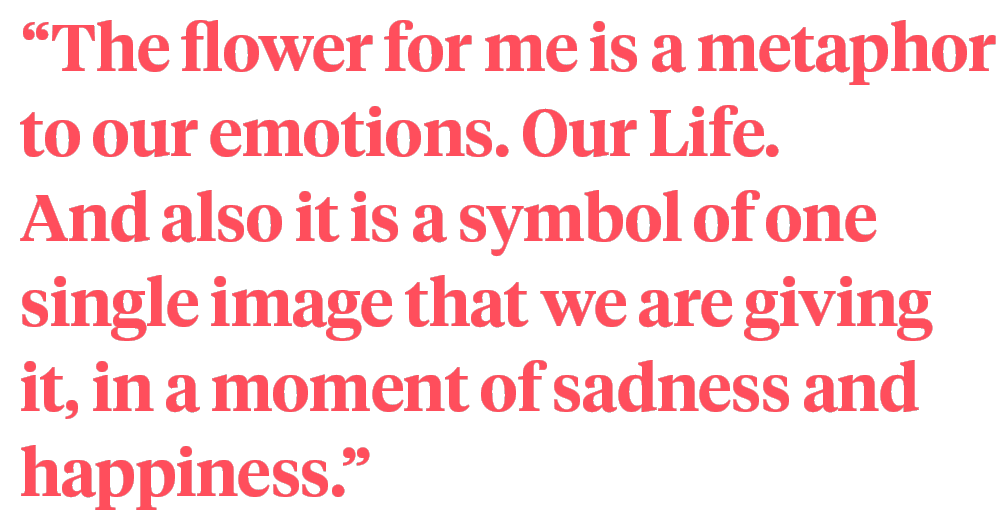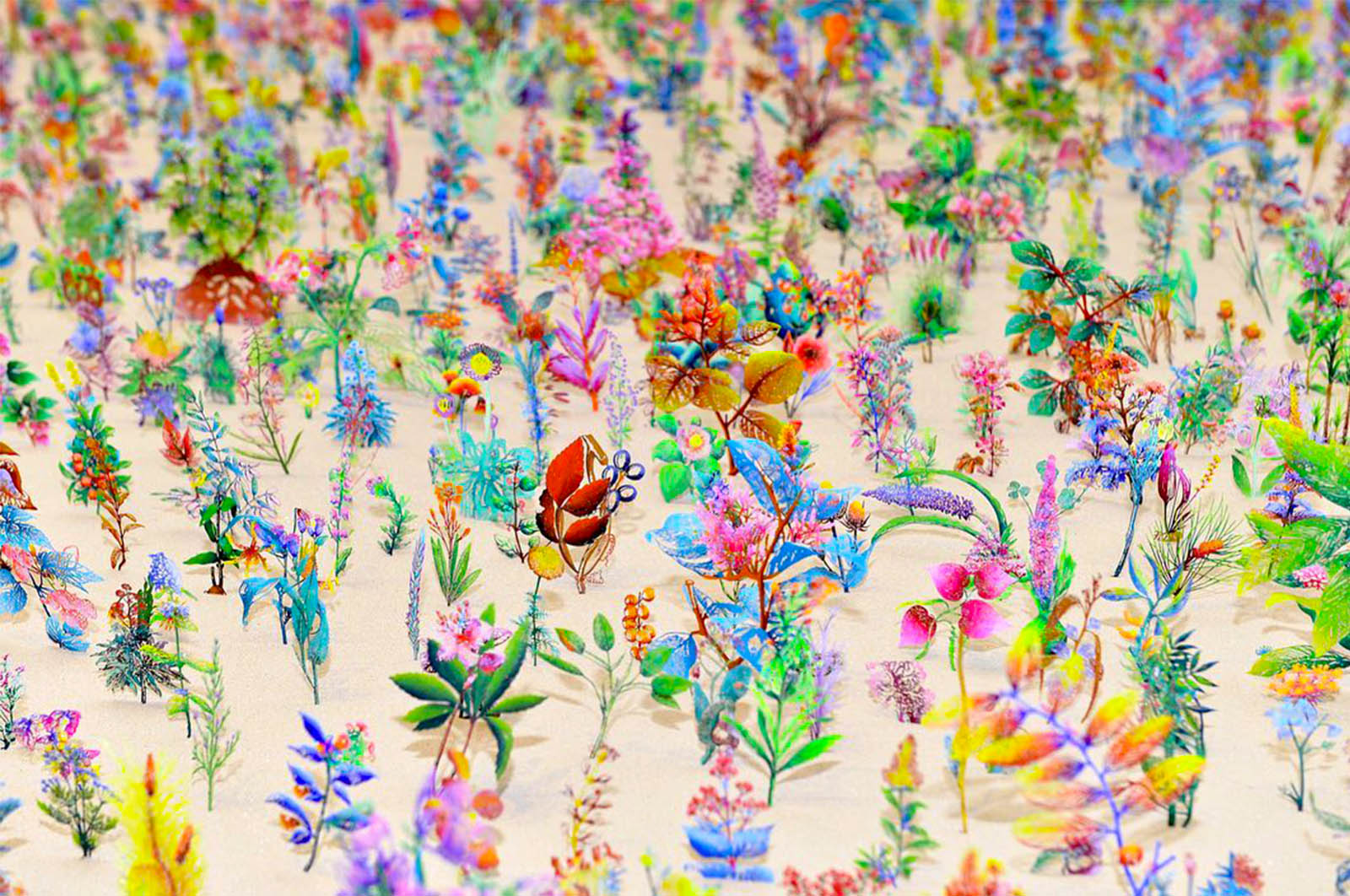 Image from @zadokstudio. Photo credit: T. Chapotot
Blackfield
How about 17,000 miniature flowers in one art masterpiece? Zadok had an idea and made this real. Het named it 'Blackfield'. The art installation has been traveling to cities all over the world, such as Seoul, Sydney, Los Angeles, Berlin, Turin, Shanghai, Paris, and has now landed in London, Zadok's hometown.
In fact, depending on the space Zadok's work is being given Blackfield can even contain up to 27,000 steel etched flowers deriving from 19th-century Victorian encyclopedias.
Zadok Ben-David:
"Blackfield's installation in London's Kew Gardens contains about 17,000 miniatures of flowers. You enter the room and then you see the black side. And when you walk along, you reach the other side and you see the color."
Images by @zadokstudio
Tragedy and Hope: Lost and Saved Plants
As well as looking at the relationship between nature and humankind, this incredible exhibition highlights the duality of tragedy and hope. Right now, these themes have never been more resonant. And Ben-David has found his way to express his feelings about these themes with flowers.
Zadok Ben-David:
"The flower for me is a metaphor to our emotions. Our Life. And also it is a symbol of one single image that we are giving it, in a moment of sadness and happiness.

Having it in mass numbers, of course, it has a different impact. It could look like a field of war. Or after fire and burning. And when you turn to the other side, you see more hope in it. And a more optimistic side."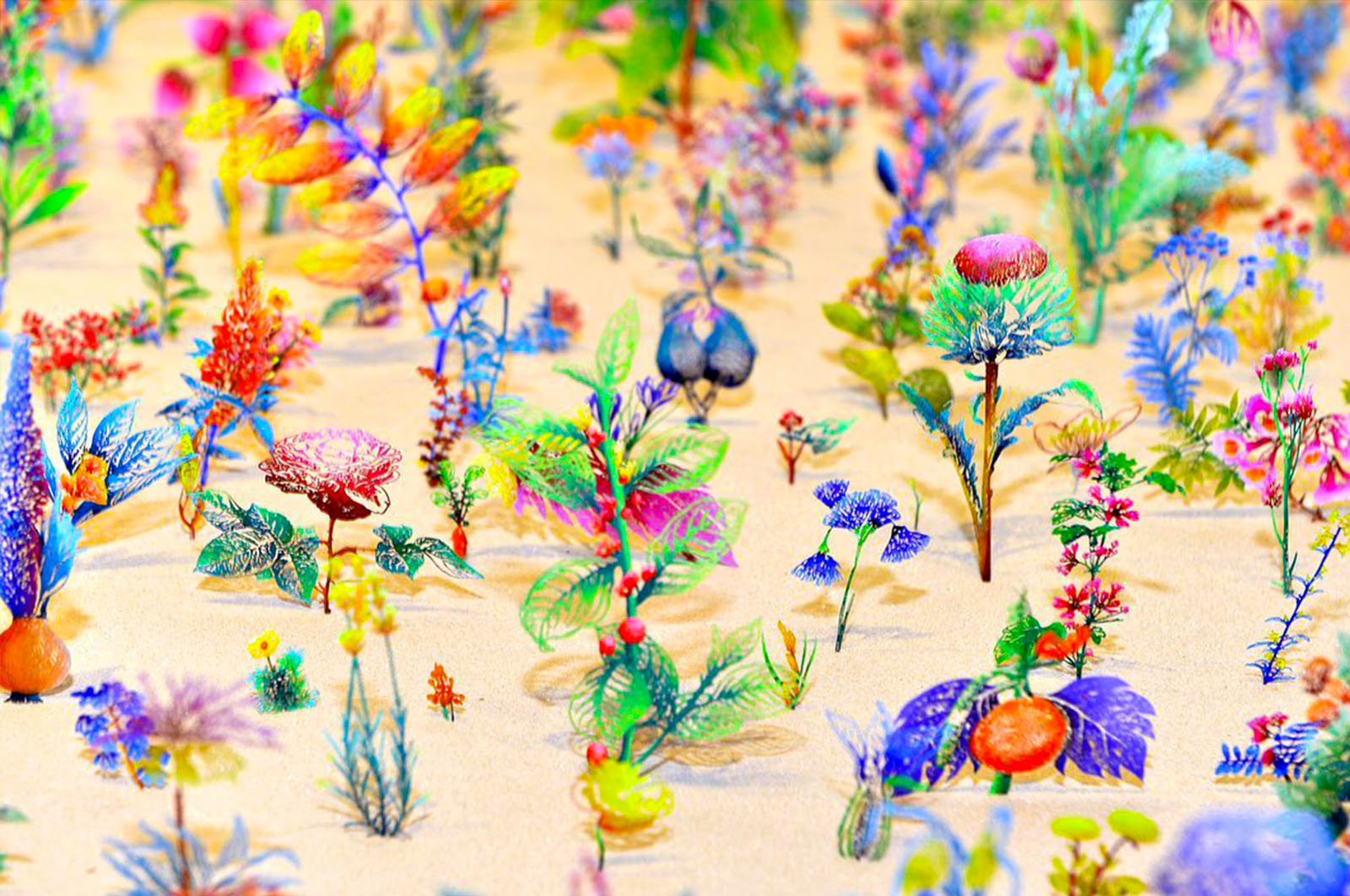 Image from @zadokstudio. Photo credit: T. Chapotot

Come and See Zadok's Art on Display
In addition to the 'Blackfield' collection, the exhibition by Zadok Ben-David includes sculptural pieces, some of which are based on 19th-century illustrations in the garden. These will be on display through the 24th of April 2022 in the Shirley Sherwood Gallery in Kew Gardens, London, UK.
Are you interested and wish to learn more? Watch this YouTube video by Kew Gardens with a virtual tour:
Header image from @zadokstudio. Photo credit: T. Chapotot