Françoise's studio is located in Portland, Oregon. Her generosity of knowledge and perspective in the use of floral materials, structure, and mechanics, in addition to the business of being a florist, unite to create rigorous and exciting learning opportunities for her students to explore all that nature has to offer. These beauties of botanical wearables and floral jewelry from Françoise Weeks are among her specialties and garner a global following.
Botanical Wearables and Floral Jewelry from Françoise Weeks
Botanical Couture is a real fashion art these days. More and more designers specialize themselves to be on top of it. It's not only beautiful, but it's original, one of a kind, exceptional and awesome to be in pictures with this art form of flowers. Françoise Weeks is one of the floral designers that can truly say she is one of the best of that kind. Read more about Françoise in this interview.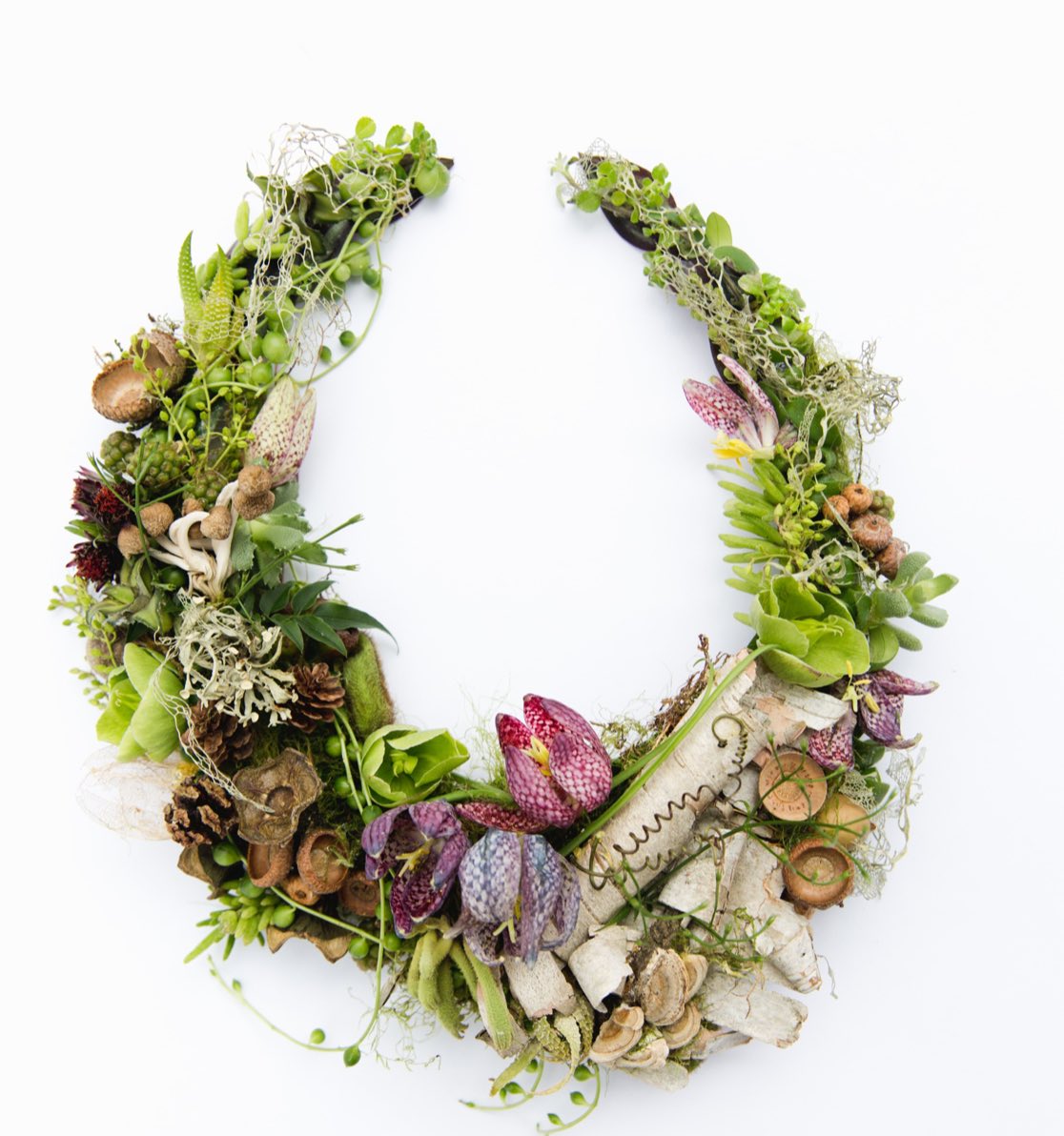 Photo Theresa Bear
Passionate About Botanical Wearables and Floral Jewelry
Françoise became focused and passionate about designing botanical wearables and floral jewelry. She doesn't own a purse, never has worn high heel shoesor fancy hats, and has no interest in jewelry. But when flowers came into play, she became fascinated with this type of design. Ever since she bends aluminium wire, twists and shapes wire mesh and glues all kinds of materials with oasis adhesive. She educates people all over the world.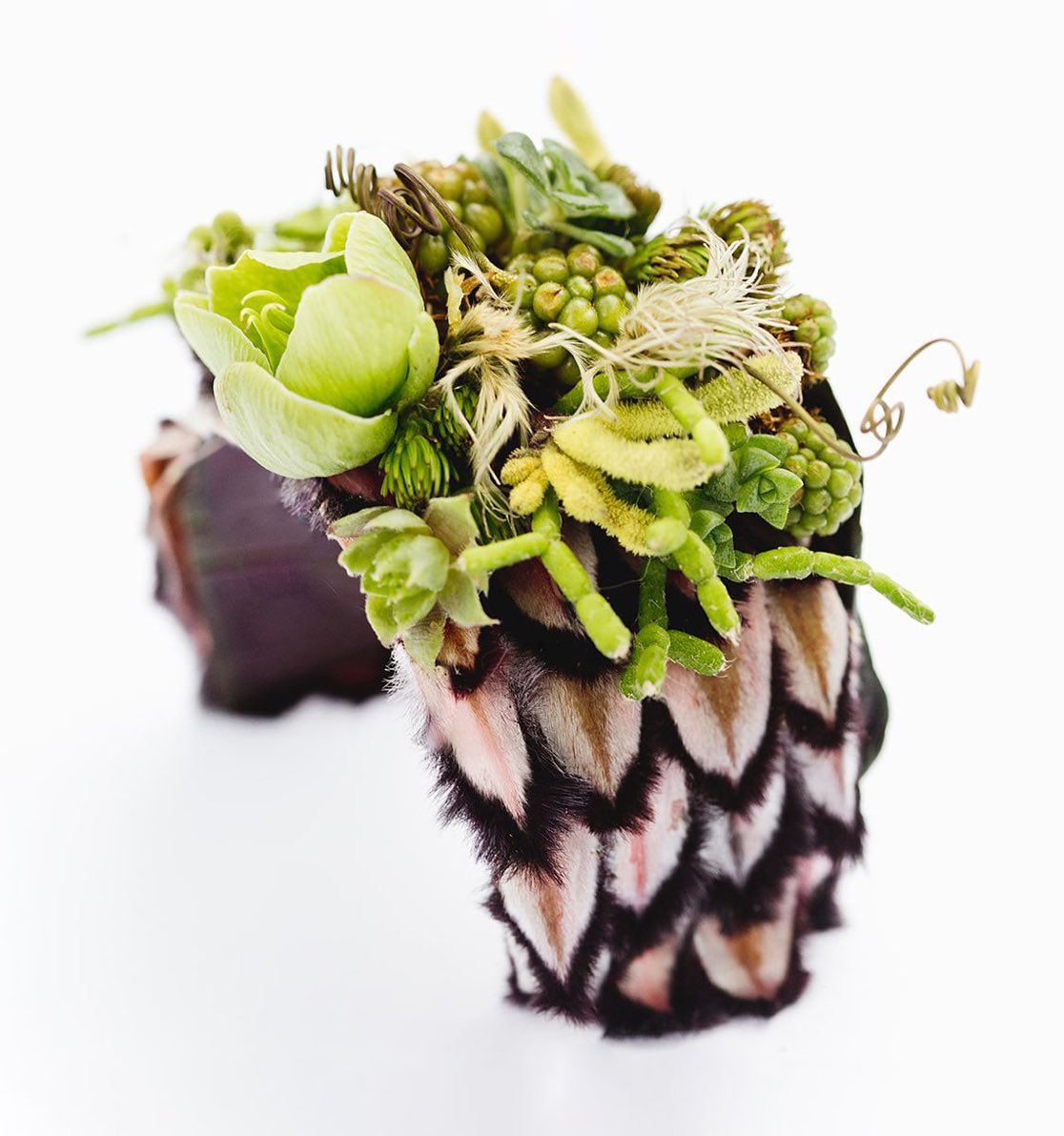 Photo Theresa Bear
Hyacints
Françoise:
Hyacinths evoke so many childhood memories. Mom used to force these bulbs every year and their fragrance would permeate in the living room and dining room for weeks. She would plant some in a few shallow ceramic containers and several weeks later we would all enjoy these beautiful flowers for quite a while.
It is a good idea to place the bulbs about 1″ apart on 2-3″ of loose and well-drained soil. The flower stocks can get heavy, so sometimes it is a good idea to stake them.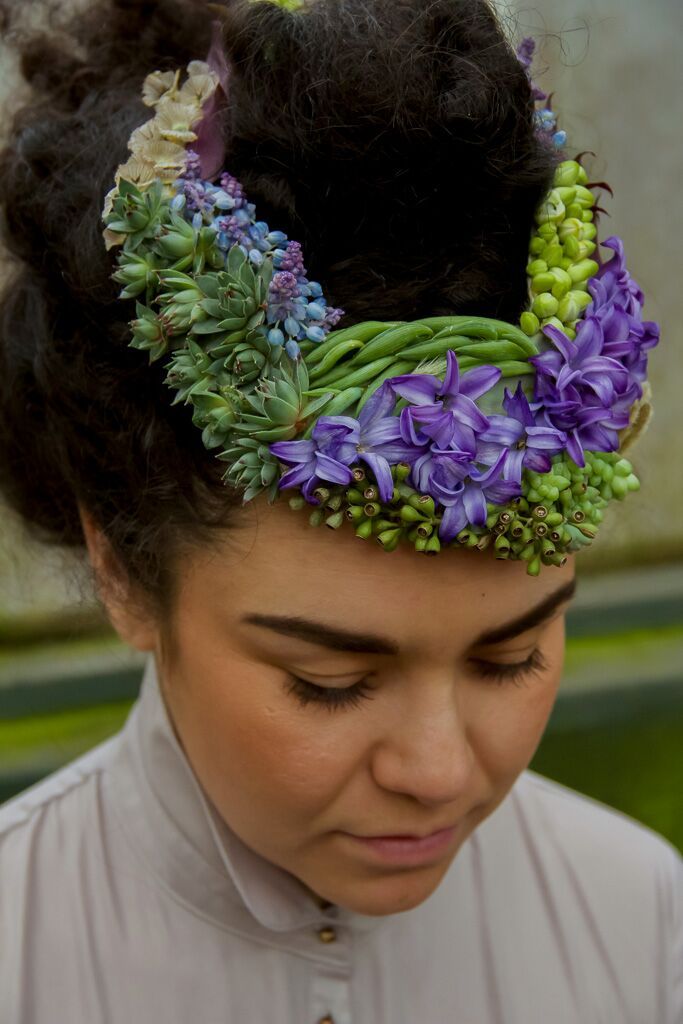 Hyacinths can also be grown without any soil. Forcing vases are designed especially for this purpose. They have a wide base to contain the water and roots, and a narrow neck to hold the bulb, so it does not touch the water.
Hyacinths are perfect flowers to use for floral jewelry or accessories, they are very strong, even without water.
Françoise:
I grow a lot of hyacinths in the garden. I like to group them using 1 color only. My favorites are the blue and purple ones. Once they are done blooming, it takes a few weeks for the foliage to turn yellow; at that time the foliage can be cut off, as all the nutrients will have returned to the bulb. I love using the blossoms in flower crows, jewelry, or other accessories. They will hold up fine for up to 3 days without a water source.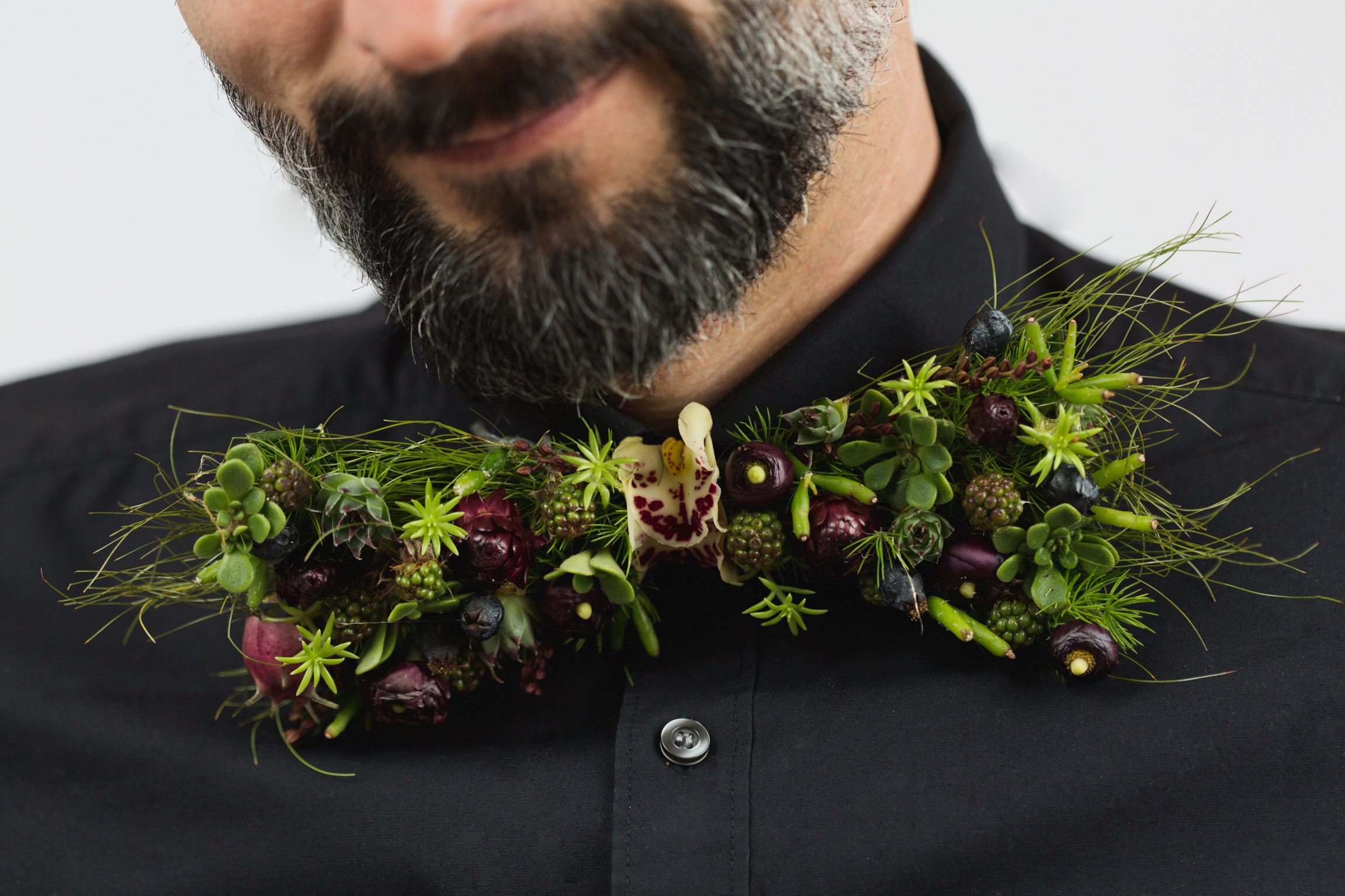 Photo Theresa Bear