A surprising bouquet recipe for this autumn?
The unique looks and robust quality of the 'flower petals' typical of the newest varieties in the Brassica Empire series developed by Evanthia Seeds & Plants make these cut flower products perfect for decorating the living room or winter garden in the coming months. These ornamental kales and cabbages simply put a smile on your face, and their elegance and beautiful colours make them real eye-catchers. Additionally, their sturdy stems mean that these brassicas will be great ingredients in this year's autumn bouquets. Their large, long-lasting decorative leaves with their newly developed incised, round or pointed shapes only add to their stunning great looks and make them just the thing for exclusive creations or even for mono bouquets. 'Ornamental cabbage' is a very apt name for these varieties, especially when you can enjoy all the wonderful qualities these brassicas have to offer!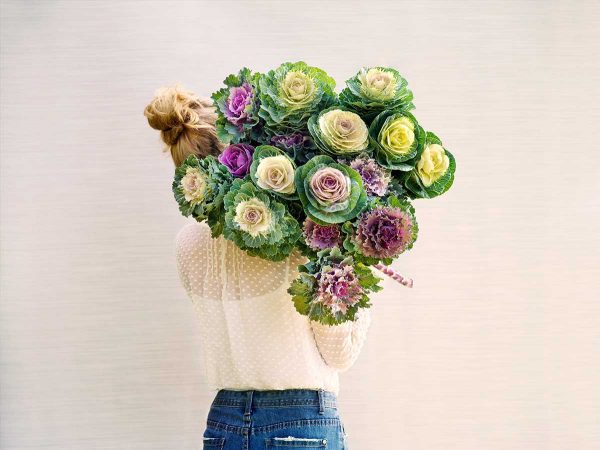 It's also important to know that the old idea about ornamental cabbages having an unpleasant smell doesn't apply to this Empire series. Advanced breeding research, modified cultivation methods and post-harvest treatments have put an end to this problem. Research conducted by the Royal Flora Holland Research Centre in the Netherlands has shown that the Brassica Empire series contains up to 90% fewer bacteria than competitive varieties. This decreases unpleasant odours and increases vase life. With their longer keeping quality, they have also become more enjoyable throughout their vase life.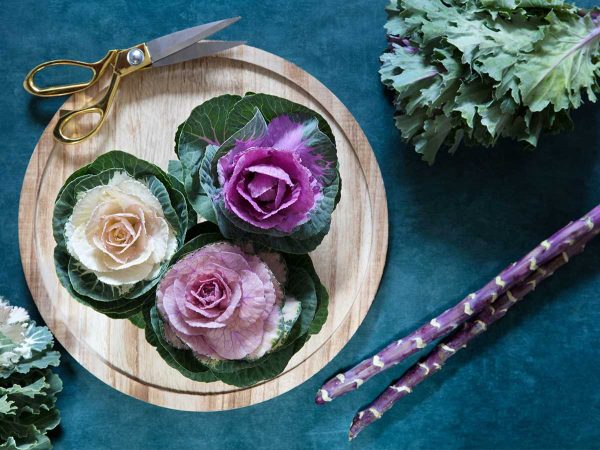 Brassicas not only add to the looks of a bouquet but can also be appreciated longer. We might call it word-of-mouth advertising (the cheapest marketing tool ever) but it's making sure that this new line of cut flower brassicas is getting a lot of attention!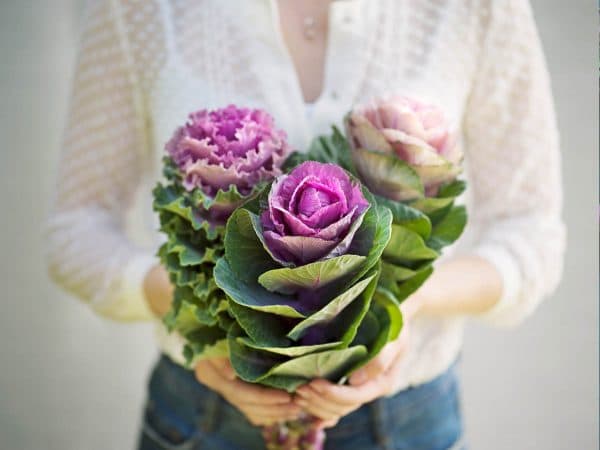 Did you know that brassicas are no longer simply bouquet fillers?
Actually, these products are also perfect as garden solutions. Viewers of the Dutch television series Robs Grote Tuinverbouwing (Rob's Great Garden Renovation) are seeing exactly how this works. Ornamental cabbages and kales can be planted in the garden soil or in patio and balcony containers. In the autumn, brassica can give a garden lots of colour, especially as temperatures drop. These new varieties can even survive through the winter. They extend the outdoor season, and their keeping quality for consumers is increased ten-f Ornamental cabbages and kales are available from September to early in the new year.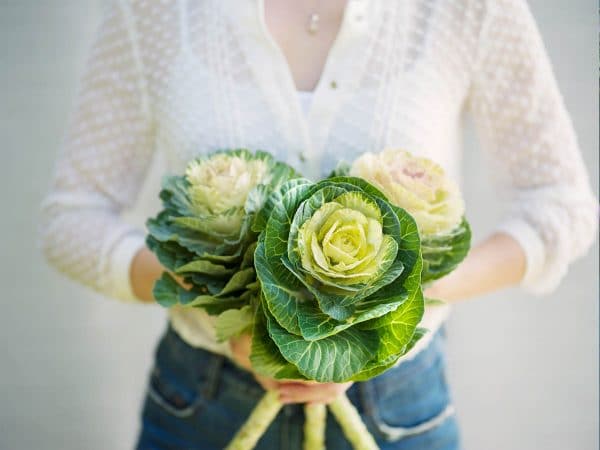 A great tip?
The main colours of ornamental kales and cabbages - either white and cream or red and purple - make them perfect for Christmas. Just picture them among a few pine or other conifer branches and some ivy. Pine cones you pick up during a walk in the woods would also add a nice touch to a Christmas bouquet or wreath. If you dry your ornamental brassicas properly, you could even spray paint them a shiny gold or silver! Brassicas: gems for homes, gardens & parties!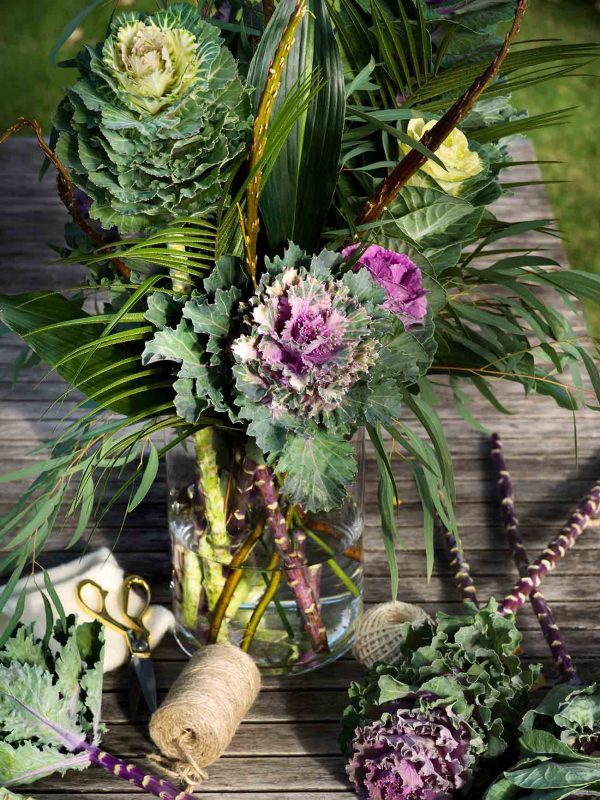 Breeder: Evanthia Seeds & Plants www.evanthia.nl
Photography: Fotostudio Vlekke www.gerardjanvlekke.nl