Adding Value Worldwide
Broekhof has been supplying packaging for flowers and plants for 46 years. In 1974 Broekhof started on a small scale with the supply of foil, paper, and newspapers as flower packaging. In 2020, Broekhof has grown into a worldwide supplier of flower and plant packaging and decoration materials.
Everything a Florist Needs
The range is now very wide with 9,000 different articles (in stock) and offers everything a florist or other flower or plant company needs: from sleeves, (Olimex) defoliants, floral foam (including Oasis), flower buckets, and potting soil to glitter, and all kinds of decoration materials and more!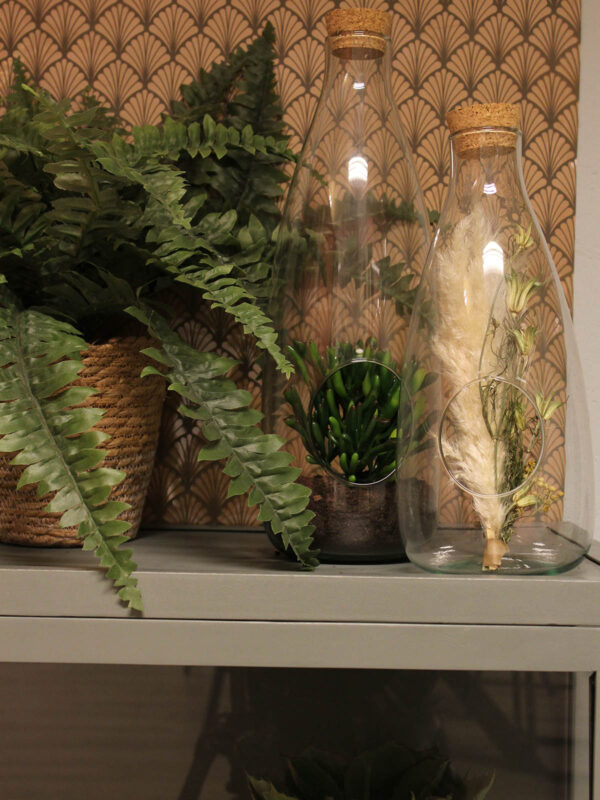 Customer-specific Packaging
Besides florists, Broekhof supplies flower and plant packaging and decoration materials to exporters, retailers, growers, garden centers, and wholesalers internationally. Many customer-specific packaging is designed for these customers. Broekhof has its own team of designers who closely follow global packaging trends. They continuously come up with innovative packaging forms and decoration materials, design original new prints, and develop unique custom packaging.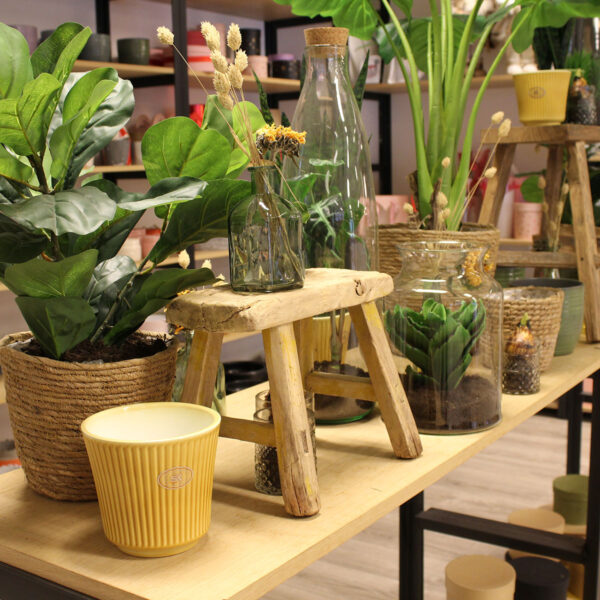 Adding Value - Selling for an (Even) Better Price
Besides the protective function of packaging, it also adds value. By adding, for example, a distinctive sleeve, accessory, or bag, a bouquet or plant can be sold for an (even) better price. That is what we call 'Adding Value'.
What's New?
Every year, dozens of new packaging and decoration materials are added to the Broekhof range. The Trade Fair in Aalsmeer is always an important moment to present new packaging, packaging developments, and the renewed annual catalog. Just a selection from this year's new assortment is the jute picks, printed zinc, paper sleeves Confetti, sheets and rolls 'Fall into winter', flower sleeves Angelo Flower field kraft, hat boxes Christmas, and a very large range of themed items for the important holidays such as Christmas, Valentine's Day, Mother's Day and Easter. View all new articles in the catalog and theme
brochures on the Broekhof website
.
Shipping Packaging and Materials
Online ordering of flowers and plants has really taken off in the past year. Broekhof has a wide range of
shipping and transport packaging and accompanying materials
such as aquasheets and freshbags available for sending flowers and plants.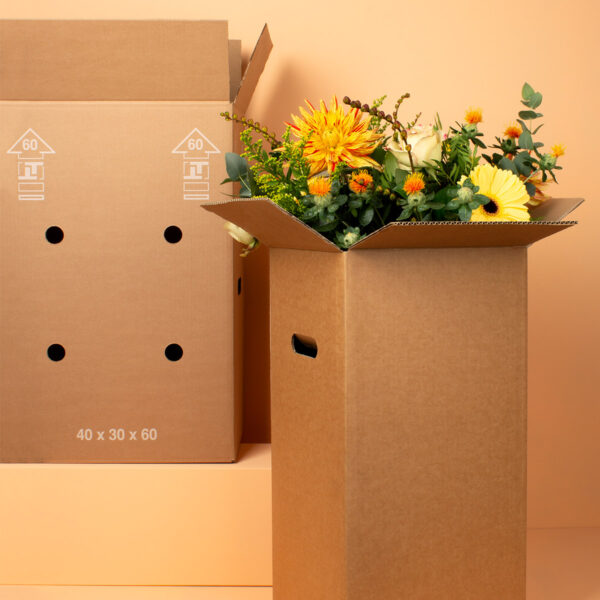 Webshop - Convenience for the Florist
Broekhof has a webshop with a choice of no less than 4,000 different articles. With delivery on the next working day in the Netherlands and no minimum order amount, the Broekhof webshop offers florists great convenience in purchasing.
View the webshop here
.
Durability
Broekhof is continuously working on
making the product range more sustainable
. Broekhof offers a wide range of (recyclable) packaging and decoration materials made from renewable raw materials, natural materials, or recycled products that fit within a circular economy.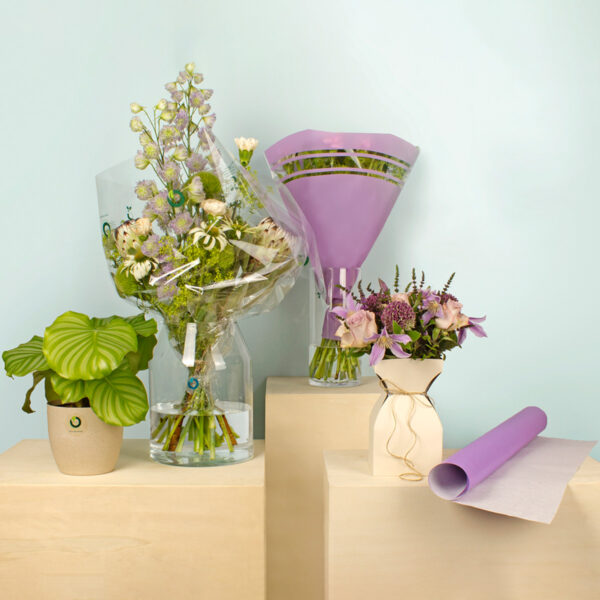 CircularBag® - Start Recycling Too!
New at Broekhof is the CircularBag: an ideal, simple solution for all floricultural companies that unpack, repack or process flowers into bouquets and find it important that their plastic waste is reused in an affordable and responsible way.
The CircularBag
is a large plastic bag with a capacity of 200 or 400 liters for the efficient collection of plastic flower foil, flower and plant sleeves, and the shrink wrapping plastic around pallets and trolleys. A handy holder is available for keeping the bag open. The full bags go back to the Dutch flower auctions with your supplier, wholesaler, or exporter via the existing distribution network and are then recycled. Read this
article on Thursd about Circular Plastics
.
About Broekhof
Broekhof has been a leading supplier of packaging and decoration materials for the flower and plant industry since 1974. The family business Broekhof has grown to 115 employees in the Netherlands, 200 employees overseas, and has offices in Noordwijkerhout, Rijnsburg, Honselersdijk, Aalsmeer, Colombia, Kenya, Vietnam, and the United States. Broekhof has been part of the Koninklijke Paardekooper Group since the end of 2018.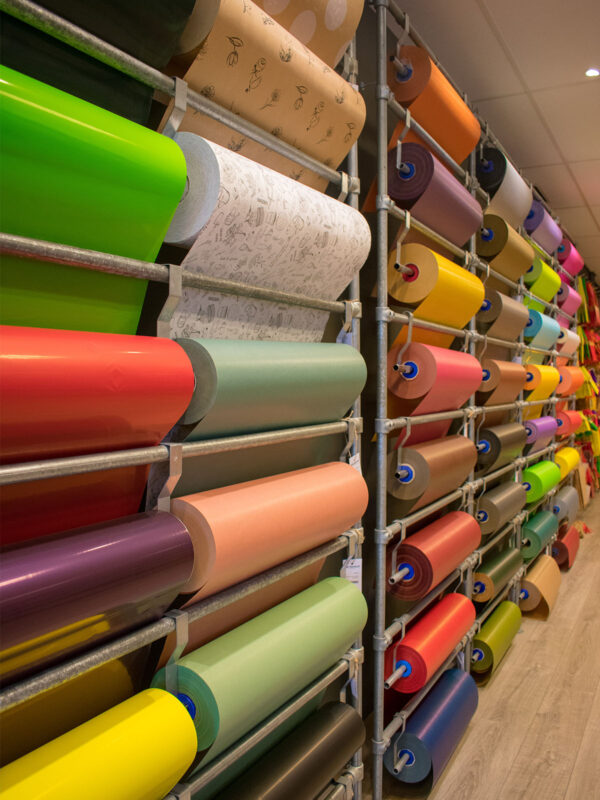 Contact Us
Broekhof Phone: +31 (0)297 23 90 00