CANAAN MARSHALL'S INSPIRATION
"I looked to a classic Christmas palette for all the designs. I'm rather an old soul at heart, and tradition always speaks to me, especially during the holidays. For the how-to arrangement, I wanted to create something with a wow factor but low enough to use on a dining room table so as not to compete with the lively conversations that take place during holiday gatherings. It's also easy to create—trust me."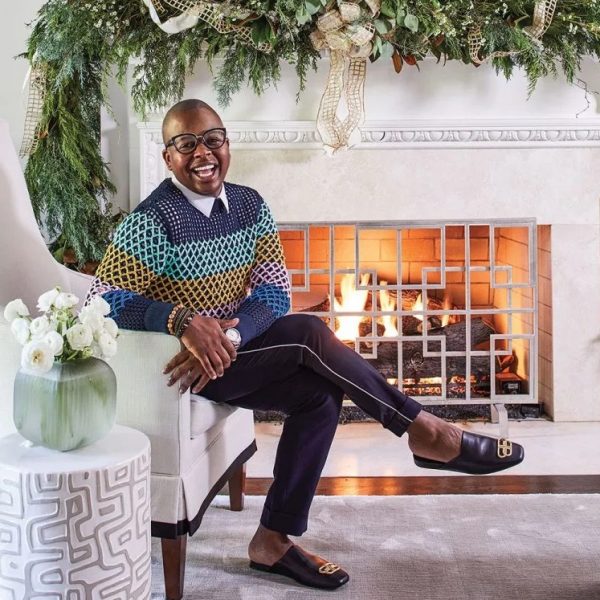 The Atlanta-based floral talent whips up some Christmas cheer for the front door and beyond, including a lush "you can do it" arrangement for the dining room table.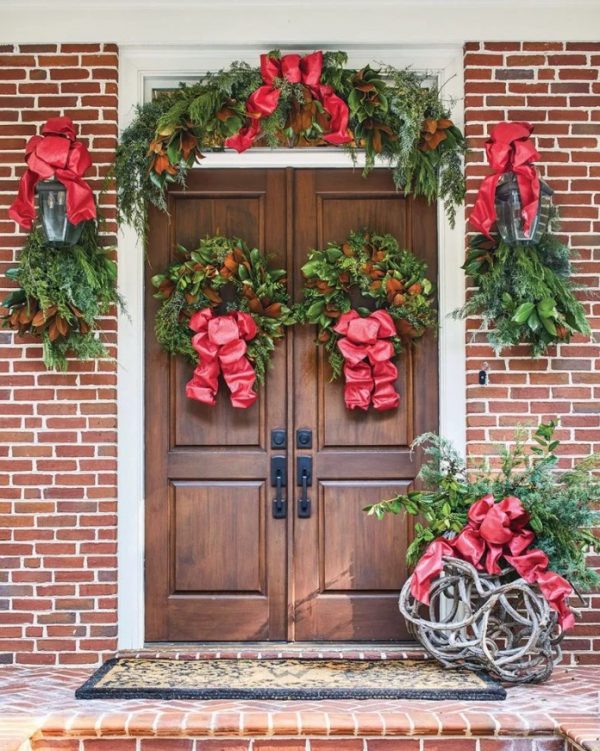 Classic Christmas front door. Materials: magnolia foliage, green cedar, blue cedar, green holly, wired red ribbon.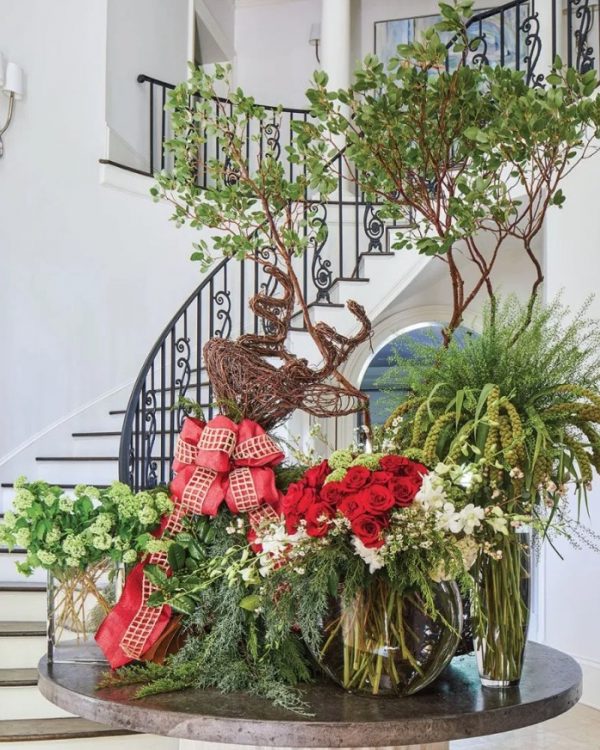 Rotunda holiday table display. Materials: grapevine reindeer, wired ribbon, glass vases in various shapes and sizes, red roses, viburnum, dendrobium orchids, manzanita branches, pennycress, ornamental millet, seeded eucalyptus, assorted foliage.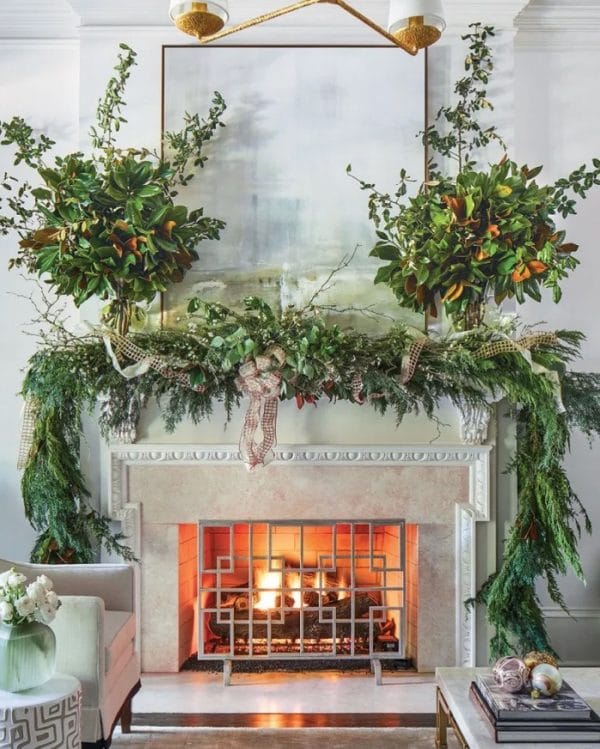 Holiday mantel. Materials: magnolia foliage, cedar, green holly, elaeagnus branches, wax flowers, seeded eucalyptus, two glass vases, wired gold-and-white ribbon.