Planning on spending a few days wandering around beautiful Milan during the hot summer? Summer is the perfect season to get both your exercise in by walking and sightseeing Milan and the beautiful corners it has to offer. But that's not it, if you're in Milan, you'll want to tune into the Botanical Garden of Milan which has been transformed into the future of the world, an "energy park".
Botanical Garden of Milan Transformed Into an Energy Park
Talented architect Italo Rota along with Italian studio Carlo Ratti have managed to go into the future and innovate with new ways of exploring different types of sustainable and renewable energy. Nowadays, the world is heading towards creating energetically efficient methods and processes to make this planet a better one, and the botanical garden of Milan is no exception.

The secret location is revealed in 3,2,1... The Brera botanical garden in Milan is where 500 meters of copper pipe have been used to create energy-generating sculptures that have caught the public's attention. Why? Because curiosity is what gives human life purpose. The more curiosity, the more you'll learn, and what a time to learn about sustainable and renewable energy.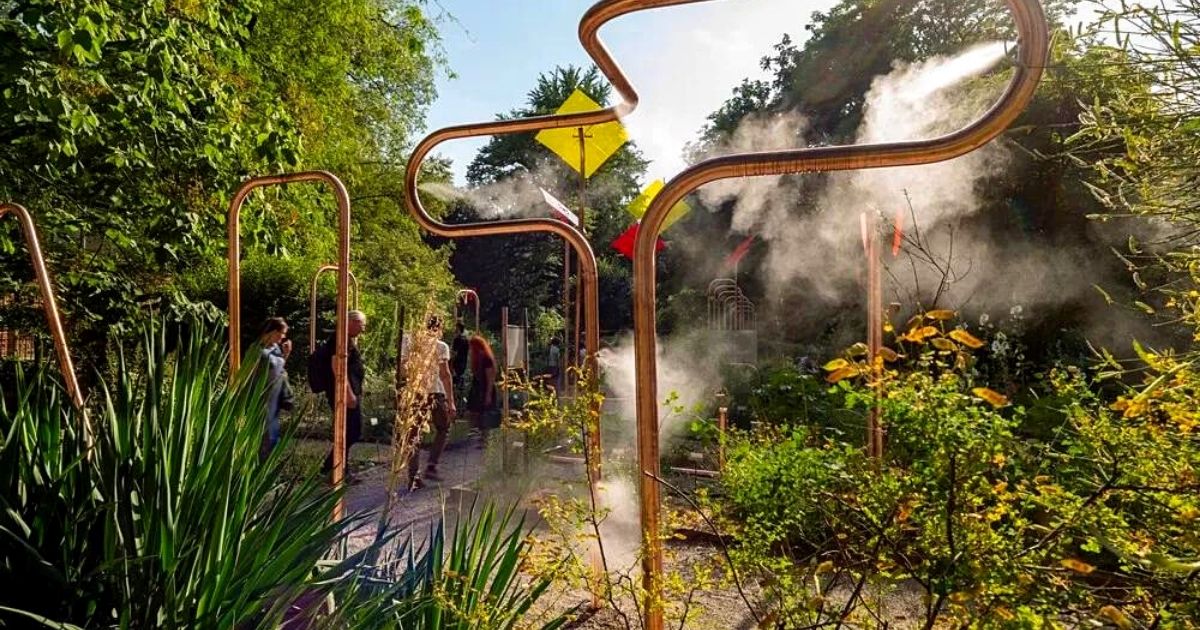 How Was the Botanical Garden in Milan Transformed Into an Energy Park?
Hint hint... it involves long hours of working with copper pipes and making sure everything aligns to work perfectly! As described by the masterminds behind this project, the botanical garden in Milan was transformed into an "energy park" by bending the copper pipes to create arches and sculptures that support solar and kinetic energy generation devices. As a result, this is what turned the botanical garden in central Milan into an "energy park".
Fact: The electricity that is generated by the copper pipes is stored with the help of a network of small batteries and used to illuminate the garden at night. This is truly a place to add to your travel bucket list if you're in it for energetical experiences!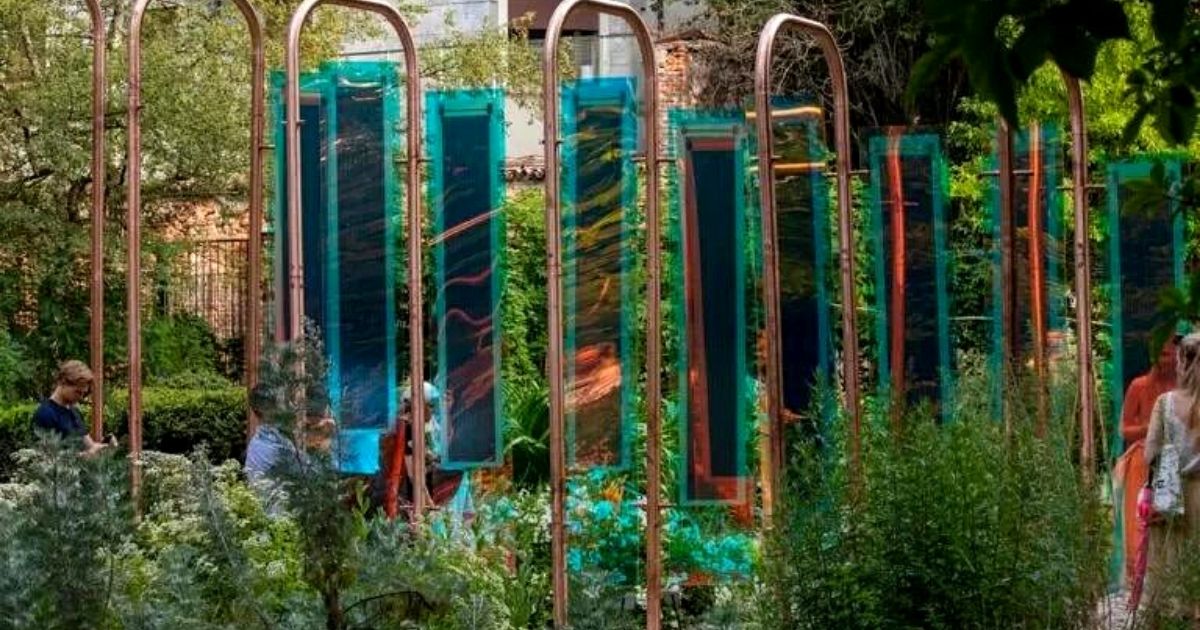 How You Can Feel the Energy
Architect Carlo Ratti, who created the design together with Rota, dared to innovate in order to showcase what a self-sufficient energy infrastructure could look like, with different sculptures working in different ways.
The real question is, what type of energy forms are displayed? Solar power, including organic photovoltaic (OPV) and luminescent solar concentrators (LSCs), as well as several forms of kinetic power. You're in for a surprise if you visit the botanical garden in Milan because you'll be able to move a carousel or turn a handle to produce light.
The Transformed Energy Park in Milan Comprises 6 Sculptures in Total
The incredible futuristic energy site is made up of six sculptures in total:
-Energy Carousel
-Garden Orchestra
-The Leading Logo
-Powering Vibrations
-Blinds in the Sun
-And Solar Garden.
As well as literally creating the lights and power for every evening, some of the installations are also used to cool the botanical garden down by the use of evaporative cooling. This is achieved by using water vaporizers that are activated by sensors to mist the paths when people walk past them.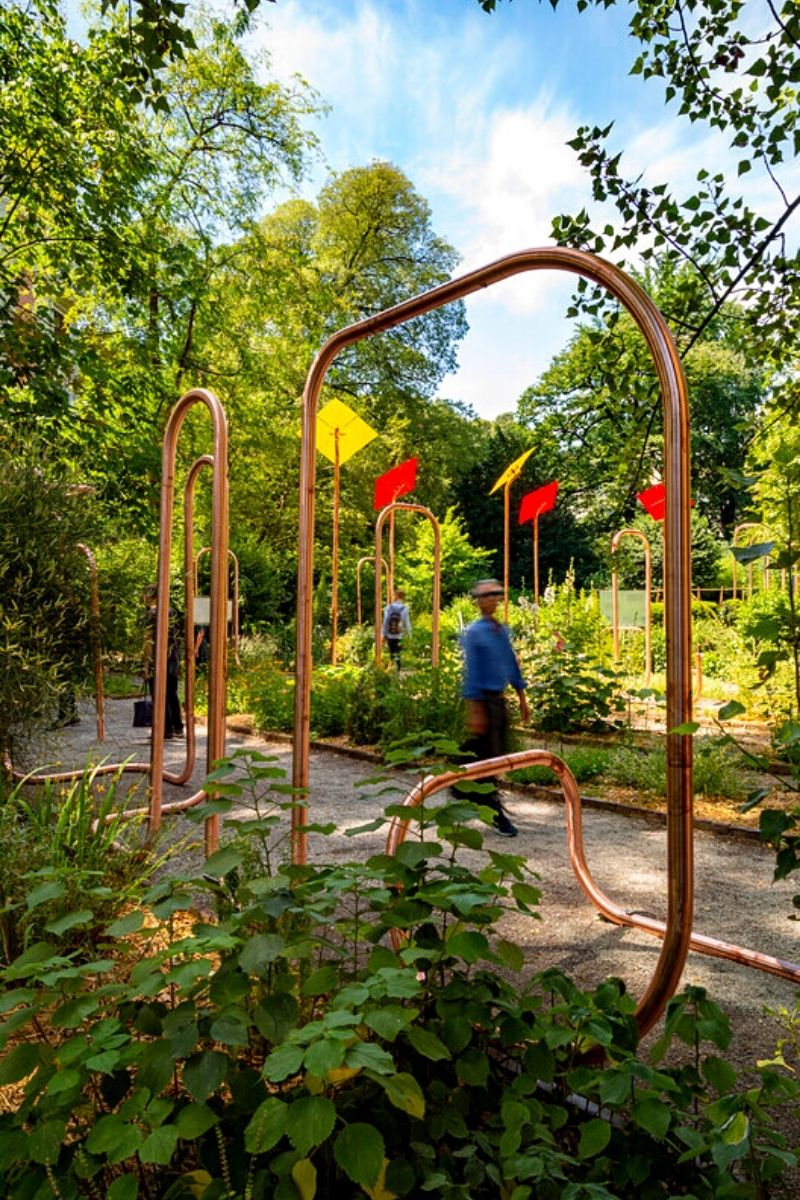 Educational Lesson Behind the Transformation of the Botanical Garden Into an Energy Park
The world is changing at a very fast pace, and so are the resources available. The educational lesson behind this initiative is amazing and both Carlo Ratti and Italo Rota have made it clear why we need to understand the cleaner and more sustainable energy options we have nowadays. Along the exhibition path, you'll be able to find technical devices whose specific purpose is to harvest energy, like the LSC panels. But even more importantly, you will get a sense of how objects from our daily life can potentially become tools to produce energy.
To learn more about the garden and everything it has to offer for you this summer, click here!