A Celosia Hand Disinfectant
When growing plants you'll have some form of waste, or as we call it residual material. Together with growers WPK and Ammerlaan-Sosef, breeder Royal Van Zanten decided to investigate the possibilities to re-purpose our Celosia Deep Purple residual material.
Back to Nature
Before the 19th-century natural plant dyes were used to dye fabric. Some plants have medicinal value, while others can be used as food. By finding a new purpose we can create a circular solution. During our search, we came in contact with VARTA (Valorisation lab Residue streams Garden & Arable farming). VARTA is conducting research into the useful use of 'corona' surpluses in ornamental horticulture and horticultural products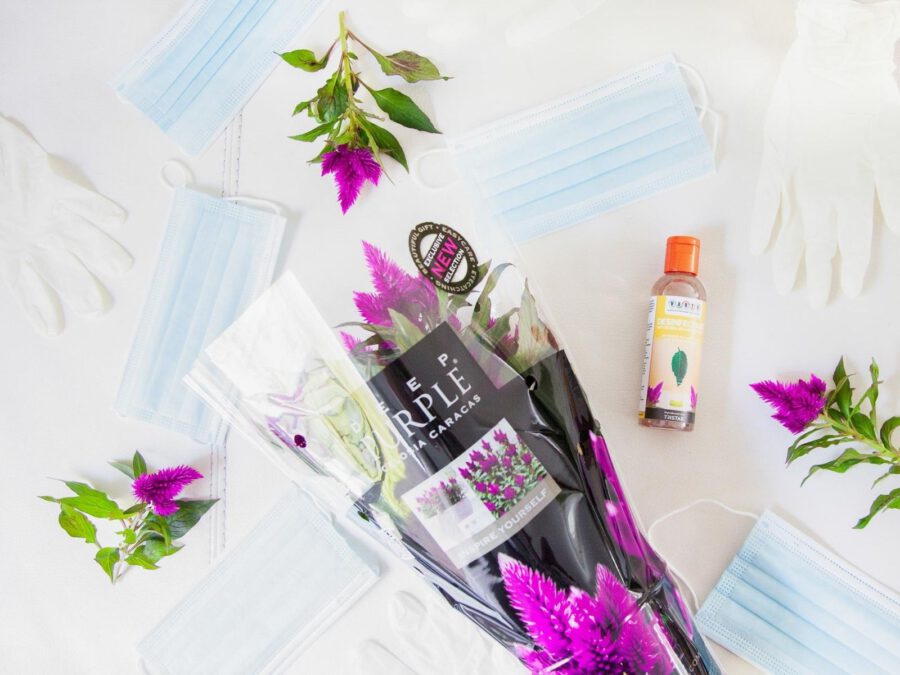 Finding a New Purpose, How Does it Work?
With the COVID-19 crisis, the development of disinfectants gained momentum. With the help of scientific literature, the lab identifies which substances are in which crop. This theory has to be tested because crops in horticulture are grown for a very different purpose. There is a chance that the contents deviate from the professional literature. Within a short amount of time, the researchers at VARTA succeeded in extracting a red-pink dye from the pruning waste of Deep Purple celosia plants. They were also successful in distilling aromatic laurel oil from the laurel trees. The R&D department of Tristar - the industry partner in this - contributed quickly and a recipe developed by the WHO was used for the disinfectant recipe. Put all these ingredients in the mix and you'll get a pink hand disinfectant with an amazing aromatic laurel scent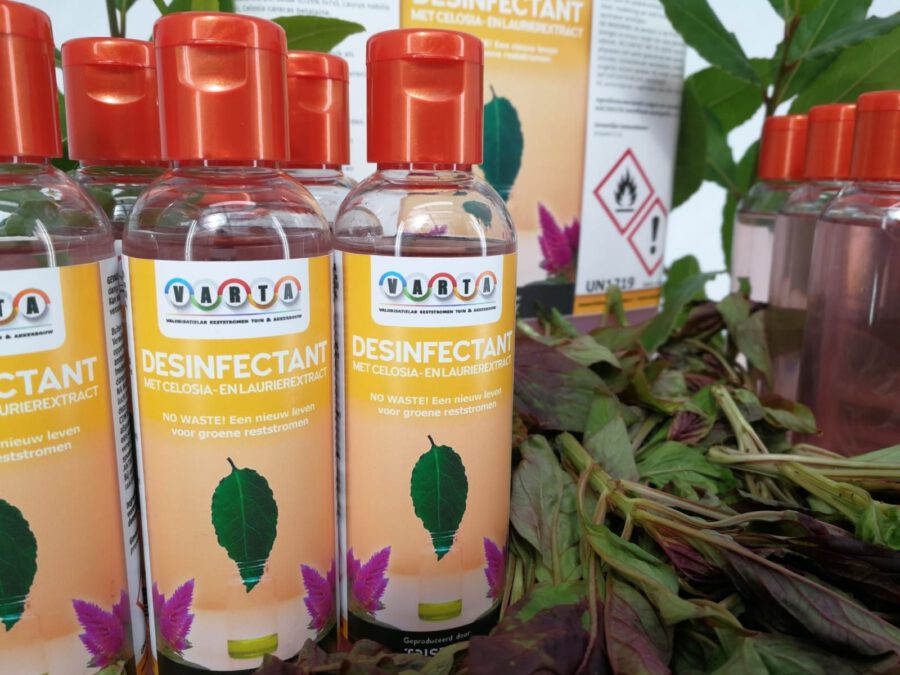 A Successful Circular Product
The Celosia hand disinfectant is a safe product that complies with the WHO guidelines, the laurel oil has caring and disinfectant properties that keep the skin soft. while the celosia gives a characteristic natural color that prevents unwanted confusion with other products. A very cool and unique product to place on your counter, you can sell small bottles to your customers. Or you can use the large professional package for your hand disinfection station when customers enter your shop