Kate Malone is a British studio potter, ceramic artist, and judge, along with Keith Brymer Jones, on BBC2's The Great Pottery Throw Down presented by Sara Cox. The artist is known for her large sculptural vessels and rich, bright glazes. With a career spanning thirty years, Kate is one of the UK's leading ceramic artists. She has developed an unmistakable and highly regarded style, evidenced by her unique, hand-made pots and intricately ornamented sculptures.
Ceramic Sculptures by Kate Malone
Observations of nature, particularly its fruits, nuts, and berries are the overriding influence in Kate's work. In addition to her exploration of nature, Kate has spent her career pioneering glazing techniques via research and experimentation in the chemistry of glazing. The sophistication of her glazes has led to some interesting collaborations with prominent architects and designers, working on inspiring public art projects in hospitals, schools, parks, and libraries.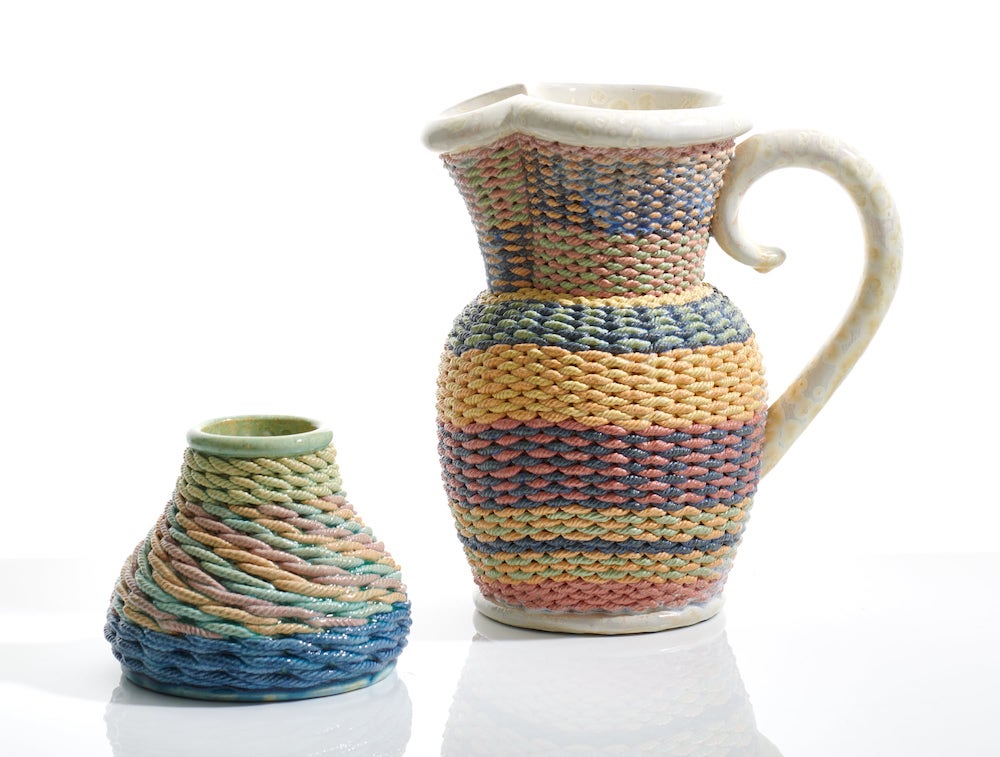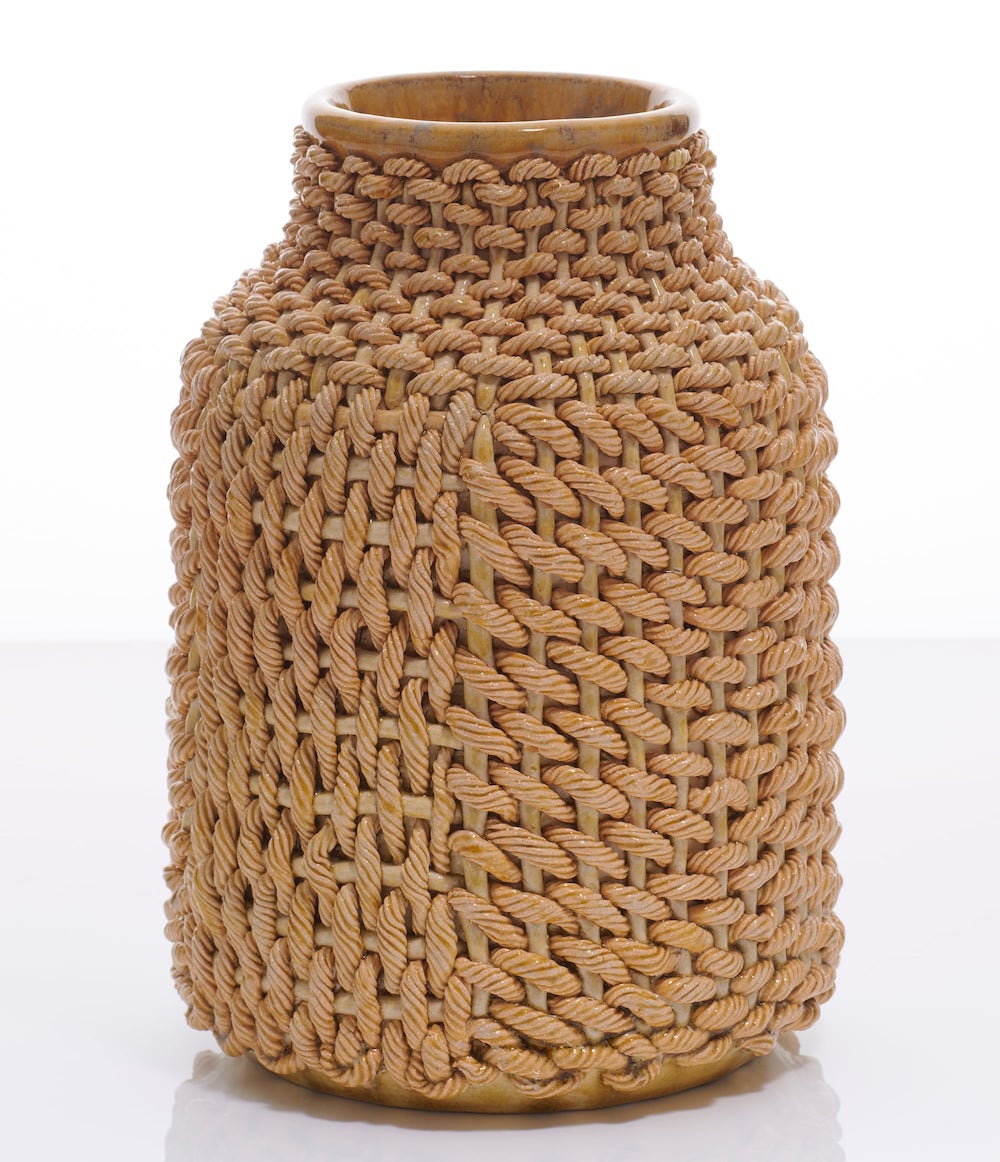 A Maker of Decorative Objects
Kate Malone was born in London; she studied at Bristol Polytechnic and the Royal College of Art. After graduating she set up a studio in London and has recently acquired a studio in the country. Malone is concerned with organic forms and her work is strongly sculptural. Her pots take on the forms of vessels and although her works look as though they should function, that is not their prime motivation for Malone sees herself as a 'maker of decorative objects'.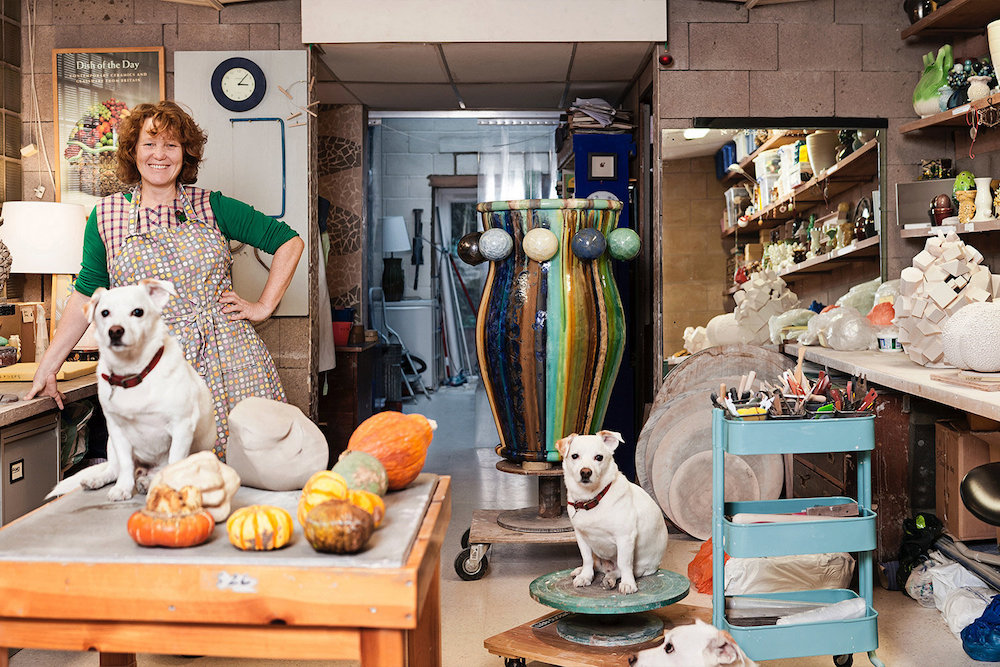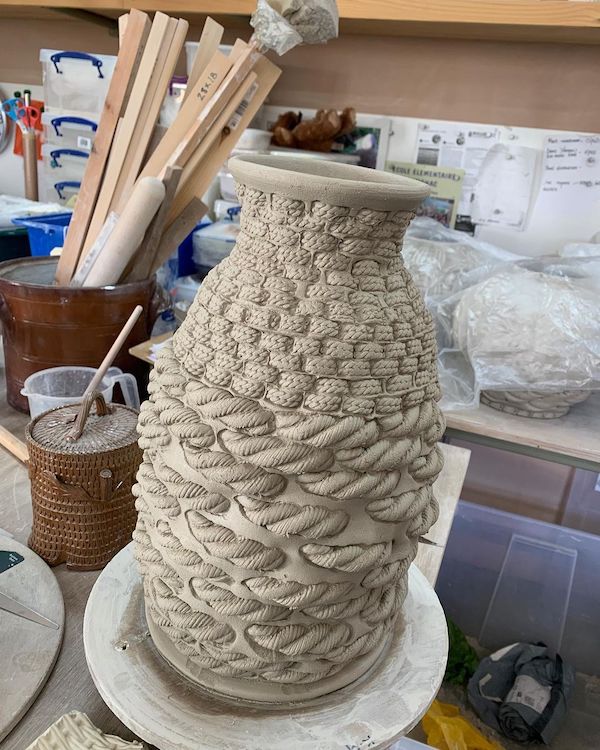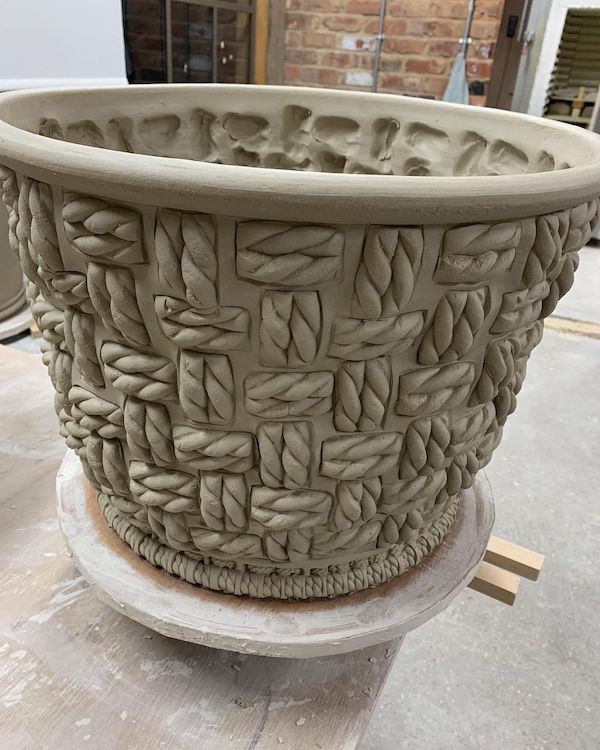 A Series of Woven Vessels
In her newest series of woven vessels, Kate Malone mimics the plaited texture of a basket. The vases are wrapped in rolled strips of clay that the artist threads through the small gashes on the surface of the pot. Long, vertical bars structure the braided effect, that wraps horizontally around each vessel.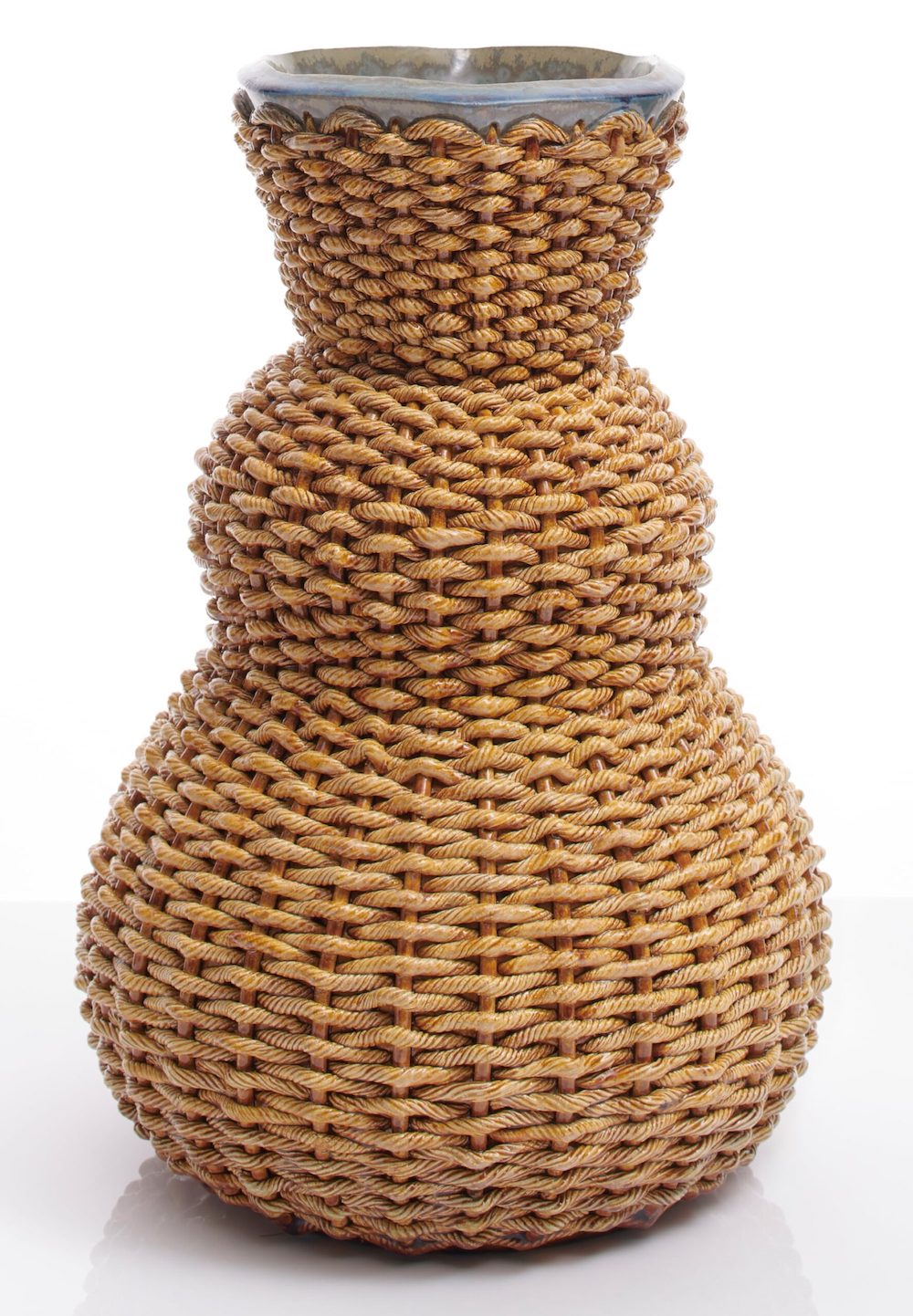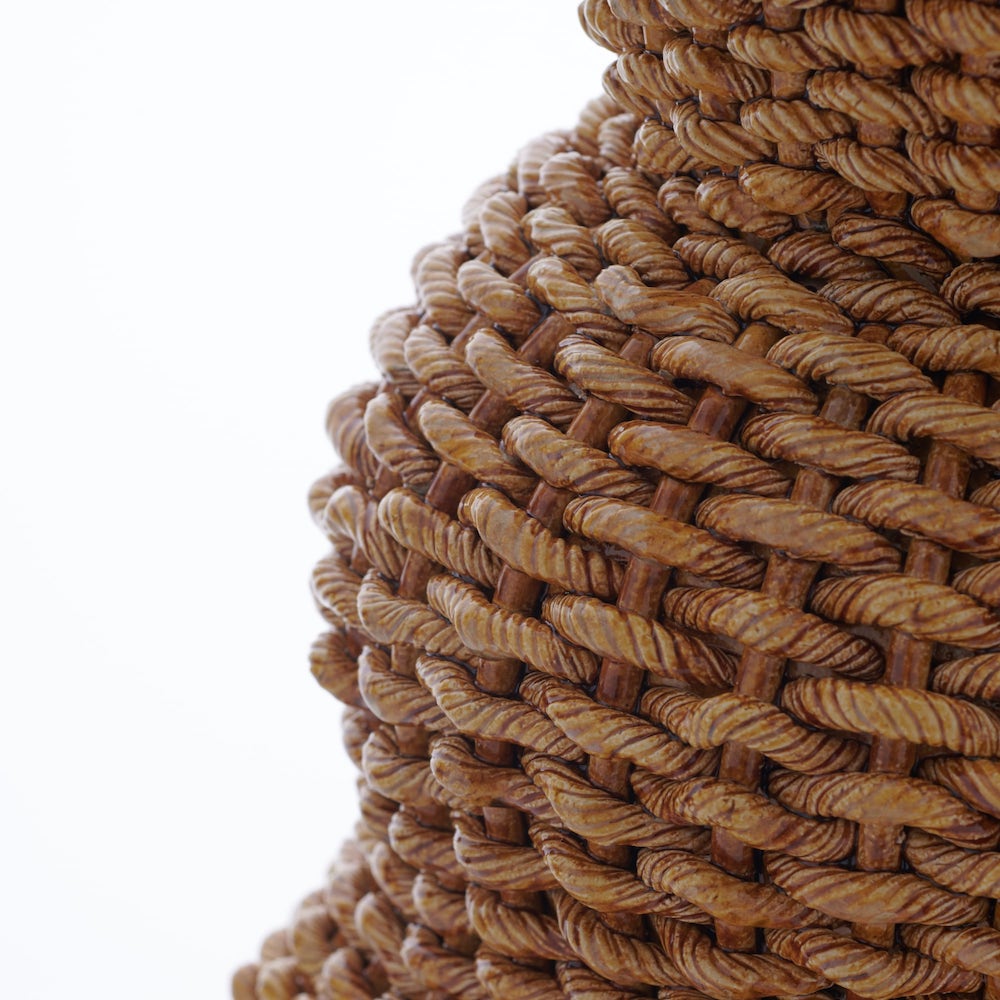 "Initially inspired by passementerie, baskets, and all things woven, for this series, I intended to imitate a woven surface on my ceramics. My practice is to create a core shape, then decorate the surface," she says.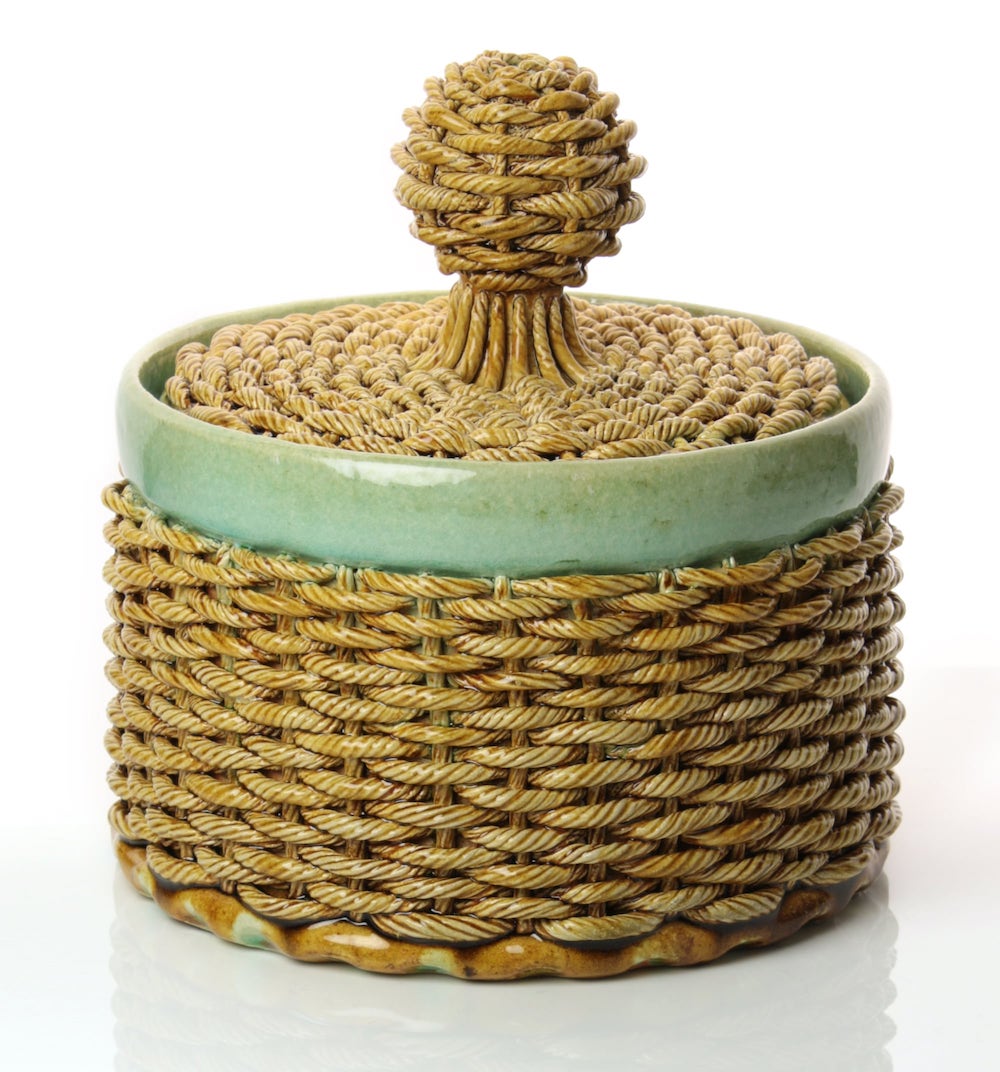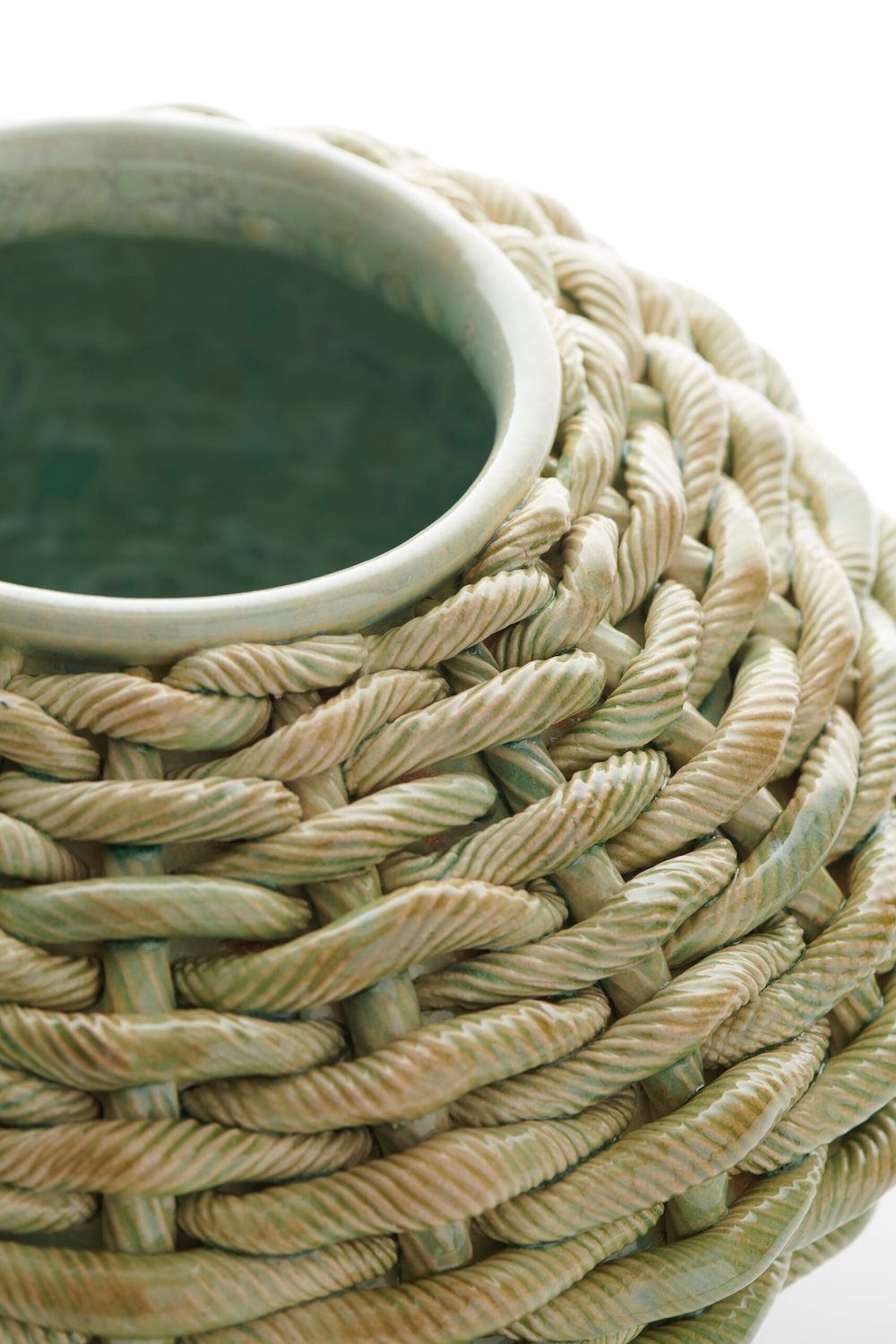 Nature As Inspiration
"Nature is my main inspiration…of the sea, the land and most recently the magma underground. I also look towards history, travel, and people for ideas and variations. It is frequently a 'melt' of these many factors that might all together inspire an idea."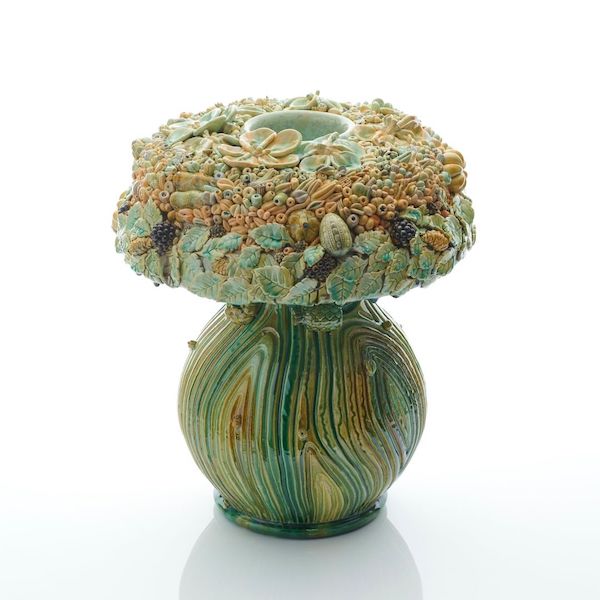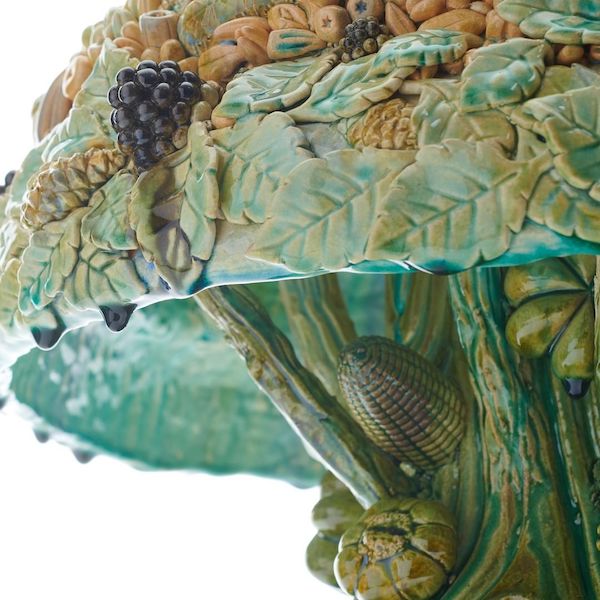 More About Kate Malone
Kate Malone has always endeavored to make her artwork accessible to enthusiasts of all levels and dedicates much of her time to sharing her skills and expertise. She frequently visits schools and her work has been studied as part of the National Curriculum for Art over many years. For more information and to discover her other works, visit Kate Malone's website.