With a legacy that spans back many decades, Chrysal is a main driving force in the flower and plant industry and worldwide market leader in flower food. Whether you grow, transport, sell, or simply enjoy the beauty of flowers in your own home, Chrysal has a tailor-made solution to keep cut flowers and potted plants looking fresher for longer. Chrysal aims to match the business needs of their partners with the enjoyment of the consumer: optimal floral and plant performance, and a better and sustainable business. Which occasion suits to show these goals better than a booth at the
IFTF exhibition
next November?
IFTF Exhibition
IFTF is much more than a face-to-face event.
IFTF
is the meeting place for the world floriculture trade. Its ability to promote world exports in the sector makes it the marketing hub for the whole group of professionals that make up the entire value chain while consolidating its position as the platform for innovation in the international flower market.
The next IFTF will be held from 3 to 5 November 2021 in Vijfhuizen, the Netherlands. It brings together the entire community on a platform that gives all its members the opportunity to stay connected 365 days a year. Chrysal will be present with their booth at this important event.
Chrysal at the IFTF
Chrysal is happy to announce they will be present at the IFTF with their range of products, of which three, in particular, will attract more attention from the visitors. Chrysal Arrive Alive® Eco, Bio-Based flower food, and Liquid Sachet on String.
The next IFTF will be held from 3 to 5 November 2021 in Vijfhuizen, the Netherlands. It brings together the entire community on a platform that gives all its members the opportunity to stay connected 365 days a year.
Chrysal Arrive Alive® Eco
One of the highlighted products of Chrysal at their IFTF booth is
Chrysal Arrive Alive® Eco
. Chrysal Arrive Alive® Eco is also nominated for the
Greenovation Award 2021
because it's the sustainable solution to keep flowers hydrated during transport. Chrysal Arrive Alive® Eco is an eco-friendly flower packaging that preserves the condition of cut flowers during transport. The flower wrap and bag are made from renewable resources and are fully compostable. Arrive Alive® Eco gives you the advantages of shipping flowers horizontally without the risk of water spillage. Florists can also offer Arrive Alive® Eco as an extra service to their customers: they can travel long distances or buy a bouquet a day early reassured that their flowers will arrive fresh.
The Greenovation Award 2021
is for the best sustainable product or concept introduction in the floriculture industry of the year. An international platform awaits the nominees and winners. The winner is determined 50% by the professional jury and 50% by the online votes of the professional audience. So
vote for the product or concept
you find most sustainable or special.
Bio-Based Flower Food Sachet
With the introduction of bio-based flower food, Chrysal is taking the next step in sustainability. From now on the 99% bio-based flower food will be available in all the sustainable packaging. All bio-based ingredients are from biological resources, such as plants. It contributes to Chrysal's goal to be 100% circular in 2040.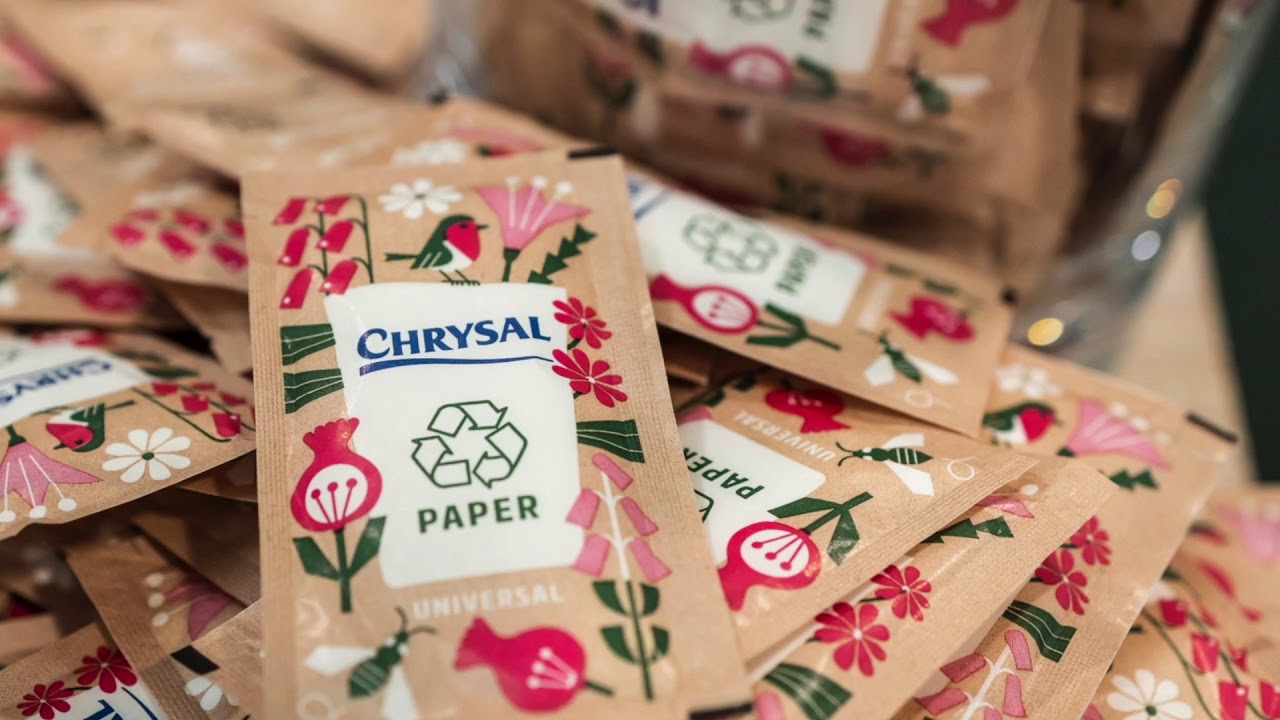 Liquid Sachet on String
Liquid Sachet on String is the only liquid flower food that can be attached automatically to bouquets. For this innovation, Chrysal worked closely together with Bercomex who developed the application machine for this concept. This total solution reduces production, storage, and transport costs and helps solve labor issues such as working in close proximity in relation to COVID-19. The sachets are packed efficiently in a special box that will help facilitate a machine speed up to 4.000 sachets per hour. In addition, this special packaging reduces the amount of cardboard required by up to 70% in comparison to our regular boxes. As a result, transportation volumes are reduced by up to 63% lowering transportation costs.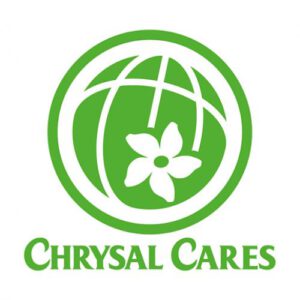 Many International Visitors Will Be Present at the IFTF
An important announcement was made by the Dutch government on Saturday 25 September about the end of social distancing measures and mandatory quarantines. Fully vaccinated travelers coming out of very high-risk areas are exempt from the mandatory quarantine. Everyone in the floriculture industry welcomes the further relaxation of measures. Relevant events in the Netherlands are made accessible again for all visitors. Know that all necessary precautions to ensure a safe and responsible event for all attendees are maintained by the organizers of the IFTF, in accordance with the exhibitors and suppliers.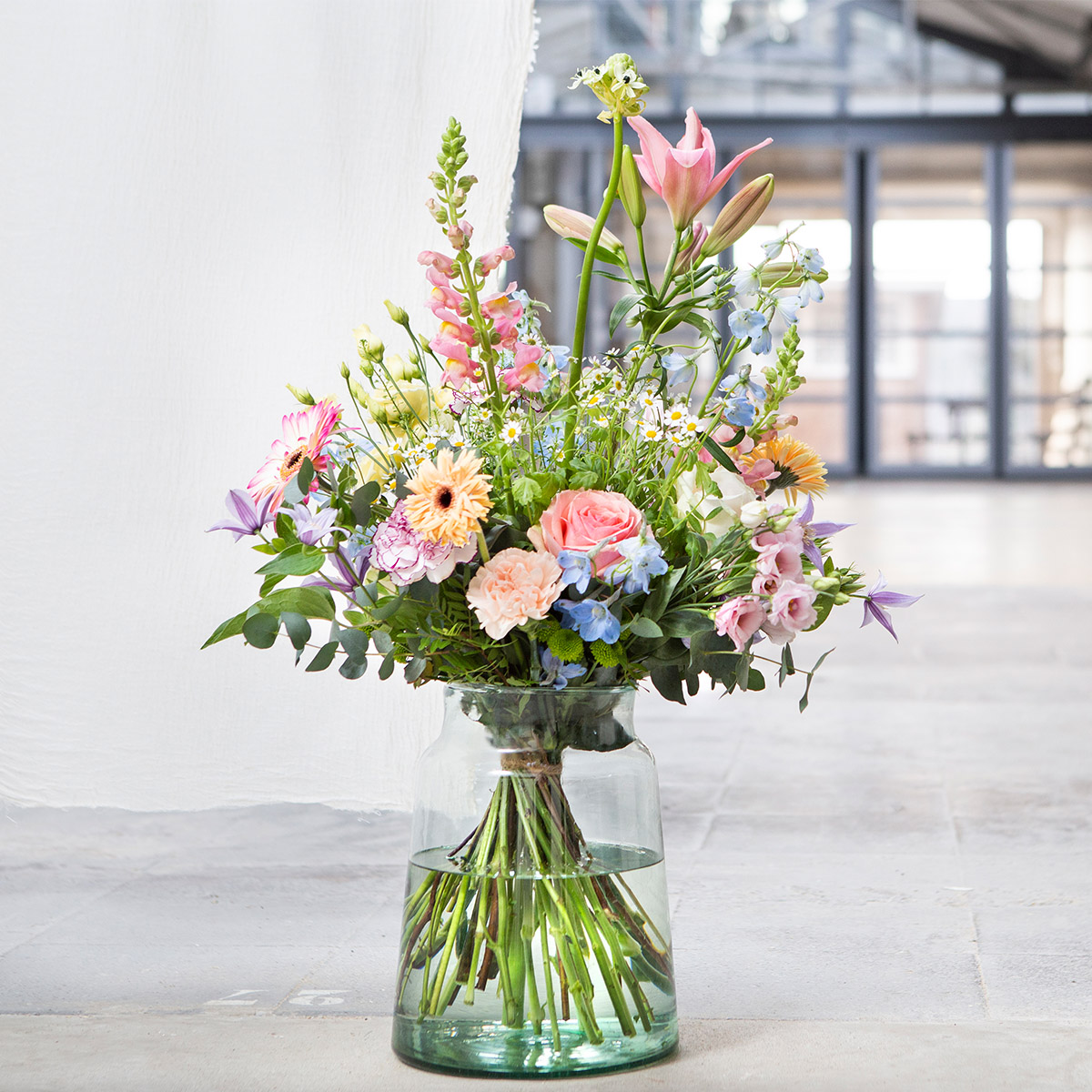 About Chrysal
Chrysal is a main driving force in the flower and plant industry and a worldwide market leader in flower food. Whether you grow, transport, sell, or simply enjoy the beauty of cut flowers and potted plants in your own home, Chrysal has products to keep them looking fresh for longer. Through more than 85 years of experience and innovation, a commitment to quality, and an ongoing search for sustainable solutions, we aim to meet our customers' needs – today ánd tomorrow. The result? Flowers and plants that last longer, happy customers, and, in the end, a more beautiful world. Chrysal. Nurturing beauty. Chrysal is present in countries that are of major importance in the flower and plant industry, either because of their grower areas (South America, Africa, Asia) or because of their market position in trade and retail (Western Europe, USA, and Japan). Currently, Chrysal has operations and close cooperations in 14 countries and production facilities in 5: Japan, Colombia, Ecuador, Kenya, and The Netherlands. Their distribution network spans all continents.