Circular Plastics
Circular Plastics has developed various sustainable circular packaging and transport solutions that make an impressive contribution to the ecology, in other words, the CO2 footprint, with less environmental impact and less one-off use of scarce raw materials.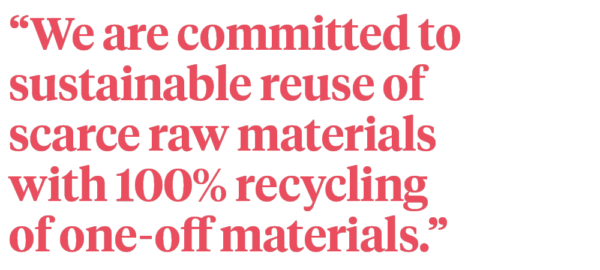 We introduce sustainable solutions since 2019 as an innovative standard in the integrated logistics chain of the international flower and plant sector within our vision of a Circular Economy.
We encourage reuse within a closed cycle where products are frequently collected, reused, and continuously recycled with modern upcycling techniques. We take our responsibility to avoid the use of scarce raw materials for one-way packaging and reserve these for a maximum of 100% for future generations. The 4 initiators and founding partners of Circular Plastics contribute five generations of know-how about collecting, sorting, and upgrading plastic materials, paper and carton.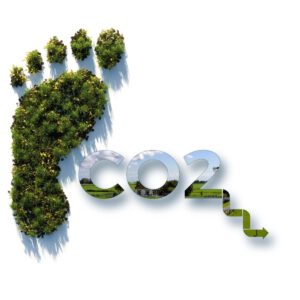 rPP-Coex (Recycled Polypropylene-Coex)
Circular Plastics has developed a new and innovative extrusion technique that can produce sturdy labels, pot covers, and trays from 100% recycled material. And fully recyclable.
"Many millions of labels and pot covers are used, particularly from the plants and garden plants sector, for which a circular solution has now been found."
The rPP labels can be easily welded onto the pot. An additional advantage is that the label has the same raw material as the jar and that promotes the recycling process so that you (and you) as an entrepreneur make a positive contribution to your CO2 footprint and the colony as a whole.
Crea Green
Our partner Crea Green has 30 years of experience in printing on plastics (PP, PET, and polystyrene). Leading garden centers, green wholesalers, and flower or plant nurseries all over Europe use the labels every day. We are happy to say the labels are now also available in rPP. For more about Crea Green, go to their website www.crea-green.com.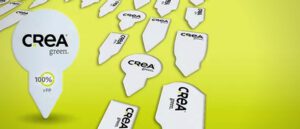 100% Recycled rPP Flower Foil - Recy Foil
Last year at the Trade Fair in 2019, Circular Plastics, in collaboration with Fresco Flowers, introduced the concept of 100% recycled flower foil. Fresco Flowers uses this foil at the clocks of the Royal FloraHolland Aalsmeer flower auction, thereby responding to reducing the one-time use of new plastic as much as possible. Because the foil is recycled, it is unfortunately not possible to make it 100% transparent.
"But the story behind it, that new foil can be made from old flower sleeves, is so strong that we dare to sacrifice transparency to some extent but retain the sustainable appearance. The foils are printed with organic inks and of course it protects the environment. And the products during transport."
In addition, the new covers work perfectly on the current machines of Fresco Flowers without any adjustments. Savings can even be achieved in the use of energy, which in turn has a positive impact on the CO2 footprint.
Our partner Broekhof (Koninklijke Paardekooper), a household name in the packaging world for flowers and plants, is the exclusive distributor of Recyfolie. Click here to go to their website: www.broekhof.nl
CircularBag - Collect Flower Foil Easily and Inexpensively
New at Broekhof is the CircularBag: an ideal, simple solution for all floricultural companies that unpack, repack or process flowers into bouquets and find it important that their plastic waste is reused in an affordable and responsible way. The CircularBag is a large plastic bag with a capacity of 200 or 400 liters for the efficient collection of plastic flower foil, flower and plant sleeves, and the shrink wrapping plastic around pallets and trolleys. A handy holder is available for keeping the bag open. The full bags go back to the Dutch flower auctions with your supplier, wholesaler, or exporter via the existing distribution network and are then recycled. Read this article on Thursd about Circular Plastics.
A Total Solution For Plastic Waste
Plastic flower sleeves and shrink wrap often end up in the incinerator. A shame, because this material can be recycled indefinitely. With the CircularBag you can easily collect your flower foil at any workplace. Your supplier, the carrier will take the full bags back to the Dutch flower auctions free of charge. There, Kras Recycling takes care of recycling and makes new, sustainable flower sleeves (the semi-transparent Recy foil) from your waste plastic.
For florists and Wholesalers
The CircularBag itself is also made from 100% recycled plastic. The CircularBag is THE solution for any company in the floriculture industry that unpacks, repacks, or processes flowers into bouquets. There are two sizes: the 200-liter "florist bag" and the 400 liters "wholesale bag". Use the handy holder - optionally with wheels - to keep the bag open for quick and easy filling.
Also Start Recycling
Order the CircularBags and the holder(s) from Broekhof or from your flower supplier and start collecting your used flower foil. In this way you reduce your plastic waste, you contribute to the reuse of plastics, and you make a visible, positive contribution to a better climate.
The CircularBag Makes Recycling Easy
-Easily collect flower foil at any workplace -Deliver full bags to your supplier or carrier free of charge -Avoid paying packaging tax -Your covers and foils are guaranteed to be recycled -You contribute to a closed cycle within the floriculture sector -Participation has a positive effect on your company
ECO FLOWERBOX / FECT®
The Eco Flowerbox / FECT is specifically designed for transport on Danish trolleys. It is the ideal and very versatile solution for packaging flowers and plants, such as the Phalaenopsis. The box is made of 100% recycled plastic, which makes it completely sustainable and circular.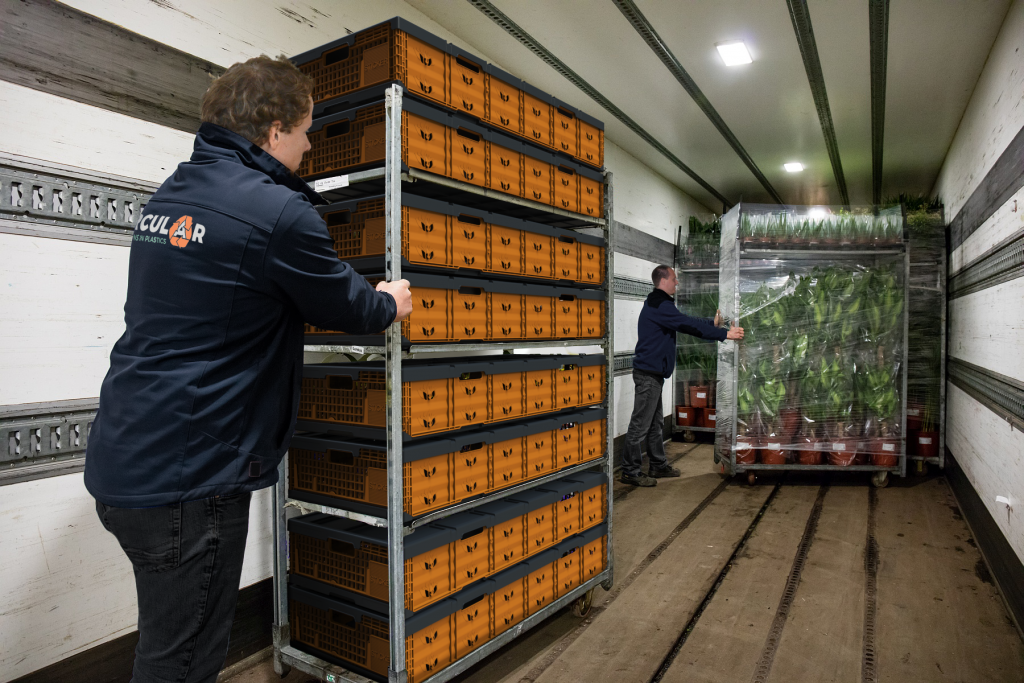 When the box cannot be used anymore, it is recycled again and a new box will be made by reusing raw materials. This is the best example of closed loop logistics. No more single-use cardboard boxes, but a fully sustainable solution!
Innovation By setting up a 'closed loop' with this product we can reduce your CO2 footprint. The Eco Flowerbox / FECT is even a step further towards sustainability than the objectives of the Plastic Pact.
---
PRESS RELEASE JANUARY 21 2021

Floriculture companies opt for sustainable and recycled plastic flower boxes

In June, the Eco Flowerbox / FECT will be taken into use by Heemskerk Flowers, Van der Plas Flowers and Plants B.V. and Celdomy. Circular Plastics has developed a beautiful and user-friendly reusable flower box with these three partners. The Eco Flowerbox / FECT is made from recycled raw materials and has a life cycle of 7 years. Johan Thans, director of Circular Plastics: "We are of course very enthusiastic that these major players in the floriculture industry have opted for our sustainable solution. In addition to all the technical highlights of the Eco Flowerbox / FECT, it is now also possible to have the sides, which are of course also made of recycled plastic, produced in the corporate identity color. Heemskerk as well as Van der Plas Flowers and Plants and Celdomy will soon have the recycled flower boxes in their own look that matches their house style. " For the launching partners of Circular Plastics, the commissioning of the Eco Flowerbox / FECT is in line with their mission to become more sustainable and thus reduce waste flows. The box is specially designed for efficient transport on Danish trolleys and is ideal for packaging flowers and plants. The box is made of 100% recycled plastic from floriculture, so it is completely sustainable and circular. At the end of the usable cycle, the box is recycled again and a new box is made with reuse of the raw materials. This is the best example of closed loop logistics. So no one-way cardboard boxes, but a sustainable solution! In addition to a nice CO2 footprint, a very attractive saving on purchasing costs has also been realized with a very short payback period of the investment within a year in this sustainable FECT box. Ecology and circular economy thus go hand in hand. The above three floriculture companies have opted for this sustainable solution because: Bert Heemskerk, Heemskerk Flowers: "The circular flower box was developed for a Danish trolley. Optimal loading in combination with other products / packaging such as plants. " Hans van der Plas, Van der Plas Flowers and Plants: "Based on our mission to be the sustainable partner for florists, the introduction of the Eco Flowerbox / FECT in the distribution chain of Van der Plas is a logical choice." Ron Fransen, Celdomy: "The amount of cardboard that we currently use is not really environmentally friendly and therefore really not responsible for the future. This initiative works in both directions, namely a reduction in the use of one-way cardboard and the reuse of leftover plastic. " Circular Plastics stimulates the reuse of plastic raw materials and products within a closed cycle. A European-wide collection system and the use of modern techniques guarantee continuous recycling and reuse of plastic in a closed cycle. To tackle this on a large scale, strong partners are needed so that sustainable solutions that enable the transition to a circular economy can be facilitated. Read more here about the Eco Flowerbox / FECT.
---
CIRCULAR ULUS Export Pallet
ULUS = Ultra-light and Ultra-strong. Plastic pallets are often produced from fully recycled plastic, such as the sturdy plastic caps from soft drink bottles. But Circular Plastics can now also produce a plastic pallet from 100% recycled sustainable HDPE raw material from flower auctions and supermarkets.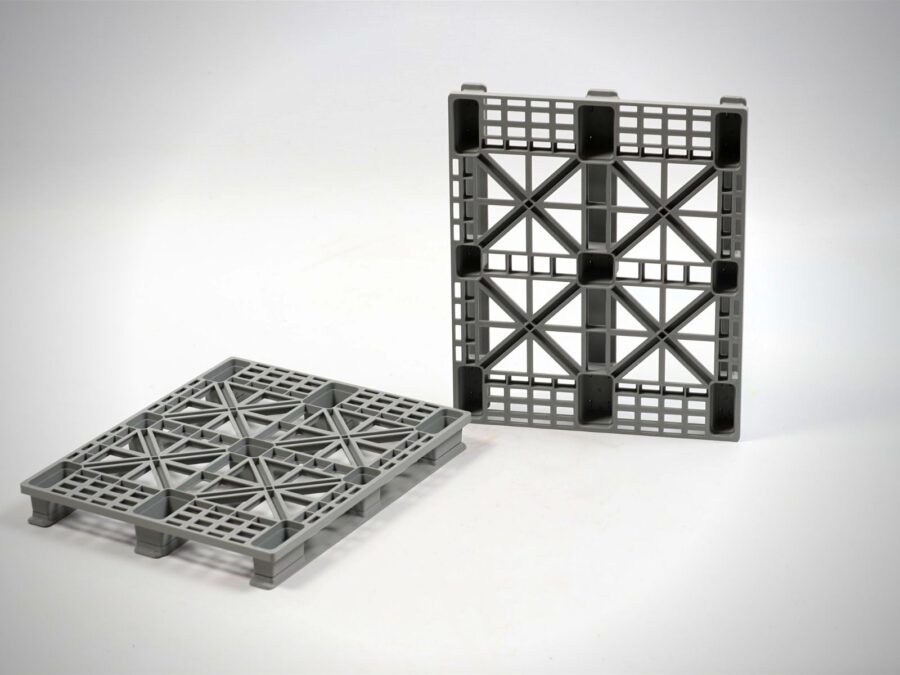 The pallet has the following key points
-100% recycled sustainable HDPE raw material from flower auctions and supermarkets -Innovative design with a ventilating open top deck for horticulture and 9 powerful supports -Nestable via the conical supports with 66% volume reduction in return transport and storage -ULUS = Ultra-light and Ultra-strong with a minimum own weight of 4-5 kg -Special design tailored to the dimensions of the air cargo plates for worldwide air transport -Unique barcode and QR code -As an option, 3 skids ensure optimum stability, especially with large loads -Dimensions of the top deck: 1,200 x 800 mm and 1,200 x 1,000 mm
Other benefits
-No need for special treatment against pests for export outside Europe -Meet the ISPM15 requirements -Do not absorb moisture -No risk of damage to goods by splinters or protruding nails -Easy to clean according to HACCP standards for the storage and transport of products in the food industry
Contact and Follow Circular Plastics
Circular Plastics Green Park Aalsmeer Japanlaan 5-7 1432 DK Aalsmeer, Netherlands Phone: +31 (0)297 380 300