What Makes a Magical Hydrangea so Unique?
The Magical hydrangea plants for home and garden are known to be extremely strong. With a little love and care, these robust plants will flower for at least six months. Did you know that the flowers of a Magical Hydrangea discolor due to the effects of daylight? The bright shades of the plant gradually change into a romantic, autumn-like glow in, for example, dark red or gray-green. The flowers can evolve into three to four shades of color in a flowering season. That's what we call a characteristic that makes this plant truly unique!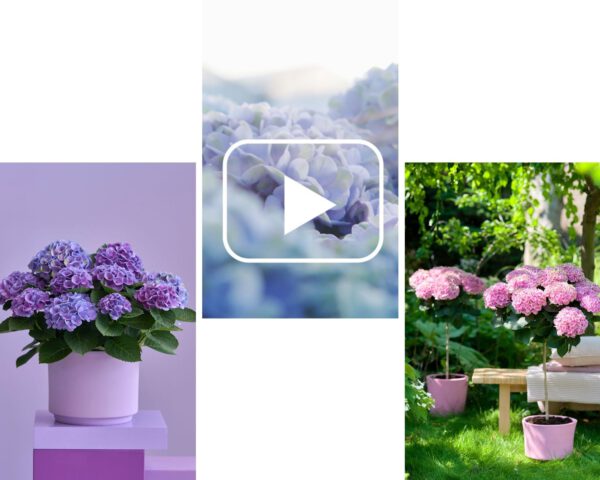 Nature's Biggest Gift
Nature is our greatest source of inspiration, and its stunning colors are enchanting. Colors that surprise, change, and ensure that no two days are the same. This gift of nature can be found in every one of the indoor and garden hydrangeas. Admire this natural beauty in our brand video that represents the powerful, eye-catching plants that flower for up to 150 days in ever-changing shades.
Indoor and Garden Color-changing Hydrangeas
The garden plants stay upright during heavy rain showers thanks to their sturdy branches, and the indoor hydrangeas are guaranteed to attract attention during a flowering season of 150 days. Read more about information for our buyers that are interested in including the selection of Magical Hydrangea in their product range.
Indoor Hydrangea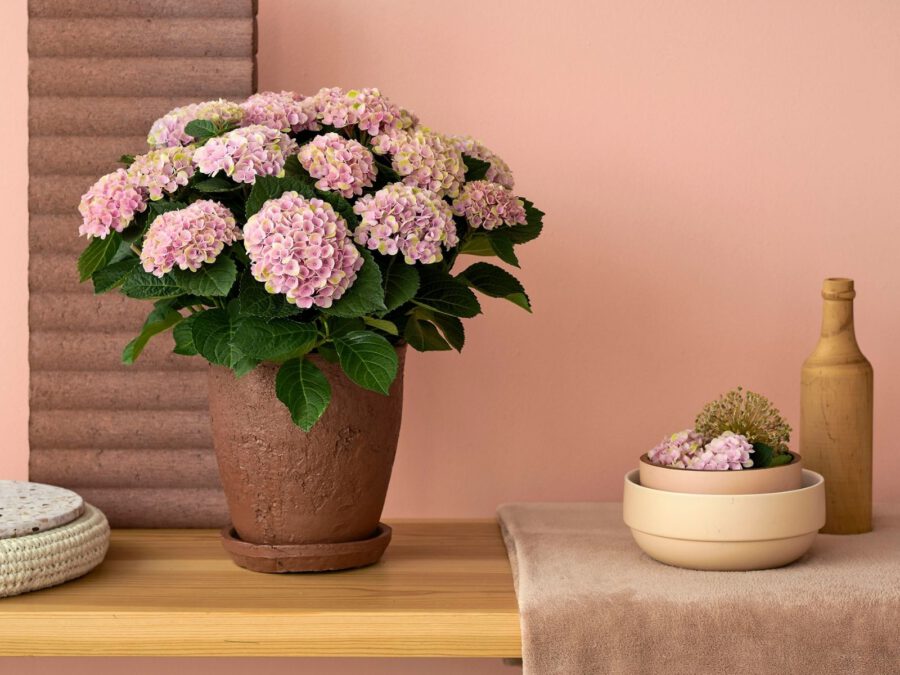 Nature Continues to Color
The Magical indoor hydrangea is a sturdy, long-flowering plant and requires less water than other hydrangeas. The flowers slowly change color to green with red edges.
View the complete range here (available from April 2021)
or get in touch with one of our hydrangea growers. As a buyer, are you interested in including the selection of Magical Hydrangea in the range? Mail us or contact one of our hydrangea growers.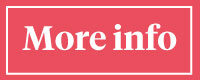 Garden Hydrangea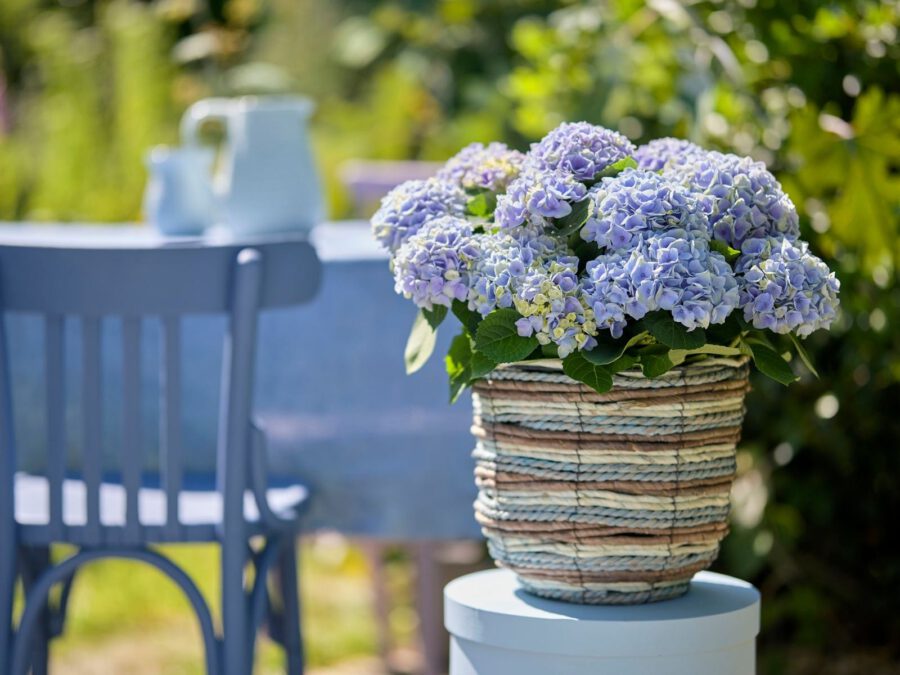 Not the Same Color Every Day
Its beautiful compact umbels change colors every day. Be enchanted by the garden hydrangea Magical garden hydrangea that consists of lots of small pink or blue flowers on sturdy branches. Within a few months, the sturdy flowers on the plant color to a beautiful deep red. View the complete range of
Garden hydrangeas
which are available from March 2021. As a buyer, are you interested in including the selection of Magical Hydrangea in the range? Mail us or contact one of our hydrangea growers.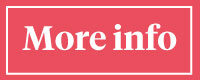 New! Magical Jewel
What's in a name, right? The Magical Jewel is the newest pearl in the Magical range. The flower of this compact beauty looks a bit like its big brother Amethyst. The overall appearance of the plant is quite different due to its compact shape and size. This variety will be available both as an indoor and garden plant from April 2021.
newsletter
to find out where to buy this latest Magical for next season.
New Product Appearance for the Magical Hydrangea
Magical hydrangea gets ready for spring! This spring, the color-changing indoor and garden hydrangea will exchange its blue pot and label for a beautiful green pot. With the new photography on the label, the brand creates an inspiring tone-on-tone overall picture. The new product appearance is the final phase in the implementation of the new corporate identity, which will also be visible on the shop floor from this spring.
Sustainably Grown Hydrangeas
All Magical hydrangeas are grown sustainably and socially responsible by European growers. The Magicals are wrapped in packaging materials that are recyclable or made from recycled plastic or bio paper. We work with the most passionate hydrangea growers in Europe. Together we grow Magical hydrangeas of the highest quality with love and attention. Curious to
know more
?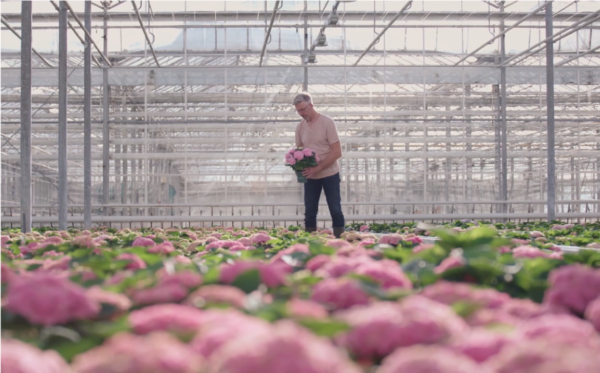 Help the Customer Decide with the Magical® Store Presentation
We help the customer decide in the purchase process. Research shows that the long flowering period and the changing color are characteristics that charm our consumers. That is why it is important to present the Magical hydrangea recognizable at your point of sale. Curious on how to visibly present the Magical Hydrangeas? Read more about the presentation possibilities of the Magical in your store.
Magical® Rainbow Presentation
The special characteristics of a Magical Hydrangea are presented best in a strong visual manner that draws attention, just like the plant. With the right communication in your shop, your customer is easily helped to make his or her decision. The rainbow presentation as shown in the above photo has generated more than 15% more sales at garden centers. Use it in combination with the Magical table edge to offer a complete presentation of the Magical hydrangeas. The material is of durable Forex, so water-repellent and colorfast. View the full range of Magical point-of-sale materials, which are available in different sizes, via the marketing portal.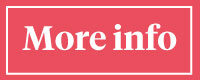 Matching Campaigns Throughout the Seasons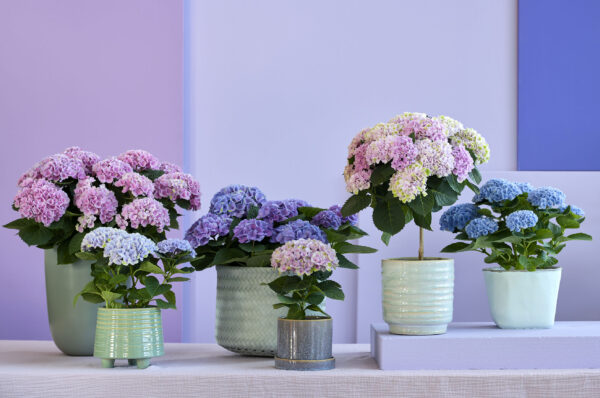 Sales outlets are supported in visibly presenting the Magical hydrangea. This is done by offering images, posters, and shop material during the season. In total there are four different campaign themes used to communicate with our customers. Looking for a new way to inspire your customers with Magical hydrangeas,
sign up
 for our newsletter.
Magical® Posters
Does your store corner filled with Magical hydrangeas need that extra touch of attention? Our poster display provides just that stylish finishing touch!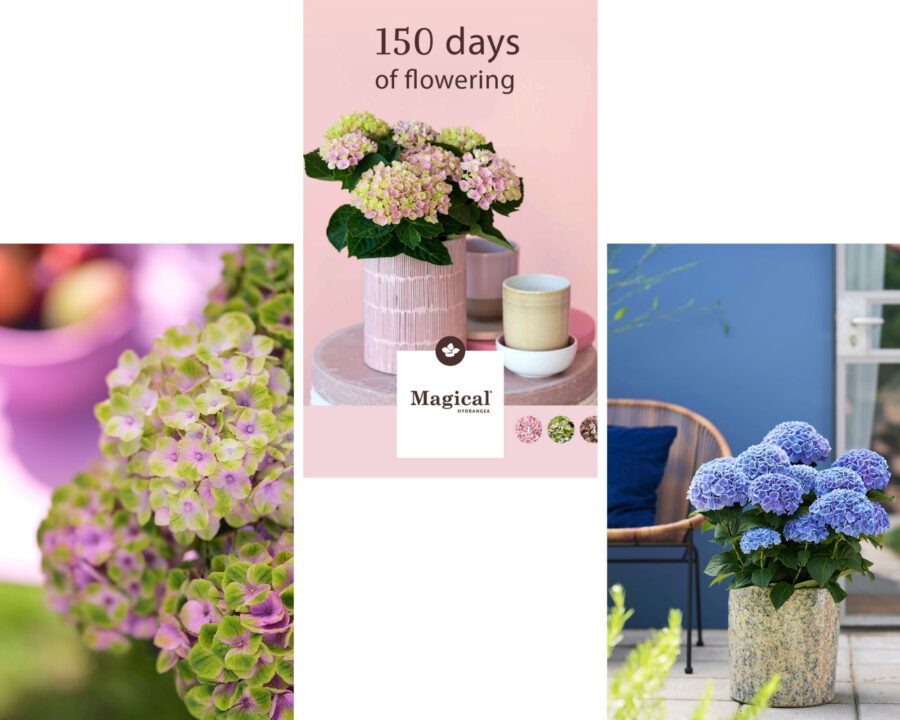 Contact Magical Hydrangea
Do you love hydrangeas as much as we do? Follow us on
Facebook
and
Instagram
and be inspired by the most beautiful images and the best care tips of our color-changing plants. Get in touch with Magical Hydrangea and its growers: