Not Only in Bunches
A bunch of fresh tulips brings spring into everyone's homes. Especially during this period of lockdown, all over Europe. Above all, the range of tulips is huge. No wonder, the popular bulbs are still the most versatile flowers in the world: from dark violet to bright red and sunny yellow to delicate pastel shades, cream and white - the color palette from which you can choose is enormous. Some varieties have even two or more colors. And, in the form of flowers, there is a lot to discover. In addition to the so-called simple tulips can be found, for example, Lily-flowered, tapered with petals rising upwards, Stuffed, which offer a variety of flower petals, or Parrot tulips, whose flowers are reminiscent of the fluttering wings of exotic birds.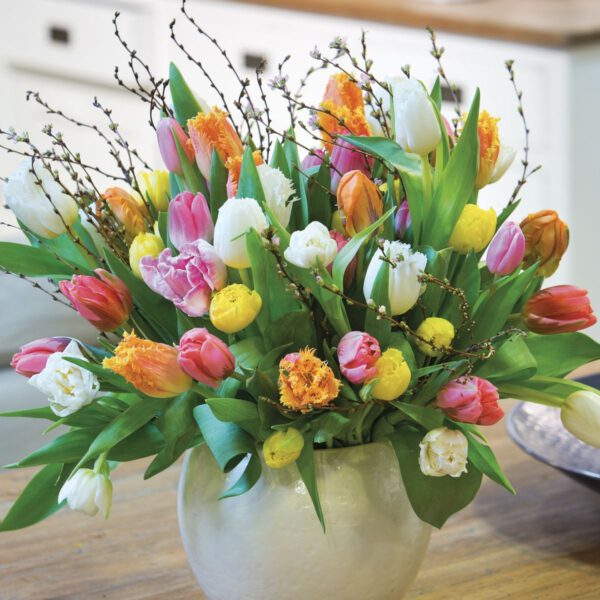 Fotocredits: Ibulb.
Create Harmony Despite the Differences
But not just in a bunch, tulips make a good impression. An eye-catcher is also obtained when the flowers are put in several narrow and bulbous glass or porcelain vessels, and placed side by side. These can be completely identical to - or significantly different in - size and appearance. Interesting, for example, is a mix of different flower vases altogether. It does not matter whether they are new or Any vase from grandma's basement or from a flea market shop. Around times, there are usually extravagantly shaped objects to be found from the 1960s and 1970s. For such a collection of vases to visually form a unit despite all the differences, the selected pieces should have at least one common characteristic: for all to have the same color. This usually creates a sophisticated look. Choosing for the selection of one color family - as pastel or different shades of green - is very tasteful. In the combination of multi-colored patterned vases, it is advisable to pay attention to the fact that at least one hue as a "thread" appears in a decor. If the look of the vases is a bit retro, you can tweak them with a new modern look quite easily, using some spray paint. Also, unused glass bottles of smoothies, wine or other beverages are well-suited for a flower arrangement with tulips. If these "alternative vases" are altogether gathered on a matching tray, the result is even more effective. The labels from old bottles can be easily removed with a swim in warm water.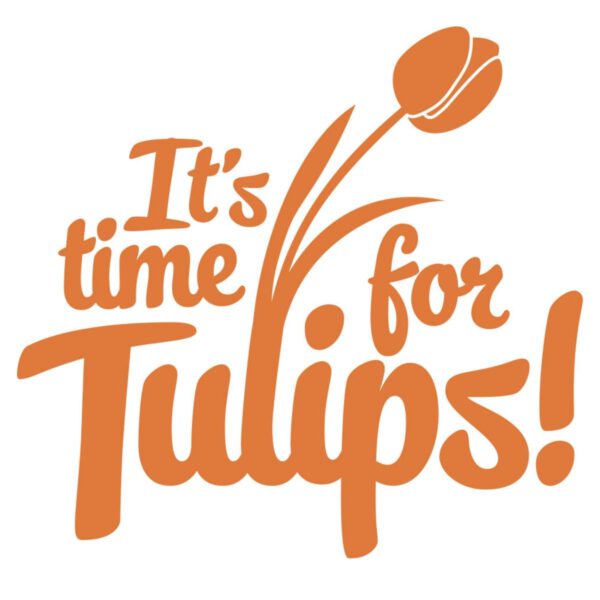 Mixed Tulip Arrangement
Depending on the size of the selected vases, they can only be styled with one single flower stem or several stems together in one vase. Once you have decided for the look of identical bottles or vases, the harmony is further emphasized by focusing on a single tulip variety. Such recurring symmetry exudes calm. Of course, a multi vase arrangement can be a mix of different short- and long-stemmed flowers. Tulips match quite excellent with other flowers of spring such as ranunculus and hyacinths, which are also available in many colors. And freshly cut branches of early flowering shrubs - such as ornamental cherry or quince - are ideally partnered up with tulips. Mainly because their many, very small buds form a nice contrast to the much larger tulip flowers. The spring classic is a combination of tulips and daffodils. What many of you do not know is that the combination of tulips and daffodils is precisely what makes sense in the coexistence of several vases. Daffodils usually create a slimy substance into the water from their stems, which can clog the pathways of tulips and leave them to wither faster.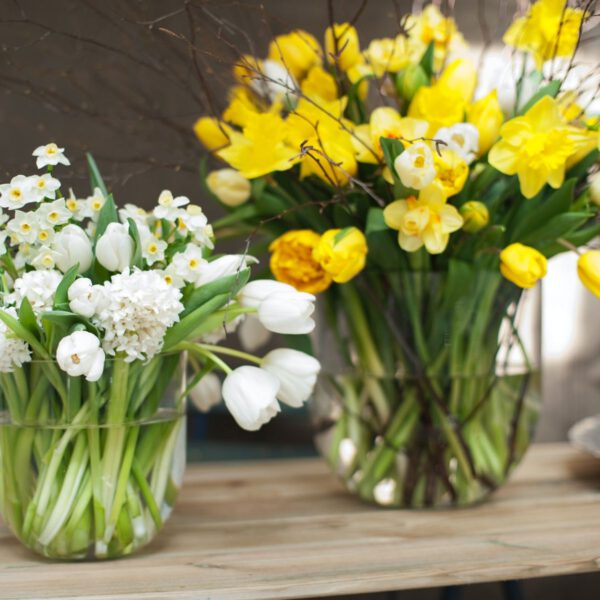 Fotocredits: Ibulb.
A range of simple vases combined with spring flowers allow you to create a new and wonderful home decoration in no time. You can't go wrong with these combinations and there are no set rules. In general: just try what matches well together and what has your personal preference.
About Tulpen Promotie Nederland (TPN)
The foundation is established by over 500 tulip growers/breeders and promotes the tulips worldwide. TPN promotes the tulip by organizing various promotional annual activities. The biggest event is National Tulip day on the 3rd Saturday of January, on which the Tulip season starts. See also online the websites https://tulpenpromotie.nl/en/ & https://tulpentijd.nl/en/ and of course on Facebook: Tuliptime & Instagram: Tuliptime.info. Fotocredits: Ibulb.