Connecting Lilies
serves you with a vast assortment of the best lilies from our established partner growers. Read our story, check our assortment, convince yourself, and connect to us for your speedy delivery of the finest lilies.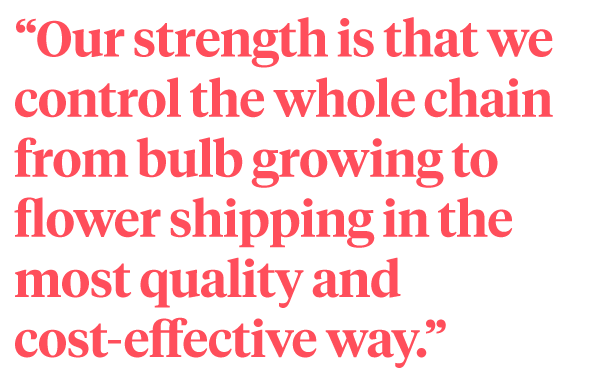 A Partnership Since 2000
Connecting Lilies
was established as a partnership in 2000 by CEO Otto de Ruiter. Otto is a third-generation lily bulb flower grower. His grandfather was one of the first in exporting flower bulbs, including lily bulbs to Japan. Otto's father chose to switch to solely growing lily flowers, in which Otto succeeded. Under the Connecting Lilies flag are currently grown
37 million lily flowers
a year.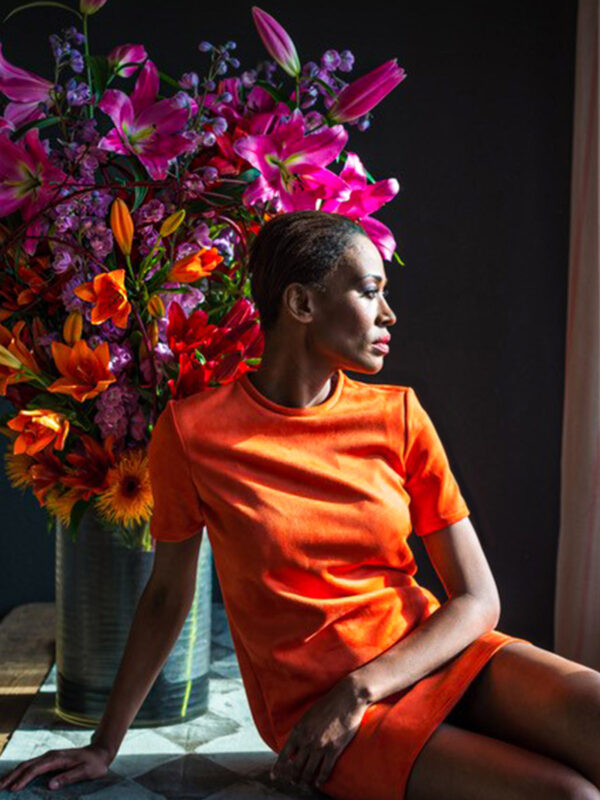 Artemis Lilies
The main farm is
Artemis Lilies
in Almere, Netherlands, where under six hectares of glass about 7.5 million Oriental and OT lilies are grown each year under the most professional circumstance. Everything is grown in bulb crates with a closed cycle of reusing the soil in which the bulbs are grown by steaming after each growing cycle. With state-of-the-art artificial lighting and heating with larger bulbs, we grow high-end top-of-the-line LA and Oriental lilies. Watch this 1-minute film about Artemis Lilies:
Varieties by Artemis
• Several varieties are
exclusively grown
by
Artemis Lilies
like the pink variety lily Joop • We grow further in white lilies Premium Blond, Ice Wonder, Vestaro, and Santander • In pink we grow lily Pinn Up, Maldano, Virunga, Labrador, Notting Hill, and Peter Schenk
Nurseries in the Westland and Spain
Furthermore, we have our
Connecting Lilies
farm in the Westland, where under 13 hectares of glass about 30 million OT, LA, LO, and Asiatic lilies are grown each year. For spring this is enhanced by lilies grown in
Spain
due to better climatical conditions during the Dutch winter. Watch Otto de Ruiter's video journey where he shows and talks about several parts and locations of the Connecting Lilies processes:
Varieties by our other growers
• In Longliflorums we grow lily White Heaven, White Ocean, White Triumph, and Fredo • In LA white we grow lily Albidona, Ercolano, Richmond, Litouwen, Scansano, Nova Scotia, and Rodengo • In LA yellow we grow lily Lentella, Tenno, Beau Soleil, and Nashville • In LA pink we grow lily Brindisi, Palena, Four Queens, Paciano, Tirreno, Zanella, Indian Summerset, and Lexington • In LA orange we grow lily Caesar's Palace, Mc Carran, Pomonte, Eremo, Honestly, and Sunderland • In LA red we grow lily Corleone, Pokerface, and Hardrock • In Oriental/OT pink we grow lily Carbonero, Imperato, Catemaco, Fenice, Peter Schenk, Tarango, and Tiber • In Oriental/OT white we grow lily Forever, Saronno, Ice Dreamer, Santander, Moscou, Pathos, and Helvetia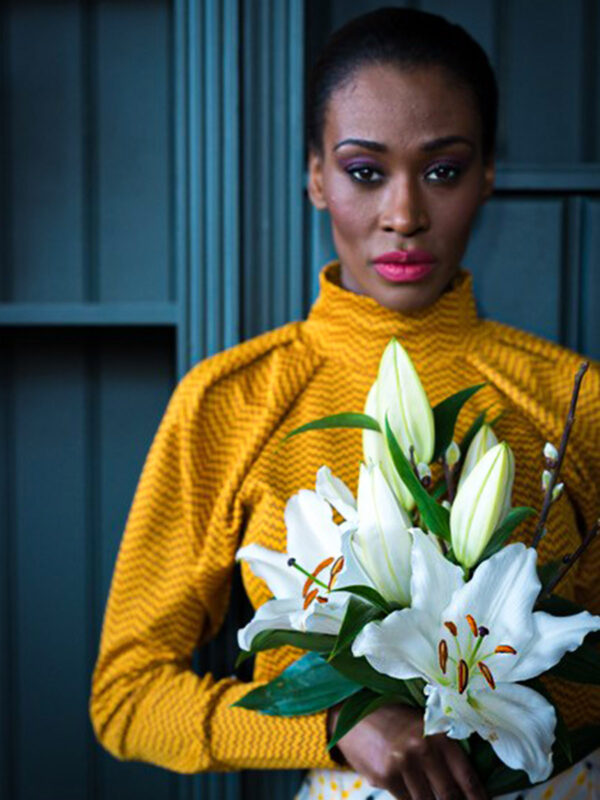 Serving the European Market
Our current successful market is mainly Great Britain, but we are now looking to expand our market to Europe as a whole.
With our full line of lily varieties, we can service both the mass marketer - who is looking for volume, consistency, and price - as well as the high-end retailers. With minimum weekly orders being one pallet or Danish Cart, special orders can be received within 24 to 48 hours after cutting, grading, and packing by refrigerated truck - either in a dry pack or a wet pack, whatever your desired specifications are.

Our strength is that we control the whole chain from bulb growing to flower shipping in the most quality and cost-effective way. No auctions, no brokers are involved!
With looking a year out, we can plan your campaigns to your specific needs down to not only the colors but also the varieties and packing conditions you wish ready for "point of sale". As traditional as the bulb growing in Holland is, just as flexible and forward-thinking
Connecting Lilies
will work with your company to plan and execute your future orders in the most effective way. Watch this 1-minute Connecting Lilies company presentation:
Connect with Connecting Lilies Today
Connecting Lilies B.V. Bagijneland 8A, 2691 NC 's-Gravenzande, Netherlands Phone: +31 (0)6 46 82 69 33 Email Henri:
[email protected]
Email Otto:
[email protected]