If you had to remember one thing from the interview with Flower Circus director John Elstgeest about COVID-19 it is this: "Storytelling helps everybody to sell their products. There are so many great stories about the flowers itself, and how they are grown." We all will need a lot of great storytelling, now and in the future, to keep everyone in an around our beautiful business aware of the power of flowers and plants.
In which country or region is Flower Circus active?
Flower Circus is normally traveling all over Europe and Russia.
Can you describe your customers in general? What do they get as a service?
Flower Circus is traveling to wholesalers, exhibitions, and trade shows to inspire, inform and entertain the flower industry with their Flower Magicians.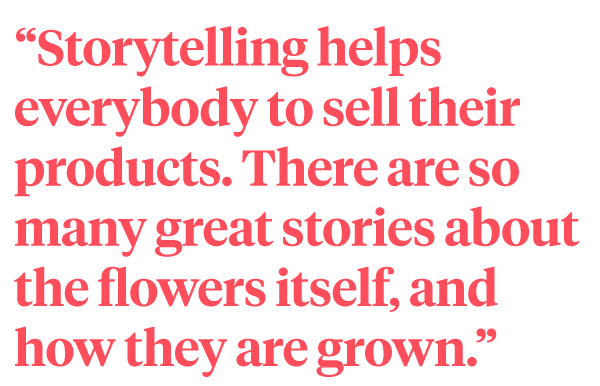 Have you been open or closed since the (partial) lockdown in your country?
We had to postpone all our shows and exhibitions which were coming up. So physically we are not traveling. Luckily, we can still do our work online.
How do you get information these days about the floral industry?
Every day at 15.00 CET we have our Flower Circus Talks on Facebook. During these Talks, I am interviewing people in the flower industry from all over the world. In this way, not only I get informed and inspired by all those people, we share this with everybody as well.
What barriers do you face at the moment of running a successful business?
Not just at the moment, but in general, we see a lack of communication between all the parts within the flower industry. Growers and breeders are introducing new varieties or new concepts, but this - most of the time - doesn't reach the wholesalers and florists. It happens the other way around as well that information from florists and wholesalers doesn't reach the growers and/or breeders.
How do you plan to overcome these barriers?
This is why we started Flower Circus: To tell the stories of growers and breeders and to also pass on the passion they have for the flowers. Storytelling helps everybody to sell their products. There are so many great stories about the flowers itself, and how they are grown.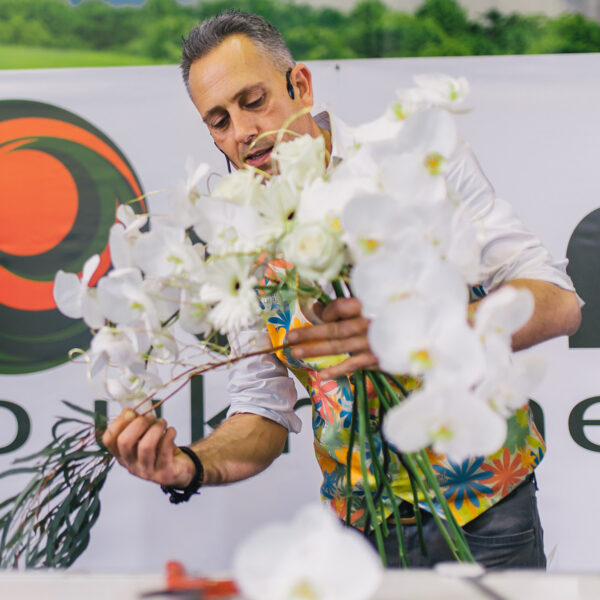 Which inspiring new initiatives have you seen in the industry - or were started by you - since COVID-19?
What I noticed is that there are so many new ideas. What I see is that the people who got creative were quickly up their feet again after COVID-19 struck their business. Companies who made a webshop overnight, people coming together to send out a message like #flowers4oxygen and Let Hope Bloom. A tulip (Stay Strong) baptized in honor of all the healthcare workers. Or a weekly flower menu to make your own bouquet/arrangement at home. These are just some of the ideas because I have seen and heard so many more ideas. We ourselves had time to finally work out our ideas that we got during our shows: we started with the daily Flower Circus Talks, and Friday the 15th of May we will have our first live online flower show.
How important is it for you to lift each other up in these times and what does that mean for you and the bond with your colleague-professionals and business relations?
It is a difficult time for everybody, now even more than before we should realize we need each other. A florist is nowhere without flowers and the other way around. And don't forget about the exporters, forwarders, importers, and wholesalers, who are doing everything in their power to get the flowers in the right place at the right time.
What do you think is the biggest issue in your segment/profession of our sector at the moment, from your perspective?
The fact we can not travel to do our shows at wholesalers, exhibitions, and tradeshows.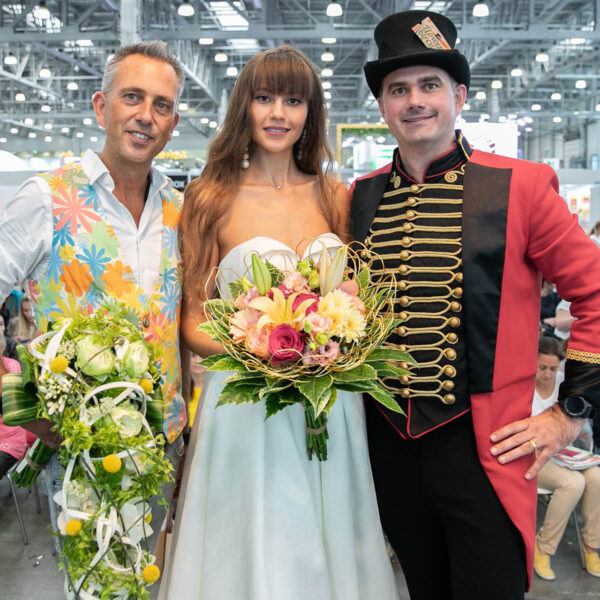 How will COVID-19 affect your future storyline?
Even more than before we will combine our on- and offline business.
Can you walk us through the immediate and expected (long-term) consequences of this crisis?
Globally flower sales are down. Hopefully, the market will pick up when markets open up again. This will not be easy, people have lost or will lose their jobs. Important is that we send out the message that flowers are the most affordable gift out there, and that flowers and plants give people comfort. There are so many studies out there that prove that flowers and plants have a positive effect on people's (mental) health. This is a message we should send out as an industry!