How is Florida, Quito, and Cotopaxi Based Jet Fresh Flowers Coping with the Corona Outbreak?
Jet Fresh Flower Distributors® is what they themselves call a one-stop shop for all wholesale flower needs. Import and distribution. In Miami they host a sales facility close to the airport. Here you can also find their cash & Carry which supplies wholesale flowers by the bunch locally to the floral trade including wholesalers, event planners and more. Jet Fresh is also managing their own rose farm in Cotopaxi, Ecuador. And they have a sales and office in Quito, also Ecuador.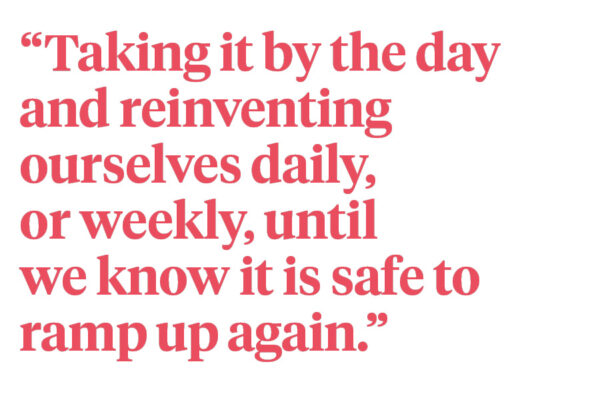 Jet Fresh company owner Michael Black is interviewed.
Have you been open or closed since the (partial) lockdown in your country?
In Miami, our main facilities remain open with a small skeleton crew. Everyone at the warehouse is wearing safety mask, gloves, etc.  Most of our sales and accounting is working from home. The Cash & Carry has been closed for employee and customer safety reasons by order of the mayor. In Quito, our sales office is closed, everyone is rolling from home. The Farm in Cotopaxi is being maintained by around 40% of the normal workforce. Unfortunately we are not harvesting for export, it's just maintaining the plants. You can read Ashley's blog about the farm here. Unfortunately many flowers are being discarded.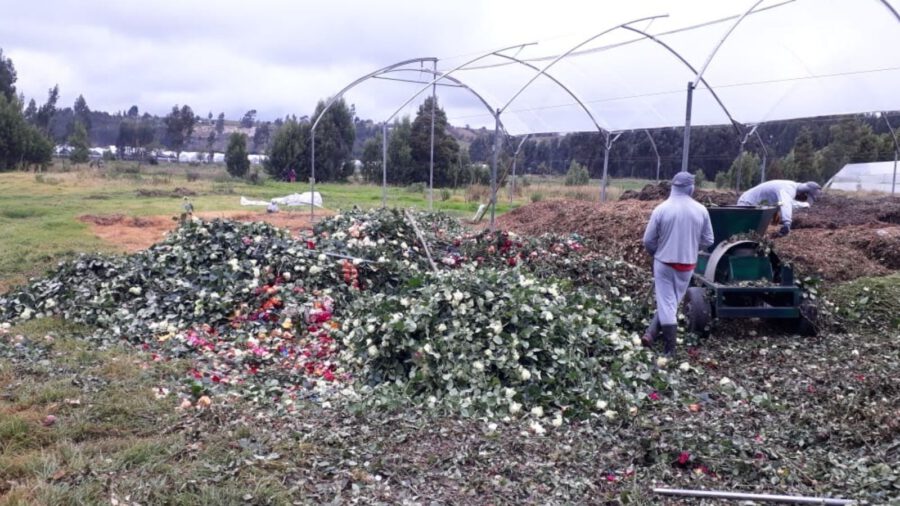 How do you get information these days about the floral industry?
I talk to many people by phone, receive lots of emails, and of course by social media.
What barriers do you face at the moment in running a successful business?
For me this is a high risk to start speculating, just a small amount of our customers are able to work, to buy and pay. We have really been knocked down to our knees and need to find new ways to stand back up. It's not easy.
How do you plan to overcome it?
Well, working with my customers. My suppliers. And then together helping each other the best way we can. Taking it by the day and reinvent ourselves daily or weekly until we know it is safe to ramp up again.
Which inspiring new initiatives have you seen in the industry - or are started by you - since COVID-19?
I have not seen any new initiatives that stand out. However, my company has been working hard to let the industry -and the stranded brick and mortar retailers that we can help- bridge the gap until the local wholesalers can re-open.
How important is it for you to lift each other up in these times and what does that mean for you and the bond with your colleague-professionals and business relations?
This is the most important thing. This COVID-19 issue has caused many to be demotivated and depressed. I would help anyone who asked me. If I can. Also see my video which I posted on Facebook. https://www.facebook.com/JetFreshFlowers/videos/647697439360407/
What do you think is the biggest issue in your segment of our sector (being a florist, grower, trader or breeder) at the moment, from your perspective?
In the end, the biggest issue is finance and cash flow. Companies should be able to survive. From the top of the chain, the grower, to the bottom, the retailer. And, of course every segment in the middle, including logistics and transport.
What is the story behind your business and how will COVID-19 affect your future storyline?
I think it will be just one more chapter in my 40 years of failure and success in the flower business. Nobody really knows what will happen, there's no playbook, we need to keep grinding and fighting through. I know I have the best team the best customers and the best suppliers in flowers. I know we can do it together. You can visit the Jet Fresh website here:
http://www.jetfreshflowers.com/