How is Lisbet Riesterer from Belgium Coping with the Corona Outbreak?
Lisbet's shop is situated in Mechelen, Flanders, Belgium, in the city's periphery and alongside the main road. Read this interview with Lisbet to see how she is coping with the COVID-19 outbreak in Belgium.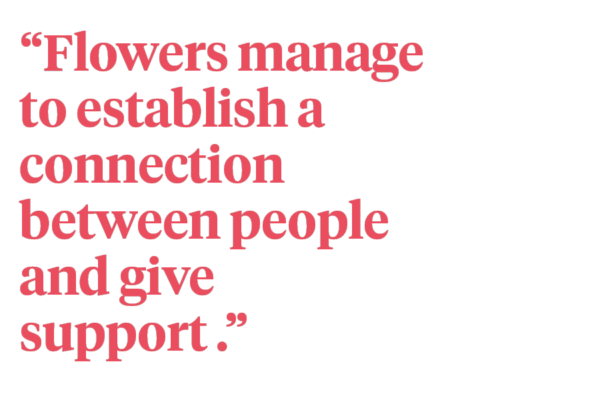 Can you describe your customers in general? What do they buy generally in your shop?
My customers have diverse backgrounds, they are mainly middle class people, self-employed, carrying out liberal professions and also young families. They mainly buy field bouquets with cut flowers, special species and colors, trendy containers with cool-looking plants or a piece of decoration to add that personal touch to their home interior. Mostly as a gift or present.
Have you been open or closed since the (partial) lockdown in your country?
We were shut down completely the first two weeks. As of April 1st we launched online orders of bouquets with the possibility for home deliveries twice a week.
How do you get information these days about the floral industry?
The information arrives mainly by email, directly from the website of the suppliers and also via social media.
What barriers do you face at the moment of running a successful business?
The main difficulties we encounter are logistic reorganisations which require a lot of effort and time to ensure online sales. Only deliveries are possible because pick ups of orders are allowed. I also got professional help to adjust the website to the online shop environment.
How do you plan to overcome these barriers?
We get as much help as possible to ensure timely deliveries. We partly deliver by bike in the center of the city, routes are meticulously mapped out in advance, adjustment of the website has been outsourced, staff is reactivated from technical unemployment and also freelancers are being acquired.
Which inspiring new initiatives have you seen in the industry - or are started by you - since COVID-19?
There are many colleagues selling online and offering delivery, some co-operating with other local entrepreneurs and who are managing that way to deliver very nice gift items containing flowers/vases.
How important is it for you to lift each other up in these times and what does that mean for you and the bond with your colleague-professionals and business relations?
It is very important to listen to each other, to learn from one another, to give mutual advice, to shop locally and to support each other on social media, to post likes to messages and share messages.
What do you think is the biggest issue in your segment of our sector (being a florist, grower, trader or breeder) at the moment, from your perspective?
Huge uncertainty and financial pressure in the sector are caused by the sudden loss of sales of flowers and plants, of outdoor plant stock and of all outdoor events having been cancelled. Regarding my shop specifically, there is the loss of the actual sense of perception and the loss of personal contact which in particular drew my customers to my shop in the first place.
What is the story behind your business and how will COVID-19 affect your future storyline?
A new chapter, a sequel if you want, will be added to the story of my shop which initiated from a great passion for beauty, ingenuity and personal service. The online sales now accounts for 100% of the turnover. It is going fabulously well which makes me realize more than ever that flowers manage to establish a connection between people, that they give support in times in which we are physically distanced from each other. In this way, also the smaller flower shops can be really meaningful and remain in business. The possibilities are numerous. Small businesses up to the challenge can grasp many opportunities. Customers appreciate the service, the initiatives, the entrepreneurial spirit and the beauty. They send pictures, emails, actively engage in tagging on social media and in doing so they advertise for 'their' florist.
-Lisbet Riesterer