Lynn Hoffman. You might have heard his name. He is a retired florist and as he says it is his honor to act as the International Chairman of The World Flower Council since 2012 which is administered from Lynn Hoffman's office in Hollywood, Florida, USA.
How is Lynn Hoffman, International Chairman of The World Flower Council, coping with the current Corona outbreak?
An interview with Lynn Hoffman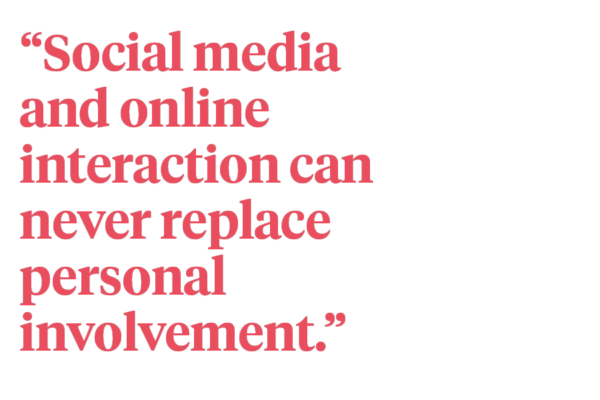 Can you describe your organization in general?
The World Flower Council (WFC) has members in 54 counties around the world. Membership is made up of floral designers, retail and wholesale florist, growers, floral educators and those who share our passion for flowers. The benefit is a global network of like-minded professionals with a common bond, a big flower family all over the world. Knowledge is freely exchanged and culture shared, resulting in a broad learning experience.
Have you been open or closed since the (partial) lockdown in your country?
WFC does not sell anything. We develop relationships and learning. Having a home office allows me to be quite mobile. We never close. Passion is a 24/7 commitment. Always up, always on with growing and sharing.
How do you get information these days about the floral industry?
Our information comes from member communication, social media and trade publications.
What barriers do you face at the moment of running a successful business?
There are many local chapters of WFC around the world. Most meet on a local level but our big annual convention, called World Flower Council Summit, convenes at a different location each year. The event moves around the world and draws from many countries. With members attending year after year, it is like a big family reunion. Of course, this all involves lots of international air travel. Currently, air travel is not possible. Even once airlines resume flights, people will be reluctant to travel.
How do you plan to overcome these barriers?
Just recently, our board of directors made the hard decision to cancel this year's summit planned for Dubai. In our 37-year history, WFC has never NOT held an annual summit. The Coronavirus situation, being a global pandemic, leaves no location untouched.
How important is it for you to lift each other up in these times and what does that mean for you and the bond with your colleague-professionals and business relations?
In time of crisis, we draw closer together. Florists by nature are survivors. We take what we have and make it work. Streaming will be advanced and social media will become our means of staying in touch. Soon we will emerge even stronger than before Coronavirus. We will value our time together and our freedom to travel.
What do you think is the biggest issue in your segment of our sector at the moment, from your perspective?
Many people today, do not feel the need to belong to, or support an organization. However, social media and on-line interaction can never replace personal involvement.
What is the story behind your business and how will COVID-19 affect your future storyline?
World Flower Council was started in Japan in 1983 by the late, Mr. Juzaburo Sekiye and Mr. Herman Meinders. The organization is dedicated to furthering world peace through the beauty of flowers and the sharing of knowledge among those who have chosen the floral industry as their profession. Our commitment is perpetual and unwavering.
Lynn Hoffman