Thousands of crocheted figures by the Wertheim sisters resemble coral ecosystems reflecting the immense climate problem there is in the world. Two artists have created a huge amount of awareness when it comes to the brutal acts that human beings have committed against coral reefs and the environment in general throughout the years.
Coral Reef Ecosystem Crochet Sculptures Demonstrate the Damage in the Environment
The 1,400-mile Great Barrier Reef has reportedly endured its sixth mass bleaching, according to a new report this week from an Australian organization. This most recent calamity, which happens when sea temperatures rise, damaged almost 91% of the vibrantly colored marine ecosystems. As the climate issue worsens, disasters like this one are happening more frequently, causing artists like Christine and Margaret Wertheim to respond with powerful exhibitions of what can be irreparably lost.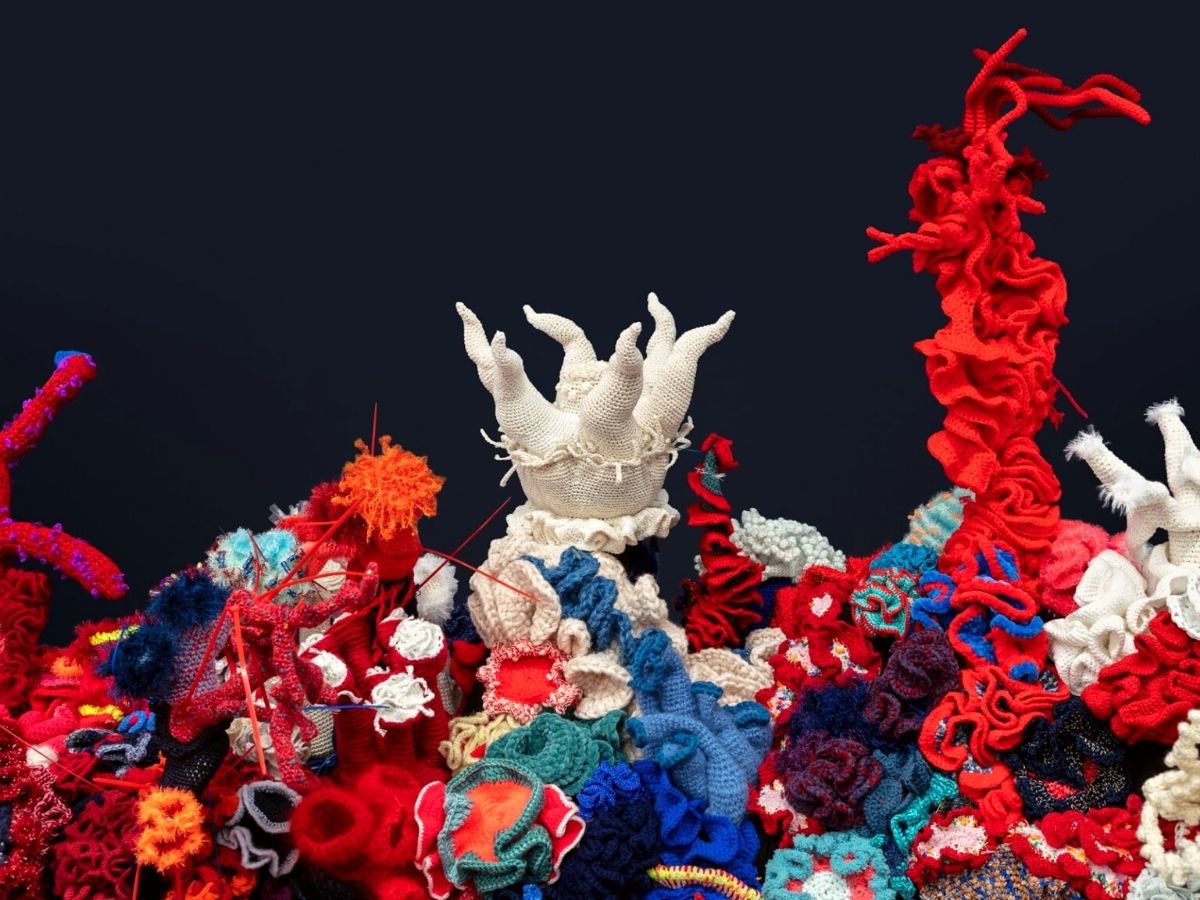 The Crochet Coral Reef project was started in 2005 by the Australian-born sisters who now reside in California in order to combat the destructions of bleaching, overfishing, tourism, and agricultural contaminations through expansive, labor-intensive settings.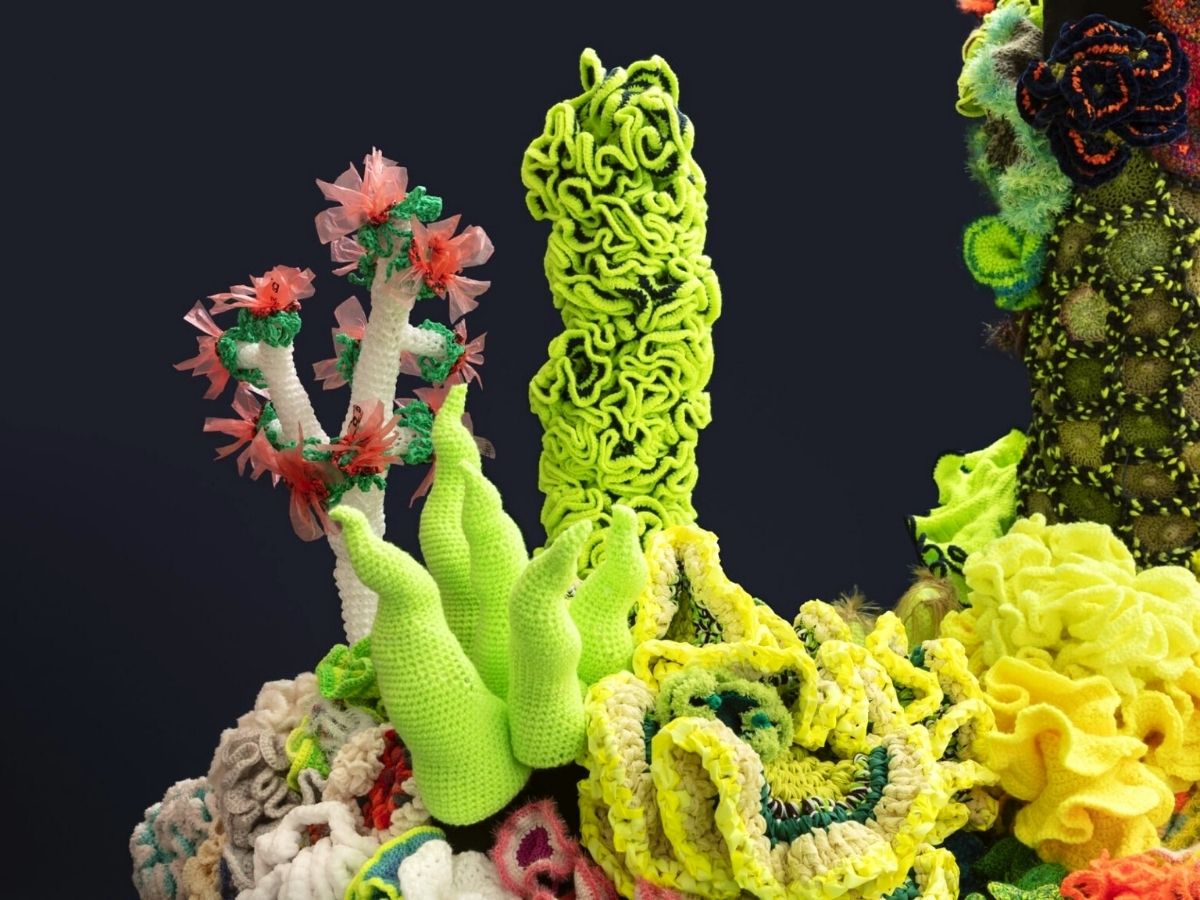 At the Museum Frieder Burda in Baden-Baden, more than 40,000 aquatic artworks are currently on display, transforming the gallery into textured ecosystems perched atop pillars and shielded by glass cases. The project is explained by the Wertheim sisters as follows:
"Like the organic beings they emulate, these handmade sculptures take time to make—time that is condensed in the millions of stitches on display; time that is running out for earthly creatures, including humans and cnidarians. Time forms a framework for the Reef project, for as CO2 escalates in our atmosphere time is increasingly in short supply, and what we choose to spend time on is a reflection of our values."
Behind The Crochet Coral Reef Project
Living reefs are frequently referred to as the 'rainforests of the ocean', and the enormous ecological variety of the Wertheims' reefs has resulted in dazzling taxonomy of species, creating a continual Darwinian experiment in yarn. Each type of crochet is descended from the basic seeds of a hyperbolic crochet surface that Cornell mathematician Dr. Daina Taimina found to be mathematically pure.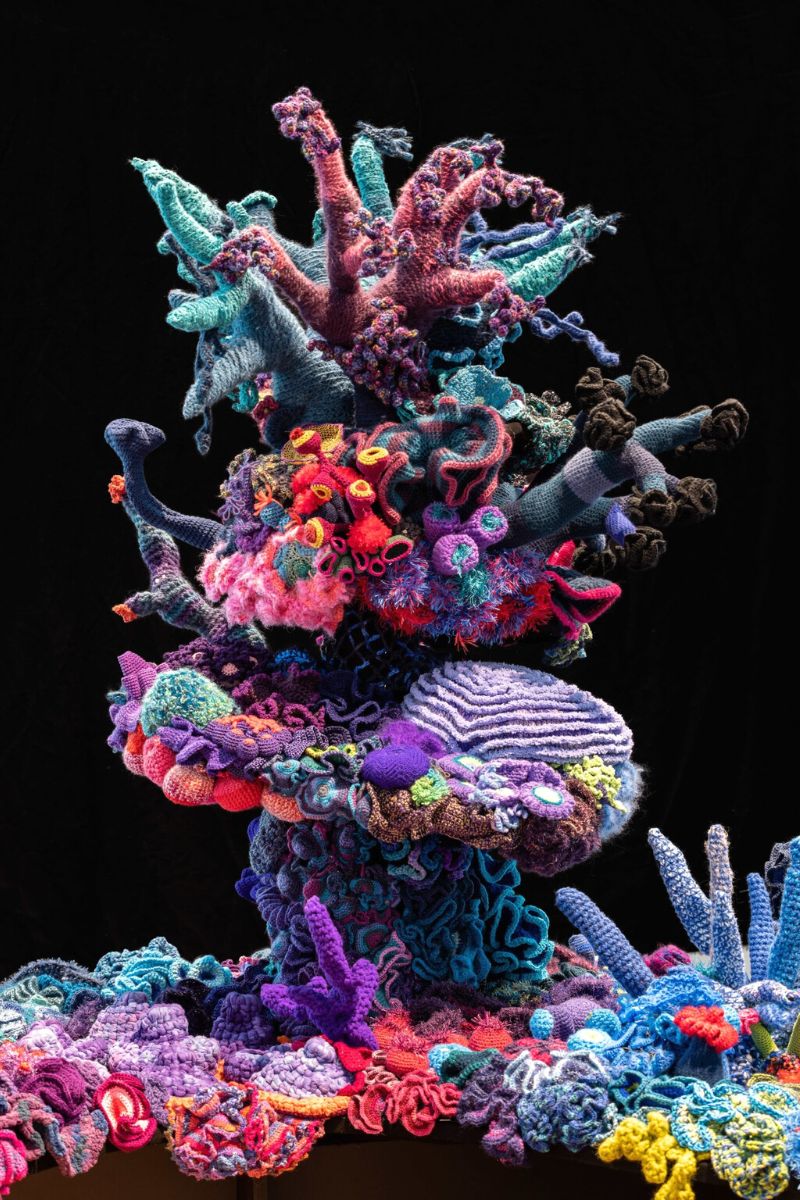 A constantly evolving, wooly 'tree of life' has been created by morphing and complicating an underlying code, the pattern of crochet stitches. In this fusion of material play and mathematical exploration, crochet in this coral reef project fuses with science and art to form a novel partnership that is marked by growth, development, and open-mindedness.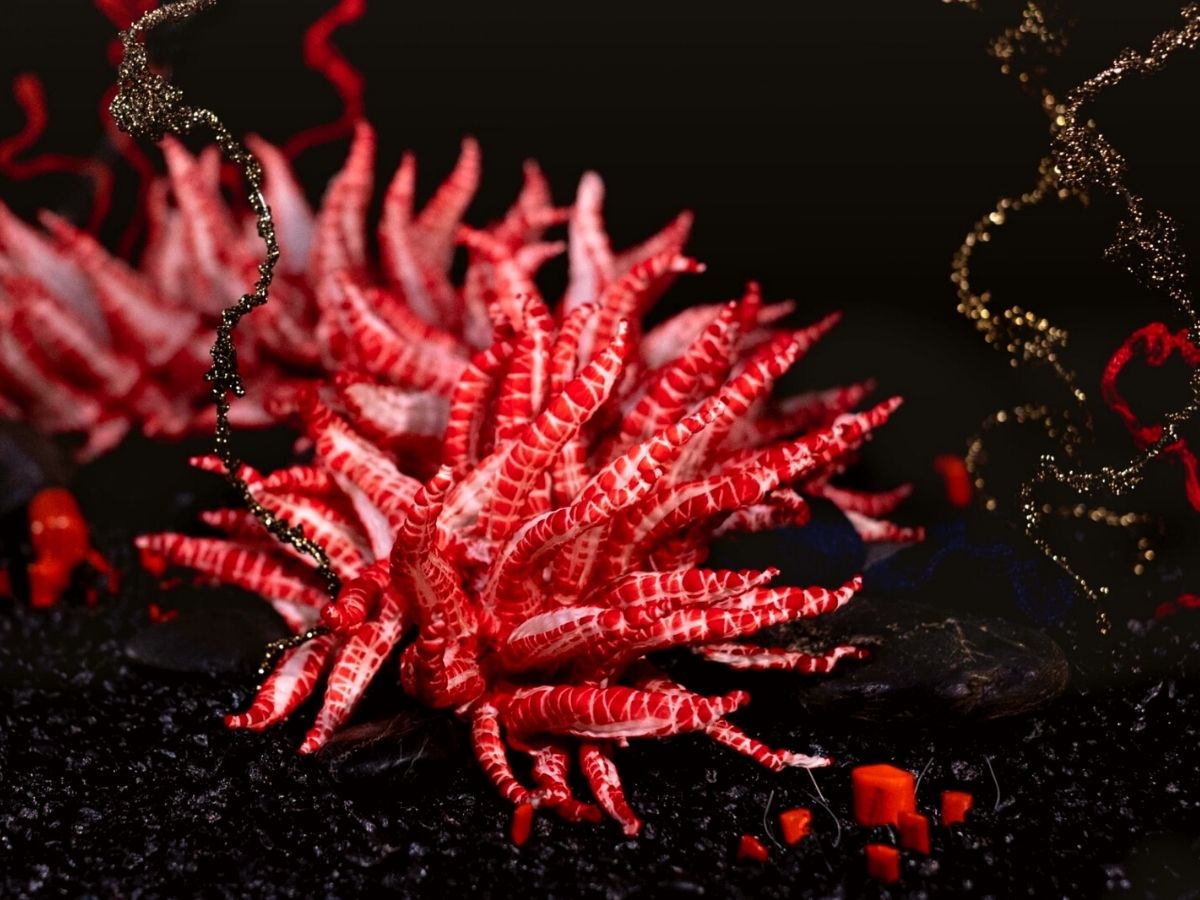 In this case, the creation of the art itself recapitulates the processes at the core of organic evolution. Art becomes a tool not only for understanding science but also for putting into practice the methods that science unearths in nature.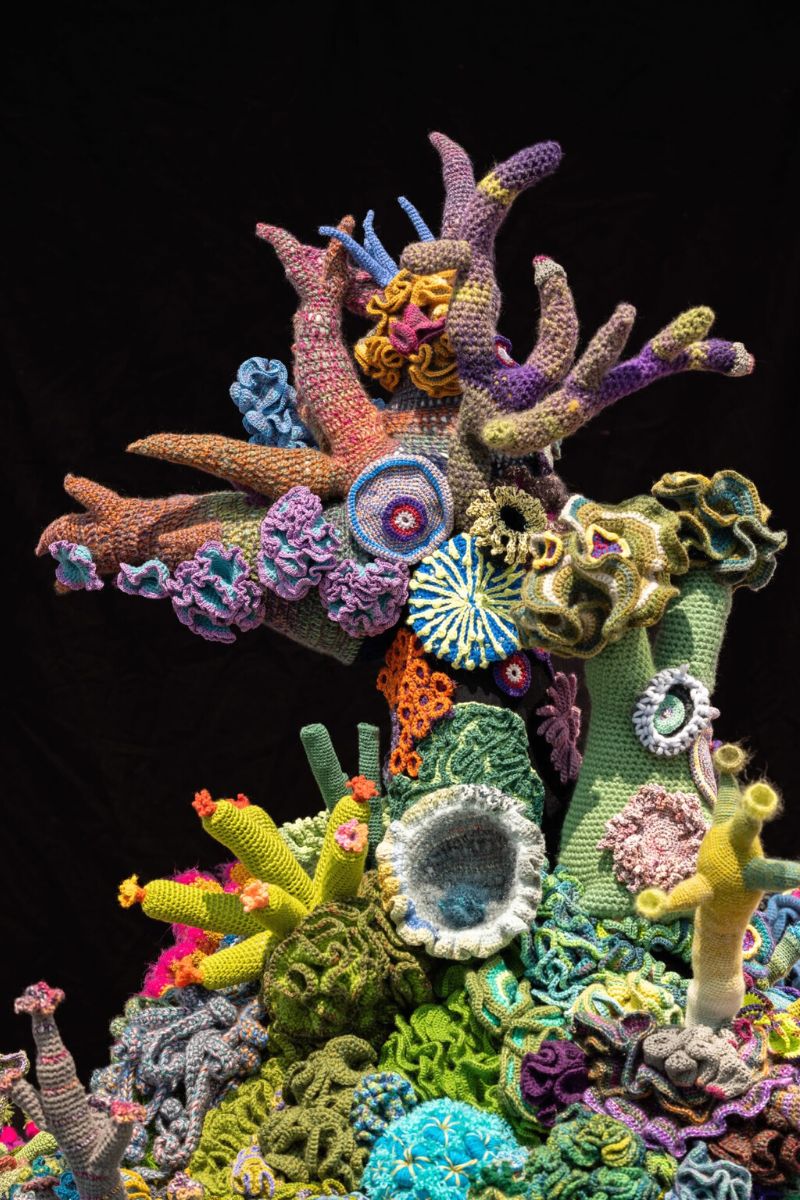 Inspired by Nature's Methodology
The project's participatory component was also influenced by the approach of nature. Along with building their own reefs, which integrate components from a select number of Core Reef Contributors, the Wertheim sisters also collaborate with local communities all around the world to enable them to create their own regional Satellite Reefs. More than 40 Satellite Reefs have been built thus far, in locations as diverse as Ireland, Latvia, Germany, the United Arab Emirates, New York, London, Chicago, and Melbourne.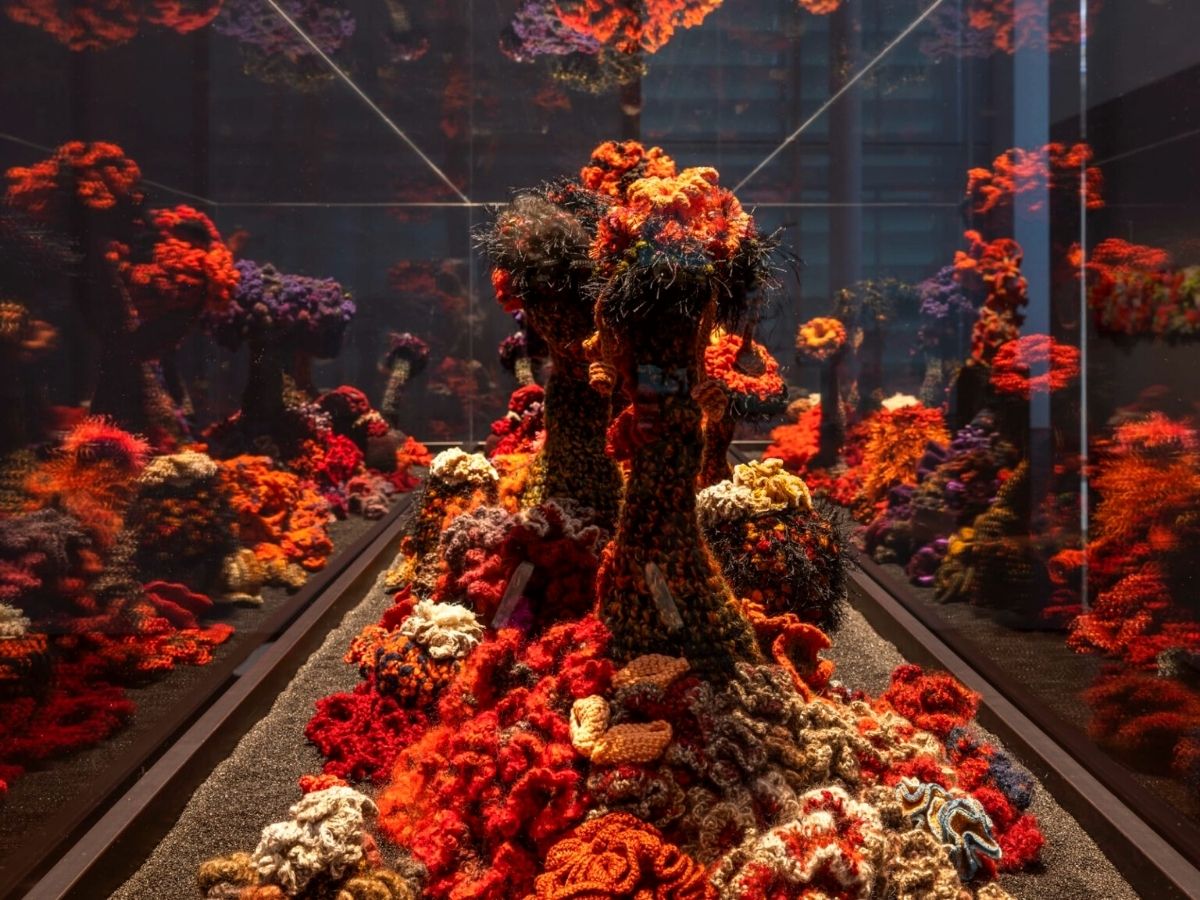 With more than 10,000 contributors and more than two million visitors to the exhibitions that have resulted, this ever-expanding woolen archipelago is arguably the biggest art and science project ever undertaken. The Crochet Coral Reef presents a radical alternative to the idea of the artist as a single prodigy by welcoming participants from all walks of life, including scientists, housewives, teachers, computer programmers, sheep farmers, inmates, and residents of shelters.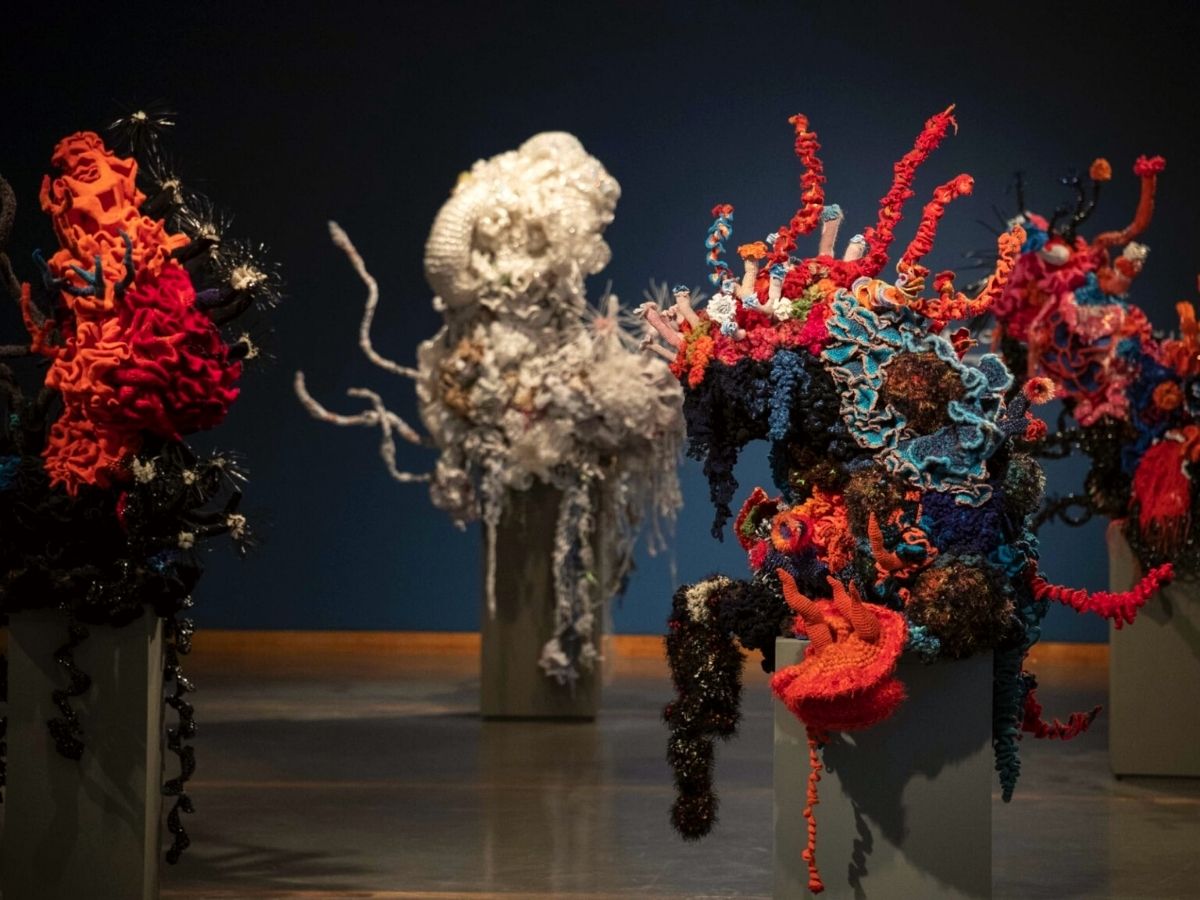 Crocheted Satellite Reefs represent the creative potential of crowds, just as living reefs are the product of cooperation between billions of coral polyps, which work together to jointly create such wonders as the Great Barrier Reef.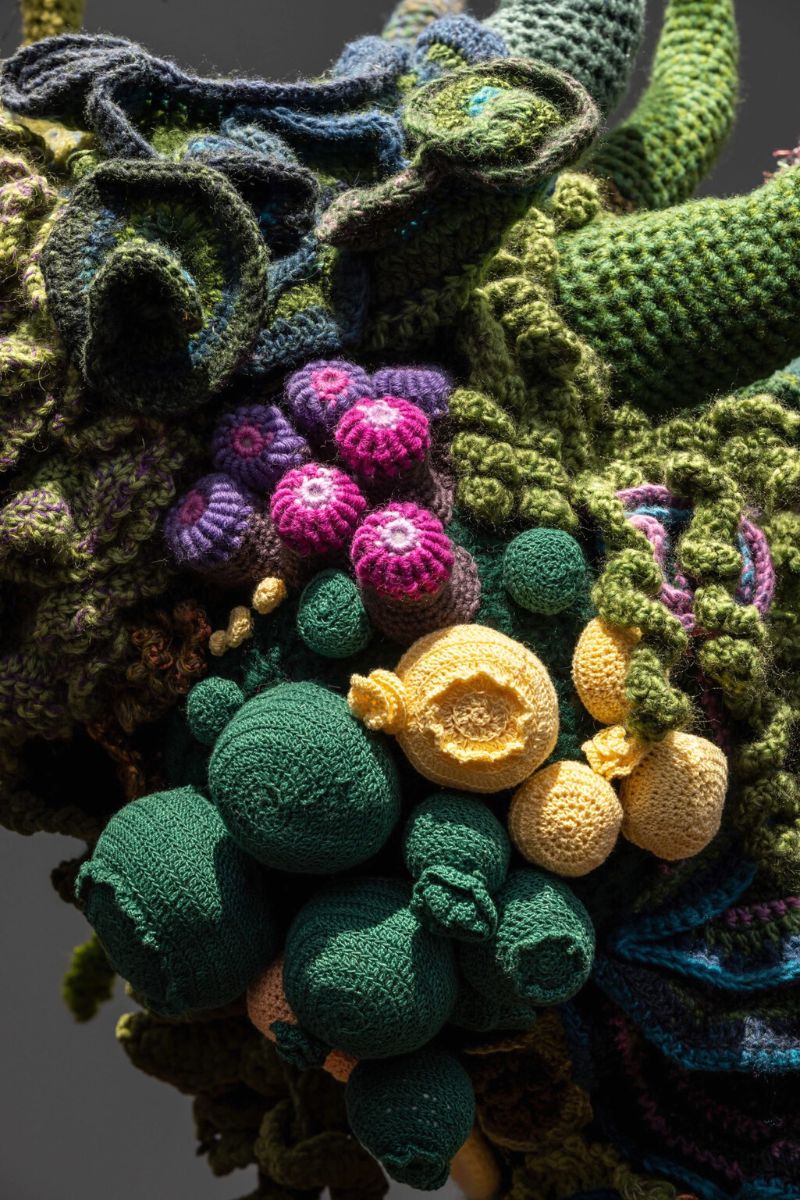 The Crochet Coral Reef project by the two Australian artists is a must-see, especially to create awareness within yourself to see what you can do to help the coral reefs and environment.
Photos by Margaret Wertheim