Danish assortment presented at Floradania Virtual Trade Fair
From March 16 to 19, 30 Danish growers present their products on one platform. During this digital trade fair, named Floradania Virtual, one can gain inspiration, see what's on display and contact the growers directly - one of the most important reasons for visiting the many physical trade fairs in the past.
Floradania Virtual hosts 30 Danish Growers
At the virtual trade fair you can see products of 30 growers and at some booths you can also see a person talking in a nice video about the company and their products. Below you see an example of the online booth of Rosa Danica.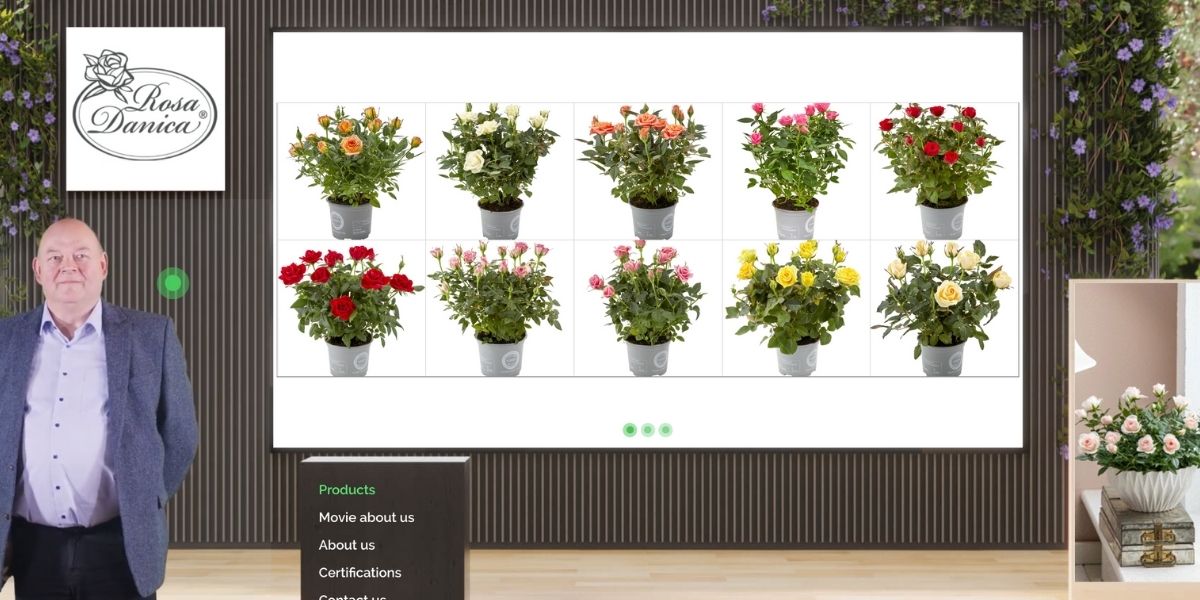 Novelties Spoiler Alert!
Below already spoiler alert for one of the novelties, mini grapes for your patio or balcony; Pixie Grapes. By grower Gartneriet Ellelund. And Gartneriet Thoroplund comes with this new color of Campanula; red! Can you believe it?
There's so much more to see at this Danish Fair, have a look at the website: https://www.virtualtradefair.dk/