De Ruiter, a worldwide flower business is a very well-known breeder of cut roses, and this time, their annual 'Meet My Roses' experience was once again held in their offices all the way at the equator. Here are some of the most important highlights of what the 'Open House' by De Ruiter was like on their Ecuadorian farm.
Open House in Ecuador by De Ruiter Innovations
The 'Open House - Meet My Roses', hosted by De Ruiter on their Ecuadorian farm was an utter success. The experience took place from March 1-3 2023, with three full days of Ecuadorian growers visiting the biggest and most renowned rose paradise of De Ruiter. The event, which takes place once a year in Tabacundo, Ecuador was a spectacular showroom destined to showcase a range of De Ruiter's most special and extraordinary cut roses, ready for growers to get their hands and minds on their favorites as well as allowing them to carefully choose the next roses they want to grow at their greenhouses.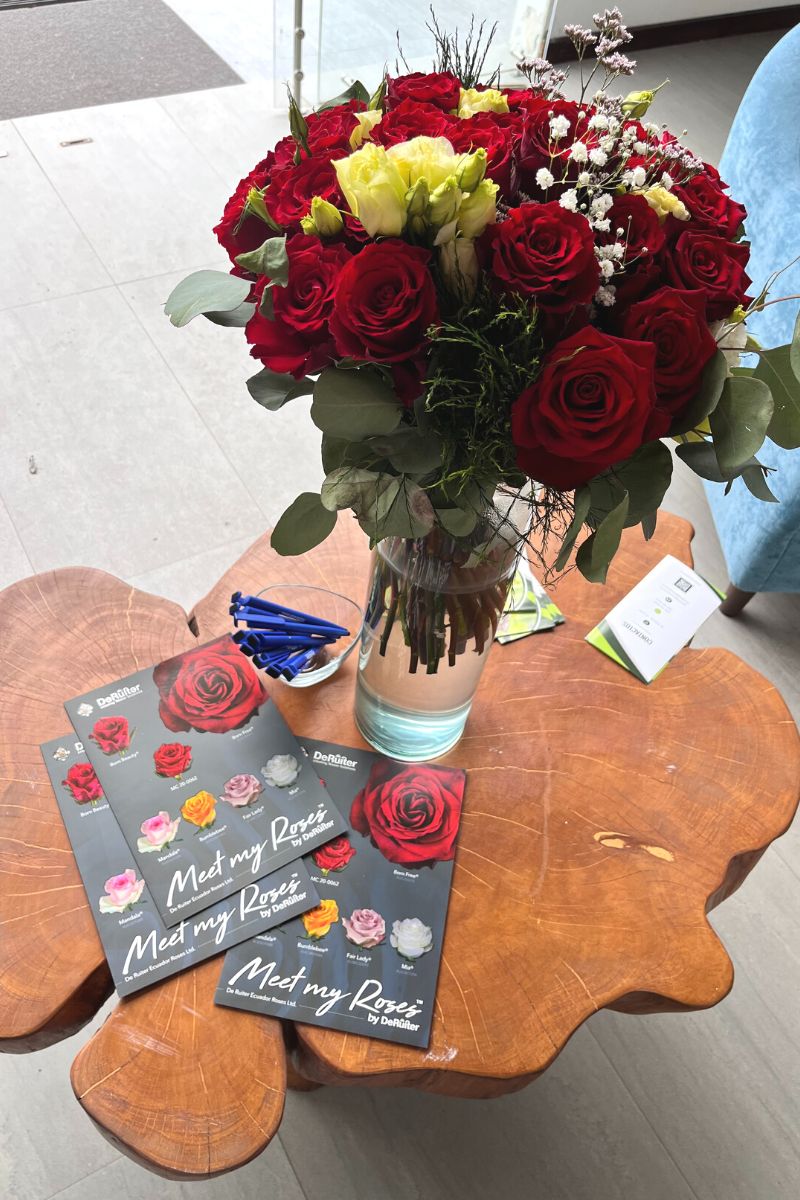 Nonetheless, this experience by De Ruiter is an event where flower businesses, all the way from small to big companies join to network, discuss and choose which roses will be their best growers for the years to come. A delightful encounter to see some of the world's most striking and breathtaking roses was definitely worth visiting!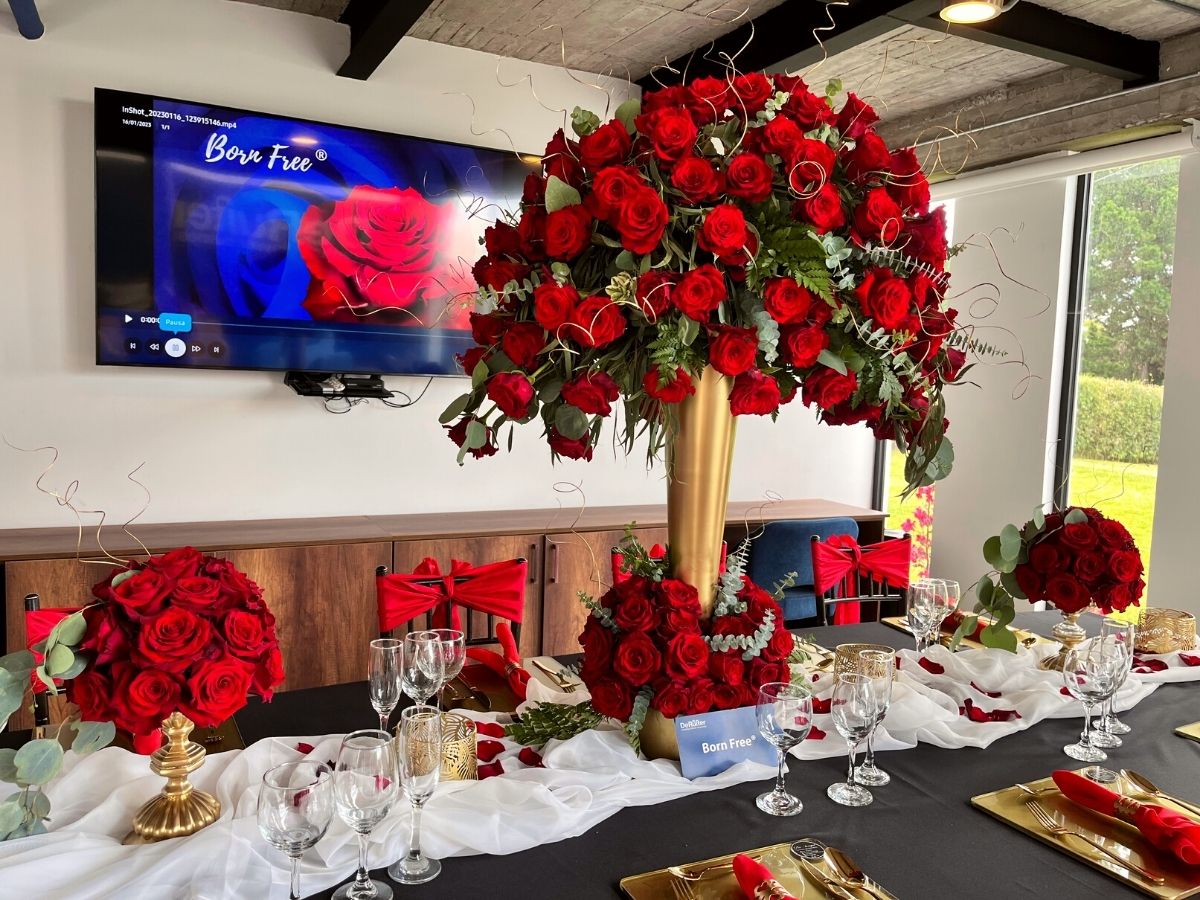 A Pleasant Meeting Space for Ecuadorian Growers
Smiles and more smiles were seen at De Ruiter's headquarters in Ecuador. The happiness of growers being able to see, touch and analyze each rose's stem and colors is every grower's dream and paradise. Because all in all, they're all looking for one thing right? The best productivity and shelf life of every rose are exhibited during the Open House days so they can start their growth process at their farms.
At the moment of deciding which rose is a yes or a no to grow on a farm, stating its beauty and a constant 'wow' reaction is not enough, nor is the most important factor to take into account. Growers were carefully asking the De Ruiter's team in charge of the experience how much productivity, shelf life, and stem length each rose has because, for them, these are some of the most important factors at the moment of growing a certain rose variety.
On the other hand, during the experience, growers also discussed the positioning of the roses in the actual flower market including how long the rose has been in the market if they already knew the variety by its name, as well as the average price at which it is sold.
Gorgeous Roses on Sight
All the way from magnificent cut rose varieties like Rose Opala and Rose Be Sweet to extravagant garden roses such as Candy X-Pression and Sweet X-Pression among others, the Open House days by De Ruiter were truly like being in rose heaven.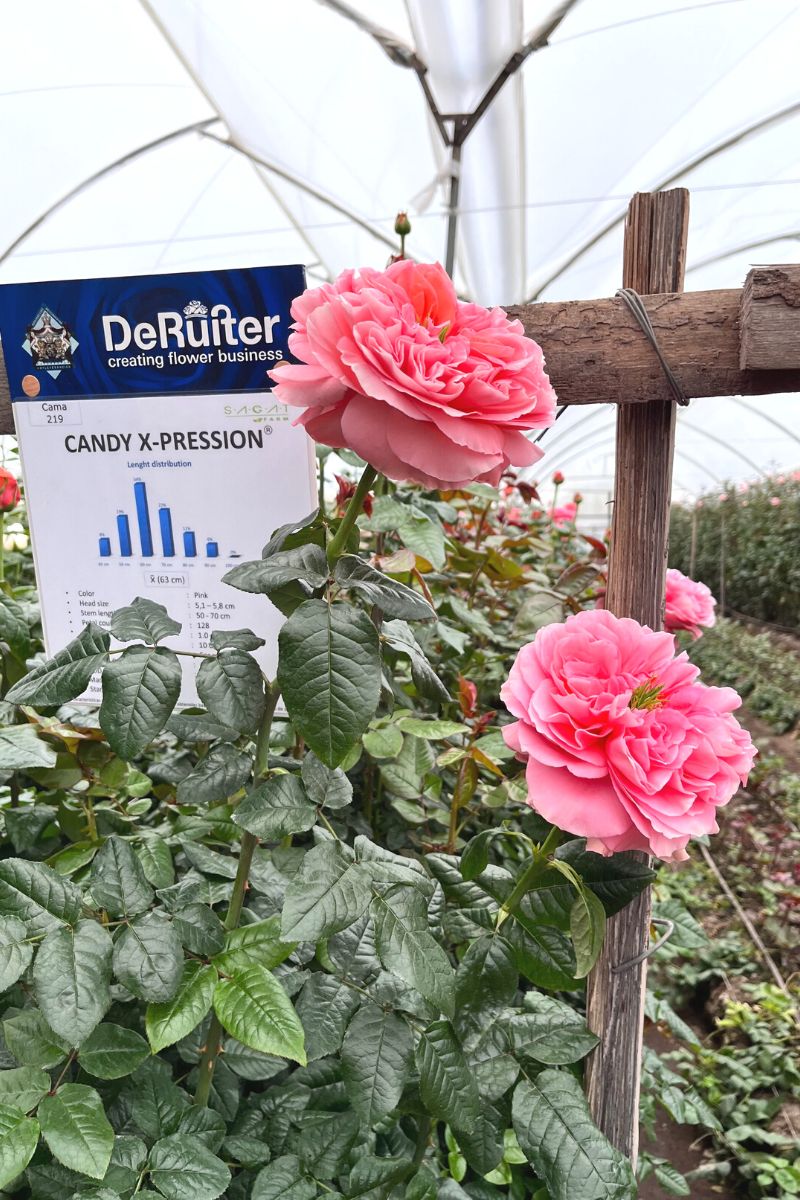 The amount of varieties, shapes, and colors is like nothing you've seen before, not to mention the size of the rose heads which were gigantic, especially in the case of the garden roses. Roses have a special place in the hearts of all growers for sure!
De Ruiter's Mission and Vision In the Flower Industry
As part of De Ruiter's vision, the international team aims to create flower businesses in which they strive to optimally serve every link in the floriculture chain from grower to florist. Their strong mission relies upon the development and commercialization of new, improved marketable rose and flower varieties by:
Interactive communication with the floriculture chain.
Continuous cooperation with strategic partners, key players, and influencers in the market.
Market acceptance by maintaining chain-wide contacts.
Introducing high-quality varieties that distinguish themselves in the market and thus strengthen De Ruiter's global position.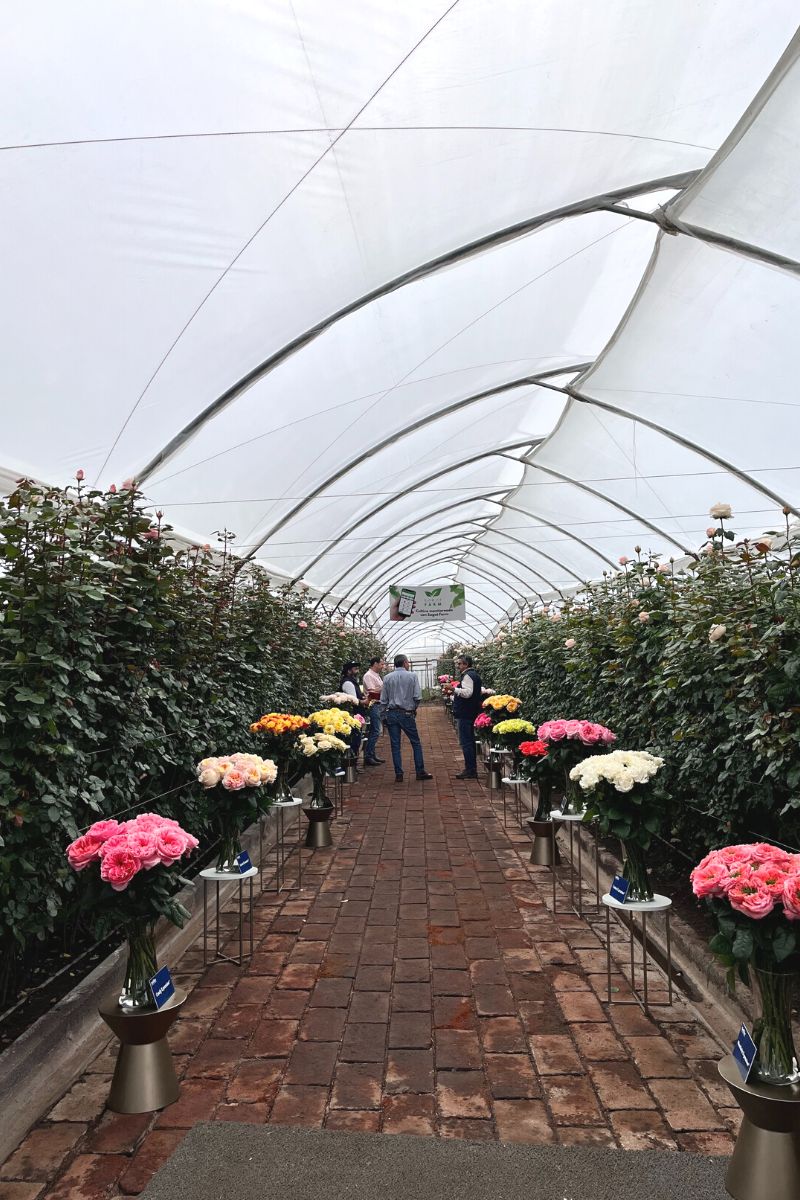 More About De Ruiter Innovations
In its more than one hundred years of existence, De Ruiter has continuously worked on the development of the rose product. They are also at the cradle of pot rose cultivation. Nowadays, in addition, to cut and pot roses, they also breed spray roses, patio and landscape roses, cut and pot hypericum, rosehips, anigozanthos, and hydrangeas.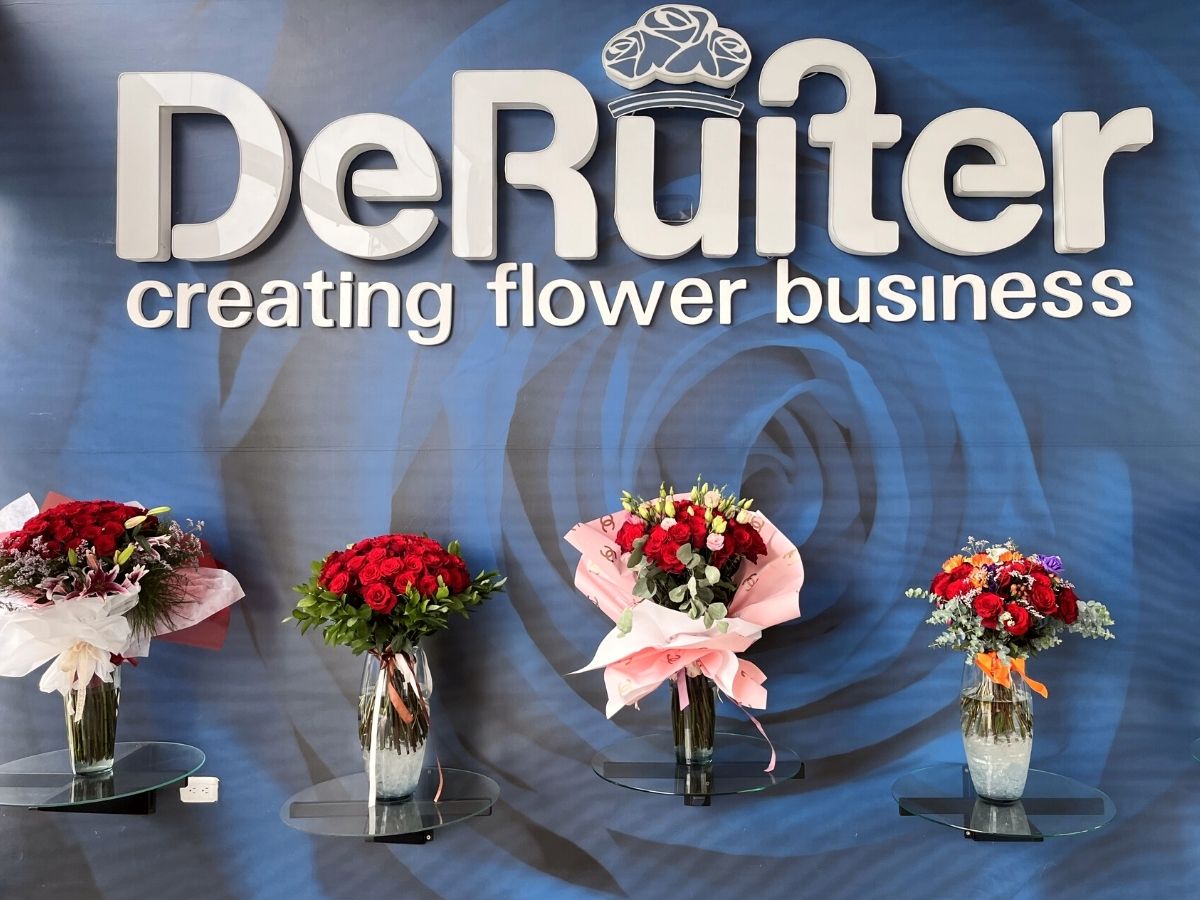 Starting out as a family business, De Ruiter has grown into an organization with an international reputation in the field of breeding and propagation of all types of roses.