Plants and flowers, more than fifty growers, over 4,000 products, innovative, top-quality, and durability; that is Decorum. That is our nature and it does not change. But we are not standing still. When the zeitgeist changes, Decorum changes with it. Not rigorous, not unrecognizable, but stylish and current.
Our New Corporate Identity
Decorum plants & flowers, Pure Perfection. This describes in five words what we stand for and what all Decorum growers work hard on every day. A close-knit club, with top-quality products and a new look.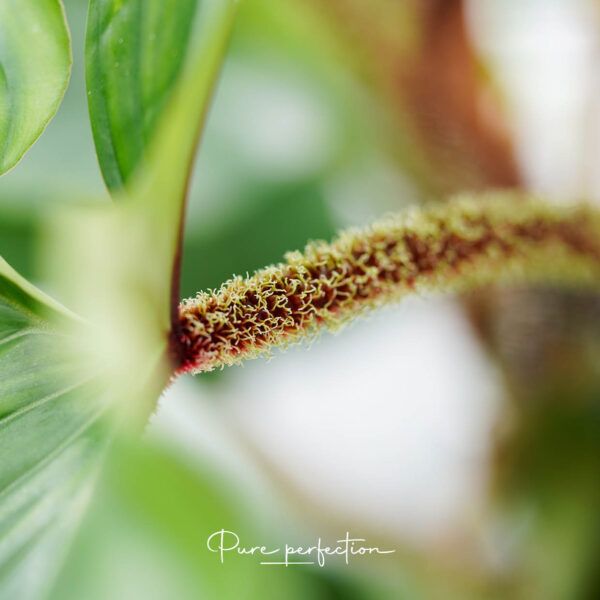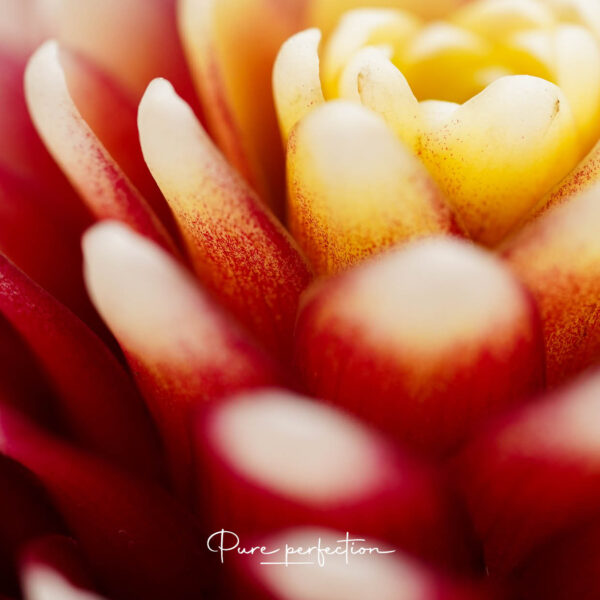 Pure Perfection
A new payoff, our brand promise, is 'Pure Perfection'. This is the ultimate translation of top quality and the sustainable nature of the product and its cultivation. 'Pure' stands for the grower, his hands in the soil, and the real product that is the result. It's not always the same, because nature chooses how the plant or flower grows. 'Perfection', because we strive to make the very, very best in terms of shelf life, the weight of the product, but also when it comes to service. Only the best is good enough.

The Decorum Colors
Green and gray, the colors of Decorum, are a little different now, but still recognizable.

What's new is the visuals. Super close, in some cases almost unrecognizable. To really show everything that the flower or plant has in it. Things you don't always notice, or can't see with the naked eye. Show the beauty of nature.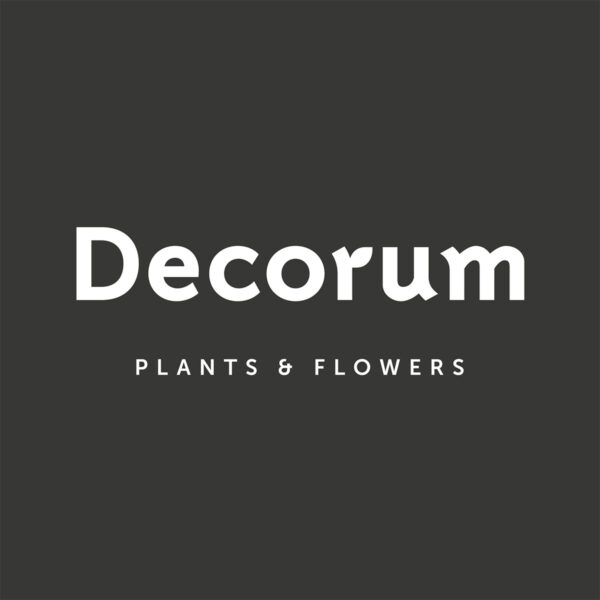 New Packaging
And with a new corporate identity comes new packaging. Sleeves, pot covers, boxes, and labels: they are all in the making. Some in the well-known green version, some with a new ton-sur-ton color, or in full color. It's all possible in the new Decorum style.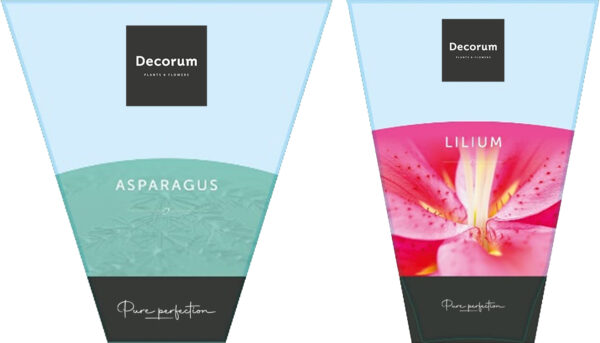 Brand New - the Decorum Novelties
'Brand New' is the new brand for the latest products. Novelties deserve a place in the spotlight, and that is why they have their own label. It's very recognizable with the golden leaf and the text 'brand NEW'.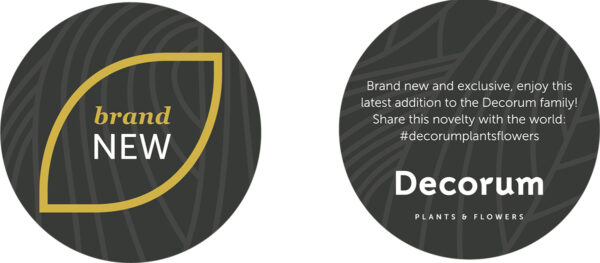 Launch of Corporate Identity at Aalsmeer Trade Fair 2021
Decorum opts for a gradual introduction of the new corporate identity. This is an evolution, and not a revolution. Slowly but surely, all packaging items are being prepared The new house-style expressions can be seen already at the Trade Fair in Aalsmeer.

Contact Decorum Plants & Flowers
For more information, questions or requests, do not hesitate to contact us. Visiting address: World Horti Center Europa 1 2672 ZX Naaldwijk Netherlands Phone: +31 (0)174 61 53 72 Fax: +31 (0)174 62 35 91