In our floral industry, there is no lack of creativity for Valentine's Day. Danziger DIY videos give you inspiration through different trendy ideas for a cozy Valentine's table setting. Be inspired by three cut flowers by Danziger for Valentine's Day.
Danziger Flower DIY Tutorials for Valentine's Day
Danziger is a leader in innovative and imaginative floriculture solutions, offering high-quality rooted cuttings of annuals, perennials, and cut flowers. Using Scoop® Scabiosa, Xlence® Gypsophila, and Skyler® Veronica, Danziger shows how you can easily celebrate Valentine's Day at home.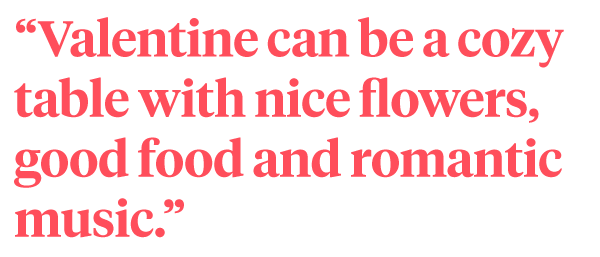 Let's support our industry and spread this message of celebrating a romantic Valentine's at home on Facebook here.
Scoop® Scabiosa DIY Video for Valentine's Day
The Scoop® Scabiosa has a uniquely different appearance, perfect for all forms of use. In this first DIY video, Danziger shows us how to create cute little flower arrangements on small vases.
A Scoop of Joy
Valentine-at-Home Celebration with Xlence® Gypsophila
Gypsophila is diverse and romantic. As a team player among flowers, the
Gypsophila Xlence
really adds something to every bouquet. This Do It Yourself tutorial shows how the gypsophila is also a beauty as a stand-alone flower, Look at these crisp, playfully white bundles. Both videos show an arrangement on small vases and in a bowl.
An Xlence Way to Say "I Love You"
Million Little Pieces for Million Little Moments
DIY Of Xlence®, Scoop®, and Skyler™ Combined
Each and every Valentine's beauty has its own moment to shine but the following video shows how they can also easily be combined for a Valentine-at-home celebration.
A Combination of Pure Love