With the run-up to International Women's Day, what better way than to hear it from the women of our industry, like the inspirational designer Yamile Bulos of YQ Art? These female professionals color the world and are all women positioned in a floral business or running their own floral business.
Female Floral Inspirator Yamile Bulos
This interview with the lead designer of YQ Art Yamile Bulos is part of a series to tribute inspirational women in flowers. Let's dive into the subject of gender equality and women's contribution to the floral industry. Originated from Mexico, this is where Yamile jump-started her florist career to leaving it all behind to travel to Bahrein in the Middle East. Yamile walked an interesting path to become the woman she is today. She talks about dreaming big and taking risks, her growth, and her passion within the floral industry.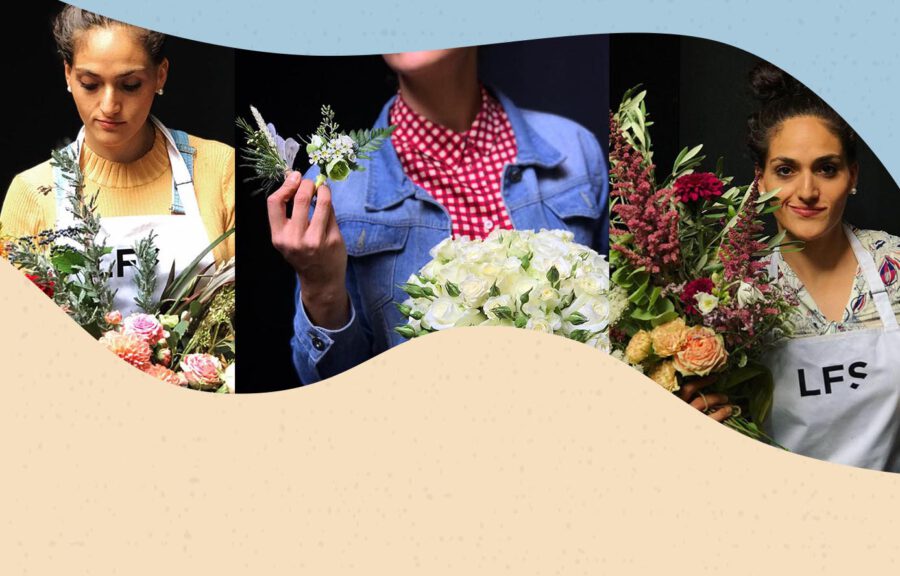 First of all, we'd like to know more about you. What would be the description of your current role as a florist?
"I'm the head floral designer of YQ Art, a full-scale event coordinating company based in the Kingdom of Bahrain. Being a very well-known and positioned company in this market that specializes in weddings, gala affairs, and events with over 25 years of experience. I'm the creative mind for all designs of flower arrangements, centerpieces, and installations for the events. Including fresh and artificial flowers. The creative process goes from choosing the style and type and color of flowers for the wedding, contacting our local and/or foreign suppliers and managing the team, scheduling and doing all logistics to make everything happen. I am also in charge of the commercialization of flowers by YQ brand, exposure, awareness, and develop self-standing solutions to improve the operation & the efficient logistics during projects; calculations for maximum cost efficiency and cut cost-efficiency solutions. Lately, I have also been asked for help with event planning and coordination. So now I not only focus on flowers but also on the planning and logistics of the whole event."
Looking at the business part of the floriculture chain - the growers, breeders, and traders - how do you experience your role as a woman amongst mostly men?
"It's true that this industry and business is very male-oriented. Being a woman who has to work with them honestly hasn't been as hard as I thought. I really appreciate the work of all of them in the floriculture chain. Because without their help and hard work, our work as floral designers couldn't be possible. For me, it does get hard when you are the head of a team and all of them are men. I did have faced and experienced self-centeredness and gender cultural problems. Since here in the Middle East, it is not very common for a woman, who's actually younger and less experienced than men, to be a manager. You have to know how to deal with them and make them feel like they are part of a team. And also let them know that you are not only interested in the good of the company but also in everyone who works with us, providing them a better working environment and caring about their growth.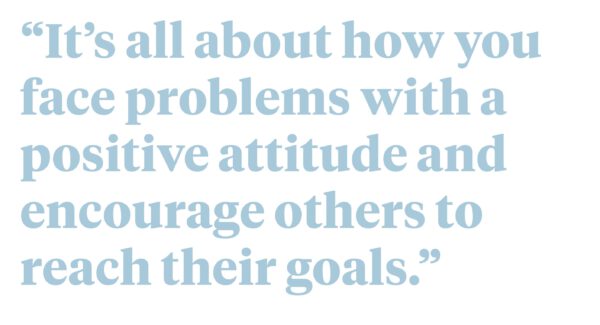 To achieve that, I always try to be kind and thoughtful. Because for me being a good leader is all about leading and inspiring. Bad leaders mostly command, blame, and talk about leading and inspiring but they don't really do it. It's all about how you face problems with a positive attitude and encourage others to reach their goals. On the other hand, I had the opportunity to visit one of the growers' greenhouses in Holland with Hoek Flowers and Porcella Rosa. And for the very first time, I also saw many women working there which felt very good, and all men were very welcoming and kind to us. For me, it is no longer a gender problem but an attitude and personality issue."
It's 2020, have you seen any shift in the last few years in floriculture towards gender ratio and responsibilities?
"I believe that women are mostly seen as the ones who take care of the flowers and the men as doing the managing, which might sound like a bit sexist, but it is what it is. Almost all the wholesalers are men and they might not take women seriously. In fact, one of my teachers in LFS, Helen Dyson, said herself that the problem with floristry is that it's quite an old-fashioned industry. Especially when it comes to wholesale and it's true! If you go to a flower shop, you might find a woman serving because when it comes to shop flowers women are the ones who buy them. So they find it easier and feel more confident and understood speaking to a woman; but in markets, greenhouses and wholesales companies are still very male-dominated.
However, I have recently seen more women working in this industry. Not only being florists but in wholesale and even in the greenhouses. As I mentioned before, when I went to Porcella Rosa I did see some women working there. I really hope that this sexism problem ends soon because I not only see it in this kind of business but everywhere else! Society needs more women's power because we have the necessary mental and physical strength to be able to do what any man does. It is difficult to change this old-fashioned mentality that haunts us day by day, in all places, at all times."
What do you think is the biggest global feminist issue at the moment? How does this relate to our industry?
"I can't really say there's just one… There is and have always been many! Women are still seen and treated as a second-class citizen. In many countries, it's still a struggle to be able to get education and freedom (in every way). We are still seen as those who have to stay in the house to wash, iron, and serve… Those who are strengthless. The lack of women in senior positions continues to block progress on issues of pay, humanitarian aid, and discrimination in all its forms. The sooner we understand that the lack of women in leadership roles holds back not only women but all people, the sooner we will be able to develop our society.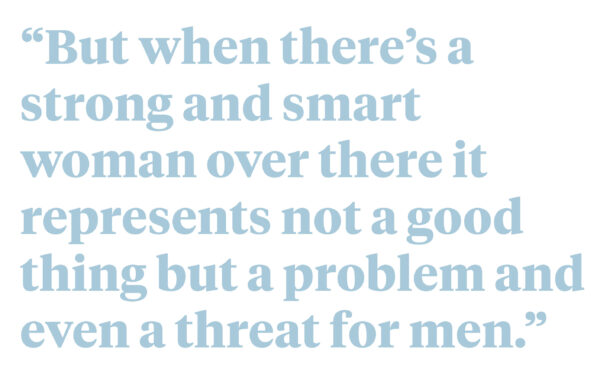 Another big issue is the perception that women are less qualified and less competent than men and that's what I was talking about before. Even in this industry women aren't really able to work in any other place besides the shop because "we're not strong enough". But when there's a strong and smart woman working there it doesn't represent a good thing. But more so a problem and even a threat for men. They can't even handle it! With all this also comes the lack of respect, racism, sexism, inequality, unequal opportunities, violence, mental and physical harassment, and so on. Society needs to understand that - women we are not objects but treasures! –"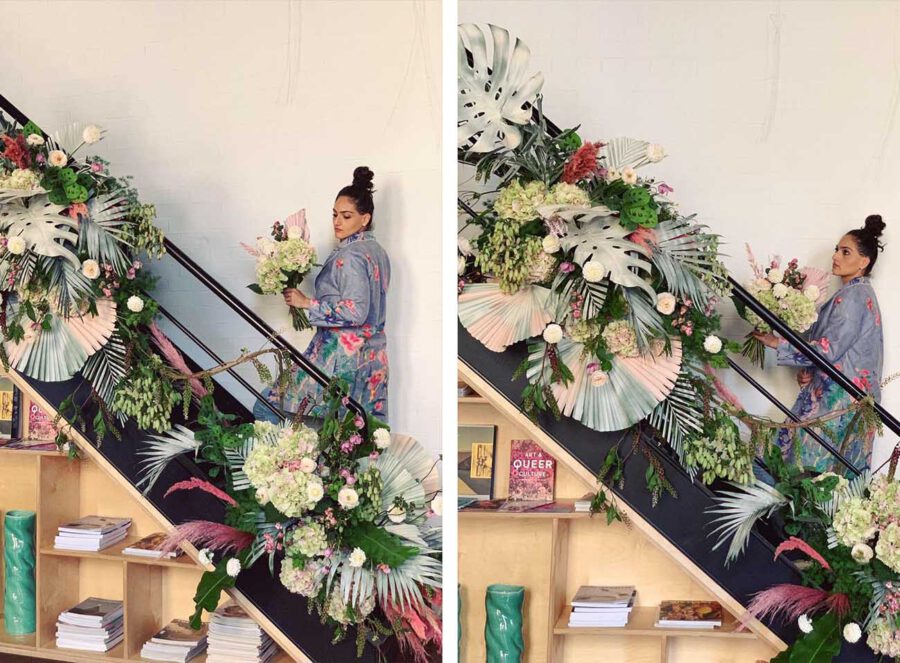 How important is it for women to lift each other up and what does that mean to you?
"This is in fact for me one of the most important things in life: women who empower each other and building a stronger community! There is nothing more enriching than helping others! In the end, we know that women always have it harder in any industry, not only in floristry. So I always applaud the achievements of women and see them as an inspiration. And if they need it, I am always there to help and support them. There's always a lot of competitiveness among women, even among friends! For me it's not about competing with each other, but about lifting each other up. We must support and empower each other because besides this you never know who is looking up to you and whom you're being an inspiration too!"
What is the most important message you want to send out to young women thinking about their careers?
"I want to tell every woman to never stop dreaming big because all dreams can come true by working for it and never giving up. Dream big, do big things, trust your inner light, and never stop being passionate. Finding your passion in itself is very difficult and once you find it you should take full advantage of all the opportunities that come along your way. Take the risk, visualize, stay positive, and jump into it. Be brave and enjoy all the ups and downs that will come along the way. I would like to advise women to help the people around them whenever they are able to. There is nothing more rewarding than being thoughtful and contributing to making a change in society, either small or huge. Let's help each other, support other women, and rejoice for the achievements of others. Be inspiring, passionate, and constant in what you love and like! Hard work pays off!"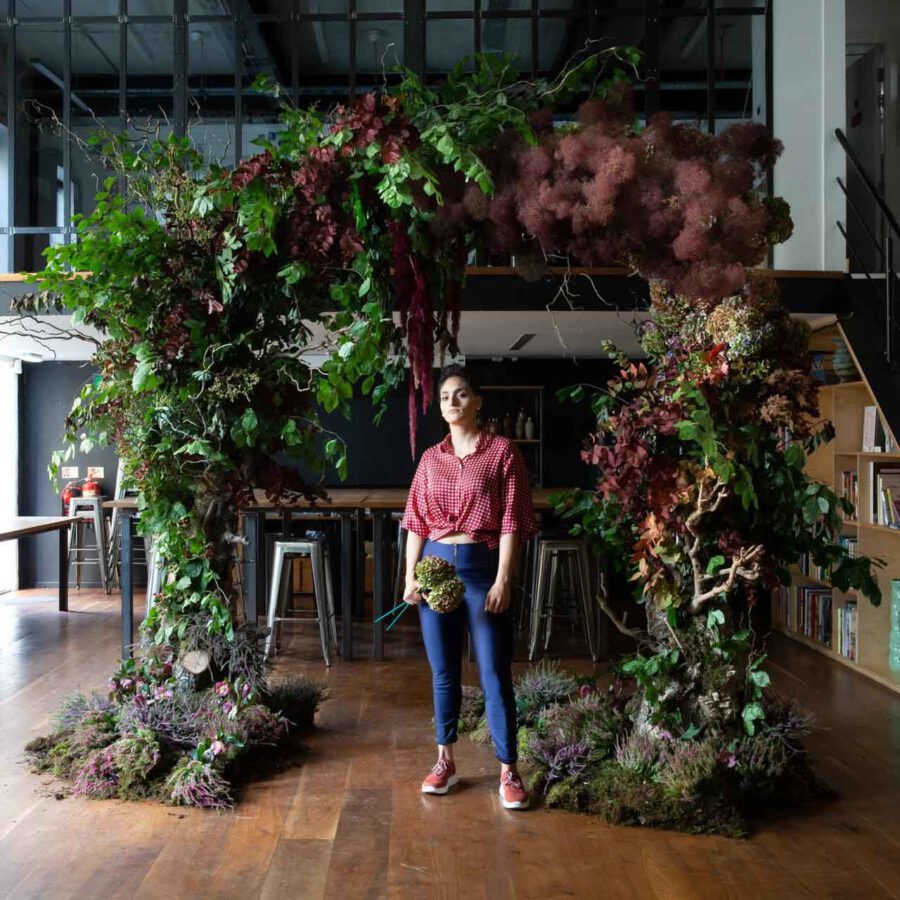 Which powerful woman in the floral industry do you admire the most?
"I've learned so many things about Constance Spry and I'm very inspired and impressed by her work and all the successes she has had. When I was studying at the London Flower School I got to know more about her and since then she became the one I admire the most. Constance Spry was known for her artistic creativity, her refusal to consider flower design as a second category profession, and her perfection for detail as per Sue Shepard in her book 'The Surprising Life of Constance Spry'. She did amazing things: she published so many books, was responsible for the floral creations for the Royal Family at Queen Elizabeth's coronation, and discovered the beauty in unexpected places. Constance also democratized floral art by using many kinds of materials and introduced the chicken wire inside vases and urns which revolutionized the whole industry. (No need of floral foam! This is something I learned from LFS and have been trying to use when possible, so I can also help taking care of the environment which is a very discussed issue in this industry.)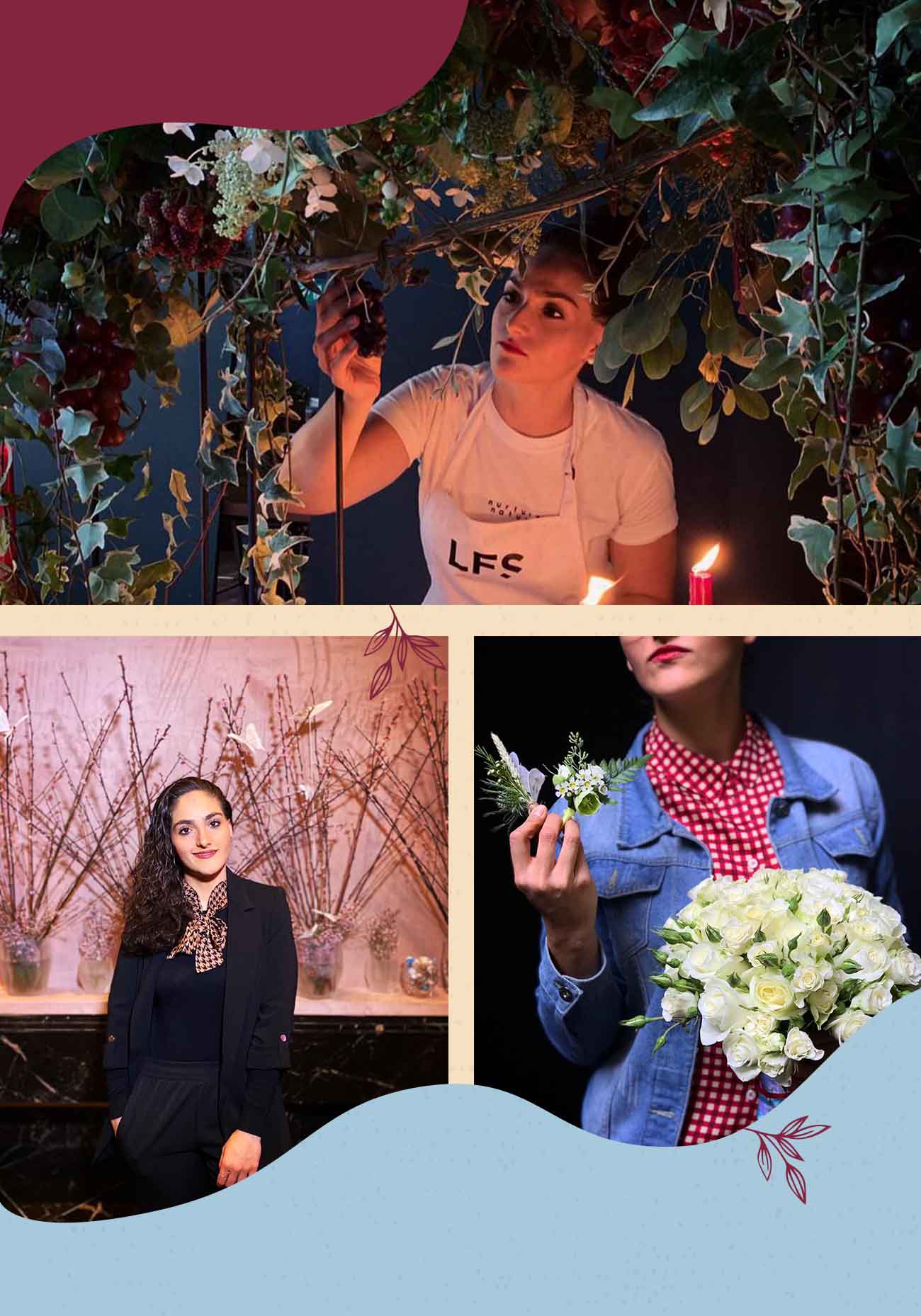 Besides this, the way she used, placed and combines flowers in vases with unusual plant materials defied the law of gravity. And since she was inspired by the Old Masters of the Dutch tradition her work ended up being amazing, vibrant, subtle, elegant, and wild. My admiration for her is not only because of her floral work and inventions but because of her strength as a woman who suffered a domestic hell. She went through many problems in her entire life and it's remarkable how she ended up shining and being one of the most important and powerful women in this industry. Having said that, I always take this quote as my philosophy of life and daily mantra: - 'Do whatever you please. Follow your own star: be original if you want to be and don't if you don't want to be. Just be natural and gay and light-hearted and pretty and simple and overflowing and general and baroque and bare and austere and stylized and wild and daring and conservative. And learn and learn and learn. Open your mind to every form of beauty.' - Constance Spry."
Do you consider yourself to be a powerful woman? If so, can you share with us any situation in particular that emphasized it?
"I consider myself a powerful woman because I am brave, I am bold, I do take risks, I am persistent and I always help others. Therefore all of this has made me an inspiration to other women. I've been through a lot of rough and hard things in my life and I always end up overcoming those obstacles. I work hard and am disciplined. I have a lovely family and friends who are always supporting me and I do like taking risks. For me there are never problems or things that are impossible, I always think about solutions; I keep my eyes on the goal and how to make things happen. Trying not to complain but to act! I do things with love, seeking for my own and other's good. Keep loving hard, spreading kindness and never giving up is what has given me the most power in life.
Talking about a particular situation, a few days ago I faced a huge challenge. On the same weekend, we had three weddings. In which I was not only the head florist who took care of all the flower designs, orders and team management, but I was also asked to coordinate two of them and be the wedding planner of one. Having so little time to do everything, having to focus on every detail and always seeking to give my full 100% or more in whatever I have to do, makes me realize that I really have a lot of internal and external strength. I keep learning how to work in a team and work under a lot of pressure. It was the most stressful weekend of my whole life, but also the most rewarding! We managed to finish everything in a timely manner thanks to the support of the teams and to the fact that I never give up despite how difficult situations are."
What are you most proud of doing?
"I am proud to have jumped so far without having much experience in this field. Just a year ago I decided to start taking florist courses and workshops in Mexico. Then I decided to go to London to study at my favorite flower school: London Flower School. I not only met super talented people among teachers and students but people with a big heart and with great passions and dreams like mine. Suddenly, one of my friends asked me to come work for her in Bahrain, because she saw something in me and I'll always be grateful for that to her.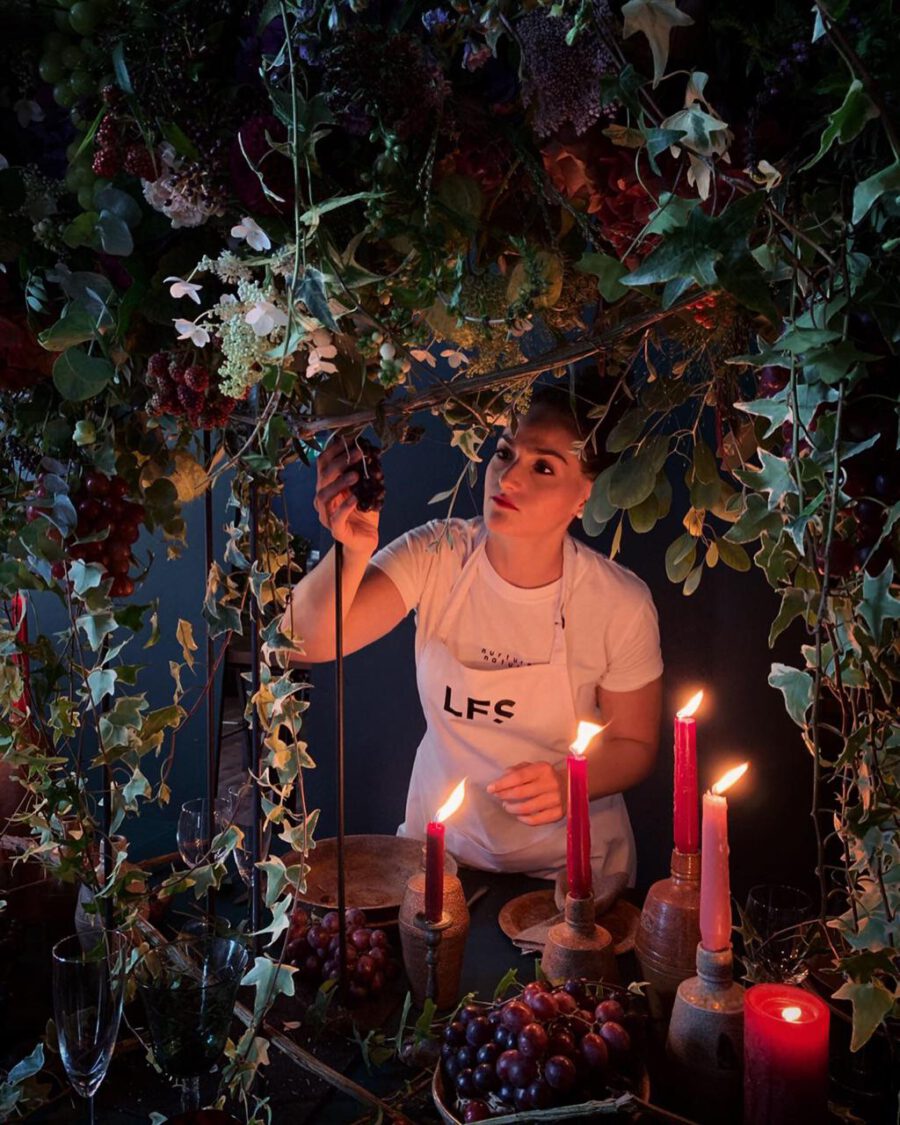 So, in less than 3 months I went from being a floristry student to become the head floral designer and having all that responsibility on me. Being a manager in the company that has been well-known for many years and not only flowering weddings but -royal weddings-! It has totally been the greatest challenge in my life, for so many reasons. I left my family and friends to come all the way from Mexico to the Middle East to follow my passion and dream. Especially since I am Mexican and the culture here is very different from mine, it becomes harder. It's all about learning everything again from the beginning: understanding their culture, traditions, tastes, interests and giving them exactly what they like and they are used to have. Learn to work with people from many different countries, speak another language that is not your native language. And sometimes it can be frustrating when you want to express yourself in your own way with your floral designs, but having to align with the tastes of clients and cultural issues. Sometimes you have to put your style aside to please them and adapt to it. In the end, you always end up putting a little own touch to it.

There are many things that I have learned while being here, but I will undoubtedly be eternally grateful to God and life for giving me this opportunity to continue learning, growing, and making myself known worldwide as a florist that expresses herself. Through the most beautiful creation of nature: FLOWERS. Success always comes with great challenges! I'm proud because I've always been aspiring to be someone who inspires others to help them make their life easier, better, and joyful. Trusting and believing in themselves despite the difficulties that may arise in life. Yes, I changed my career, quit "all" that I had, sacrificed things, and followed my passion, and people are inspired by that. Honestly, I don't know if the flowers found me or I found them, but it has certainly been the most beautiful and enriching discovery of my entire life. And I feel proud to have followed my passion."
What barriers have you faced, as a woman, in becoming successful in your field? How did you overcome them?
"The biggest problem I have faced as a woman in the floral industry is not being heard by my own team. As I mentioned before, it is difficult to be the head of a team that has been used to dealing with people who are older, or with people from their own country. Many times they ignore me and think because I don't have as many years of experience, I can't handle and manage this position. But I know perfectly that beyond this experience is the passion and desire in which you do things. To strive and always give the best of yourself are key factors to achieve anything, and this is why my bosses and other coworkers always appreciate and respect in my work.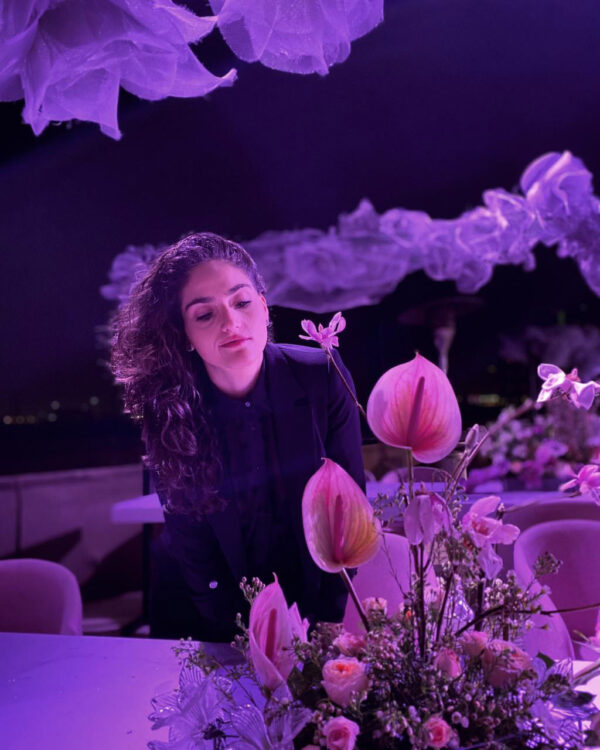 On the other hand, when I was working in the marketing field I had the most awful experiences of psychological harassment by one of my male-bosses. And it also happened with other women working with him. Although I raised my voice and talked about what was happening, nobody ever did anything; that was the first time I gave up and quitted the job for my own mental and physical health. And this is something I want to advise women: dare to raise your voice, to ask for help when you need it. To move on even if you are in your comfort zone. Don't settle for anything you don't feel comfortable with, quit, and leave when things are wrong. Everything will be fine and the most important thing is self-love and self-care. Do not let anyone make you feel less important or less worthy!"
Editor's note: during the COVID-19 pandemic in 2020 Yamile had to travel back to her home country Mexico, leaving her job at YQ Art behind.