Emily Thompson was raised in the Northeast Kingdom, Vermont, a place of uncompromising beauty. She brought her sense of this place, its ruins and its wilds, to her work as an artist, traveling from the Pennsylvania Academy of Fine Arts, the University of Pennsylvania, to UCLA, where she earned her MFA in sculpture, finally landing in New York City. Here, she fell in with a rough crowd of thorny brambles and made it her mission to bring them to light. Emily likes to cite William Gilpin, 18th century theorist of the picturesque, who directed builders of follies and artificial ruins to do so as if these ruins were not designed but naturally chosen. What's more, writes Gilpin, they must be in magnificent style. Emily's work, like her ideal faux ruin, evokes nature in magnificent style.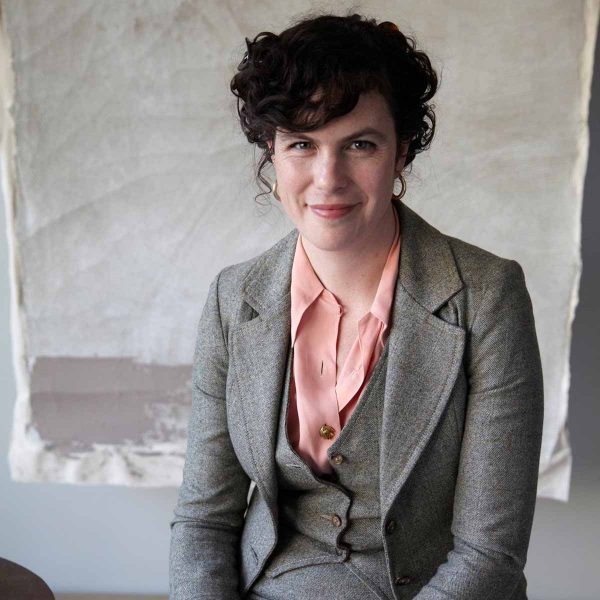 Go to The Flowerpodcast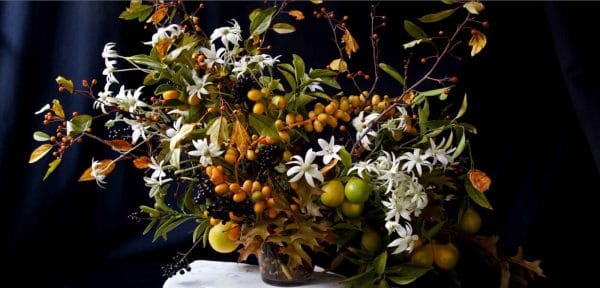 Philosophy of Emily Thompson Flowers
We collaborate with the rough hand of nature, drawing the eye to the infinite glory of the living world with our piercing contrasts and juxtapositions of materials. For our sometimes ornate, other times austere and stripped-back designs, we seek out rare, ill-used, and unlikely flowers, seed pods, branches and undergrowth to achieve design that creates desire for the obscure and love for the hard-to-love. We chase the best of the season through the calendar. All this, to reveal the essential natures of our living media. Our materials come from local growers whenever possible, and champion the uncultivated treasures brought to us by a network of foragers. We strive to always bring the eye back to the forest and field, the swamp and the bog.