This is an interview with the female flower farmers of
Fam Flower Farm
and part of a series to tribute inspirational women in flowers. Let's dive into the subject of gender equality and women's contribution to the floral industry.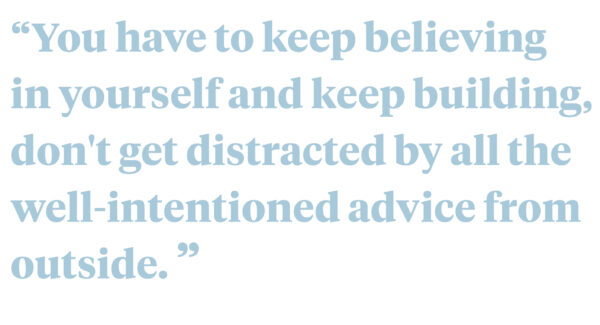 An Interview with Fam Flower Farm
On Thursd.com you find interviews of the world's most amazing floral professionals. In these specific interview series, the professionals that color the world are women positioned in a floral business or running their own floral business. Also, other powerful women, related to our industry, in event design or creating essentials and art, deserve a shout-out. Read about the ever-present guilt that ambitious women with children will have and find a job that suits and excites you, with Marlies en Linda founders and owners of
Fam Flower Farm
.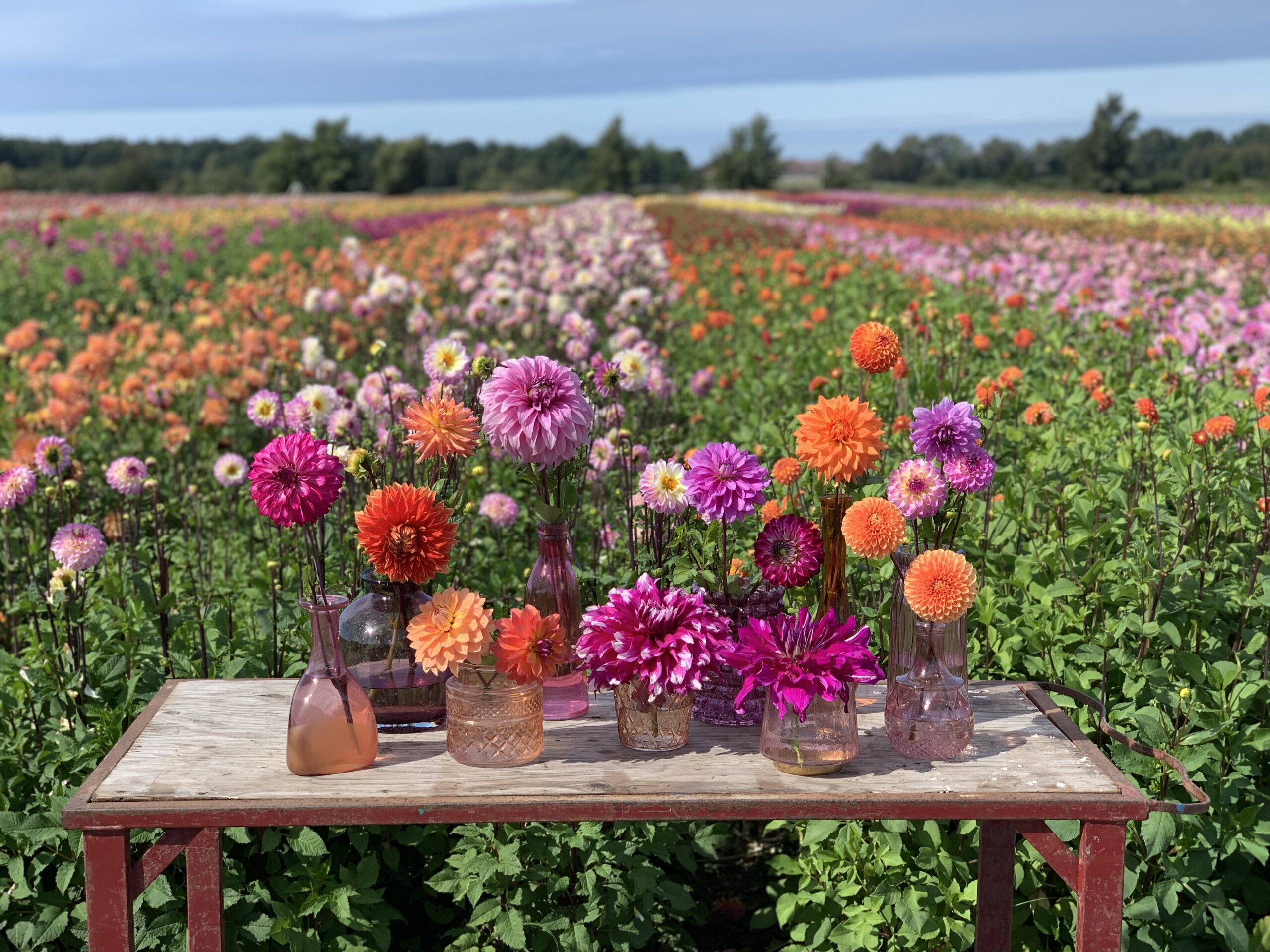 Looking at the business part of the floriculture chain - the growers, breeders, and traders - how do you experience your role as a woman amongst primary men?
"I have worked many years with all these partners in the chain and yes all of them were men. It is very hard to convince a breeder to not throw away a pale-colored tulip (yes women love that) or a hyacinth with fewer flowers (we love minimalism). Their technological knowledge drives them and our soft arguments count way less. So for us, life is much easier now as we do mainly mail orders, we can make our own decisions. Our men are the growers and as we reach quite a big audience daily, they love to hear our opinion about new varieties. We know what they love and we can also ask our fans for an opinion to see which varieties are popular and which are less popular. So our influence has definitely increased with regard to the choice of new varieties."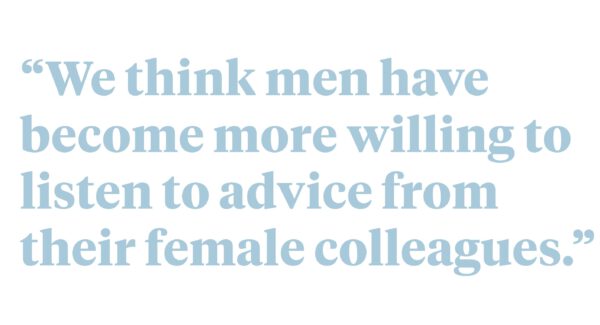 It's the 21st century, have you seen any shift in the last few years in floriculture towards gender ratio and responsibilities?
"We feel like more and more women are involved in floriculture but still, the main part is male. But we think men have become more willing to listen to advice from their female colleagues. In the US the small-scale flower farmer or farmer-florist are mostly female. You can see they really operate from the love of their flowers and the beauty they want to create. For us, they are a big inspiration."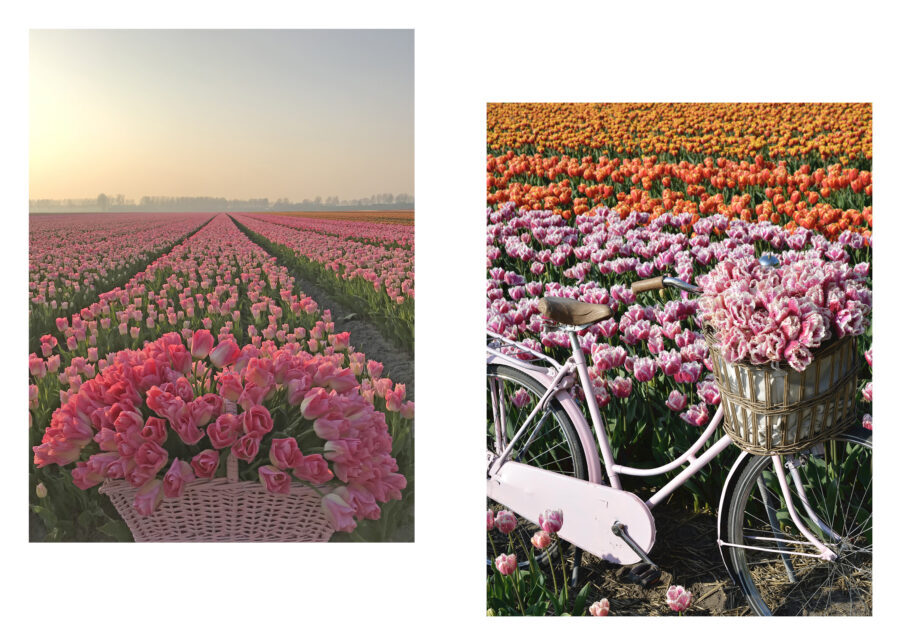 What do you think is the biggest global feminist issue at the moment? How does this relate to our industry?
"The ever-present guilt that ambitious women with children will have. You never really do things right. If you work full-time or more, you feel guilty towards your children and are condemned for not being worthy of your children, but if you work part-time, you don't count as a full-fledged colleague and feel that you always have too little time. Men suffer less from this. In addition, it is barely accepted that men work part-time, so this situation is far from balanced."

How important is it for women to lift each other up and what does that mean to you?
"This is very important. Women tend to condemn other women for their careers vs. their home situation. Men are much milder in this. Everyone should be free to make his or her own choice within his or her possibilities without judgment from others. You can't compare every situation, so let's stimulate each other!"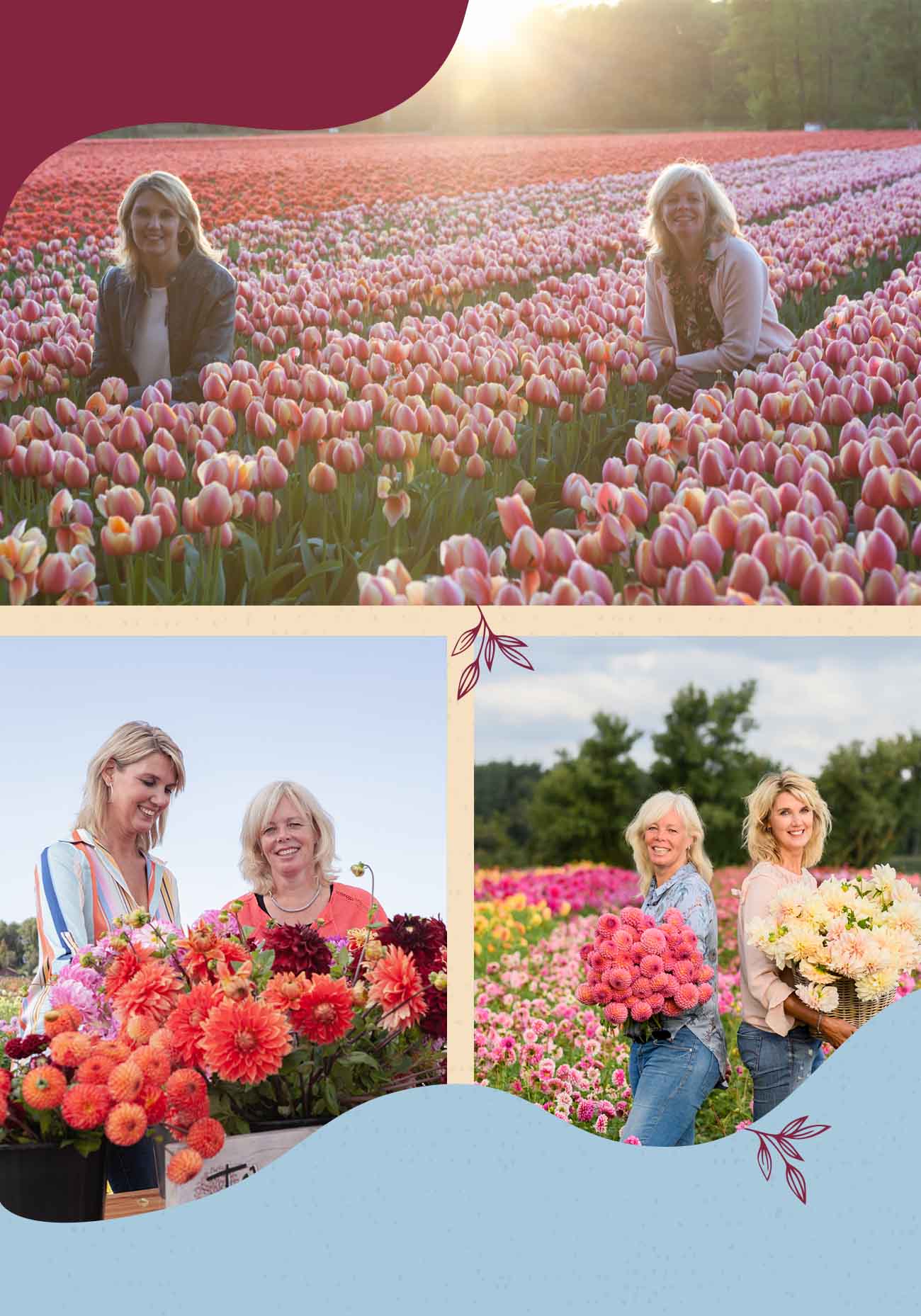 What is the most important message you want to send out to young women thinking about their careers?
"Search or keep looking for a job that really suits you, that excites you and that you want to immerse yourself in continuously. Only then you can become good at what you do, earn enough money to live independently and on top of that you will be happy too. It's never too late to switch jobs and discover that working life not only costs energy but also brings in the right amount of energy."
Which powerful woman in the floral industry do you admire the most?
"Erin Benzakin from Floret Flowers. She really is an inspiration to us. How she started her small-scale flower farm by just doing what she loves and becoming the very best at it. She has inspired so many women, not only in the industry but also consumers who started gardening again."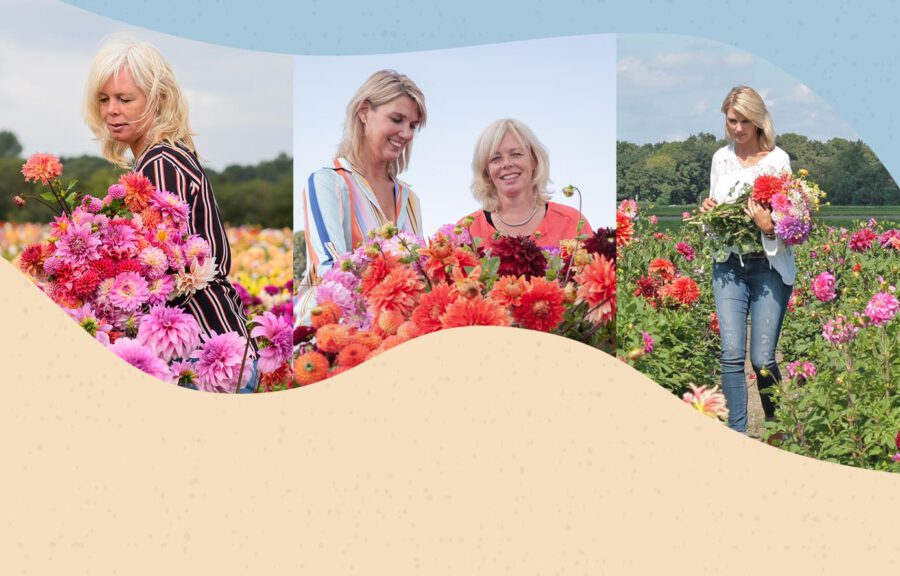 Do you consider yourself to be powerful women? If so, can you share with us any situation in particular that emphasized it?
"Of course, we're not used to saying that about ourselves, but lately, other people are saying it about us. So yes, we just manage in our own unique way to market a new international consumer lifestyle brand that clearly appeals to women. In such a way that the total market of tulip and daffodil bulbs and dahlia tubers gets an impulse."
As a woman, what barriers have you faced in becoming successful in your field? How did you overcome them?
"In the beginning, people thought we had a new hobby, but we were serious about starting a business. Even our partners didn't quite understand what our intention was and how we would make money with this. So you have to keep believing in yourself and keep building, don't get distracted by all the well-intentioned advice from outside. Nowadays we ask our men mainly for advice when we have cultivation questions."