Fantastic news! With the Corona restrictions gradually lifted, we have decided to organize a special edition of Fleuramour. Fleur Floral Fashion, a slightly more limited version and also somewhat different from the other editions, but a perfect alternative. A unique opportunity to admire and smell the most beautiful flower creations in real life. Discover the Castle of Alden Biesen in Belgium.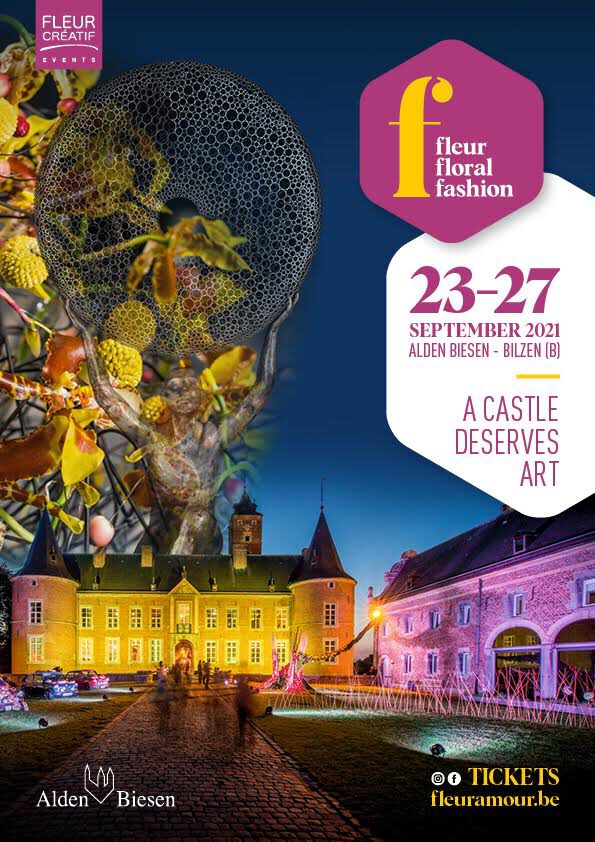 Fleur Floral Fashion by Fleuramour
You enter the site through the large entrance gate through the rear of the castle. The lawns dotted with beautiful Land Art creations and designs from Bloom Up's designers lead us to the castle. The extravagantly decorated Grand Bridge will take you to the Court of the Castle with all its beautiful rooms.
Why This Theme for Fleur Floral Fashion?
This year's theme is A Castle Deserves Art! So it will be a very artful edition with a lot of attention for the artistic side of floristics, Floral Art pur sang! The castle has been completely redecorated with new wallpaper ... and this deserves an artistic floral decoration!
Our Fleur Creatif and
[email protected]
teams are already looking for inspiration from artists and art directions. They will unleash their creativity on the theme of art and present grand floral arrangements as a kind of art exhibition. Moniek Vanden Berghe gets to work artistically with materials such as cardboard ...and breathes new life into it with flowery power. Rita Van Gansbeke will design several frames with floral and natural materials, pure...and for her flower table, Rita has it all in her mind and just waits to unleash her creativity. Sören and Aymeric will bring a different feeling with the "Eternal Roses" from LULU Roses. (Naranjo Roses Ecuador) Other Fleur Creatif and
[email protected]
designers: Annick Mertens, Charlotte Bartholomé, Martine Meeuwssen and Chantal Post.
Competitions at Fleur Floral Fashion
Two Different competitions will take place in rooms of the Castle in Alden Biesen: Bridal Design and Fashionable Dress. One online and one offline. Read more here: Fleur Floral Fashion by
Fleuramour bridal bouquet
. Fleur Floral Fashion by
Fleuramour Floral Dress
Surprising Talent
Ioachim Erema is coming from London to spoil the visitors with his talent to decorate with flowers. Jimmy Englund from Sweden en Conny van der Westlaken from the Netherlands will join forces and design the basement. To say it with their words: We want it to be surprising and stunning. We set the bar high. Ben Clevers brought out a book:
Leaves
. He will use this inspiration to create Art in his part of the castle.
The New World
Andrea Stör's Team from Roumania will be joining us at Fleuramour's Edition: Fleur Floral Fashion. She has a great idea to bring to Belgium:
After one year when the world stopped from the normal spinning, my perspective about floristry is different. I remember so vividly the moment when during my travel to Germany, as a Horticulture University student, I've discovered the "Fleur Creatif August issue", 16 years ago. A powerful thought told me: "This is what I have to do in my life, flower design!" And now I am proudly representing my country as an international flower designer, together with my students, for the second time at this amazing Castle from Alden Biesen. With the new vision about what floristry means in 2021, I am so excited to create amazing installations that reach the minds and enhance the spirit of humankind. Even though many of us wanted to come back to what was before the pandemic, the new normal is not the same, because we are not the same. That is why our project at Fleur Floral Fashion by Fleuramour is named: "The New World".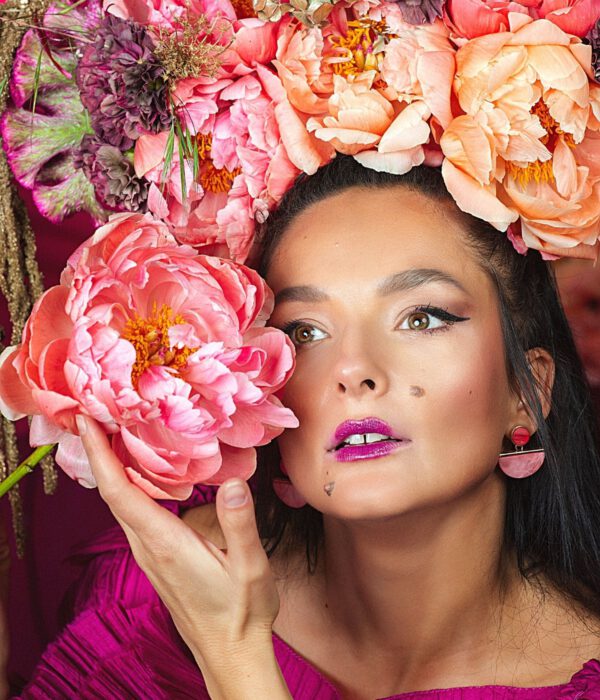 What Will Be the Eye-catcher on the Court?
In recent years we have always enjoyed a great spectacle at the Court. Also this year it will fabulous again. You know we only just decided to organize this event, and Tom de Houwer played with the thought of doing it again, but he wants to give the opportunity to somebody else. Tom:
It's a great experience and it's amazing to see how all your effort of thinking and designing comes together and creates such an impact. The rewarding comments of people entering the Court and the emotions they show are the biggest gifts I could receive. That feeling should be for another designer every year.
YES! YES! We found the best designers possible for the Court!! Viky Vangampelaere en Mieke Hoflack. They are working with the thought of a Pond, exciting.
Other Designers Already Committed to Fleur Floral Fashion
We welcome Els Geerdens, Audrey Gatineau, Suzanne Fazeur, Natallia Sakalova, Mike Boerma, Frank Timmerman, Peter Boeijkens, Ivan Bergh, Kristina Rimiené, Irina Byelobrova, Farida Kalim and many others are collaborating with designers from here to be present in some kind of way. Several students and educational programs will also be present. The students of Jacques Castagne en Annick Mosconi will design one of the biggest rooms in Fleur Floral Fashion, Reuschenberg.
Kristina Rimiené
Kristina Rimiené's Project for Fleuramour'2021 Description: In this fast technology-developing world 'A Castle Deserves Art' theme at this year Fleuramour edition is going to be disclosed by revealing the idea that even contemporary art has to move alongside nature. A floral installation including the movement of kinetic sculpture element will present augmented floral reality and will consolidate all the senses of experiencing the beauty of flowers. Let open-mindedness take a chance and where ever the world transition leads the nature will follow.
Why Do You Have to Come to Fleuramour Again from September 23 to 27?
"Because Fleuramour does everything it can to keep good traditions alive. It will be different this year, slightly smaller and more limited, but certainly no less beautiful or less worthwhile. Fleuramour will always be an international festival of flowers, but this year we are also playing locally. You will be able to discover a lot of Belgian and Dutch talent. Do you want to discover the latest flower trends and the very latest flower varieties? This is a very important reason to visit Fleur Floral Fashion. Nowhere else do you get the opportunity to discover so much natural beauty."
Decoration City Hall Bilzen
Helena Monten from
HMJewelry
is a young fashion jewelry designer from Hasselt and she made an earring for the old city hall from Bilzen. This brings fashion, art and flowers beautifully together. This earring will be decorated with flowers for the whole blue part.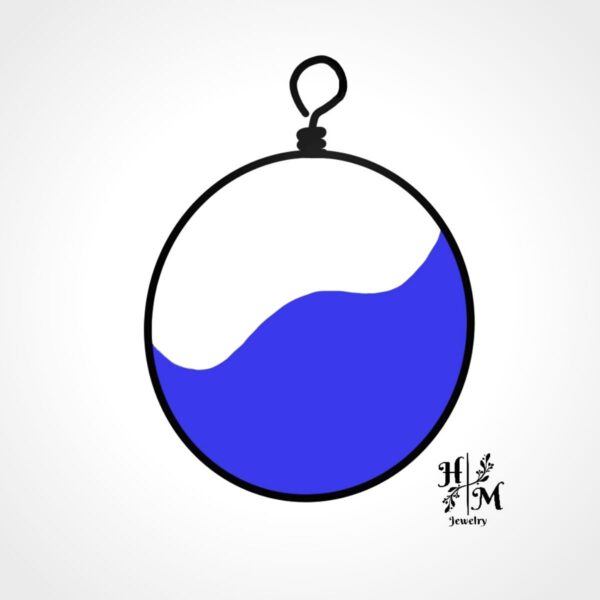 Design Your Most Beautiful Flower Hat for Hat Day
It's great to be an active part of Fleur Floral Fashion by Fleuramour. Design the most beautiful hat with flowers and/or plants and stroll through the castle on Friday, September 24, 2021, with your floral fashion hat. Crazy, great, or genius. Everything is possible, as long as your hat refers to the annual theme 'A Castle deserves art'. A must for creative flower lovers!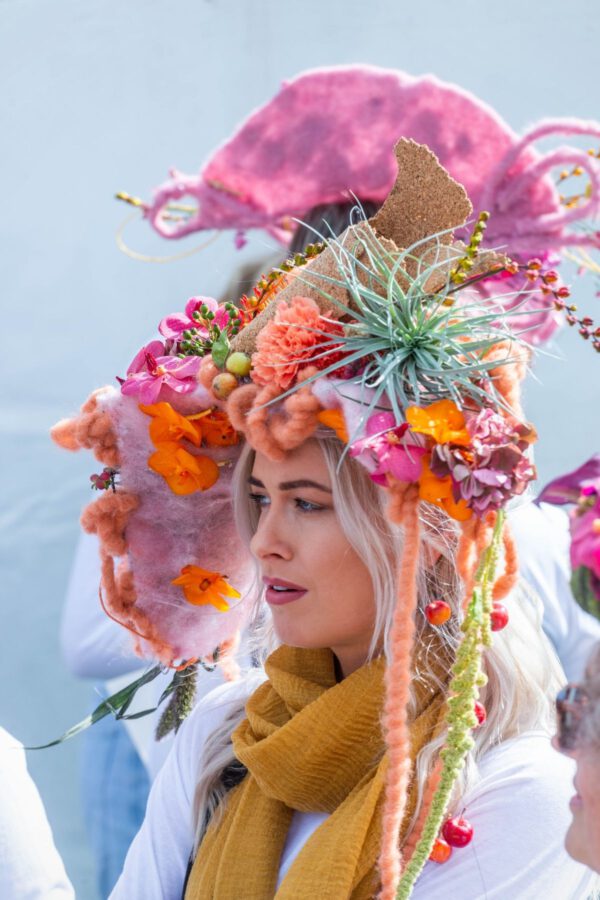 Book Your Ticket
Are you completely in 'Back to real life' mode yet? Book an entrance ticket quickly and choose your time frame on
www.fleuramour.be
and come to the Castle of Alden Biesen on Thursday 23, Friday 24, Saturday 25, Sunday 26 and Monday 27 September 2021. Thousands of flowers, in all scents and colors, are waiting for you!
Support Fleuramour and Buy Your In-Love-With-Fleuramour-Ticket
Book your online Fleur Floral Fashion tickets via www.fleuramour.be! Buy your In-Love-With-FLEURAMOUR-ticket to show support from where ever you are in the world. In return, you help us to be able to organize Fleuramour in the coming years. You will receive your personal link to a load of pictures from the past 25 years.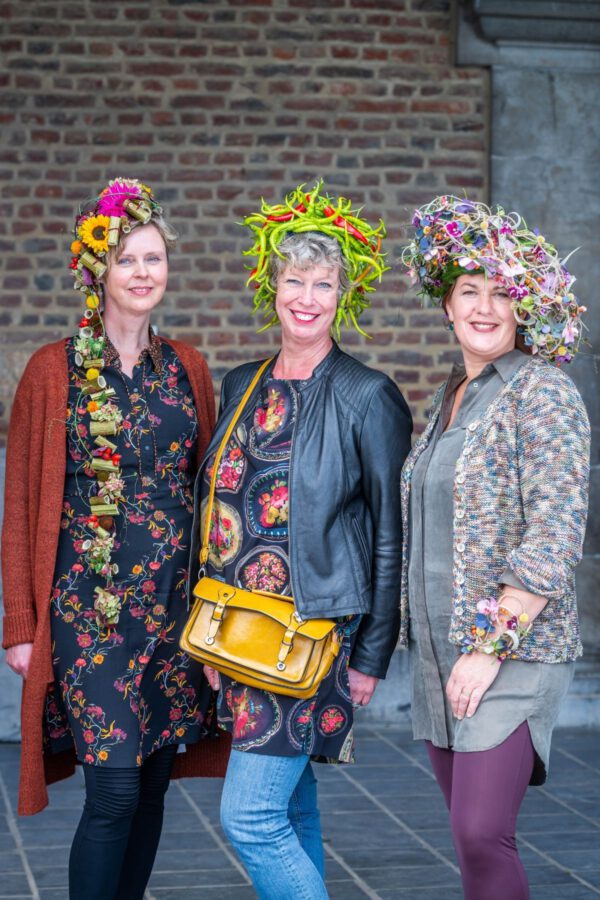 Practical
Fleur Floral Fashion by Fleuramour Grand Commandery Alden Biesen, Bilzen (Belgium) www.fleuramour.be  Latest news and images follow '
Fleur Creatif
'