For several years we have been seeing media reports about how robots are now being used in food service and restaurants to make pancakes, hamburgers, coffee, and even cocktails. Most of us have laughed a bit nervously albeit, thinking that will surely NEVER come to the flower industry and take OUR jobs? Enter FloraBot.
Innovative Robotics With FloraBot
Think again, but maybe not in ways that you imagine. There are many companies worldwide now trying to train robots how to make flower arrangements, just like
FloraBot
. Something that has been done by hand for hundreds of years. Does this mean robots will ever replace your local bespoke florist? Unlikely, as robots can do a very narrowly defined task, they don't give advice (yet) and don't provide customer service (yet). Those last two tasks are still two to three years away, at most.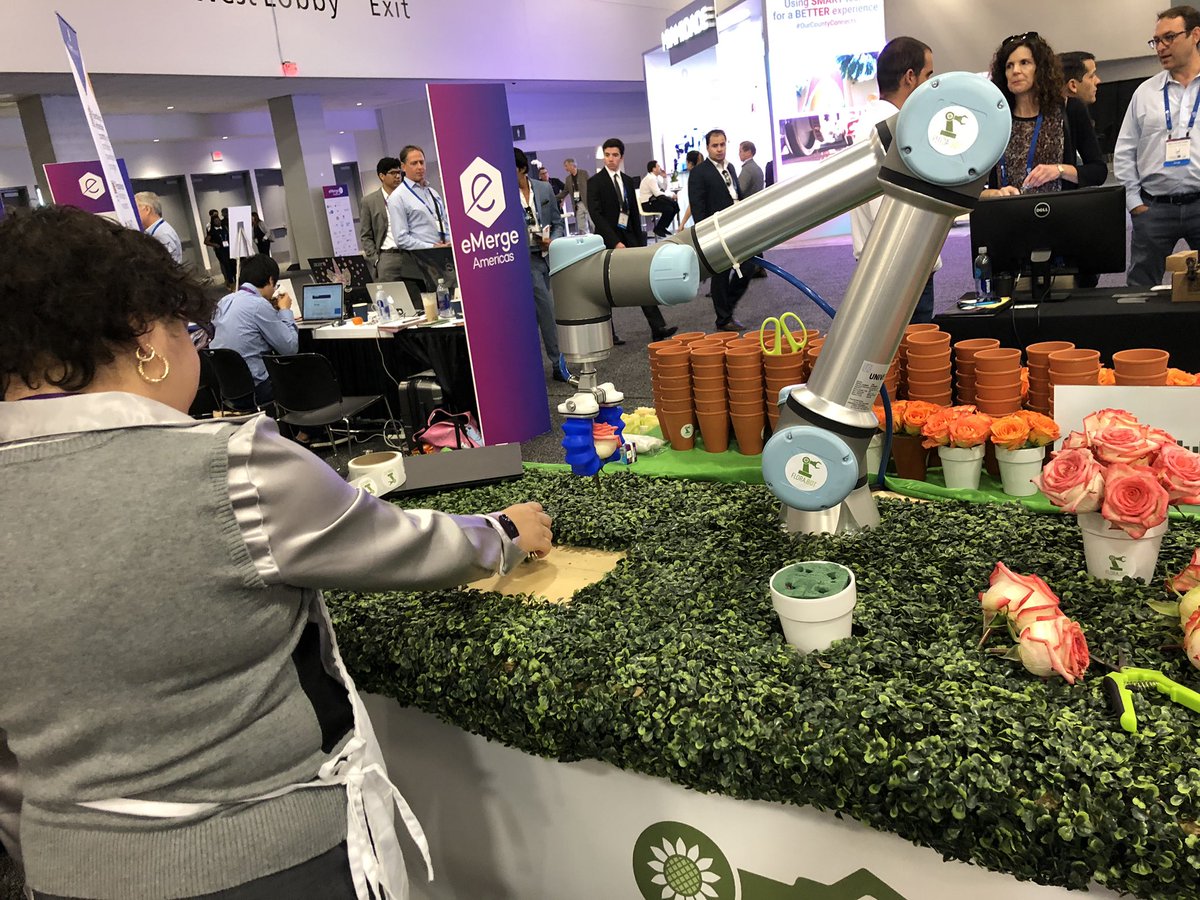 FloraBot at the IFTF, First Time in Europe
FloraBot is happy to announce they will be present at the next 
IFTF
to show you their innovative technology and floriculture solutions. This is the first time the FloraBot will be shown in Europe, so visiting the IFTF Exhibition is a great opportunity to experience not only the FloraBot, but all the other businesses showing their services and products for the flower industry as well. The IFTF will be held from 3 to 5 November 2021 in Vijfhuizen, the Netherlands. The organisers of the IFTF,
HPP Exhibitions
, bring together the entire floral community in a live exhibition in The Netherlands each year, but organise also many other exhibitions around the world, creating a platform that gives all its members the opportunity to stay connected 365 days a year.

Potential Capability Is Far Beyond Anything Imaginable
What today's robots can do is repeat any repetitive tasks done by humans that can be translated into computer language, otherwise known as code. Remember, current robots are blind and deaf, so you must be very specific as to what you are asking it to do. If you can't do it blindfolded, chances are neither can the robot. There are robots now with vision capability, and that capability keeps getting better and better each year. Once you learn to communicate with your robot, like they have been doing for over a year now in the Boston office of FloraBot, you will soon realize the potential capability is far beyond anything imaginable to most people outside of the engineering world.
How Can a Robot Assist With Floral Design?
As more and more businesses adopt these robots in the production and shipping departments, what this all means for consumers is lower price points for more sophisticated floral arrangements. FloraBot challenges anyone to identify which flower arrangement was done by hand and which one was done by robots these days. While a robot does not possess the artificial intelligence (AI) to design a floral arrangement, but once it is taught how to design, it can produce that design 24/7 non-stop. No breaks, no vacations, and no complaints. No human can or would want to match that level of output. For any creative professional, asked to make the same floral arrangement over and over, would become sheer madness in terms of boredom.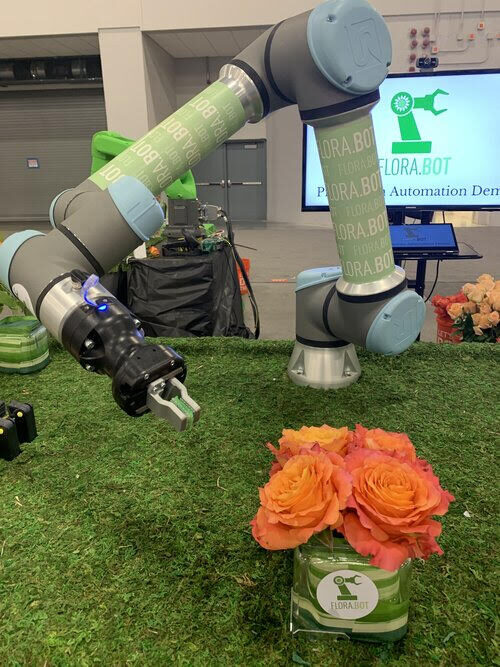 What today's robots can do is free up creative people to do what they do best, create, and leave the boring monotonous production work to the machines. No human enjoys working 24 hours straight such as at the major floral holidays, robots do it gladly, asking only for electricity to keep moving. Chances are the cakes you purchase at the grocery store are already made by robots behind the scenes. Does that change your decision to buy that same cake? Probably not, as you are just looking for value for your money. So are flower buyers, they are looking for quality flowers, tastefully arranged at the right price point.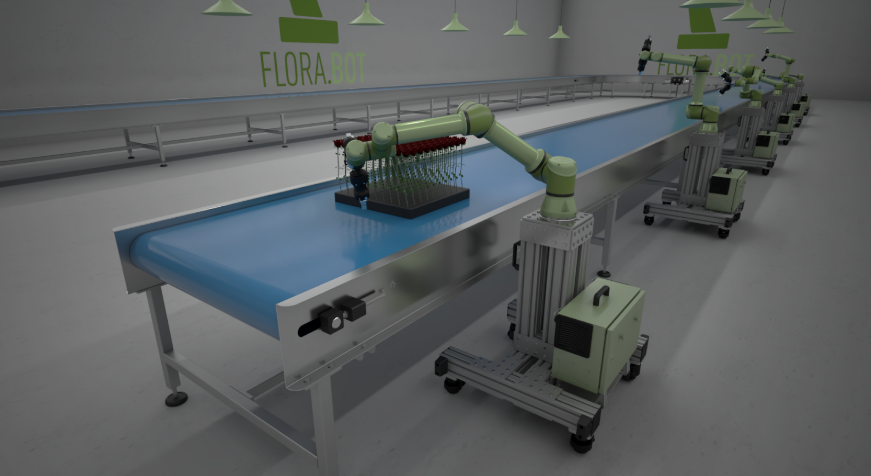 Making Flowers More Affordable With FloraBot
Most consumers consider flowers a luxury and discretionary purchases. The more affordable we make flowers, the more flowers they are likely to buy. The more flowers they buy, the more flowers will become part of special occasions in everyone's lives. That leads to a bigger flower business for all involved. That's a good thing for everyone in the floral supply chain.
FloraBot designs advanced technologies that enable its customers to automate the handling and assembly of fresh flower arrangements. Something that was impossible in the past.