The design vision for 2023 is clear: flowers will be more important and expressive than ever to lift the mood and indoor spaces of every home out there. A trend that can be seen included all the way from catwalks to interior design expectations and back to its source is the appearance of flowers and the floral industry itself.
Floral design trends, just like fashion trends, are constantly evolving. There are so many factors that can cause changes to flower trends, color palettes, and wedding themes. While it's impossible to predict the future, experts across the flower industry can tell us what's already on the agenda and what's forecasted in the floral trends for 2023.
Floral Industry Trends 2023 Will Have Around
Selecting trending flowers for the year ahead is a way to think about bringing nature even closer to us. According to floral professionals, flowers are occupying more and more space as the year progresses, crawling up plain walls and over tablescapes. Floral designers predict a notable trend toward floral-themed home decor, saying that as more people 'choose the simplicity of enjoyment that comes from nature', flowers will become increasingly important.
Other predictions include the fact that nowadays many people are moving past the stiff, perfectionism in bouquets and are looking to play around with nude and bold tones, for instance having nude flowers in nude vases, or having bold-colored flowers in nude vases as well. Softness, delicacy, playfulness, and wildness with regard to the flowers we bring into our homes will be some of the floral trends 2023 will see. Now that the most important info has been spilled, these are the floral trends for 2023 you cannot miss out on!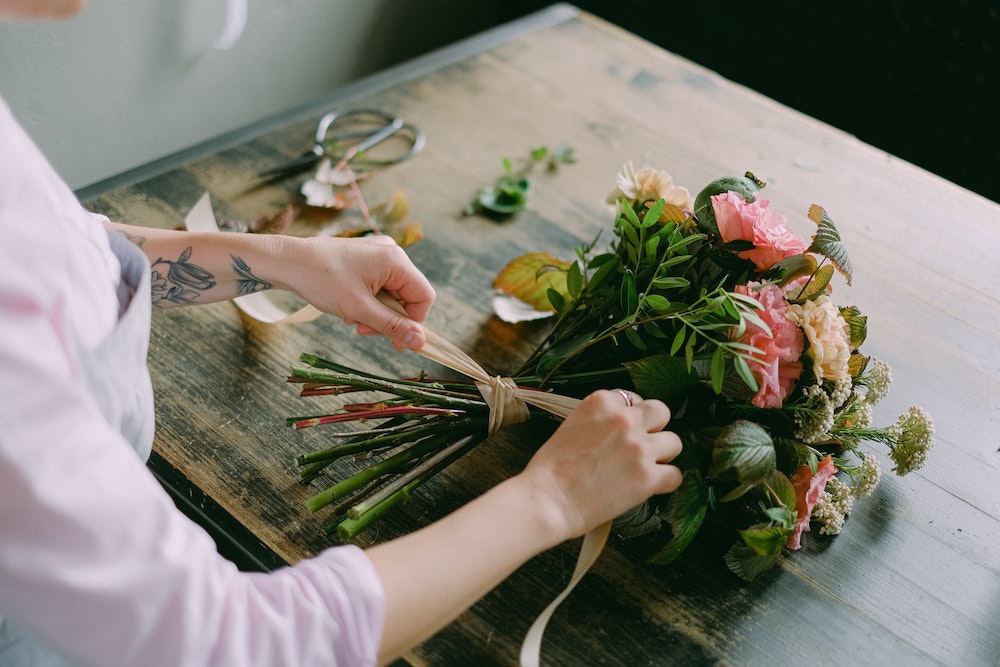 Viva Magenta Bouquets will take over as one of the most popular floral trends for 2023. If you want a quick and easy way to give your interiors the much-needed life they need, one of the simplest ways to colorize a space is with flowers in viva magenta tones. No matter the occasion or situation, colorful flowers will always be the best and right choice to make your days happier.
As part of the floral trends 2023, floral professionals in the industry anticipate that the year will be filled with flowers in the hue of Viva Magenta. Flowers are a terrific way to add color to your home. In fact, during the past month, searches on Google for magenta flowers have increased by 24%. 'Viva Magenta', a deep shade of burgundy, fuchsia, and red, was selected by
This color emits the ideal energy to channel throughout 2023; it is described as daring, fearless, powerful, and empowering. You'll have a ton of options when it comes to 2023 floral trends if you want to add some of that vibrant color to your home or give someone a present that is bold and empowering.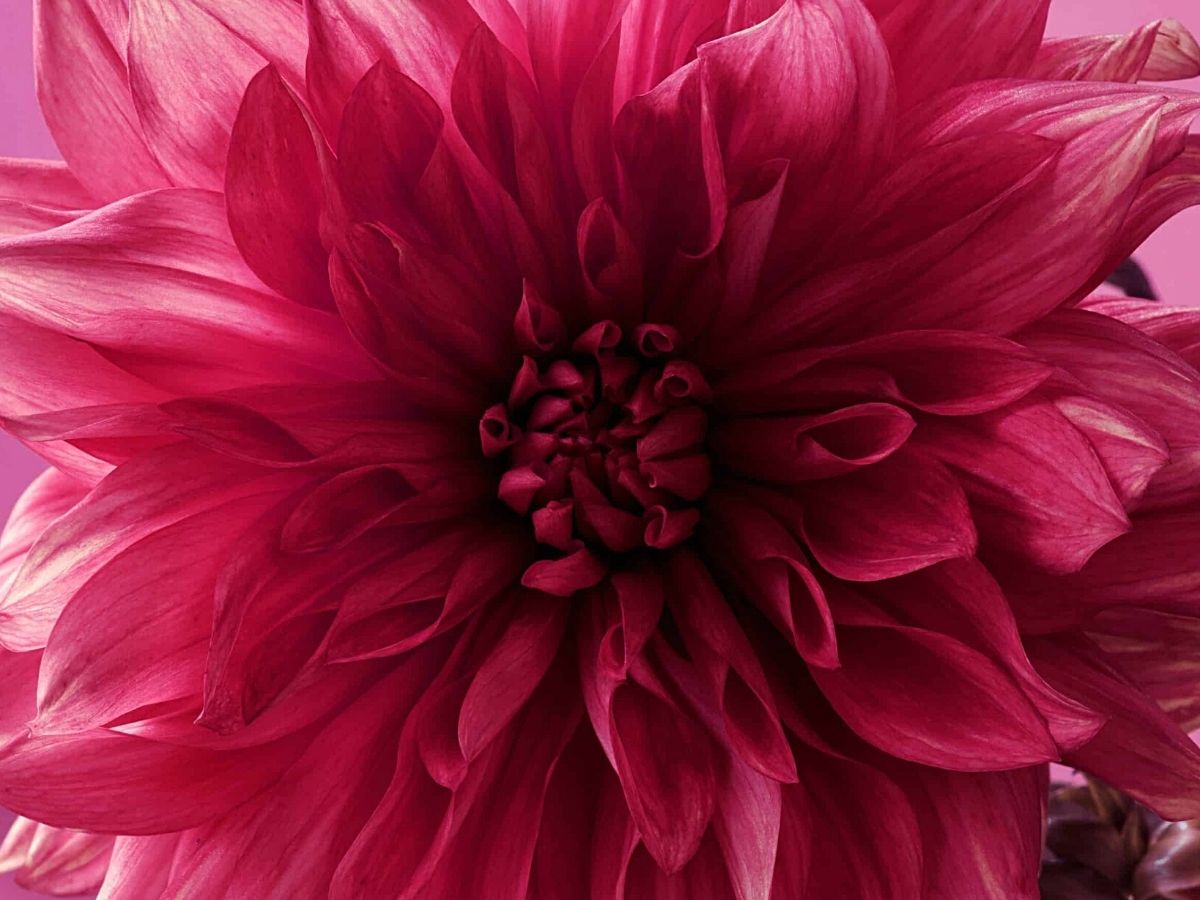 Wreaths as floral trends for 2023 will also be on fire this year. Traditionally, wreaths for your front door were only used during the holiday season, but by 2023, many floral lovers anticipate wreaths will be welcomed all year long. In fact, Pinterest searches for spring wreaths have already grown 110% from shortly after Christmas to the first week of the new year.
Pinterest trends are constantly starting to show that people are starting to search for seasonal wreaths throughout the year. While Christmas wreaths continue to be the most frequently searched-for items, spring, summer, and autumn wreaths are also growing in popularity, and 2023 can only anticipate seeing this trend continue, especially in light of Pinterest's predictions for the year's biggest trends, which indicate that everyone will be focused on the front of the house as people look to spruce up their doorways.
Spiritual flowers will also be seen taking over floral trends for 2023. You've probably heard about birthstones, but what about birth flowers? Floral designers anticipate that this year, consumers will prefer flowers that have a deeper significance in their homes. Birth flowers are a breakthrough trend for 2023, with search interest already up 23% over the past month.
2023 is also said to be the most spiritual year in numerology and is a time of spiritual awakenings, knowledge acquisition, solitude, and inward focus, making it the perfect time for people to start integrating spiritual awareness into their daily lives. So why not start by learning about the significance of your natal flower? It gives life a deeper significance and a more spiritual perspective.
As part of the floral trends for 2023, colorful flowers will definitely make a statement and will be around a lot! Many floral professionals have affirmed that flower varieties with incredible colors, long and strong stems, and beautiful tones will flourish in 2023, including, of course, dahlias, sweet peas, and ranunculus.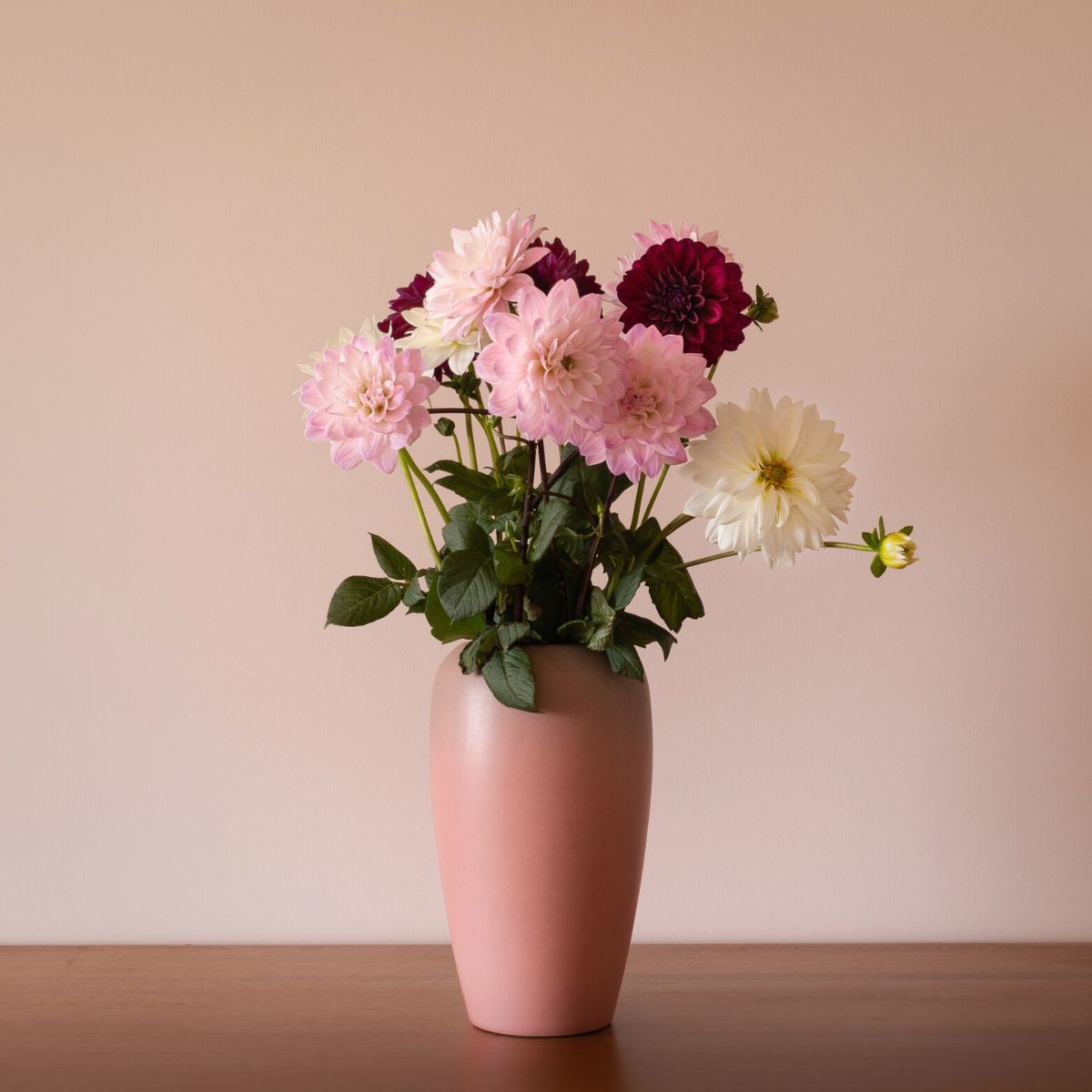 This is where the trend of having flowers in bold colors will definitely appear early this year. Bold colors will be seen as a conquering trend for the year because people are opting to include strong colors in their day-to-day, whether it be for interior design purposes, fashion, or flowers. Not only that but bold colors will be mixed with neutrals and nudes as well.
For example, placing red or hot pink flowers in a nude vase will create the contrast between fierce and delicate that many already love. If you're not a big fan of mixing strong and soft colors, no worries because as another one of the predicted floral trends for 2023, nudes will also continue to take over. There is no way that nude flowers and nude vases will disappear because even though some people are opting for crazier and non-combining interiors, there are traditional people who love sticking around with a nude palette.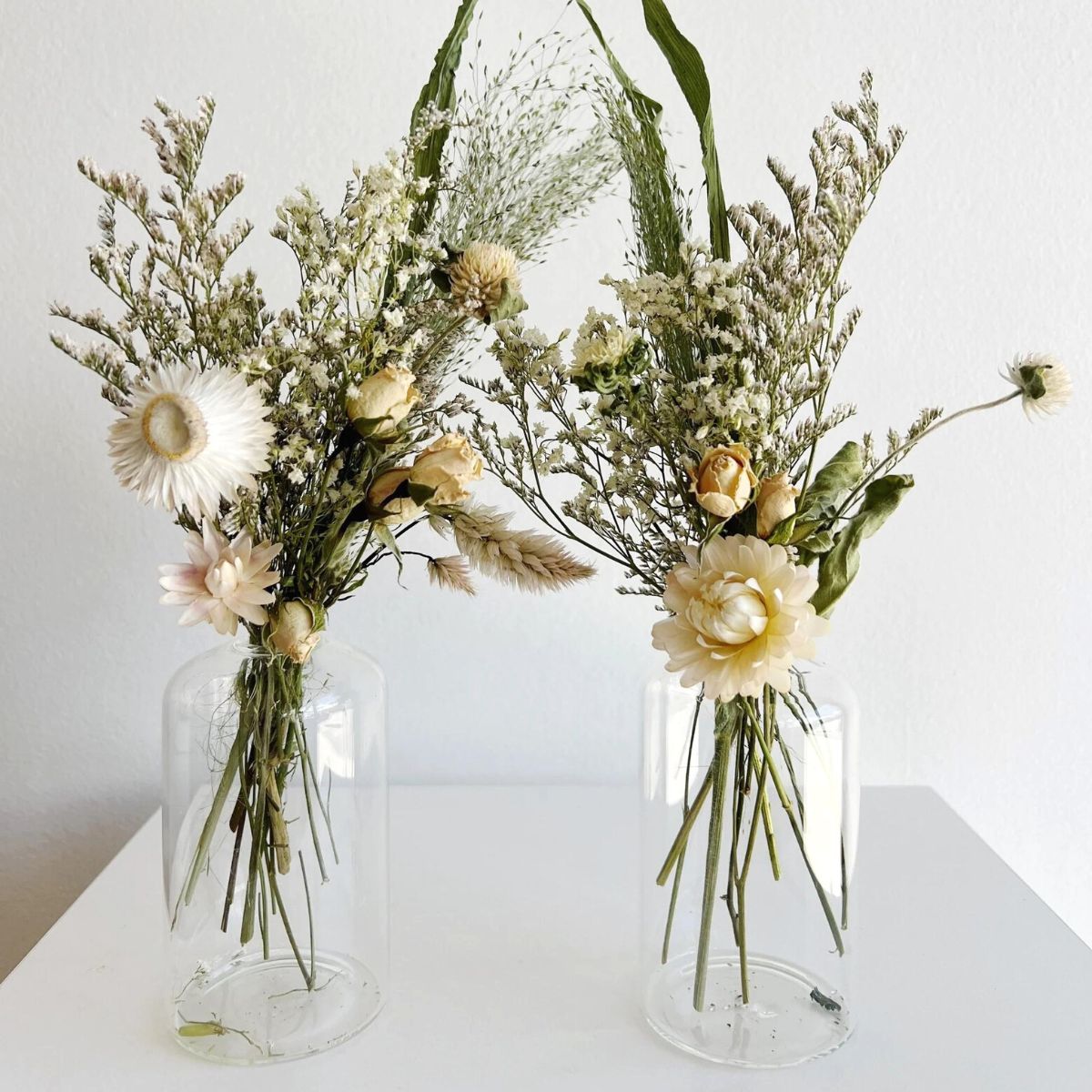 Last but not least, the presence of dried flowers will still make part of the 2023 floral world. Dried flowers can be your greatest ally if what you want is to keep the presence of flowers longer at home, plus create a more aesthetic look to your spaces through nude-colored dried flowers. Remember that these types of flowers are great fillers as well and would look amazing as a complement to any floral arrangement you want to have at home, as well as a great option to decorate your interiors.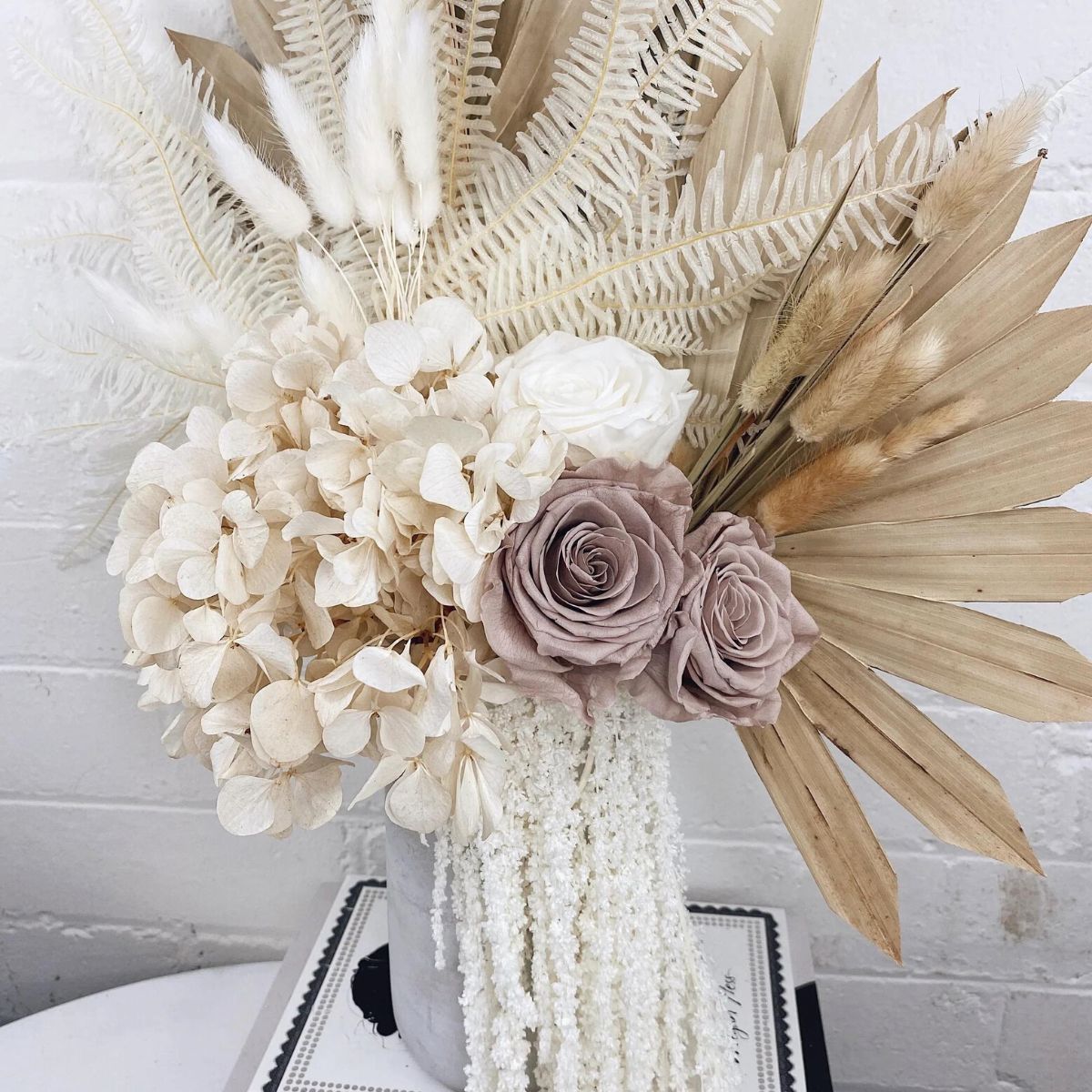 What other floral trends have you heard of that will be all in for 2023?
5 2023 Wedding Flower Trends Experts Expect to See
Here is what to expect in terms of big-day blossoms, from huge aisles and statement centerpieces to tiny bouquets and stunning overhead installations as part of the 2023 wedding flower trends.
Different color schemes and less greenery are one of the 2023 wedding trends that will take over these special events. Color, color, and more color are what we'll see a lot of during the year. And according to experts, this is particularly true when it comes to flowers. The prediction is that 'fashion-driven color palettes' will rule supremely in 2023. Consider the Valentino F/W 2022 collection. Last year, bright and strong pinks had a significant moment. Considering that Viva Magenta is the Pantone Color of the Year, that will continue this year. De-saturated jewel tones, particularly blues, rust, and olive green, will also have their moments.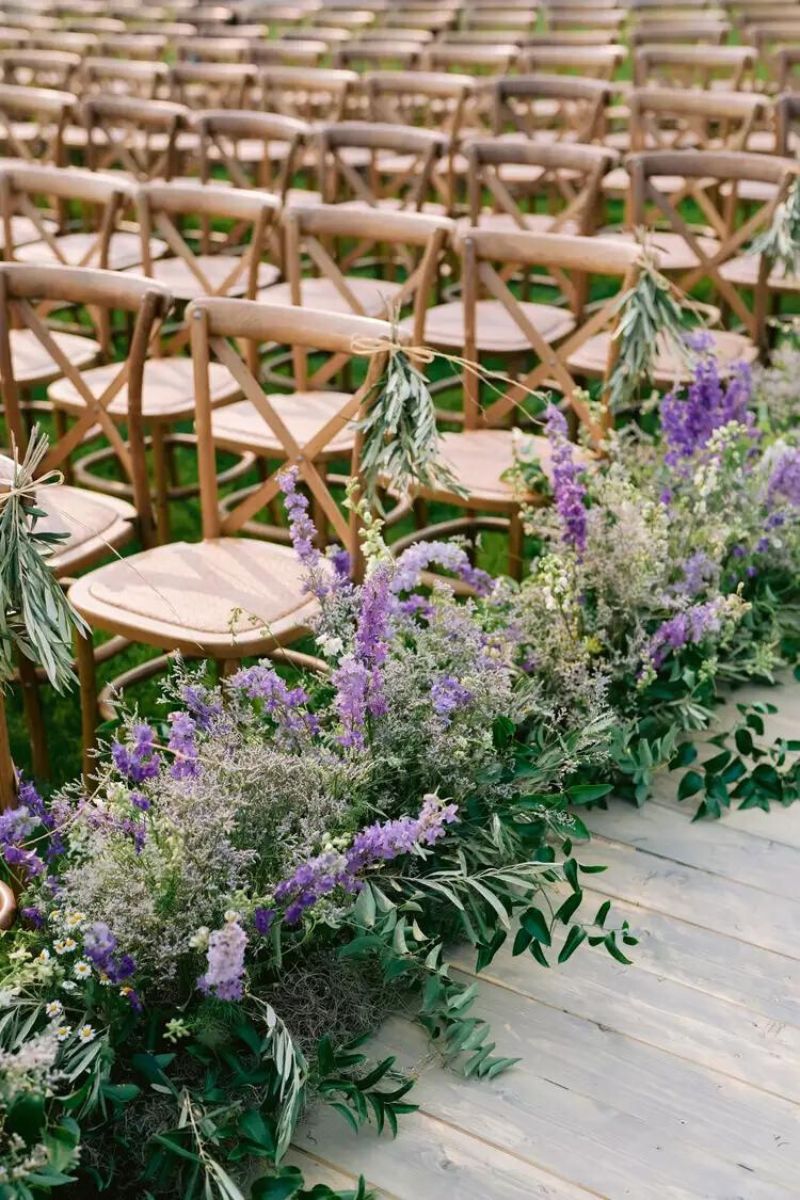 Another wedding floral trend for 2023 that'll conquer weddings is the presence of complete, vibrant aisles and backdrops for ceremonies. Consider it like this: Your ceremony is the first act of your day, so giving your guests a memorable first impression as soon as they arrive sets the stage for an amazing evening. Because of this, according to floral and event professionals, statement ceremony decor will remain a significant trend for 2023.
What are the essential facts? Backgrounds and aisles. In these categories, couples intend to compete fiercely. The focus on the aisle itself rather than merely the background is intriguing. anticipating numerous big aisle moments rather than just arches and chuppahs.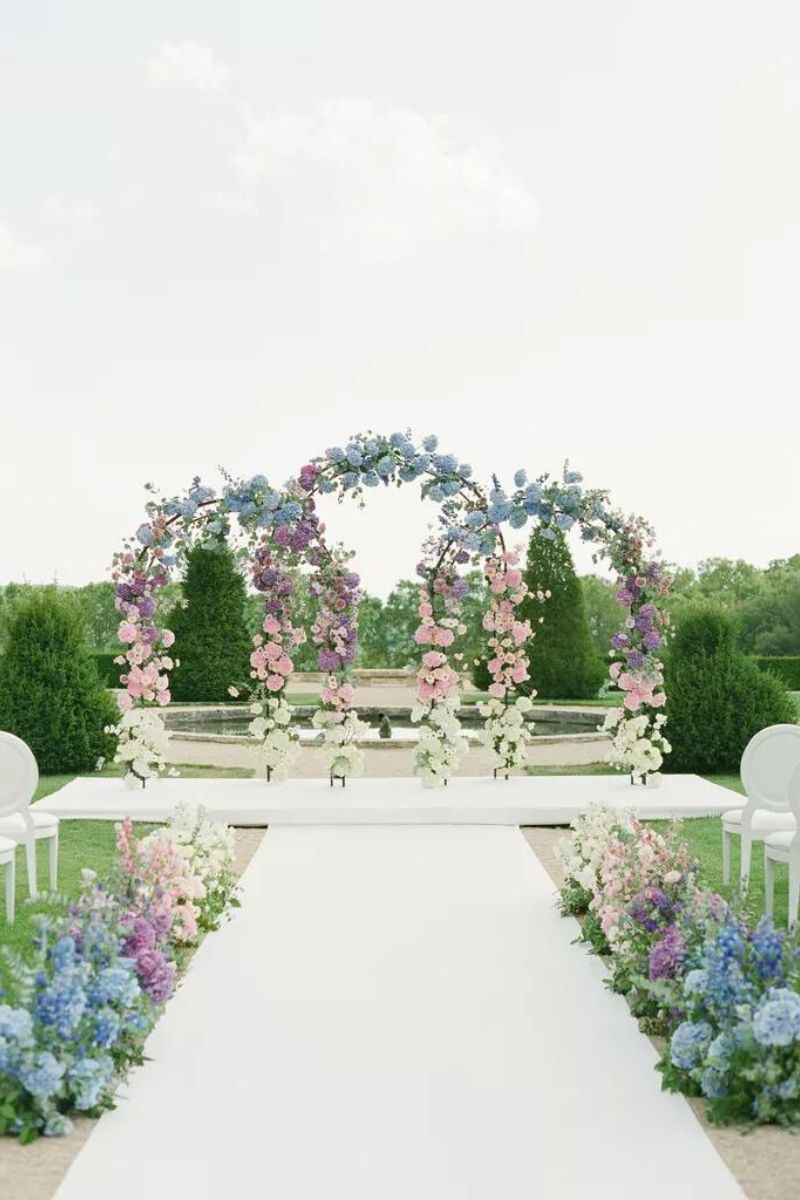 The third wedding flower trend that'll is hot for 2023 is using numerous varieties of a single flower. Variety may be the flavor of life, but when it comes to wedding decor, it's by no means the only thing to consider. In 2023, specialists will enjoy working with fewer varieties of flowers. Experts adore the current trend of using fewer flower kinds in bouquets and massing one floral variety for larger installations.

In terms of the flowers, you can anticipate seeing most frequently, baby's breath which has quickly risen to the top of their clients' selections. In particular, en masse, baby's breath has experienced a great resurgence. Sincerely, almost anything sold in large quantities—whether it's bulk stems or bulk color—seems to be creating a lot of fuss.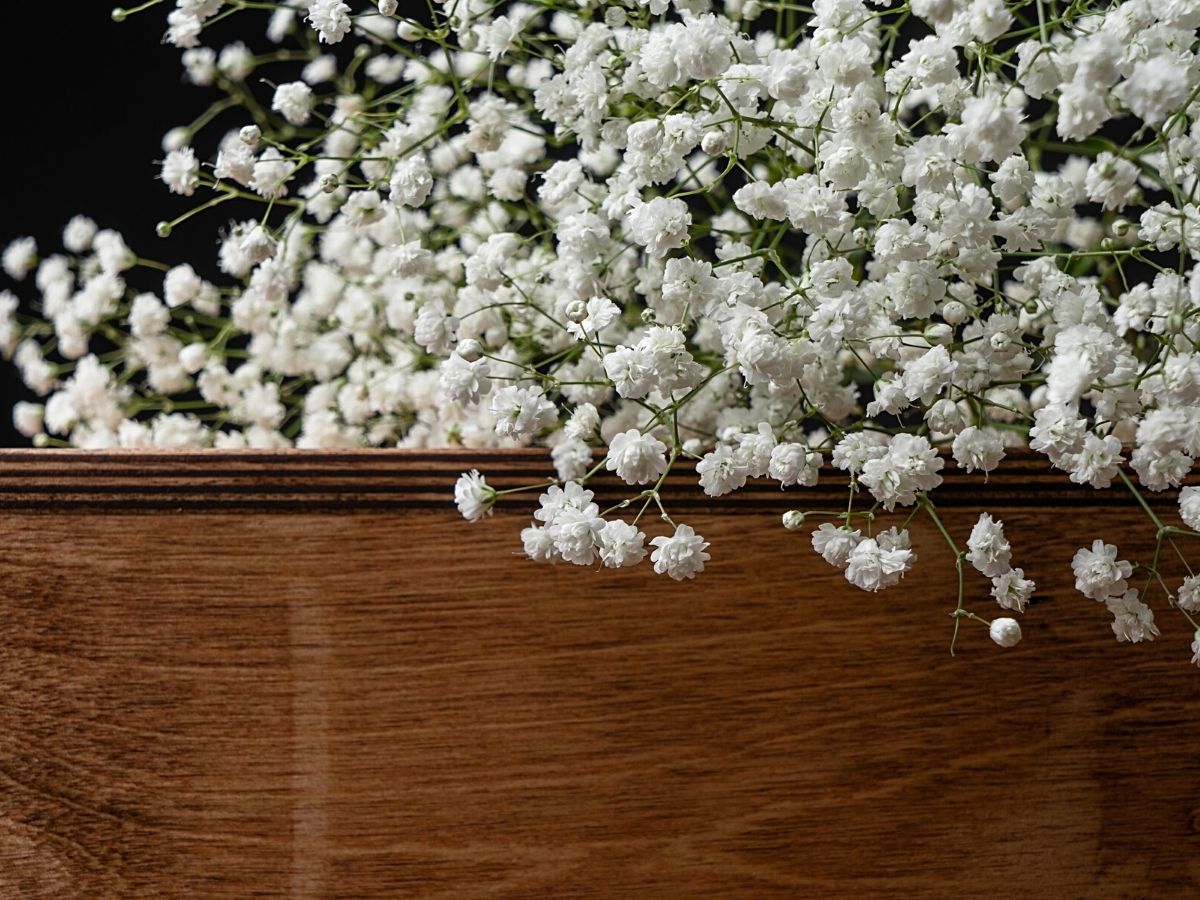 Continuing with wedding flower trends 2023 has for you, you can expect to see non-traditional centerpiece vessels that make a statement. Say goodbye to compote vases and mercury glass! Professionals claim that fresh, hip solutions are taking center stage and that these formerly revered vessels are on their way out. According to McClure, "I believe black vessels will come more frequently onto tables for a classy appeal. The centerpiece trends for 2023 are unique vases and colored candles.

Some people are eschewing the customary spherical centerpiece in favor of a wide array of tabletop decorations, including vintage table lamps, six-foot-tall trees, and fanciful cloche gardens.
Last but not least, the fifth 2023 wedding flower trend that'll be seen a lot this year is spectacular installations. Simple bouquets may be popular, but that doesn't necessarily imply couples would opt to use only delicate flowers. According to experts, 2023 will see large, spectacular installations.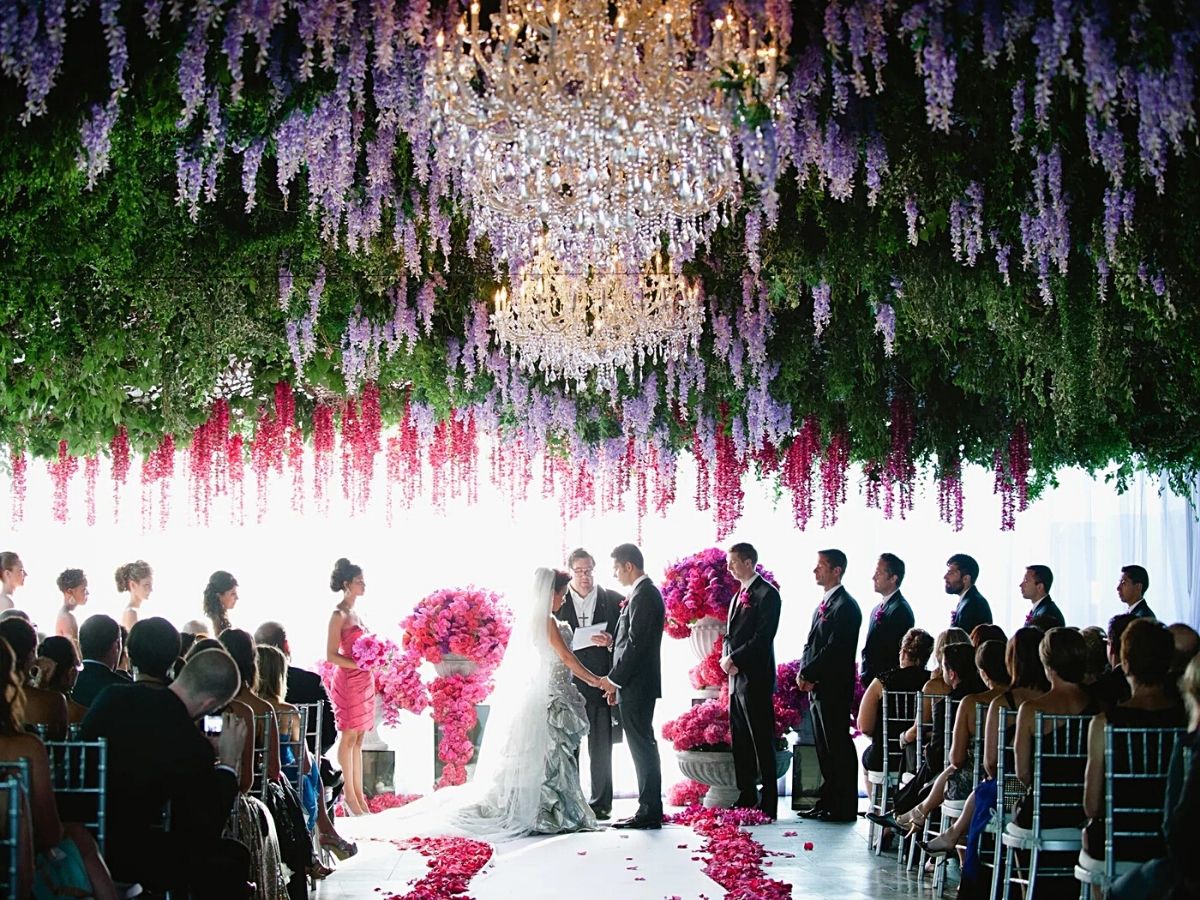 Where will these installations be located? Just look up whenever you're at a wedding and you'll see what experts are talking about. Garlands with uncommon blooms, like lilies and orchids, that can bring playfulness to an arbor or ceiling installation, have proven to be in demand.