Florensis is an innovative, second-generation family business from the Netherlands, founded in 1941. The company has a proven track record worldwide as a breeder and as a supplier of starting material for professional growers. With 2,000 dedicated and highly skilled employees from the Netherlands, Europe, and far beyond, Florensis produces over
1 billion young plants
from seed, cuttings, and tissue culture every year.  At the coming  
IFTF exhibition
, next November the people from Florensis Cut Flowers will show some highlights of their suppliers, and inform in particular about their Celeb and Corelli series of Lisianthus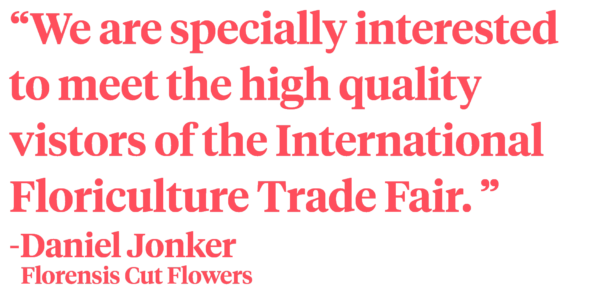 Florensis at the IFTF 2021 Exhibition
IFTF is much more than a face-to-face event.
IFTF
is the meeting place for the world floriculture trade. Its ability to promote world exports in the sector makes it the marketing hub for the whole group of professionals that make up the entire value chain while consolidating its position as the platform for innovation in the international flower market.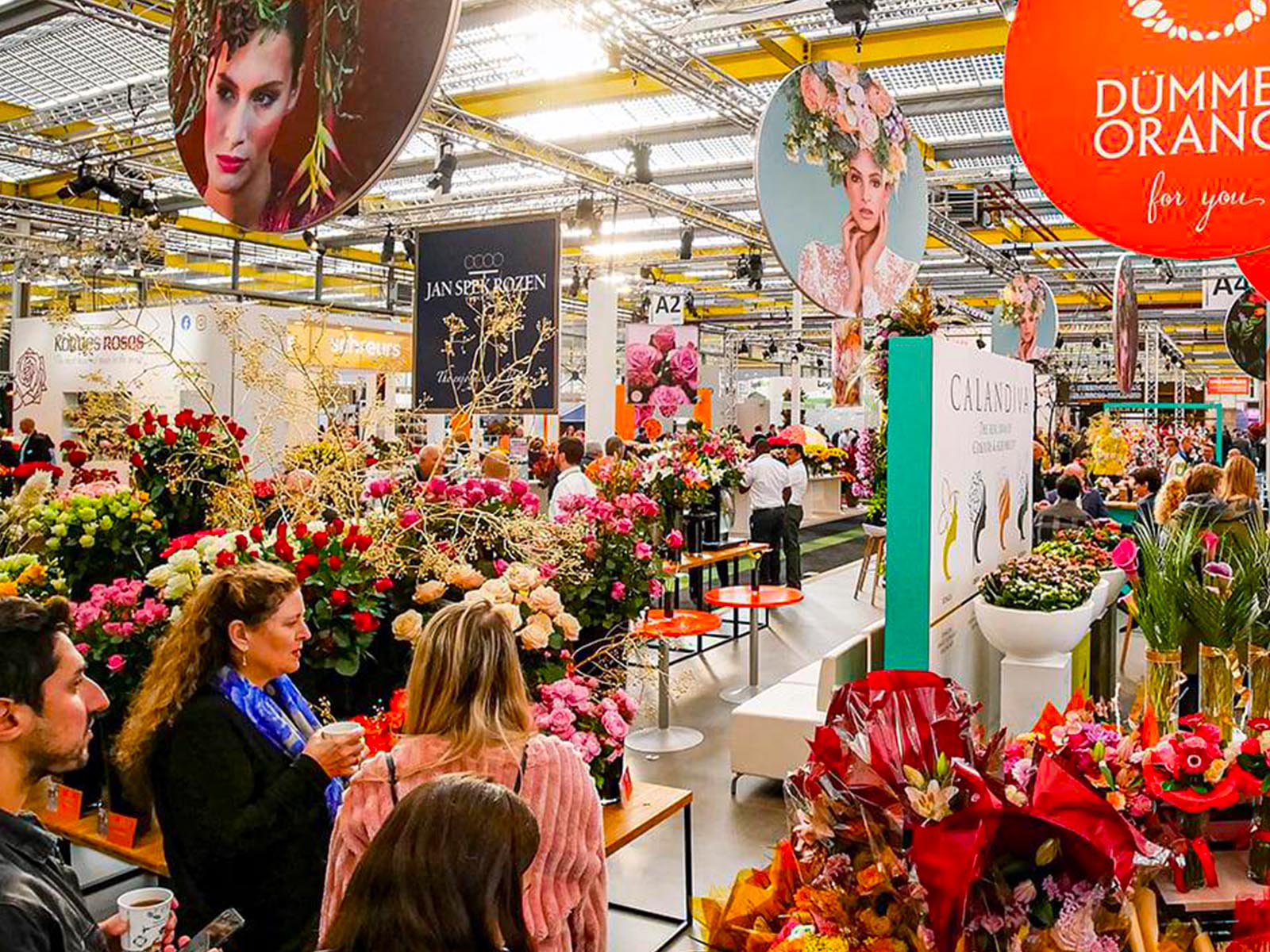 The next IFTF will be held from 3 to 5 November 2021 in Vijfhuizen, the Netherlands. It brings together the entire community on a platform that gives all its members the opportunity to stay connected 365 days a year. Florensis Cut Flowers will be present with their booth at this important event.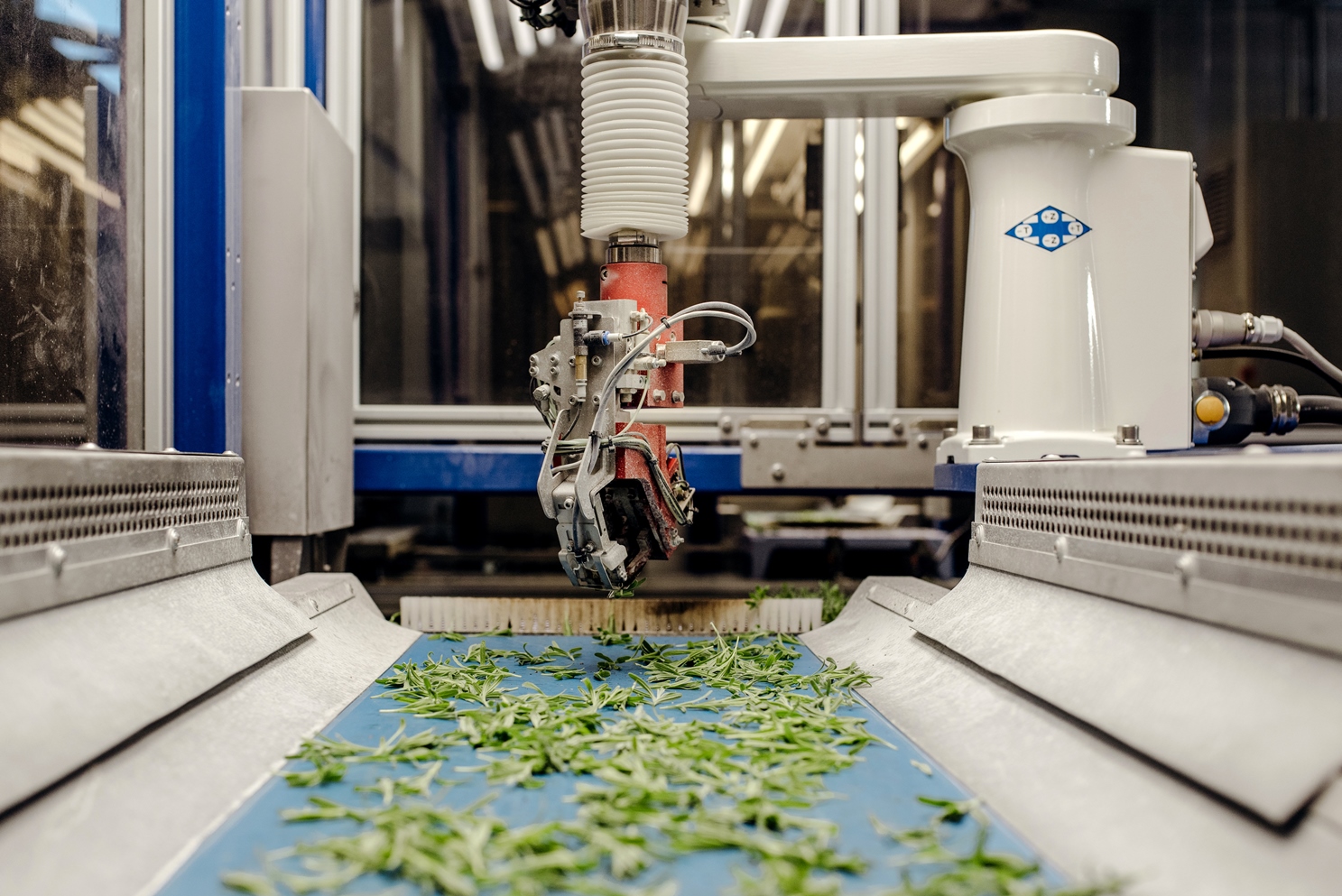 Florensis at the IFTF 2021
Florensis is happy to announce they will be present at the IFTF 2021 with their range of products, of which the large-flowered fringed Lisianthus, in particular, will attract the attention of the IFTF's high-quality visitors.
Lisianthus
Lisianthus originated as Eustoma russellianum that grows under desert and prairie conditions in North America and Mexico. The first cultivated form of Eustoma russellianum was developed around 1930. Today, it is primarily the double-flowered Lisianthus varieties that are being cultivated worldwide. Many splendid cultivars for cut flower production are available already but improved ones with new colors, larger flowers, and new flower shapes – such as the fringed varieties for example – are being developed every year for the key Lisianthus market. The largest markets for these elegant
cut flowers are
China, 
Russia, 
South-&middle America, Italy, and the United Kingdom. Each market has its own preferred type, flower size or color.
About Florensis
Product range
Florensis offers growers an unrivaled assortment range of annuals, perennials, pot plants, primulas, pansies and violas in more than 3,000 different flower and plant varieties. All these cultivars are produced to the highest possible level of quality, come in dazzling color variations and are grown using highly innovative and sustainable methods. Florensis also knows how to market these products successfully. This is Their strength. In addition, Florensis also supplies young plants for cut flowers worldwide through Florensis Cut Flowers in Rijsenhout (Netherlands).
Florensis Cut Flowers (FCF)
FCF is Europe's largest supplier of cut flower young plants from seed. They supply their customers with more than 300 million young plants a year. FCF emerged in 2009 when Florensis acquired Ball Holland. The pot and bedding plant activities subsequently moved to Hendrik-Ido-Ambacht and FCF was launched in Rijsenhout where it specializes in the cultivation of seed propagated young plants for cut flower production. Since 2009 Florensis' commitment to delivering the highest quality products has led to investments in supplemental lighting and in sorting and selection machinery for young plants. They have also installed greenhouse cooling to guarantee the best possible climate for cultivating Lisianthus during the summer period. After all, what applies to all Florensis products applies here too: Florensis wants to supply their customers with the very best products.