Plantipp was proud to take home three silver medals and one bronze medal at GrootGroenPlus 2022. No less than five out of six entered novelties were awarded. And it didn't stop there: Cornus Alba Miracle was awarded this year's Green Grand Prix.
GrootGroenPlus 2022
It sounds Dutch, but is it quite an international tree nursery event: Trade Fair GrootGroenPlus is an exhibition, a trade fair, and a platform for everybody working in the tree nursery industry who focuses on exchanging knowledge and contacts.
This 32nd edition has been a 'must be and must see' at the start of the new trading season. During three days, almost 225 exhibitors from the tree nursery industry (80%) or related industries (20%) presented themselves.

The trade visitors mainly consisted of governments, institutions, housing corporations, project developers, architects, retail, landscapers, garden centers, gardeners, public green professionals, tree nurseries, and national and international traders.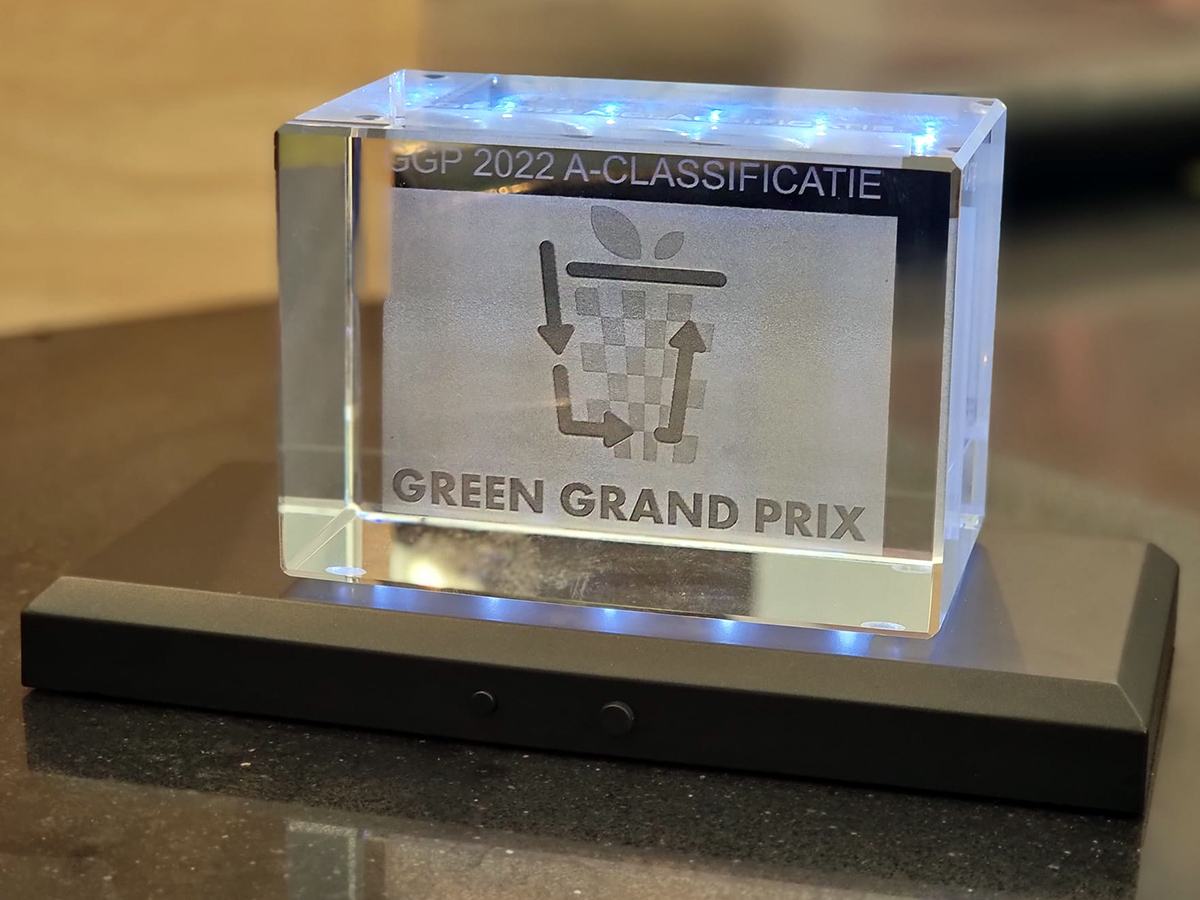 Five Out of Six Plantipp Entries Awarded
No less than five out of six varieties presented from breeder Plantipp took home either a medal or an award. These are the plants and their growers that have made this extraordinary result possible.
Cornus Alba Miracle - Winner of Green Grand Prix 2022
Cornus Alba Miracle from Dutch tree nursery Verpaalen gained the spotlight by winning the Green Grand Prix: a new inspection focusing on the performance of plants once certified as novelty cultivars. According to the jury, Cornus Alba Miracle has an easy growing performance and a good plant-pot ratio and can be grown into a beautiful plant without a lot of resources.
Breeder: Guido Rouwette
Grower: Boomkwekerij Verpaalen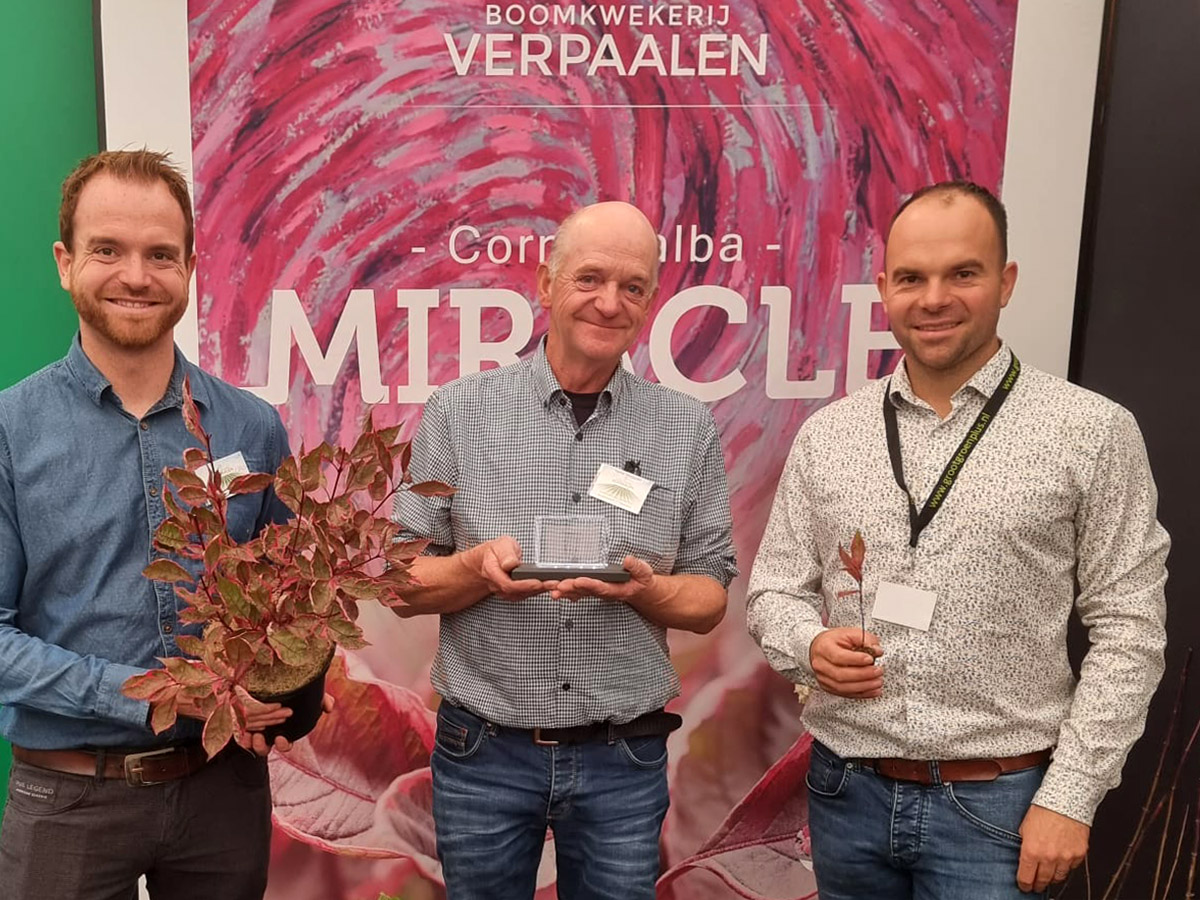 Prunus Laurocerasus Otto Supreme - Silver Medal
Prunus Otto Supreme is a very strong prunus with a dense, ascending habit. This shrub has a beautiful, uniform growth habit and a strong root system. The leaves are dark green and the white flowers in spring are good for biodiversity.
In addition, Otto Supreme is a fast grower and is not susceptible to diseases, making it very suitable for mass planting, landscaping, and hedges but is also great in a pot on the terrace. Hardy to -22 ºC.
Breeder: Guido Rouwette
Grower: Plantenkwekerij Jos Selten
Panicum Virgatum JS Buffalo Green - Silver Medal
JS Buffalo Green is famous for his sturdy, upright habit - which means no flopping for this Panicum. Its striking bright green foliage color contrasts spectacularly with his copper-green flower panicles. Panicum Virgatum JS Buffalo Green doesn't grow too large and is rich in blooming. It dashes from late summer to early August with its outstanding, large flower panicles.
Breeder: Spruyt Select
Grower: Van Riel Sierplantenkwekerij
Taxus Baccata Tiny T - Silver Medal
The best things come in small packages - and Taxus Baccata Tiny T is the perfect example of this statement. This beautiful dense Taxus doesn't grow too high or wide, remains perfectly compact yet boasts power like only a Taxus of his kind can.

Its compact growth and capacity to recover quickly, make Tiny T perfectly suited for low hedges and the so-called 'grave planting', often used in Germany. Its fine, dark green needles give it an elegant appearance. Taxus Tiny T is easy to propagate and hardly leaves any waste after pruning.
Breeder: Herplant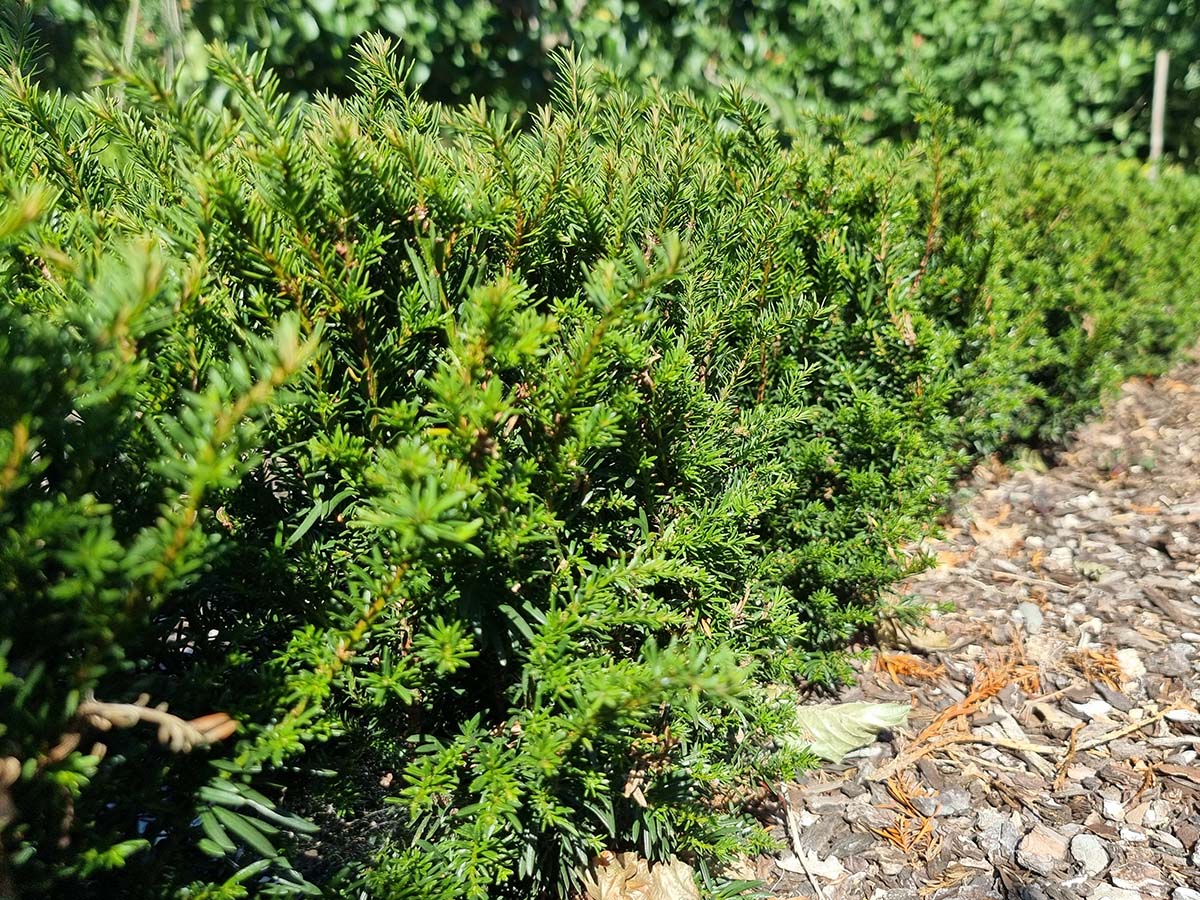 Hydrangea Paniculata Bonfire - Bronze Medal
With strong stems and sturdy flowers, this beautiful shrub is sure to set the mood in any landscape. Its large flower panicles have large, rounded sepals that change color throughout the flowering season. Starting with dashing lime green-white hues, slowly shifting to green-pink and later intense dark pink colors.
Breeder: Guido Rouwette
Grower: Lucassen Boomkwekerij
Proud Plantipp
You can imagine the pride at Plantipp to have all these top-quality breeders and nurseries grow their top-quality plant varieties.