In Germany, you'll find a lot of so-called 'cold' growers, who grow very different roses by assortment from the African bulk and the more limited, high-tech product from the Dutch rose greenhouse. On a combined acreage of 30 to 40 hectares of greenhouses, roses are cultivated that can easily be classified as a niche but can be subdivided into a whole range of varieties: wedding roses, scented roses, spray roses, English roses, roses with grass hearts, roses with large fluff heads and more. Some also grow the so-called Freiland Roses, roses from the open field, of which the first stems will only be cut from May to September. Heated year-round cultivation, as is common in Holland, also used to exist on a modest scale in Germany. Energy costs, which according to the growers amount to up to three times the Dutch kWh price, were the main reason to end that kind of cultivation. The growers themselves are also aware of that, and that is why they are trying to diversify even further. "I have buyers and they want a bucket of everything. As many different colors and scents as possible. And the price, they don't even ask for that," said one of the largest rose growers in the area, Christian Wans of
Wans Roses
. Source:
Floradaily

Wans Roses is a horticultural company specializing in the production of cut roses in the premium segment. Currently, the portfolio consists of 26 different rose varieties, all of which are characterized by particularly good quality and durability.

Gartenbau Franz Heyer is a family business and produces cut roses in the greenhouse and in the foil house. They specialize in the production of spray and normal cut roses.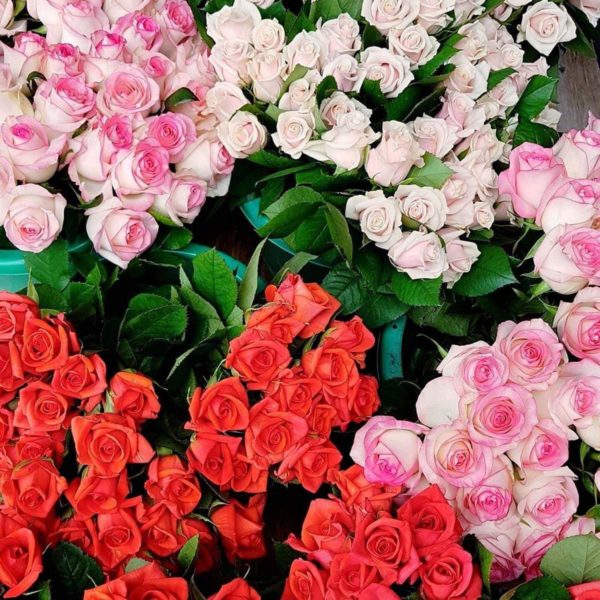 For over 40 years, the cut roses operation from the Kretz family is now in its second generation. With a 30.000m² greenhouse surface they cultivate different varieties of roses all year round. Not only do they offer traditional varieties of roses for every occasion, but they also offer an exclusive selection of roses for special moments. Quality, service and competent, honest advice is their focus.
Heinen's horticulture business specializes in cut roses that grow under glass. They also have a wide range of cut hydrangeas. The roses and hydrangeas thrive in the greenhouses in Nettetal-Leuth. The period of self-production lasts annually from March to December. In winter they sell in their shop a wide range of purchased quality goods from Germany.